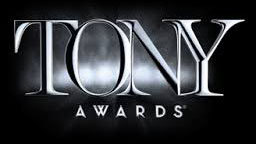 Sutton Foster and Jesse Tyler Ferguson announced the nominations for the 2013 Tony Awards this morning (way too early for us West Coasters) and with 13 nominations, the musical Kinky Boots is the one to beat.
Right behind it is Matilda the Musical with 12 nominations, Pippin received 10 and Rodgers + Hammerstein's Cinderella got 9.
Tom Hanks (Lucky Guy), Nathan Lane (The Nance) and Holland Taylor (Ann – read our review here) were among the Best Performance nominees.
Check them all out below and then watch Sutton Foster and Jesse Tyler Ferguson make the announcements here! Read more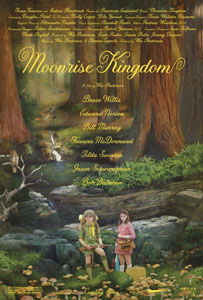 Moonrise Kingdom: Set on an island off the coast of New England in the summer of 1965, MOONRISE KINGDOM tells the story of two twelve-year-olds who fall in love, make a secret pact, and run away together into the wilderness. As various authorities try to hunt them down, a violent storm is brewing off-shore — and the peaceful island community is turned upside down in more ways than anyone can handle. Bruce Willis plays the local sheriff. Edward Norton is a Khaki Scout troop leader. Bill Murray and Frances McDormand portray the young girl's parents. The cast also includes Tilda Swinton, Jason Schwartzman, and Jared Gilman and Kara Hayward as the boy and girl.
Director: Wes Anderson
Cast: Bruce Willis, Edward Norton, Bill Murray, Frances McDormand, Tilda Swinton, Jason Schwartzman, Jared Gilman, Kara Hayward
Writers: Wes Anderson, Roman Coppola
Click here for the screenplay to Moonrise Kingdom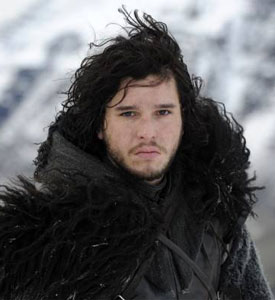 The cast of Game of Thrones has the right idea of how to bond with coworkers.  Kit Harington, who plays Jon Snow on the HBO series, admits they do "a bit of drinking to get to know each other."
Because the show has such a multitude of characters, the cast-mates can go long periods of time without interacting with each other on set.  Harington spoke to Interview Magazine about this dynamic saying, "Quite often there's more than one unit filming at one time, so you come back [to the hotel] and it's nice to hear stories of what they've been doing, and the kind of torture that they've been through with the show.  That's the kind of bonding that we do, we talk to each other."
The cast seems to relate nicely to one another—even when they're imitating their fellow actors.  Harington plays the son of Sean Bean (Lord of the Rings) on the series, but before he got the part he had to demonstrate he could mimic the actor's British accent (all of those who were going to portray Bean's son's had to do the same.)  "He was encouraging, actually," Harington noted.  "He found it funny that we were all doing his accent.  He said we were all doing it well, which was quite nice to hear." Read more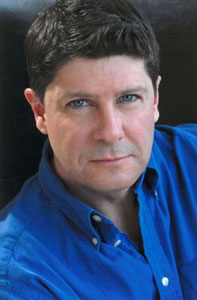 San Diego's The Old Globe Theatre will open its 2013-14 Season with the world premiere of The Honeymooners, a new musical based on the legendary CBS television series. 
2012 Tony Award winner Michael McGrath (Nice Work If You Can Get It) will star as Ralph Kramden, the small-time bus driver with big-time dreams.  Tony Award winner Jerry Mitchell (Kinky Boots, Legally Blonde) will direct and choreograph the musical comedy, with book by Dusty Kay and Bill Nuss, music by Stephen Weiner and lyrics by Peter Mills. 
The complete creative team and casting will be announced at a later date. 
The new musical will run September, 8th through October 27th, 2013.   Read more
Elliot Gould starred in Ingmar Bergman's The Touch in 1971, the great Swedish director's first English language film. Gould began his acting career on Broadway in the 1960's, and by the end of the decade went on to became the embodiment of disenchanted youth culture in such films as Robert Altman's Korean War satire M*A*S*H, in which he played the maverick surgeon Trapper John and Bob & Ted & Carol & Alice, for which he received an Oscar nomination.
Time Magazine featured him on a cover in 1970, when he was at the height of his long and prolific career, calling him a "star for an uptight age." Some of his other notable films include A Bridge Too Far, Capricorn One, and a remake of The Lady Vanishes. Gould played the detective Philip Marlowe in Altman's 1973 film The Long Goodbye.
Gould's Broadway theatre credits include Irma La Douce, Say, Darling, I Can Get It for You Wholesale, Little Murders, and Drat! The Cat! Read more
I guess maybe you can learn acting from osmosis by simply being in the company of one of the best actors around.
Producer and manager Douglas Urbanski, who counts Gary Oldman as one of his top clients, has already made a very brief appearance in The Social Network as the president of Harvard and in two brief parts in the 2000 film The Contender (which also starred Oldman) and the 1990 film Megaville.  But it seems like he's making his film appearances more often than his previous once-in-a-decade schedule, as Urbanski will star in RoboCop as the mayor of Detroit, the city where RoboCop brandishes his law and order.  Read more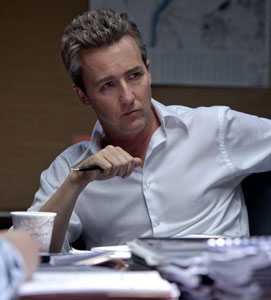 Edward Norton has to admit he likes playing the bad guy role.  Except he's not quite ready to say his character, Colonel Eric Byer, is the villain in the latest entry in the Bourne series.
"I'm not sure my guy is the bad guy," he told The Independent.  "He thinks there is a practical necessity to his actions which fulfill a nobler ambition."  
Despite his role in The Bourne Legacy, Norton confesses, "The truth about making an action film is that it can be fun, but it can also be really tiresome.  It might make a very exciting scene as a whole but the doing of it can be very technical and fragmented as a process.  I see it as more of an endurance challenge rather than anything to do with acting." Read more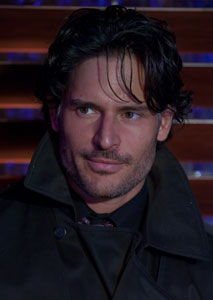 Joe Manganiello is becoming really well-known for taking his shirt off.  The 35-year-old, who recent characters feature the actor sans shirt, is now starring as a male stripper in Steven Soderbergh's Magic Mike and werewolf Alcide in HBO's True Blood.
But, he doesn't really care. "The only hesitation was just that voice in my head that said, 'Okay, everybody makes such a big deal out of you being shirtless on True Blood.  Now you're going to be a male stripper,'" he told NBC New York.  "So there was just a thought about that—but who cares?  I'm known for being shirtless in projects helmed by Oscar winners. So what?  Fine.  I think that if it was a male stripper movie with most anyone else you probably would look at it cross-eyed, but it's Steven.  Then you go, 'Okay, it's Steven.  It's Channing [Tatum.]  It's [Matthew] McConaughey." Read more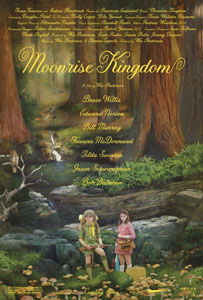 With a cast that includes Frances McDormand, Bruce Willis, Edward Norton, newcomers Jared Gilman and Kara Hayward and frequent Anderson players Bill Murray and Jason Schwartzman, Moonrise Kingdom is everything Wes Anderson lovers expect; the visual style, quirkiness, originality and humor.

Kingdom follows the frenzied search for a small town New England boy scout and the 12-year old girl who falls in love with him. As her parents, the local cop and his troop search for them, a storm threatens to put an end to everything.

From The Royal Tenenbaums to The Life Aquatic to The Fantastic Mr. Fox and now Kingdom, these are the works of a truly original filmmaker and he has a massively rabid fanbase. Unfortunately, I'm not in that fanbase. I like his films and think we definitely need his voice in filmmaking, don't get me wrong. There are far too many Michael Bay's out there than there are Wes Anderson's but with Moonrise Kingdom, as with all of his films, once I left the theater, I didn't think about the film once. 
His movies don't have a shelf life in my brain. I thoroughly enjoy them as I'm watching but I just never think about them again. Ever. They have a kind of emotionless aspect and feel and I need that for me to truly love something. Read more
Edward Norton has acted in such films as Gregory Hoblit's Primal Fear, Woody Allen's Everyone Says I Love You, Milos Forman's The People vs. Larry Flynt, Tony Kaye's American History X, John Dahl's Rounders, David Fincher's Fight Club, Frank Oz's TheScore, Danny De Vito's Death to Smoochy, Julie Taymor's Frida, Brett Ratner's Red Dragon, Spike Lee's 25th Hour, F. Gary Gray's The Italian Job, David Jacobson's Down in the Valley, Ridley Scott's Kingdom of Heaven, Neil Burger's The Illusionist, John Curran's The Painted Veil and Stone, Louis Leterrier's The Incredible Hulk, Gavin O'Connor's Pride & Glory, Tim Blake Nelson's Leaves of Grass, and Tony Gilroy's upcoming The Bourne Legacy.
He has been nominated for two Academy Awards, for Primal Fear and American History X; and won a Golden Globe Award for the former, along with numerous other awards for his performances.
Mr. Norton produced and directed the feature film Keeping the Faith. He founded and runs Class 5 Films, in partnership with Academy Award nominated screenwriter Stuart Blumberg and producer Bill Migliore. Class 5's first two features, David Jacobson's Down in theValley and John Curran's The Painted Veil, were released in 2006.Class 5 more recently produced Leaves of Grass, written and directed by Tim Blake Nelson; and Mr. Blumberg's directorial debut, Thanks for Sharing. The company is developing adaptations of Dan O'Brien's Buffalo for the Broken Heart and Jonathan Lethem's Motherless Brooklyn, for which Mr. Norton is writing the screenplay. Read more