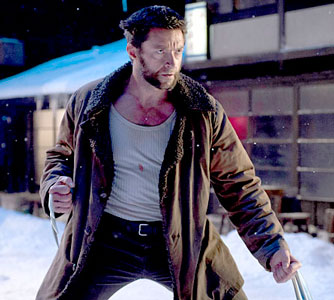 Hugh Jackman might be the only actor who will ever be able to impress both comic book fans and musical theater lovers.  Though he began his career singing on a stage — and still sings from time to time, as I'm sure you've noticed — Jackman really broke through in film by portraying Marvel Comics superhero Wolverine in X-Men.  In an interview with The Associated Press, Jackman spoke about starring as Logan in the upcoming sequel The Wolverine and next year's X-Men: Days of Future Past.
When asked if he was concerned about fans' reaction to the first Wolverine solo movie, which wasn't well received, Jackman responds, "I'm never afraid of that. I think the fans know I'm so grateful and very blessed to play the part. I love them. We try our hardest to get everything right, and I'm happy to hear from them. I learn from them. One of the main things I hear from fans all the time is we don't see enough of the berserker rage, and I really took that to heart because, to me, that is one of the key things I love about Logan." Read more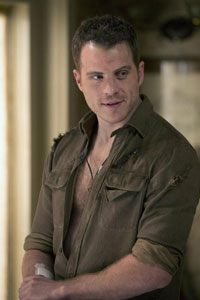 Rob Kazinsky is the newest cast member of the HBO vampire drama, True Blood.  The British actor hasn't had any trouble becoming part of the team, who have worked together for six seasons.
"It's been wonderful.  You meet these people and work with these kind of people and you don't expect them all to actually be good people, but they are all good people," he said in an interview with The Hollywood Reporter.  "There usually has got to be one bad egg.  I usually do a lot of my stuff with Anna [Paquin], and her and Stephen [Moyer] could not be more accommodating, more generous, more giving.  They are so intolerant of ego, like if you are getting naked, you are damn well getting naked, and they make it really easy for you to do good work.  They have been wonderful to me." Read more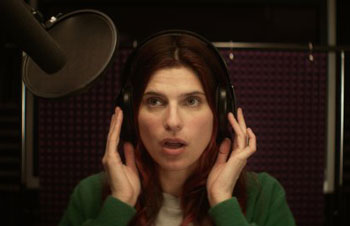 Lake Bell has worked steadily in film and television since appearing in her first major role as Alicia Silverstone's character's best friend in the short-lived NBC series Miss Match (which I do not remember ever existing, but apparently it did).  She has also branched out into writing and directing, but she still remains an actress.  She stars in the horror movie Black Rock alongside Katie Aselton, who co-wrote and directed the film.  Bell spoke to Interview magazine about the way the film was shot and how she feels about working with other directors now that she is a director herself. Read more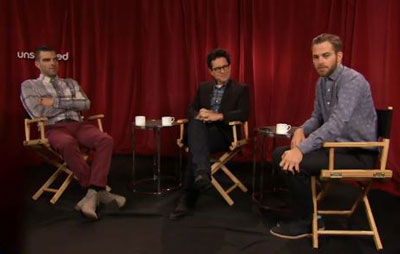 Chris Pine, Zachary Quinto and director J.J. Abrams got together at the offices of Moviefone to answer some mostly ridiculous fan questions about Star Trek Into Darkness.
Quinto was asked a weird question about if he's worn the Spock ears naked, Pine is asked what the toughest decision he's ever had to make in his career (this was a good one actually and he gave a good, thoughtful answer), and which ship would win in a fight, the Enterprise or Millennium Falcon.
Check out the videos below! Read more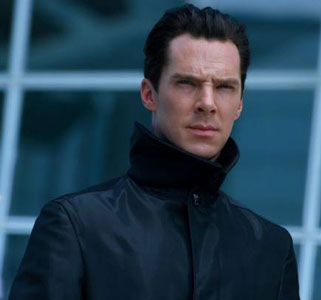 If you haven't yet heard of Benedict Cumberbatch– and I do mean "heard" because of his instantly recognizable voice — get ready to see (and hear) a lot more of him.  First, he stars as the villainous John Harrison (doesn't that name sound like the most alias-y of aliases?) in Star Trek Into Darkness and voices the dragon Smaug in The Hobbit trilogy.  In a conversation with The Wall Street Journal, Cumberbatch talks about this major shift in his career and what he thinks about his Star Trek character.
Cumberbatch admits that while he had empathy for the character, his own performance scared him when he saw it in IMAX.  He explains, "I think with any characterization there's a point where you empathize, no matter how much of a deviance his or her actions may be from your understanding of humanity. You have to empathize, and that can go for the people who perform despicable acts. Having said that, when I sit in my own audience now—which is a very weird thing to do for an actor on any given day, especially with a film this big, in an IMAX theater, in New York—I was terrified by what I was doing. I don't have kids but I'm quite glad at this stage that I don't have to go, 'Just look away, dad's not like that.'" Read more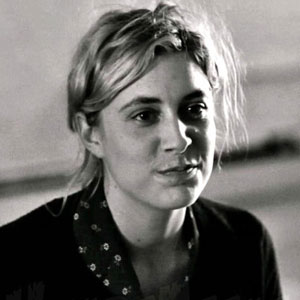 Most actors — no matter how successful — likely have played some role that they're not exactly proud of for various reasons.  Maybe it had to do the with the quality of the film, or they did something embarrassing in it, or maybe it was a commercial for an awkward product (nobody really wants to be the smelly person in a deodorant commercial, right?)  When it comes to indie star Greta Gerwig, she has gone through phases of regretting some of her past films — particularly when the offers weren't coming in.
Gerwig admits that she has changing perceptions on her past work, and some films she previously regretted she no longer does.  She explains, "I've never worked on anything that I haven't in some way enjoyed. I've gone through times where I regretted movies that I now don't regret. I was naked in lots of stuff for a while. And it was like, 'Why have I been naked in everything, and I'm a whore, and everybody thinks I'm a softcore porn star.' I was so ashamed. I remember going through all these like great actresses, like Cate Blanchett's never been naked, Meryl Streep's never been naked… Even when people would present me with like, 'Well, Kate Winslet was naked,' I was like, in a period piece! Now I don't feel ashamed of it. So much of it is based on where you are as a person." Read more
Podcast: Play in new window | Download (Duration: 14:01 — 9.7MB)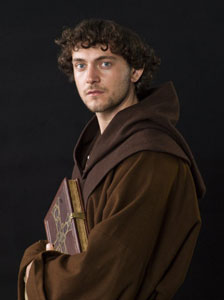 George Blagden plays Athelstan in The History Channel's great new show, Vikings. Created by Michael Hirst, the show is about the adventures of Ragnar (Travis Fimmel), his family and his band Viking brothers.
Besides his work in Vikings, you may have seen him as Grantaire in the film version of Les Miserables. From singing in the French revolution to playing a 12th century viking… he's has had a very good year!
I talked to George at WonderCon about how he got his part, being nervous on his first day on set – he had to do a sex scene…the very first day – and how he prepared to play a Viking. 
Vikings airs on Sundays at 10pm on The History Channel
For the full interview, click the audio link above or download it from iTunes  Read more
Podcast: Play in new window | Download (Duration: 13:30 — 9.3MB)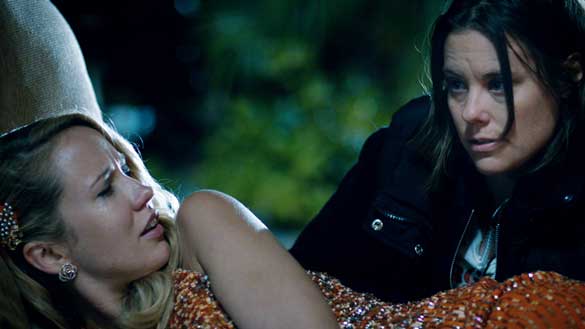 I love shorts. As actors, they are the greatest way to get people to notice your work and see what you are capable of doing. They're short, sweet and if they are good, they make a lasting impression on the audience.
Sequin Raze absolutely falls into this category. The short, directed expertly by Sarah Gertrude Shapiro, takes you behind the scenes of a Bachelor-type reality show where the runner-up (Anna Camp) has to make her final statements to the camera. A producer (Ashley Williams) is there to coax out something that the show can use. They need something good and juicy and Williams character won't stop till she get's it.
The film seems like the final 10 minutes of a really interesting movie; one where you wish you'd seen the whole film so you could spend more time with the characters. I saw it at SXSW and I know it's playing around other festivals, so if you get a chance to see it, definitely try and make it. 
I talked with the stars, Anna Camp (Pitch Perfect, True Blood) and Ashley Williams (How I Met Your Mother), while they were at SXSW about how they got involved in the project, their fascination with the actual Bachelor, auditions and their sobering advice to actors.
For the full interview, click the audio link above or download it from iTunes  Read more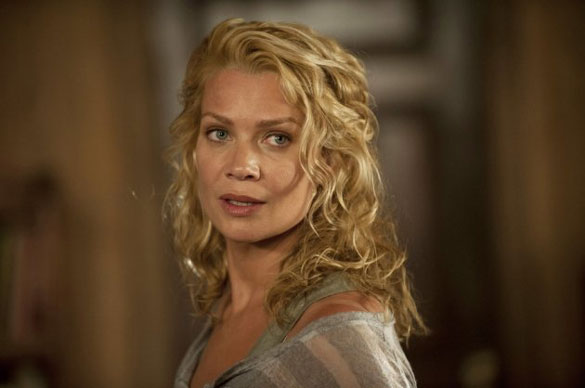 For AMC's The Walking Dead cast, killing zombies is basically a piece of cake.  Getting naked on the other hand is a little more challenging.  Last Sunday's episode featured Laurie Holden, who plays Andrea on the show, revealing a bit of skin for her love scene with the Governor.
"I'm a woman.  It's a little daunting to know you're going to take your clothes off and 16 million people are going to see it," Holden said in an interview with Vulture.  "It's not a normal day at the office."
Luckily, the production team did give her a heads up that she'd be one of the few cast-members to actually have a love life on the series.  "They talked to me beforehand because I've never…well, I can't say never, but I haven't done anything like that in a long time," Holden said.  "And it was really risky for the show because…we don't do that on The Walking Dead.  But [Glen] Mazzara [the show-runner] brought up a good point, which is, you know, people have sex.  You can kill zombies and show all this brutality, but where are all the people hooking up?  Because that's what they would do." Read more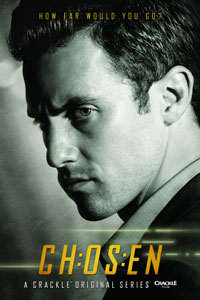 Chosen is a new original web series on Sony's Crackle that stars Milo Ventimiglia as lawyer Ian Mitchell who is forced to kill an innocent man in order to protect his family. One morning, Mitchell wakes up and finds a mysterious box on his doorstep that contains a loaded gun and a photo of a stranger he must kill within the next three days. Not a good way to start your day, I'd say!
The series is six 30-minute episodes and after watching the first one, the quality rivals anything you might see on TV. It's fast, slick and you're most likely to get hooked very quickly, which is good because Crackle has adopted the binge-model and already placed all the episodes online.
I talked with Ventimiglia, who is also a producer on the show, about how he got involved in the series, why he thinks a digital platform is the way to go, getting into the mindset of playing someone who is constantly paranoid and the differences between shooting a web series and TV.
Check out Chosen on Crackle! Read more