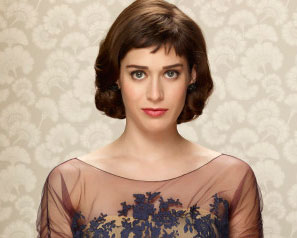 It might be one of the most awkward moments in an actor's career, the sex scene. For some thespians, it's just another day at the office. For one celebrity, it was time to hit the bottle.
On a recent appearance on Chelsea Lately, Lizzy Caplan admitted that she was drunk during a raw sex scene with her True Blood co-star Ryan Kwanten. The scene occurred during Season 1 of the vampire show when the actress decided that she needed to have a few drinks to calm her nerves.
She told Handler, "I was hammered for that. I didn't really have lines the first time. It was like 7 a.m. … and I was chugging vodka completely naked while a makeup artist I had just met was on her knees in front of me sponging my (butt). It's intimate." Read more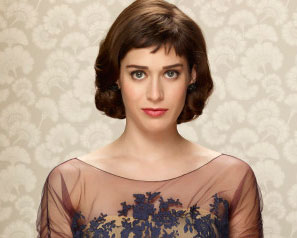 With the long-running series Dexter coming to a close, Showtime was looking for a new series to capture TV audiences on Sunday nights. The network's freshman drama Masters of Sex is looking to fill that void.
The show stars Lizzy Caplan as Virginia Johnson, the sex researcher who worked with Williams Masters. Together, the duo helped create new ways of thinking about sexuality.
With her co-star Michael Sheen, the 31-year-old actress has to reenact some of the sex research that made Masters and Johnson revolutionaries in their field. Caplan revealed how she had to let her guard down with him. Read more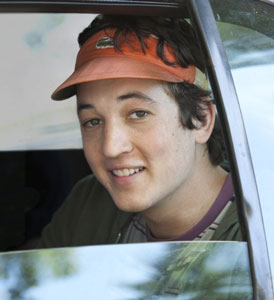 After starring in Project X and the new film, 21 And Over, Miles Teller has mastered the art of playing a party boy.  But Teller isn't paying attention to the role similarities.
"I didn't really give a shit about that.  As far as being an actor goes, I know I have range, so I wasn't really too worried about it," he said in an interview with The Huffington Post.  "Also, when I read the script, it was the funniest script I ever read.  I was excited to do it.  Project X, it was more of a cameo.  With this movie, I always wanted to do a rated-R comedy.  I just wanted to make something that would give people that experience."
Teller read the script, from Hangover writers Jon Lucas and Scott Moore, and was excited to be attached to the project.  "Dude, when I read that script, I thought I had never read something that was so close to my own voice."  Read more
Yup. It's true. He said it so himself.
"One of my favorite moments at the Oscars was when the streaker came across [past] David Niven. And we're upping it a level and we're just going to do most of the show naked. Um, well, there hopefully will be YouTube moments….Drunk and nude, yes. So that's our new fresh approach. It's the Australian way."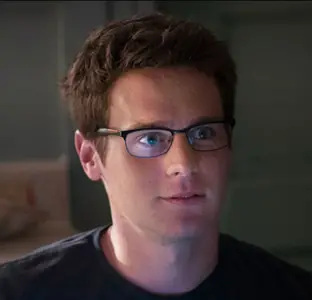 Jonathan Groff has gone from Broadway fame in Spring Awakening to TV fame with FOX's hit Glee. He's now on HBO for their new show, Looking, that's being called the gay version of Girls or Sex and the City.
In a new interview with Metro, the 28-year-old talked about being out as a gay man in Hollywood and how he's translating that to the small screen with his character, Patrick.
Groff said, "Patrick and I are the same age and I am definitely pulling from elements that have happened in my life. But I am not one of those actors who remembers my dog dying when I need to play sad. With Patrick, some is coming from memory but a lot from my subconscious and imagination." Read more
Salem will be the first series that WGN America debuts on their new channel. Daily Actor had the opportunity to sit down with star Seth Gabel in a roundtable discussion about the new series at the Television Critics Association preview.
He gave us a real insider's look at the fresh perspective the show brings to the Salem Witch Trials.
Were you familiar at all with this era of American history?
Seth Gabel: Yeah, I'd played John Proctor once in The Crucible in high school. That was the extent of my understanding of it. What's so great about this show is the questions it raises and is there really such a thing as a good person or a bad person? And in this show you can… even witches have good in them. On the surface level, everyone begins as a character that you think is good fighting against evil, but as the first episode goes on you realize that he has a lot of hypocrisy and evil within him, but that's a result of the society that he was born into. So is that… is that something to be critical of in his nature or in society? And I think the show does a good job of dancing the line of, I don't know, our perceptions of what is good and what is bad. Read more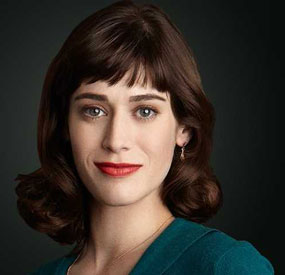 Lizzy Caplan has had a successful career for a young actress, but getting there hasn't been easy. In an interview with BGB Mag, the Masters of Sex star talked about the struggles of being "on avail" for a role and how the auditioning process never gets any easier.
Caplan plays the groundbreaking sex pioneer Virginia Johnson in the Showtime series. She was attached to the part for months before the contract was officially signed. The 31-year-old actress shared what that endless wait was like.
"It was not the most fun process, as you know. It took a while to be officially signed on to the show. It remained unofficial for months. So I mostly walked around with the news that I was to play Virginia as a secret, since I didn't want to suffer the humiliation of telling everybody I got the part, then having to call all those same people and tell them that it didn't work out. Which I've had to do before," she said. "All actors and actresses seem to have their 'firing story'. Pilot season happened while I was waiting to hear officially about Masters, and I didn't have the easiest time convincing my agents and managers that even the POSSIBILITY of getting to do Masters of Sex was infinitely more appealing to me than the real, tangible pilot jobs that were being presented to me. But (somewhat miraculously), it all worked out." Read more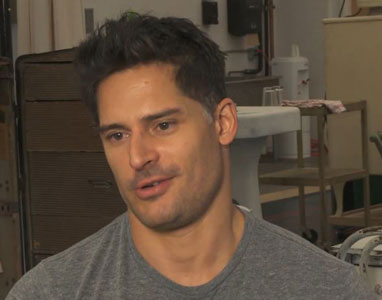 For True Blood fans, Joe Manganiello is known for his portrayal of Alcide Heveaux, the leader of a werewolf pack on the HBO show. The primal role was the big break in his career, but he's using his hiatus from the show to go back to where he started, the theatre.
The 36-year-old classically trained actor is spending part of his fall at New Haven's Yale Repertory Theatre playing Stanley Kowalski in A Streetcar Named Desire. He talked with The Courant about the iconic role and how his commanding physique got him cast without auditioning. Read more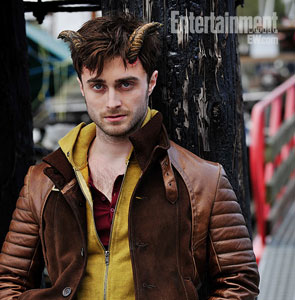 As a child actor in one of the most recognizable roles of the last decade, Daniel Radcliffe is boldly taking his career in new directions. With three films currently premiering at the Toronto International Film Festival, the 24-year-old actor is growing beyond his Harry Potter days.
In an interview with The Associated Press this weekend, Radcliffe talked about his acting strategy post-Potter.
He revealed, "Take chances. You have to make films based on your own instincts … I have to make the kind of films that I would want to see."
His recent role choices showcase his range and his willingness to go into dark places with his acting career. It's not about shedding his boy wizard image, it's about finding more interesting characters to play.
One of Radcliffe's TIFF entries includes the film Horns where the British actor plays a man suspected of murdering his girlfriend. He wakes up one day with a pair of horns growing out of his head. Read more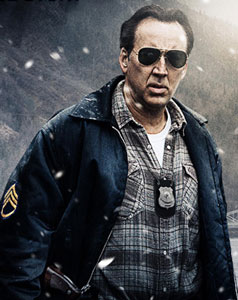 Nicolas Cage wants to make a few things very clear. 
"There is a misperception, if you will, in critical response or even in Hollywood, that I can only do exaggerated characters.  Or what they call over-the-top performances," he said in an interview with The Guardian.  "Well, this is completely false.  Another misconception about me is that I just do movies to pay checks.  That I'm obsessed with comics.  The other big misconception, which needs to be cleared up in my opinion, is video on demand.  For a while there, it was the three Cs; castles, comic books and cars.  I just can't get that stuff off of me."
Maybe interviews like this one will help Cage dispel the goofy-action hero persona he's taken on.  His opinions about video on demand come from the fact that his new movie, The Frozen Ground, will be available on demand.  Cage wants the world to know that this doesn't mean the movie is a failure. Read more