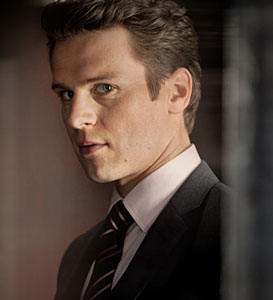 Can an actor be too gay?  Jonathan Groff courted a little controversy in the past regarding that question.
A Newsweek critic a few years ago deemed the actor too gay to be a convincing straight leading man.  "I feel the same away now as I did then," he said in an interview with The Los Angeles Times.  "Here's the deal—I go to my auditions and plug away and try and do my best.  People are going to say whatever they're going to say about your performance, and at the end of the day, you can't let that stuff affect you.  Everyone is entitled to his opinion, and it started a lot of good conversations probably.  All I can do is laugh and keep moving forward.  Sexuality is such an interesting thing.  Unless you're playing a very effeminate person, a stereotypical queen, it's hard to say what it means to play gay."
The Tony-nominated actor is getting to show off his acting chops in a Los Angeles production of Red and on Starz's series Boss.  Groff feels "that the best way to learn is to work with people who are better than you." Read more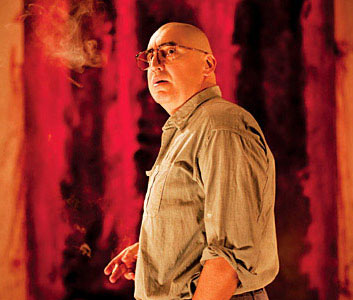 Alfred Molina has had a long and varied career of film, television, and stage roles ever since his first major appearance in the opening sequence of Raiders of the Lost Ark.  While Molina is currently starring as artist Mark Rothko in a production of Red (a role that he originated in London, followed by a Tony Award-winning production on Broadway) through September 9 at the Mark Taper Forum, he spoke about career advice he received from his father, who wasn't an actor.
"My only objective as an actor when I started was to stay employed. I come from a working-class immigrant family, and my father's advice to me was 'Pay your bills.'  My dad used to say, 'A real man isn't a guy who can punch anybody out; he's the man who pays his bills.' And I remember at the time thinking that was boring, but actually what he was talking about was the heart and soul of living your life — being a decent mensch. So I just stayed employed, and maybe that accounts for my longevity. I wasn't fussy." Read more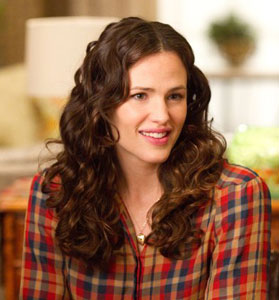 No one can deny that Jennifer Garner has had an incredible career. Leading up to her breakout role in "Alias," Garner had many memorable parts on network TV and movies such as "Dude, Where's My Car?" Since "Alias," Garner's film career has exploded with movies such as "13 Going on 30," "Juno," and "Valentine's Day." Moviefone recently chatted with Garner about her career, post-baby life, and her new film "The Odd Life of Timothy Green."
Over the course of her multifaceted career, Garner has played many different roles. A truly versatile actor, Garner has shown herself to be exceptionally capable of drama and comedy, alike. However, even with her amazing variety, Garner explained that there are many scenes that she has trouble remembering. "Almost everything I've ever done I've only seen once, and I almost never run across anything. One night I ran across an episode of 'Alias' and it was the weirdest thing. A lot of episodes maybe I saw but I was so busy at the time, I don't think I ever saw them all. Someday I want to go back and watch them. I felt like I was watching a different person. I didn't even know what I was talking about, I kind of remembered the outfit but I started speaking another language that I didn't remember learning and then I did a fight I didn't remember. It was crazy." Read more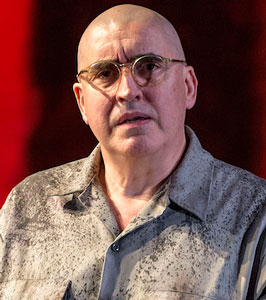 Alfred Molina stars in Red at the Mark Taper Forum through September 9, a role that he originated in London and again later in a Tony Award-winning production on Broadway.  Like the previous productions Molina stars as Mark Rothko, the eccentric real-life artist who was commissioned to paint works for New York's Four Seasons restaurant and felt conflicted about taking such a commercial job. 
Molina spoke to Southern California Public Radio about his portrayal of Rothko and what "disappearing into a role" really means to him.
Molina found himself intrigued with Mark Rothko before deciding to play him.  He points out, "Like so many interesting characters that one gets to play, he's full of contradictions. All the most interesting characters are, in the same way all the most interesting people in life are often paradoxical and seemingly contradictory … Theatrically, in terms of playing characters, that's where the really interesting grit is. It's in those areas where things get confused, things get conflicted and contradictory, that's where the most interesting part of character is in many ways because you have to resolve that for the audience and make all those contradictions equally valid. If the audience is agreeing with you one second and disagreeing with you the next, totally with you one moment and totally against you the next, then you're halfway to doing your job because that means — hopefully — they're going through the same sort of conflict that the character is." Read more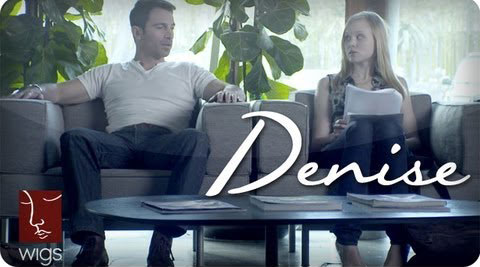 Newsroom stars Allison Pill and Chris Messina are the latest actors to appear in writer Neil LaBute's short story for the YouTube channel, WIGS. 
Joining the ranks of their acting peers such as Alfred Molina and Julia Stiles, the duo are featured in the clip Denise, a short about two actors who get a call back.  Seen in the clip is an irritated Pill in the title role who runs into Messina's character Brad, a guy who never called her back after a one night stand.   From there things veer off into some risque territory involving positions and a video!  "Positions I've never thought of. The promises we made to each other. that video," Pill whispers.
As confirmed by Yahoo, the Wigs channel comes from the efforts of partners Jon Avnet and Rodrigo Garcia, and features stories centered on women.  Avnet and Garcia's goal is to bring high-production value to the web with their short stories for HBO.  Watch the entertaining clip of Denise with both Pill and Messina below. Read more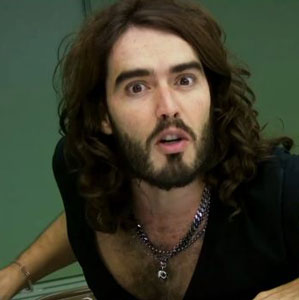 On the first day of rehearsal for the film, The Tempest, director Julie Taymor's retelling of Shakespeare's play (where the gender of the main character, Prospero, was changed from male to female), she asked Russell Brand to talk about his character, Trinculo.
What follows is a 4-minute riff of Brand talking – in character.
And check out the last bit where Alfred Molina sits there almost amazed on what he just saw. Read more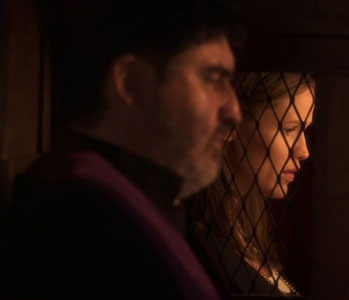 In this short film, Jennifer Garner plays Serena, a woman who makes a series of strange and shocking confessions to her priest, played by Alfred Molina.
Serena is the first of 10 short films planned for WIGS, and comes on the heels of the channel's first series, Jan.
WIGS is a digital channel producing high-end, original, scripted dramatic series and short films about the lives of women. Click here for their YouTube channel: youtube.com/wigs. Read more
John Cusack  has evolved into one of the most accomplished and respected actors of his generation, garnering prestigious accolades for his dramatic and comedic roles. Cusack will next be seen in Mikael Håfström's Shanghai, a period piece in which he stars opposite Gong Li and Chow Yun-Fat. In this remake of the 1935 thriller of the same name, Cusack plays an American man who explores a corrupt, Japanese-occupied Shanghai four months before Pearl Harbor in order to solve the murder of his friend.
Cusack recently starred in Hot Tub Time Machine, a comedy co-starring Rob Corddry, Craig Robinson and Clark Duke about friends who return to the ski lodge where they partied as youths and are transported back in time to 1987. Cusack produced the film through his New Crime Productions banner, which has produced several of his recent cinematic outings.
He also starred in Roland Emmerich's apocalyptic epic 2012. This international blockbuster, which grossed more than $766 million worldwide, co-starred Chiwetel Ejiofor, Thandie Newton, Woody Harrelson, Danny Glover, Amanda Peet and Oliver Platt. Read more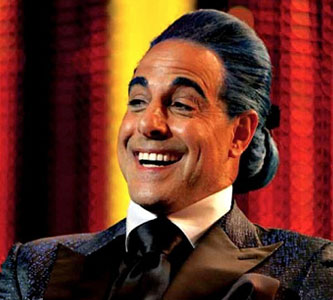 Stanley Tucci has appeared in over 50 films and countless television shows.  In the past few years he has appeared in films such as "Captain America: The First Avenger," "The Devil Wears Prada," "The Terminal" and "Road to Perdition." He is no stranger to the theater; and has appeared in over a dozen plays, on and off Broadway.
The year of 2008 was an extremely busy year. Stanley appeared in the soon to be classic, "Julie & Julia," opposite Meryl Streep and directed by Nora Ephron and "The Lovely Bones," for which he earned his first Academy Award® nomination along with Golden Globe®, BAFTA, SAG and Broadcast Film Critics nominations.
He recently finished filming "Jack and the Giant Killer," which is a modern day fairy tale in which the long-standing peace between men and giants is threatened, as a young farmer leads an expedition into the giants' kingdom in hopes of rescuing a kidnapped princess.  Bryan Singer is directing and it is currently slated for June 15, 2012. Read more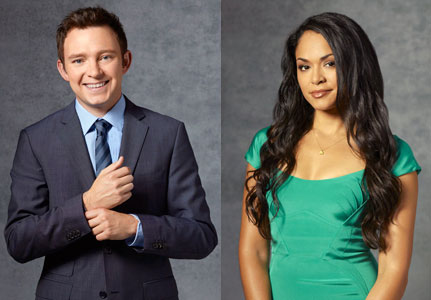 Nate Corddry and Karen Olivo, two of the stars of NBC's Harry's Law recently got together to talk about the show and how much they love working with series star, Kathy Bates.
Olivo plays Cassie Reynolds and since she's new to series TV, she told me that said that Bates is "always willing to go in any direction that I'm ready to go in just to help me out."
She starred as Anita in the acclaimed Broadway revival of West Side Story which won her the 2009 Tony Award for Best Performance by a Featured Actress in a Musical. She made her Broadway debut in Jonathan Larson's Rent and also originated the role of Vanessa in both the Off-Broadway and Broadway productions of the Tony Award-winning musical, In the Heights.
Corddry started his career on The Daily Show with John Stewart and after leaving that show was soon cast as a series regular on Studio 60 on the Sunset Strip, created and produced by Aaron Sorkin. He's also appeared in the feature films as The Invention of Lying with Ricky Gervais and The Ugly Truth with Katherine Heigl and Gerard Butler.
In this Q & A, the two talk about Bates, their characters and the biggest challenges of working on the show.
Harry's Law airs on Sundays at 8/7c on NBC Read more