As a teacher myself (what, you think I write for Daily Actor all day?) I understand the difficult in getting the attention of those students who use your class for doing their homework for other classes or, even worse, sleeping.  The premise behind The Thirteenth Commandment, a long-gestating play written by Joshua H. Cohen which is being performed for the first time by the Libra Theater Company at the Bridge Theater in New York, is that it is set in the aftermath of a teacher's attempt to provoke his 11th grade students into questioning universally accepted truths by suggesting that the Holocaust might not have happened as it is recorded in their textbook. 
The ultimate aim of the teacher, Jason Efheim (Pete McElligot), is to have his students question the status quo of their working class ski town, hoping they will not follow in their parents' footsteps of "pouring the coffee, plowing the snow, building the vacation homes" for tourists.  Naturally the community doesn't see it that way, nor does Principal Pam McGarry (Jennifer Door White), who doesn't know how to handle the controversy, or Natalie Levine (Nora Hummel), Jason's loudmouth, deeply offended Jewish officemate. Likewise, Cory (Lauren Pennline), the resident student activist is infuriated (though she later weighs Jason's words against her sincere belief in freedom of speech), and Jason's very pregnant wife, Beth (Glenna Grant), who teaches algebra at the school, has her own questions about her husband's aims as well as her personal status quo she has settled for.  Jason's hopes on improving the lives of his students are centered on the impressionable and awkward Tom (Justin Danforth) whose father, Phil (Joe Fellman), is the embodiment of the town's working class cycle as the school's janitor.  Curiously enough, we never find out exactly what Jason said to his class because he partakes in some revisionist history of his own. Read more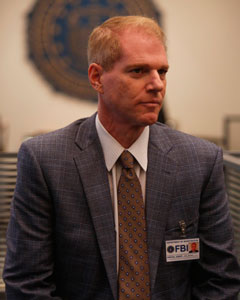 Noah Emmerich (Super 8, The Walking Dead) is one of the best characters actors around and now he's bringing his talents to FX's new hit show, The Americans.
The Americans is a period drama set that revolves around two KGB spies who are posing as Americans. Philip (Matthew Rhys) and Elizabeth Jennings (Keri Russell), have spent years in America but now that the Cold War is escalating, so is their job of finding out information for Russia. Emmerich plays FBI Agent Stan Beeman, a member of the Counterintelligence Task Force and… the Jennings new neighbor.
This is his first Television series where he's a regular and in a recent conference call, he talked about what that's experience has been like. He also talked about how he got the part, character research and how he decides to take on a role.
The Americans airs on Wednesdays at 10 on FX Read more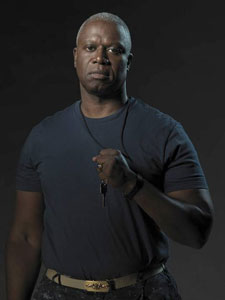 I love Andre Braugher. For me, the guy is one of the best actors around. I met him when I was working on the NBC show, Homicide and he was in full on work mode; intense and commanding. But after we wrapped, he was as nice as could be.
Up until last week, he was the star of the new Shawn Ryan show, Last Resort, playing Captain Marcus Chaplain, who lead a crew of renegade U.S. servicemen after they refused a direct order to fire a nuclear weapon on Pakistan. I liked the show a lot but ABC, citing poor ratings, canceled it but they will be airing the remaining episodes.
Braugher recently did a press call to talk about the show but since I was on vacation, I wasn't able to post it until today unfortunately. He's got some great things to say about his research for the show, working with the local Hawaiian talent and, even better, his advice to actors.
Last Resort will continue to air on ABC on Thursdays at 8 for the next several weeks. Read more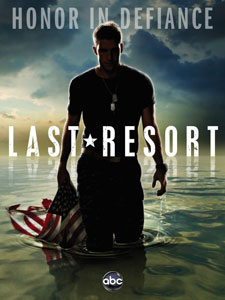 ABC's Last Resort is one of the only shows I've been looking forward to watching in this new TV season. The show stars one of my favorite actors, Andre Braugher, as Marcus Chaplin, the Captain of the nuclear submarine USS Colorado. When he and his XO, Sam Kendal (Scott Speedman), disobey an order to nuke Pakistan, they are quickly attacked. After seeking refuge on a remote island, they set out to find out what happened and try and prove their innocence.
The show was co-created by Shawn Ryan (The Shield, Terriers) and screenwriter Karl Gajdusek who talked on a recent conference call about casting Braugher, Speedman and the rest of the cast, the lengths Braugher went to in researching his character, shooting in Hawaii and working inside a submarine.
Last Resort premieres on tonight at 8 pm ET on ABC   Read more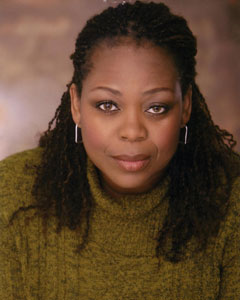 San Diego Musical Theatre is thrilled to present RENT, June 22-July 8 (press opening on June 23) at the Birch North Park Theatre.
Only the fifth musical to ever win both the Pulitzer Prize and the Tony Award for Best Musical, critics have called RENT "the best thing that has happened to the Broadway musical in a long time!"
The musical RENT, inspired by Puccini's La Boheme, is a joyous, breathtaking and often heartbreaking musical that celebrates a community of young artists in downtown New York looking for love and success and struggling to make their mark on the world. RENT captures the heart and spirit of a generation.
THE CAST
SDMT is proud to announce that Gwen Stewart will reprise the role she created in the original Broadway company of RENT, including introducing the solo vocals for the musical's central theme song, "Seasons of Love".
The cast will also feature Dylan Hunter as Mark and Casey O'Farrell as Roger, along with Shaun Tuazon (Angel), Loren Smith (Collins), Desmond Newson (Benny), Katy Harvey (Maureen), Nicole Tillman (Joanne), Ann-Michele Schneider (Mimi), Marisha Castle (Alexi), J.D. Driskill (Gordon), Charles W. Patmon, Jr. (Mr. J), Cordell Mosteller (Paul), Leslie Tammone (Mrs. Cohen) and Tom Vendafreddo (Steve). Read more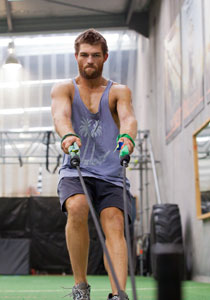 Each year, the cast and stunt performers of the Spartacus get together a month before shooting and begins their brutal weeks of boot camp.
They have to get themselves into Gladiator shape, prepare for the extensive action sequences and get camera ready for their, you know, nude scenes.
"Spartacus Boot Camps are famous now for pushing you to your absolute limits," says star Liam McIntyre. "This year they found a new level with military inspired training. I've never been so fit in my whole life. This boot camp will kick your ass. This year it kicked it twice."
"Meticulous choreographing is necessary to ensure the safety of the actors performing the stunts," says stunt coordinator Allan Poppleton, who has overseen each of the "Spartacus" boot camps. "For four weeks, we work the cast to the point of exhaustion, combining cross training elements- everything from cardio, basic gymnastics, foot and movement work, unarmed combat, body awareness, reactions, weaponry, and functional cross fit circuits." Read more
Podcast: Play in new window | Download (Duration: 18:36 — 12.8MB)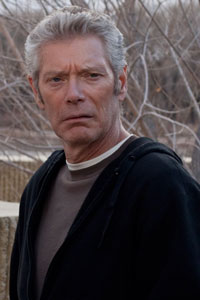 I think Stephen Lang is one of the best character actors around and l will watch him in anything. As I told him in the Q & A below, anytime he's on screen, he is just immensely watchable.
I was in a film, Gods and Generals with Stephen a while back and I was lucky enough to have a scene with him – we even spent some time together in the makeup trailer. He was in character as 'Stonewall' Jackson the whole time and let me tell you, he was intimidating. But as Jackson, he had to be. Acting with him was as good as it gets and just that short time we were filming, I learned a ton. 
He's currently guest-starring on the USA Network's In Plain Sight as James Wiley Shannon, Mary Shannon's (star Mary McCormack) father and he was happy not to have a green screen behind him. He even joked that the first thing he did when he showed up on set was tell the crew, "Excuse me, where's the green screen? I can't work without a grain screen."
In this Q & A, Stephen talks about his work on In Plain Sight, how theater helps with green screen work and his advice to actors.
In Plain Sight airs on Fridays at 10/9c on the USA Network Read more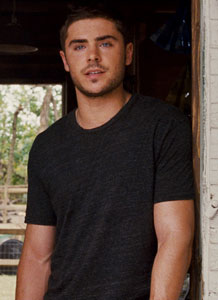 Released last weekend, the Nicholas Sparks adaption of The Lucky One has drawn crowds of swooning fans all looking to see actor Zac Efron flesh out U.S. Marine Sergeant Logan Thibault on the big screen.  Grossing an estimated $22 million, the movie centers on the survivor of three tours in Iraq, who travels to find his good luck charm named Beth (played by Taylor Schilling), a woman he has never met before.
Speaking about his role, Efron, who worked under the direction of Scott Hicks, says he was both confident and doubtful about taking on the role. "Initially I wasn't convinced I could pull this off, but the more I thought about it, and the more I talked to Scott, I realized if there was ever going to be a chance to play a role so different from what I've played before, this was it.  I knew I had to put in the work to be able to play Logan, and I felt capable in Scott's hands." Read more
Edgar Ramirez garnered acclaim for his performance in Olivier Assayas' Carlos, which aired as a three-part miniseries on the Sundance Channel and was also released as a theatrical feature internationally. Ramirez's portrayal of Venezuelan revolutionary Ilich Ramirez Sanchez brought him Emmy, Golden Globe and Screen Actors Guild Award® nominations for Best Actor in a Miniseries or Television Movie.
He also won a César Award for Most Promising Actor and received Best Actor nominations from the Los Angeles Film Critics, London Film Critics Circle, and National Society of Film Critics.
Ramirez is currently filming Kathryn Bigelow's thriller about the hunt for Osama Bin Laden, culminating with the perilous mission to capture or kill him. His upcoming films also include the French film A Monkey on My Shoulder, opposite Juliette Binoche.
He previously co-starred with Benicio del Toro in Steven Soderbergh's Ernesto "Che" Guevara biopic, Che – Part One, which premiered at the 2008 Cannes Film Festival. Ramirez's other recent film credits include the political thriller Vantage Point and Paul Greengrass's The Bourne Ultimatum, with Matt Damon. He also starred in Cyrano Fernandez, a Venezuelan-Spanish production based on the classic play Cyrano de Bergerac. His performance in the film's title role brought him Best Actor Awards at the Amien International Film Festival and the Malaga Spanish Film Festival, where the film also won the Audience Award. Read more