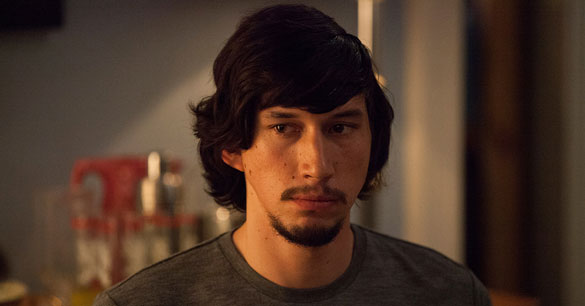 Adam Driver continues to make a splash on Girls with his character Adam Sackler, the moody artist whom he describes as "part-poet, part-rhinoceros and part-Neanderthal." It's the "part-Neanderthal" that gets his character in trouble from time to time, but Driver doesn't worry about that.
He said, "There's such an emphasis on having a character be likable. I don't think it would be helpful if I worried about that. I mean, not everyone's likable." Read more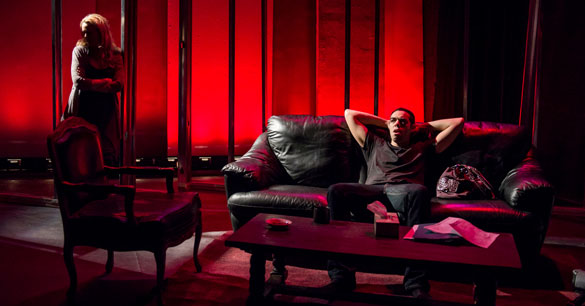 In recent years The Seeing Place has been pairing plays by different playwrights with thematic similarities together in repertory. Through hard work and persistence they have been granted the rights to a number of acclaimed plays, and the current productions maintain that high quality of material – Christopher Shinn's Dying City (nominated for the Pulitzer Prize in 2008) and Lee Blessing's Two Rooms (named Best Play of the Year by Time Magazine in 1988). While in the past I've often been most impressed by The Seeing Place's work with large ensembles, with Dying City and Two Rooms the company presents two one act plays with small casts in rotating repertory that equals their notable work with far larger casts. Read more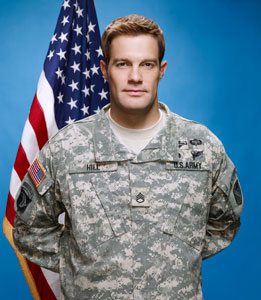 Enlisted, Fox's new comedy, has been getting some great reviews and after checking it out, I have to agree – the show is really good. I'm not the biggest fan of network comedies but this show is definitely the cream of the crop.
The show stars Geoff Stults as Staff Sergeant Pete Hill, one of three brothers who stay behind to try to keep a Florida Army base in order. Stults and the rest of the cast, including Chris Lowell, Parker Young and Keith David, are hilarious and work perfectly together.
Stults joined in on a conference call where he talked about his career and why he's been so successful, working on the show and more.
Enlisted airs on Fridays at 9:30pm on Fox Read more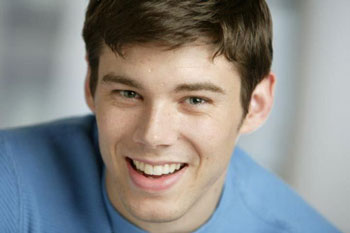 The Army or an acting career? That was the choice Brian J. Smith faced back in 2007 when he walked down to the military recruitment office in Manhattan after a string of bad luck in his personal and professional life.
"I was two months behind in the rent, I didn't have insurance and I'd just auditioned for [a role] and was told they went with somebody else," said the 32-year-old actor. "I figured, it's a sign! I went to the recruitment office on West 72nd Street and was going to show up the next morning at 8 for a physical."
However, fate stepped in and changed the entire course of his life. His agent called before he was supposed to complete his Army physical. Read more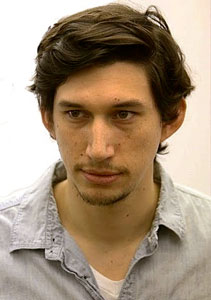 Many actors in Hollywood are just another pretty face, but for Girls star Adam Driver, he's a unique face. As the oddly attractive boyfriend of Hannah on the HBO series, the 29-year-old actor knows he is not your typical chiseled Tinsel Town performer.
He joked about himself, "I'm like a sight gag. I have this really big face."
In fact, one TV writer even described his looks as "worthy of the Mongolian plains."
Driver takes it all in stride since he is atypical in a land where many leading men stand around 5-foot-10 while he towers at 6-foot-3.
He explained, "Costume people are always saying they don't have clothes big enough for me."
The cable star seems a bit baffled by his success with his unconventional looks. Read more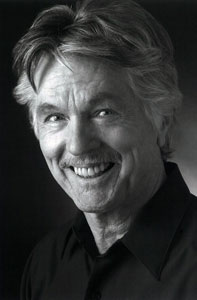 Tom Skerritt will make his Broadway debut in A Time to Kill, Tony® Award-winning playwright Rupert Holmes' stage adaptation of John Grisham's best-selling novel.
Skerritt will portray Lucien Wilbanks, the mentor to protagonist Jake Brigance (played by Sebastian Arcelus), in this new play.
Skerritt joins the previously announced Arcelus, Dashiell Eaves as Pete Willard/DR Musgrove; J.R. Horne as Mr. Pate; Chike Johnson as Ozzie Walls, Patrick Page as Rufus Buckley; Tonya Pinkins as Gwen Hailey; John Procaccino as Drew Tyndale/WT Bass; Tijuana Ricks as Court Reporter; Tom Skerritt as Lucien Wilbanks; Lee Sellars as Cobb/Rhodeheaver/Grist; Fred Dalton Thompson as Judge Noose; John Douglas Thompson as Carl Lee Hailey; and Ashley Williams as Ellen Roark.
A Time to Kill is set to open on Broadway on October 20th at the John Golden Theatre (252 West 45th Street). Ethan McSweeny will direct, with previews beginning September 28th. Read more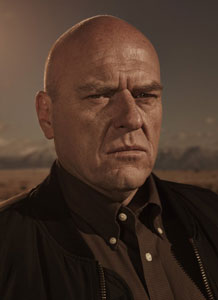 Fans of AMC's Breaking Bad are eagerly anticipating the series' eight final episodes starting on Sunday.  Dean Norris, who plays Walter White's unassuming brother-in-law Hank, is still somewhat surprised at the things he's been allowed to do on the show.
"I always thought to myself, 'How did Vince [Gilligan, showrunner] know I could do the character Hank evolved into?'" Norris said in an interview with Yahoo! News.  "It's not that he re-auditioned me and said, 'OK, now let's do some serious stuff and see how you handle it.'  Based on what I did in Season One, I couldn't understand what he could've seen in me to allow him to write what he wrote later."
It's true Hank's character started out "as a typical kind of cop character."  Even Gilligan admits that he was initially "a bit of a mechanical construct." Read more
As a teacher myself (what, you think I write for Daily Actor all day?) I understand the difficult in getting the attention of those students who use your class for doing their homework for other classes or, even worse, sleeping.  The premise behind The Thirteenth Commandment, a long-gestating play written by Joshua H. Cohen which is being performed for the first time by the Libra Theater Company at the Bridge Theater in New York, is that it is set in the aftermath of a teacher's attempt to provoke his 11th grade students into questioning universally accepted truths by suggesting that the Holocaust might not have happened as it is recorded in their textbook. 
The ultimate aim of the teacher, Jason Efheim (Pete McElligot), is to have his students question the status quo of their working class ski town, hoping they will not follow in their parents' footsteps of "pouring the coffee, plowing the snow, building the vacation homes" for tourists.  Naturally the community doesn't see it that way, nor does Principal Pam McGarry (Jennifer Door White), who doesn't know how to handle the controversy, or Natalie Levine (Nora Hummel), Jason's loudmouth, deeply offended Jewish officemate. Likewise, Cory (Lauren Pennline), the resident student activist is infuriated (though she later weighs Jason's words against her sincere belief in freedom of speech), and Jason's very pregnant wife, Beth (Glenna Grant), who teaches algebra at the school, has her own questions about her husband's aims as well as her personal status quo she has settled for.  Jason's hopes on improving the lives of his students are centered on the impressionable and awkward Tom (Justin Danforth) whose father, Phil (Joe Fellman), is the embodiment of the town's working class cycle as the school's janitor.  Curiously enough, we never find out exactly what Jason said to his class because he partakes in some revisionist history of his own. Read more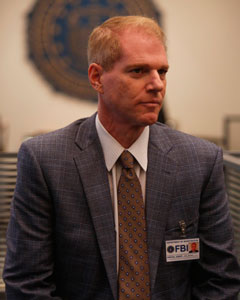 Noah Emmerich (Super 8, The Walking Dead) is one of the best characters actors around and now he's bringing his talents to FX's new hit show, The Americans.
The Americans is a period drama set that revolves around two KGB spies who are posing as Americans. Philip (Matthew Rhys) and Elizabeth Jennings (Keri Russell), have spent years in America but now that the Cold War is escalating, so is their job of finding out information for Russia. Emmerich plays FBI Agent Stan Beeman, a member of the Counterintelligence Task Force and… the Jennings new neighbor.
This is his first Television series where he's a regular and in a recent conference call, he talked about what that's experience has been like. He also talked about how he got the part, character research and how he decides to take on a role.
The Americans airs on Wednesdays at 10 on FX Read more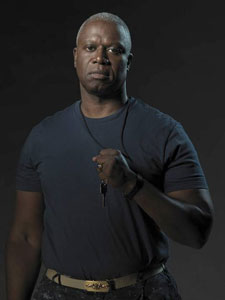 I love Andre Braugher. For me, the guy is one of the best actors around. I met him when I was working on the NBC show, Homicide and he was in full on work mode; intense and commanding. But after we wrapped, he was as nice as could be.
Up until last week, he was the star of the new Shawn Ryan show, Last Resort, playing Captain Marcus Chaplain, who lead a crew of renegade U.S. servicemen after they refused a direct order to fire a nuclear weapon on Pakistan. I liked the show a lot but ABC, citing poor ratings, canceled it but they will be airing the remaining episodes.
Braugher recently did a press call to talk about the show but since I was on vacation, I wasn't able to post it until today unfortunately. He's got some great things to say about his research for the show, working with the local Hawaiian talent and, even better, his advice to actors.
Last Resort will continue to air on ABC on Thursdays at 8 for the next several weeks. Read more