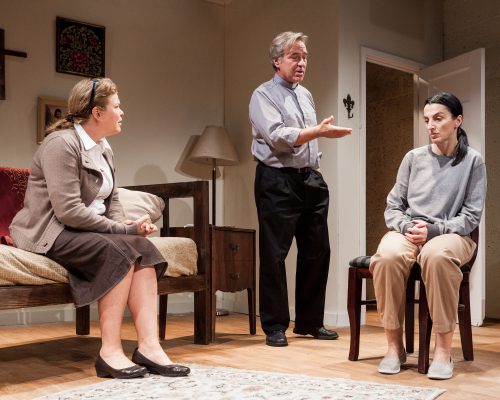 The Catholic Church is one of the most preeminent providers of immigration services in the U.S., even to those who do not adhere to the Church's teachings. However, in Cloven Tongues by writer/producer Victor Lesniewski, which is being performed at The Wild Project in the East Village of New York City, a priest and a social worker attempt to help a foreign woman with an unknown past seek asylum but find that their attempts to heal her both mentally and physically shake their concepts of trust and faith. Read more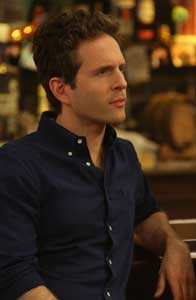 It's not every day that a show is asked to help launch a brand new network, but that's what happened with the gang at It's Always Sunny in Philadelphia. The cast took it in stride though. "[We were] mildly honored to be launching an entire new network.  Maybe slightly worried that it wouldn't work out, but not that worried," star Glenn Howerton said.
Well, they don't need to be worried because since the premiere, the show has kept their demo almost the exact same as it was when it aired on FX.
For the past nine season, Howerton has played Dennis and he told me in a recent conference call, that it's still fun. "I do enjoy playing bad guys," he said. That's why he loves playing the character. Also, "because the challenge is making Dennis, you know, likable even though he's such a despicable person."
In the interview, he talks more about playing Dennis, not getting any Emmy attention, auditioning for blockbuster movies and tons more.
It's Always Sunny in Philadelphia airs at 10pm on Wednesdays on FXX Read more
Patrick Stewart tweeted this picture he took with Ian McKellen and Elmo last Friday and everything about it is all kinds of wonderful. Read more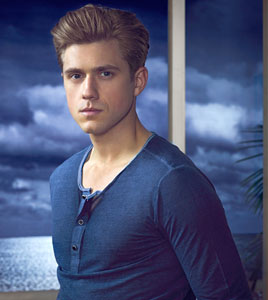 Aaron Tveit has accomplished great things in the theater world—first breaking out in Next to Normal, then following up with the lead role in Catch Me If You Can.  So, it might have seemed surprising to some when he abandoned the stage to star in USA's Graceland.
"I was intrigued and excited for the challenge," he said in an interview with Buzzfeed.  "When you work on a movie or when you work on a play, you have one script and you do all this work on it and you do it for a long time, but this is like, you get to go through that process every week.  Every week you get a new script, you get a new story to tell." Read more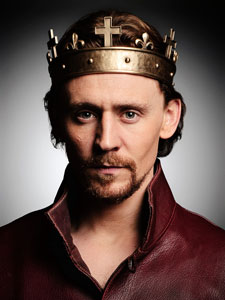 The next time audiences will see Tom Hiddleston won't be as the nefarious Loki in Thor: The Dark World, but doing something closer to his heart — PBS's Great Performances: The Hollow Crown miniseries.  The Hollow Crown is an adaptation of Shakespeare's Richard II, Henry IV, Part 1 and 2 and Henry V, and Hiddleston stars as Prince Hal/Henry V.  Some might wonder why an actor who played the villain in the third highest-grossing film in history would do a PBS miniseries, but as Hiddleston reveals in an interview with The Backlot he has no desire to be known only as Loki.
Considering how perfect he is in the role of Loki, Hiddleston could easily spend the rest of his career churning out Avengers films and other roles in which he plays cowardly, yet crafty, antagonists.  He even expresses surprise at how he even ended up as the best bad guy in the Marvel Cinematic Universe, admitting, "It's never really been something I've consciously chosen. I really want to stay an actor and it's wonderful to have success like The Avengers. It's honestly one of the great unprecedented strange accidents of my life. I was cast in Thor and Avengers with some idea in Kevin Feige's head and then it became the biggest thing I've ever done without question, and on a level that's actually difficult to process." Read more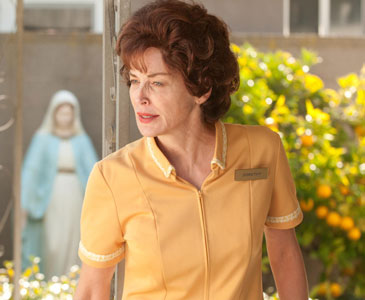 Sharon Stone has done a brave thing for an actress—she's made herself look older for a film role.  In the new biopic, Lovelace, Stone portrays Linda Lovelace's aged mother.
"We had pictures of Dorothy Boreman, so we lent ourselves to not trying to duplicate her but trying to capture the essence of her," she said in an interview with IndieWire.  "It didn't take hours to do it, it was just creating a sketch of her. 
"We stippled my face.  Stipple is the kind of stuff that's like a thin Elmer's Glue.  You pull the skin like this and then you put it and then you release the skin.  It creates this sort of wrinkling sensation.  And then they put this sort of water color on to make it.  It's just amazing.  It was good, I mean it didn't take long but it was great.  And because I'm skinny it's easier to use the body in this way to create fatigue." Read more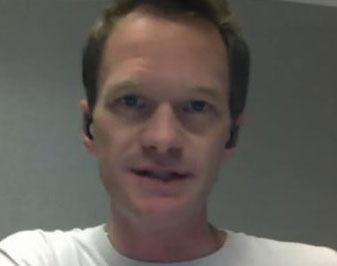 The hardest working man in show business, Neil Patrick Harris, talked with Gold Derby recently about his newest gig, hosting the Emmy Awards. They talk about what he plans to do on the show and how he views his hosting duties differently than he does for the Tony Awards. 
They also get into How I Met Your Mother, how he tries to make his character Barney a loveable a-hole and more about the Tonys.
Check it out below! Read more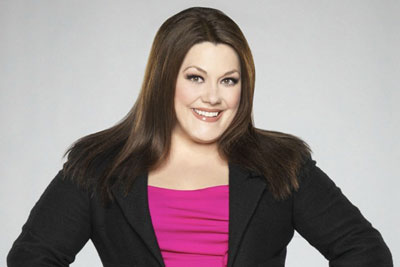 Lifetimes' Drop Dead Diva dropped dead last season, with the network unexpectedly canceling the show. But as we all know, you can't keep a diva down for long and because of popular demand, Lifetime resurrected the show. 
Back with a 13-episode order, the show picked up where it left off and no one could be happier than the star, Brooke Elliott. "When you literally come back from the dead, whether we're talking about, you know Deb, who comes back as Jane, or our show coming back for Season 5, you really kind of make the most of it, and I think that's what we're doing," she said. "We don't take it for granted. I think everyone is working 110% this season. It feels good."
Brooke received a 2010 Gracie Award for Female Rising Star in a Comedy Series and has been nominated for a 2011 PRISM Award for Best Performance in a Comedy Series, both for her work on the show. She's also starred on Broadway in The Pirate Queen, an original musical from the writers of Les Miserables, and in Taboo, the musical composed by Boy George and produced by Rosie O'Donnell. She's toured nationally with Beauty and the Beast and was in the original cast of the first national tour of Wicked.
I talked to Brooke and Executive Producer Josh Berman in a recent conference call about the new season, what they had to sacrifice – shooting wise – and literally coming back from the dead.
Drop Dead Diva airs on Sundays at 9pm on Lifetime Read more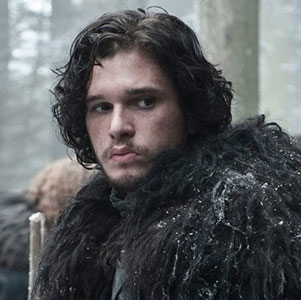 It's hard to believe that the man we've come to love as Jon Snow on HBO's Game of Thrones had never acted onscreen before landing the role.  But it's true that Kit Harington had only appeared onstage before he joined the hugely successful series.
"By the time it goes the distance, it will be years and years," he mused in an interview with The Los Angeles Times.  "It will be most of my 20s, really.  You look at it in those terms, and that's a big portion of my life that I'm dedicating to this show.  So I've got to love it."
Harington is coming to terms with playing a character that audiences will follow over the course of many years.  "What it really is, is playing the journey into being a man," he said.  "Playing it while I'm going through that myself is kind of a bizarre thing for me—developing a character while going through my 20s and making my own mistakes while Jon was making his in completely different worlds.  So each year, I return to him hopefully having grown up a bit as a person, to bring that into him." Read more
Millions of people probably know Paul Bettany best for being the witty English voice of Iron Man's virtual assistant, Jarvis.  While that's not completely a shame (those gigs probably land Bettany quite a bit of well-deserved money), viewers who haven't seen more of Bettany's work are missing out on a wonderful actor — particularly now, when Bettany claims he feels re-energized.  In an interview with The Guardian, Bettany talks about his recent role in the movie Blood and what rekindled his love for acting.
Blood follows a harrowing arc for his character, and Bettany points out that one of the difficulties of being an actor is having to portray a character's breakdown when the movie is shot out of sequence.  He says, "Directors always say, 'Oh, we'll shoot it in sequence,' but it turns out to be an incredibly costly way of working, because it involves moving lots of trucks. Consequently, you have to shoot all the scenes that take place in one location, then move on to the next. But for all that, I was quite fastidious about the part. I tracked the character's state very carefully in the script, as though it were a graph. I mean, that's my fucking job, I suppose. I'm making it sound very technical and sophisticated." Read more