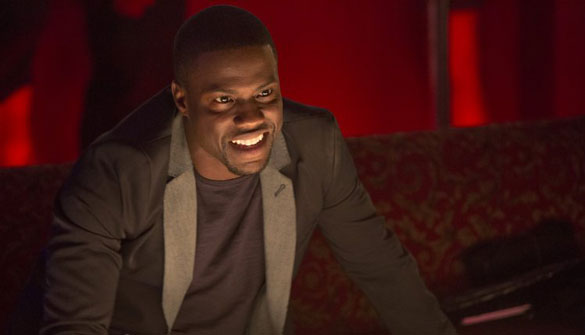 If you've watched television at all in the last few weeks you've probably seen at least one commercial for a movie starring stand-up comedian Kevin Hart. That's because as of February 14 Hart will have starred in three films released in 10 weeks — December's Grudge Match, January's Ride Along, and February's About Last Night. While Hart should probably be worried about overexposure if studios keep scheduling movies starring him every three weeks, he does think that his busy schedule this winter serves as an announcement to Hollywood that he's arrived. Read more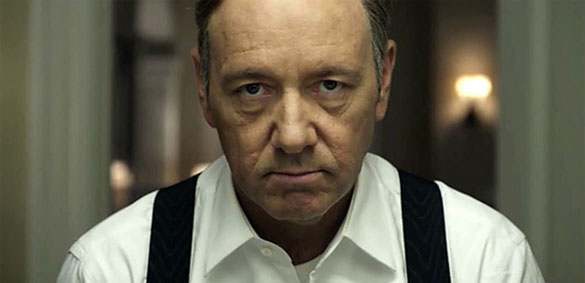 Though Netflix had had a number of original content series in the last three years, it is clear that House of Cards is the crown jewel of them all. Though the series as a whole has been a critical hit, star Kevin Spacey deserves a lot of credit for making the series so popular with audiences with his portrayal of politician Frank Underwood. In fact, Spacey is the first actor to be nominated for an Emmy Award for Oustanding Lead Actor for a web television series.
In an interview with The Wall Street Journal, Spacey spoke about playing villains, his thoughts on a third season of the show, and shares an interesting story about how he bought a Netflix subscription for Wood Allen. Read more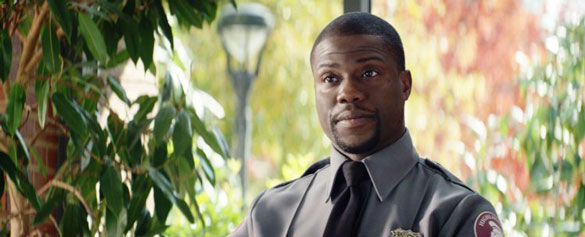 If your friend was frozen in an iceberg Captain America-style for the last few years and just got thawed out, you'd have to forgive him or her for thinking that Kevin Hart is the biggest star in Hollywood. February's About Last Night will be the third movie starring Hart in 10 weeks after December's Grudge Match and January's Ride Along. While 2014 audiences will get a four-month break from Hart, he'll be back in multiplexes in June with Think Like a Man Too, which also stars Hart's About Last Night co-star Michael Ealy… a reunion weeks in the making!
Even Hart's biggest fans are probably thinking it's a bit much. Few actors would be expected to carry three wide release movies in less than three months. For me, it has brought back nightmares of Ben Stiller in 2004. Read more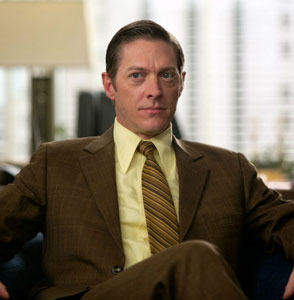 Kevin Rahm, who plays Ted Chaough on AMC's Mad Men, knows how to make good decisions—whether it was deciding to become an actor or marrying his wife.
"My intent was to go to law school," he admitted in an interview with The Kansas City Star.  "And then what I realized quickly is what I wanted was to be on LA Law.  And ironically now I get to work with Mr. [Harry] Hamlin."
Rahm's other good call was marrying Amy Lonkar, a cardiothoracic surgeon.  "It's the best decision I ever made," he said.  "She grounds me in a great way…She puts my job in perspective real quick.  You know any time people are talking about Emmys or something like that and you start to think 'Oh, I'm pretty cool' and then I talk to her about her day and I go 'Yeah, we [actors] play.  We play.'" Read more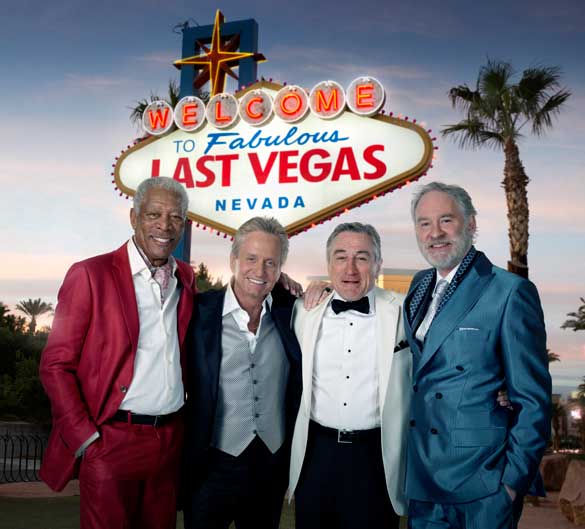 Last Vegas: Billy (Academy Award®-winner Michael Douglas), Paddy (Academy Award®-winner Robert De Niro), Archie (Academy Award®-winner Morgan Freeman) and Sam (Academy Award®-winner Kevin Kline) have been best friends since childhood. So when Billy, the group's sworn bachelor, finally proposes to his thirty-something (of course) girlfriend, the four head to Las Vegas with a plan to stop acting their age and relive their glory days. However, upon arriving, the four quickly realize that the decades have transformed Sin City and tested their friendship in ways they never imagined. The Rat Pack may have once played the Sands and Cirque du Soleil may now rule the Strip, but it's these four who are taking over Vegas.
Directed by Jon Turteltaub
Written by Dan Fogelman
Starring Michael Douglas, Robert De Niro, Morgan Freeman & Kevin Kline
In Theaters: November 1st Read more
The SAG Foundation recently had Kevin Bacon as a guest for an in-depth conversation and career retrospective.
Currently starring in FOX's hit, The Following, they cover his whole career, from beginning to where he is now. It's almost 1 1/2 hours long but I thought it was worth the time. Bacon is very charming and it'll go by in no time.
Check it out below! Read more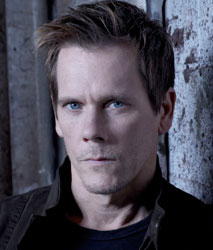 Kevin Bacon is such a staple of Hollywood movies that the old "Six Degrees of Kevin Bacon" game is something you can find out instantly from Google.  So many were surprised when it was announced that Bacon would be starring in a television series for the first time (that is, unless you count his seven episode stint on Guiding Light back in 1980).  But Bacon's series, The Following, is no simple sitcom or drama — it is a thriller in which Bacon plays a former FBI agent on the trail of a serial killer, played by James Purefoy and has been called the "goriest" television series on network television. 
In an interview with New York Magazine, Bacon talked about why he chose to star in a television series of that nature and what he learned about starring in a TV series from his wife.
Initially, Bacon pointed out that as an actor he dislikes when people say actors only have "chemistry" with certain other actors.  He explains why by pointing out,  "Chemistry is a word that's always been slightly insulting… It sort of implies that it's not possible to act like you love someone or you're friends with someone. To me, it's always just a question of two actors talking and listening to each other, and good material." Read more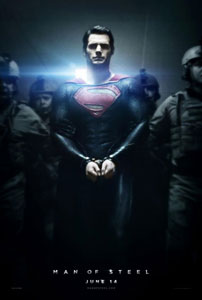 Synopsis: Next summer, "Man of Steel" is coming to the big screen. The film is from director Zack Snyder and producers Charles Roven, Christopher Nolan, Emma Thomas and Deborah Snyder. The screenplay was written by David S. Goyer from a story by Goyer & Nolan, based upon Superman characters created by Jerry Siegel & Joe Shuster and published by DC Comics.
Director: Zack Snyder
Starring: Henry Cavill, Amy Adams, Michael Shannon, Kevin Costner, Diane Lane, Laurence Fishburne
In Theaters: June 14th  Read more
Here is the first photo of the cast of Last Vegas, the new film starring Michael Douglas, Robert De Niro, Morgan Freeman and Kevin Kline. The film comes out Christmas 2013.  2013??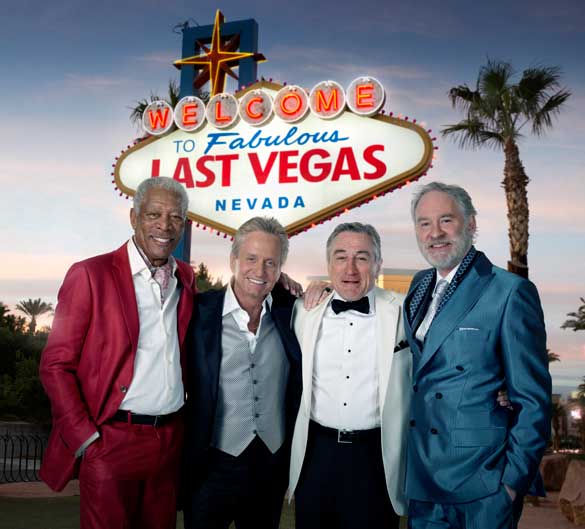 Scottish actor Kevin McKidd takes on two roles in Pixar's new smash hit Brave. McKidd lends his voice to two different characters in the film, joining other Scottish actors Kelly MacDonald and Robbie Coltrane. 
He told Movieline, "They just called me—they said, 'We want you to be in this film!'  I said, 'Who are you?' [laughs] 'Pixar!' 'Pixar?  I'll do it!'  And then they said it was about Scotland and I was like, brilliant!  So it was a double-whammy for me, because just to be asked to be involved with Pixar is a big badge of honor.  Then for the film to be about a place that I really love, was brilliant.  So I didn't even think about it for a second."
McKidd has had a long career in the business—he's certainly come a long way from the drug-addled Trainspotting.  He believes there were several points where he started to break out.  "I think it was Rome that was the thing, because I had quite a lot of lean years after Trainspotting," he said.  "I did a lot of cool work but very low budget and very indie stuff.  I think it was Rome that was that game changer for me." Read more