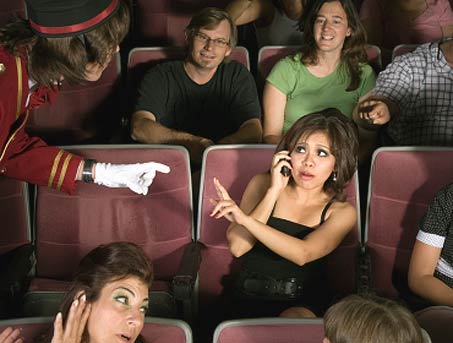 Next time you see a play in New York City be very sure not to use your cell phone during the performance… not only because it's really, really rude, but also just in case you are sitting next to Kevin Williamson.
Williamson, who is the Deputy Managing Editor for The National Review and writes about theater for New Criterion, was in attendance at a performance of Natasha, Pierre, and the Great Comet of 1812, a cabaret-style musical adapted from Leo Tolstoy's War and Peace.  The production takes place in a tent and the audience is seated at small tables, which led to an incident in which Williamson was thrown out for throwing another close-sitting patron's cell phone across the room. Read more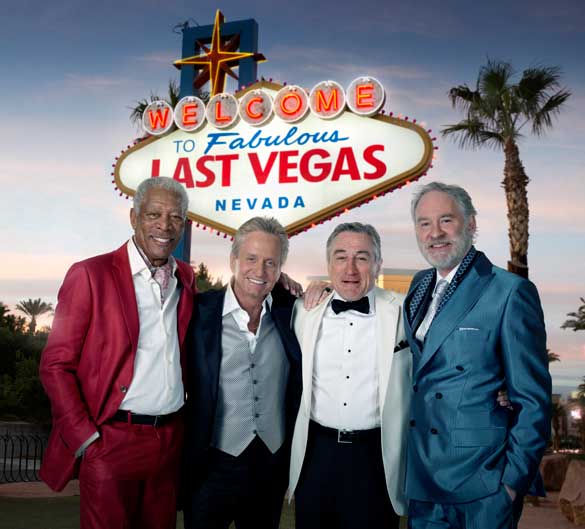 Last Vegas: Billy (Academy Award®-winner Michael Douglas), Paddy (Academy Award®-winner Robert De Niro), Archie (Academy Award®-winner Morgan Freeman) and Sam (Academy Award®-winner Kevin Kline) have been best friends since childhood. So when Billy, the group's sworn bachelor, finally proposes to his thirty-something (of course) girlfriend, the four head to Las Vegas with a plan to stop acting their age and relive their glory days. However, upon arriving, the four quickly realize that the decades have transformed Sin City and tested their friendship in ways they never imagined. The Rat Pack may have once played the Sands and Cirque du Soleil may now rule the Strip, but it's these four who are taking over Vegas.
Directed by Jon Turteltaub
Written by Dan Fogelman
Starring Michael Douglas, Robert De Niro, Morgan Freeman & Kevin Kline
In Theaters: November 1st Read more
The SAG Foundation recently had Kevin Bacon as a guest for an in-depth conversation and career retrospective.
Currently starring in FOX's hit, The Following, they cover his whole career, from beginning to where he is now. It's almost 1 1/2 hours long but I thought it was worth the time. Bacon is very charming and it'll go by in no time.
Check it out below! Read more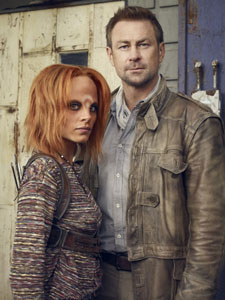 Defiance is one hugely ambitious show because for the first time ever, a TV show and video game will exist concurrently in a shared universe, influencing and impacting one anothers outcome. It all sounds pretty damn cool to me.
Defiance is set in the year 2046. It's a new Earth and with over thirty different Alien races, it's also a different Earth. Defiance is now what used to be St. Louis and when the mysterious Nolan (Grant Bowler) and Irisa (Stephanie Leonidas) settle in, things begin to happen that threaten the peacefulness the town has enjoyed for years.
Grant Bowler and Stephanie Leonidas took some time out of their schedule for a really cool Q&A where they talked about all aspects of the show; green screen and the special effects, the extensive makeup and all of the acting challenges they faced while shooting.
Defiance airs on Mondays at 9/8c on Syfy Read more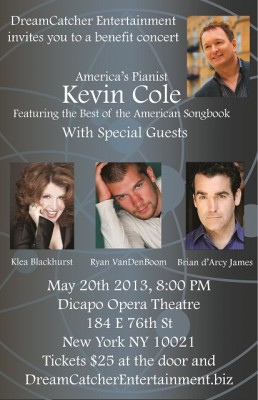 One thing you can always give Broadway performers is that they're almost always willing to support their fellow performers. 
May 20th will see a headline benefit performance in New York City by Kevin Cole, known as America's Pianist, who has played in symphonies across the country and in solo concerts and is well-known for his renditions of the Gershwin songbook.  He will be joined by three special guests from Broadway: Brian d'Arcy James (Shrek; Next to Normal; TV's Smash), Klea Blackhurst (Everything the Traffic Will Allow), and Ryan VanDenBoom (Annie).
Read more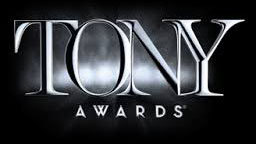 Sutton Foster and Jesse Tyler Ferguson announced the nominations for the 2013 Tony Awards this morning (way too early for us West Coasters) and with 13 nominations, the musical Kinky Boots is the one to beat.
Right behind it is Matilda the Musical with 12 nominations, Pippin received 10 and Rodgers + Hammerstein's Cinderella got 9.
Tom Hanks (Lucky Guy), Nathan Lane (The Nance) and Holland Taylor (Ann – read our review here) were among the Best Performance nominees.
Check them all out below and then watch Sutton Foster and Jesse Tyler Ferguson make the announcements here! Read more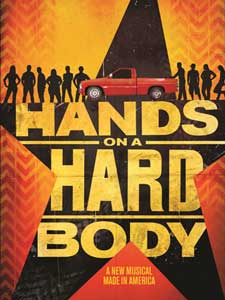 After playing 28 preview and 28 regular performances, the new Broadway musical, Hands on a Hardbody, will play its final performance on Saturday, April 13th at 8pm.
The show began previews on Saturday, February 23rd  and officially opened on Thursday, March 21st.
 The Broadway production features the full cast from the La Jolla Playhouse engagement: Keith Carradine (Tony Award® nominee, The Will Rogers Follies), Allison Case (Hair), Hunter Foster (Tony Award® nominee, Little Shop of Horrors), Jay Armstrong Johnson (Catch Me If You Can), David Larsen (American Idiot), Jacob Ming-Trent (Shrek The Musical), Kathleen Elizabeth Monteleone (Tales of the City), Mary Gordon Murray (Into The Woods), Jim Newman (Curtains), Connie Ray (Next Fall), Jon Rua (In The Heights), Keala Settle (Priscilla Queen of the Desert), Dale Soules (Hair), Scott Wakefield (Ring of Fire), and William Youmans (Wicked). Read more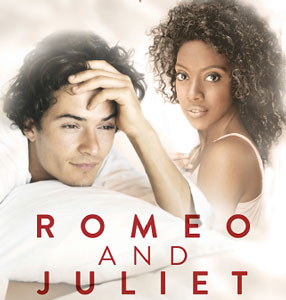 Orlando Bloom will make his Broadway debut alongside Tony Award nominee Condola Rashad, as Shakespeare's star-crossed lovers in a new Broadway production of Romeo and Julliet, directed by five-time Tony Award nominee David Leveaux. 
The show will open on Thursday, September 19th at the Richard Rodgers Theatre, following preview performances from Saturday, August 2nd.
The production will also star two-time Tony Award nominee Jayne Houdyshell as the Nurse and Tony Award nominee Joe Morton as Lord Capulet.
This version of the classic tale will retain Shakespeare's original language but have a modern setting in which members of the contentious Montague and Capulet families will be of differing ethnicities.  Read more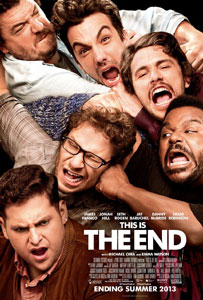 This is the End, which stars every funny person working in film and TV today (Seth Rogen, Danny McBride, Craig Robinson, James Franco, Jonah Hill, Michael Cera, Mindy Kaling, Aziz Ansari, Kevin Hart, Christopher Mintz-Plasse and Paul Rudd) comes out in June and from the clips shown at WonderCon this weekend, it looks hilarious. 
The panel, which had writer/director and star Rogen (in Wolverine costume), Robinson, McBride and co-writer/director Evan Goldberg (in an S&M outfit left over from AdultCon), was pretty damn funny, especially if you like their type of humor. Which I do.
I shot the video with my phone so the quality stinks but check it out if you have time. I also posted the newest red-band trailer.
Check them out below! Read more
Winning an Oscar is a major artistic accomplishment for actors and actresses professionally, but how much does it affect their wallets?  I mean, wouldn't you expect an Oscar winner to demand a higher salary on his or her next film just so the producers can put "Academy Award Winner" above his or her name on the poster?
Well, not always, but especially if you happen to be female.
An honor's thesis by Colgate student Kevin Sweeney looked at the earning power of actors and actresses in the years before and after winning an Oscar.  It isn't surprising that actors on average received an 81% bump in salary after winning an Oscar, since many of them become household names.  And while it isn't surprising that actresses don't receive the same bump — unfortunately, there is an obvious gender bias in Hollywood — what is surprising is that Sweeney's findings discovered that actresses on average receive no financial benefit — in fact, it can be argued that Oscar wins could hurt their careers more than help! Read more