So life after The Office begins for its principal cast, like Jenna Fischer, who had been with the show for the entirety of its nine-year run.  For Fischer "life after" starts with her New York theater debut at the strictly limited engagement world premiere of Reasons to Be Happy, a play by Neil LaBute, which runs through the end of June at the Lucille Lortel Theatre.  Fischer spoke to The Wrap about why she decided to make her stage debut after the end of the biggest success of her career and how she feels about taking on a totally different role than The Office's Pam Halpert.
Fischer admits that she couldn't see herself doing another television show immediately after The Office.  She explains, "My heart wouldn't allow me to step into another television show. The Office was just such a special work environment that I would have felt disloyal or something.  It's like a relationship. How do you date again after you've had your heart broken? So I wanted a work experience that was totally different. I moved to a different city, I worked in front of a live audience on a stage with no cameras or set or anything to remind me of The Office." Read more
Podcast: Play in new window | Download (Duration: 7:05 — 4.9MB)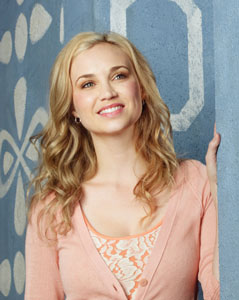 Comic-Con 2012: As any fan of FX's hit show Wilfred knows, Ryan (Elijah Wood) has got it bad for his next door neighbor, Jenna. And as played by Fiona Gubelmann, why wouldn't he?
When we first saw her, she was "bright and bubbly" but this season, we get to see her a bit different and Gubelmann is happy for the change, telling me at Comic-Con that that's "what has been so much fun for me as an actor."
In this interview, she chats about the darker side of Jenna, shooting scenes and episodes out of order and doing Guest Star roles on other shows.
Wilfred airs at 10pm on Thursdays on FX
For the full interview, click the audio link above or download it from iTunes or check out the video below! Read more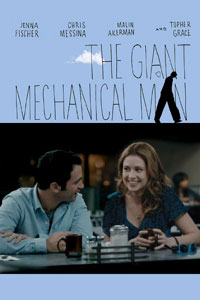 The Giant Mechanical Man: A romance develops between Janice, a woman in her 30′s who has yet to learn how to navigate adulthood, and Tim, a devoted street performer who finds that his unique talents as a "living statue" don't exactly pay the bills. Out of work and crashing with her overbearing sister, Janice is on the receiving end of well-intentioned but misguided pressure to date an egotistical self-help guru. Everyone seems to know what's best for Janice, but Tim helps her find her own voice and realize that it only takes one person to make you feel important.
Written & Directed by: Lee Kirk
Cast: Jenna Fischer, Chris Messina, Malin Akerman, Topher Grace, Lucy Punch, Bob Odenkirk, Rich Sommer
Available nationwide On Demand (Cable VOD, iTunes, Amazon) April 17 Read more
I want to thank a reader who sent me this.
Jenna Fischer's story could be any one of ours. Struggling to get an agent, finding money for headshots and classes and trying our best to rustle up work.
This is a long read but well worth your time. She talks about how she got to where she is today, great advice and even tells you the name of her acting coach. Read more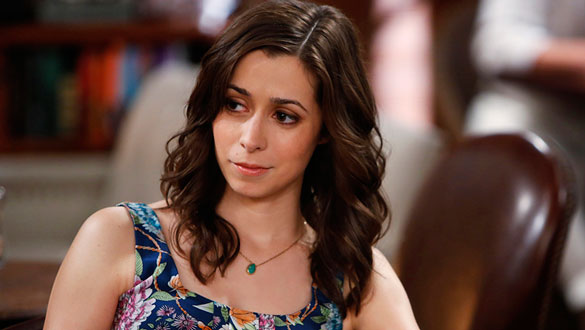 Cristin Milioti might be the envy of every young actress in the entertainment industry right now. Her body of work in the last few years includes a  part in The Wolf of Wall Street, a role on 30 Rock, a turn on Broadway in Once and now the elusive mother in CBS' How I Met Your Mother.
In a recent episode of the sitcom, Milioti talked about playing the song "La Vie On Rose" on the ukulele and how that came about. Read more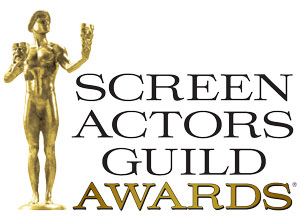 The 2oth Annual Screen Actors Guild Awards (next year, they'll be able to drink legally) were announced this morning and except for a few head-scratchers, the nominations were filled with who you'd expect.
First of all, I don't think the nominating committee got a chance to watch Martin Scorsese's The Wolf of Wall Street. If they had, Leonardo DiCaprio would definitely be on the Male Actor in a Leading Role list. Same goes for Jonah Hill. Both were excellent in the film.
Bruce Dern was nominated in the Male Actor in a Leading Role for his work in Nebraska. I thought he was fine but no where near as good as Oscar Issac in Inside Llewyn Davis. In the Supporting Actor category, Barkhad Abdi getting a nomination for his work in Captain Phillips is a nice gesture and all but come on. Didn't anyone see The Way, Way Back? Sam Rockwell killed it in his performance.
And giving the cast of Lee Daniels' The Butler a nomination for Outstanding Performance by a Cast is a complete joke. There were some fine performances in there, absolutely, but as whole? Not freaking way. Did they see John Cusack as Nixon?
The 20th Annual Screen Actors Guild Awards® will be simulcast live nationally on TNT and TBS on Saturday, Jan. 18, 2014 at 8 p.m. (ET)/5 p.m. (PT) from the Los Angeles Shrine Exposition Center.
Final voting information will be mailed via postcard on Monday, Dec. 16. The eligible SAG-AFTRA membership across the country, numbering approximately 100,000 actors, may vote on all categories. All votes must be received by noon on Friday, Jan. 17. Results will be tallied and sealed until the envelopes are opened by the presenters at the 20th Annual Screen Actors Guild Awards® ceremony on Jan. 18, 2014.
Check out the list below!  Read more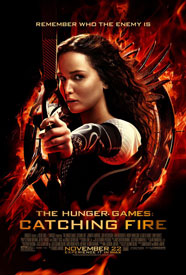 I'm happy to say that The Hunger Games: Catching Fire is pretty darn good. It tops the first film in every category, most notably… there's no shaky cam!
What's shaky cam? Think back to the first film and all of the action sequences. When I was sitting in the audience, I couldn't tell one thing that was happening during any of those sequences. It was beyond frustrating and I haven't bothered watching it a second time because of that.
What a difference Director Francis Lawrence has made in this top notch sequel.
At the beginning of the story, the 74th Hunger Games has ended and Katniss Everdeen (Jennifer Lawrence) and Peeta Mellark (Josh Hutcherson) are now home but not for long because they are forced to go on a victory tour to all of the other districts. Along the way though, things start to get out of hand with the prisoners. Uh, I mean residents of the districts. President Snow wants none of this and comes up with The Quarter Quell.
The Quarter Quell happens once every twenty-five years and the goal is to get rid of all of the previous Hunger Game winners… especially ones who are causing trouble for Mr. President. Read more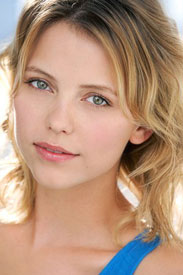 In The Secret Lives of Dorks, Riley Voelkel plays Carrie, a cheerleader who is actually… a good person!
The film is a throwback to those early 80's teen comedies where the nerdy Peyton (Gaelan Connell) is in deep teen-love with Carrie, the hot cheerleader. But, in a fun twist, Carrie plays matchmaker and sets out to help Peyton hook up with fellow dork Samantha (Vanessa Marano).
The film marked Riley's first starring role and she's terrific. It's no wonder why she was cast in a small role in the pilot of Aaron Sorkin's hit HBO show, The Newsroom. She was so good, Sorkin brought her back for the first season finale which then lead to her being a regular on season two.
She's smart, funny and you'll definitely enjoy this interview where we chat about her audition for Secret Lives, working on The Newsroom, an absolutely nightmare audition(!) and her advice to young actors.
The Secret Lives of Dorks is in theaters now or on VOD (click here to watch it)  Read more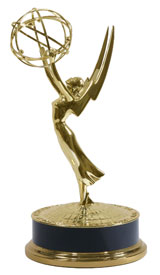 OUTSTANDING DRAMA SERIES
Breaking Bad • AMC – WINNER
Downton Abbey • PBS
Game Of Thrones • HBO
Homeland • Showtime
House Of Cards • Netflix
Mad Men • AMC
OUTSTANDING COMEDY SERIES
The Big Bang Theory • CBS
Girls • HBO
Louie • FX Networks
Modern Family • ABC — WINNER
30 Rock • NBC
Veep • HBO Read more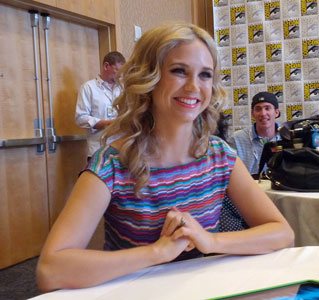 Comic-Con: After three seasons on Wilfred, Fiona Gubelmann's character, Jenna, has grown into a "flawed" and "darker" person and that's absolutely fine with Gubelmann. "I'm really grateful to the fact that my character is much more of a real person," she said. "She makes mistakes and I like that."
Wilfred is the story of a guy named Ryan (Elijah Wood) who see's his neighbor Jenna's (Gubelmann) dog Wilfred as a crude Australian guy (Jason Gann) in a dog suit.
Fiona was at Comic-Con to plug the new season and I got a chance to chat with her in a roundtable interview. In the interview, she talks about the direction her character is going, if she has any input into Jenna and what it's like acting opposite a guy in a dog costume.
Wilfred airs on Thursdays at 10pm on FX Read more