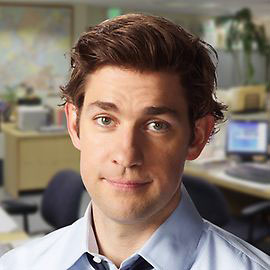 On May 16th, The Office will be closing its doors. After an eight-year run, Jim Pam, Dwight and the rest of the gang will be moving on to bigger and better things (hopefully). I've watched every episode of the long running series and I'll definitely be sad to see the show go.
Before getting the role of Jim, John Krasinski was like almost every other actor in New York. He'd work his job as a waiter during the week then run off to an audition when he could. He had booked a few things but "not anything that would allow me to claim that I was a working actor and didn't need another job," he said during a conference call. Booking The Office was like winning the lottery, "except with a winning lottery ticket you just get money, and with this you get a whole change of your life."
If you're a fan of the show, you'll love this interview. And honestly, even if you're not, there's some great stuff in here about what it's like to go from hustling for auditions to becoming a star on a major network show. In this interview, John and Executive Producer/Writer Greg Daniels talk about the end of The Office, John's audition, his past commercials and more. It's a long one but it's really great.
The Office airs on Thursdays at 9 on NBC – for only 2 more weeks! Read more
The Office filmed its final scene this past weekend and as a gift, casting director Allison Jones gave Rainn Wilson one very cool gift.
Here's what he wrote on his Facebook page:
This is the original sign-in sheet for the first day of casting for The Office given to me by Allison Jones, our incredible casting agent. I was the very first person to audition for the series, 11/06/03. Notice all the amazing talent on the sheet, including the amazing #13! This is perhaps the greatest Office keepsake I have. So grateful for the best job I will ever have.
Take a look at the names on there. Adam Scott auditioned for Jim. So did Hamish Linklater. Alan Tudyk and Ben Falcone were both called in for Michael. And someone named Jenna Fischer auditioned for Pam. Wonder whatever happened to her?
Check it out below! Read more
Here are the transcripts of the speeches the winning actors gave from the Television portion of the 19th Annual SAG Awards, featuring Bryan Cranston, Claire Danes, Alec Baldwin, Tina Fey and Julianne Moore.
Check them out below!
OUTSTANDING PERFORMANCE BY A MALE ACTOR IN A DRAMA SERIES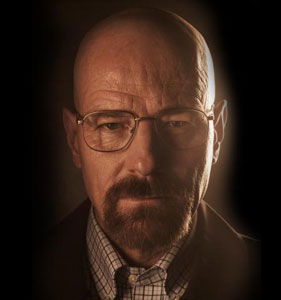 BRYAN CRANSTON: Thank you. Oh, it is so good to be bad. [cheers] I am so pleased and so honored to receive this award. I'd love to thank our very courageous network, AMC, and our all- supportive studio, Sony Television. Our writers, directors, our beautiful crew in New Mexico who work so hard. Also, Vince Gilligan who wrote… [applause]…he wrote the role of my career and I am forever grateful to you, sir.
To my lovely wife and daughter, Robin and Taylor, who wrote…who created the role of my life, I love you guys so much. I am so pleased that I am here with this table of great actors, with Aaron Paul and Anna Gunn, [applause throughout] Jonathan Banks, Bob Odenkirk, RJ Mitte, Dean Norris, Laura Fraser, Jesse Plemons, Steven Michael Quezada, Betsy – I'm so excited.
Thank you all for – and all the actors who have graced our stage with their talent. Thank you for making me a better actor and a richer man for knowing you. Thank you to Sharon Bialy and Sherry Thomas, our beautiful casting directors. [applause] What a wonderful job. And to my brothers and sisters in SAG-AFTRA who have endowed me with this wonderful, wonderful award. And so, tonight at least I'm well endowed. Thank you very much and goodnight. [applause] Read more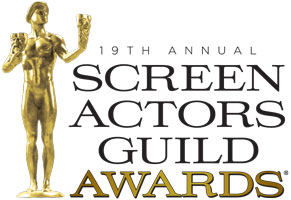 The nominees for the 19th Annual Screen Actors Guild Awards were announced early this morning by an energetic Busy Philipps (Cougar Town) and Taye Diggs (Private Practice).
The only WTF of the awards is that Christoph Waltz wasn't nominated in the Supporting Actor category for Django Unchained. Screeners weren't sent to the nominating committee because the film wasn't finished in time but I do know that it was screened. The committee should be ashamed of themselves because his performance 1,000 times better than Robert De Niro's for Silver Linings Playbook or Tommy Lee Jones for Lincoln.
The Screen Actors Guild Awards® will be simulcast live on TNT and TBS on Sunday, Jan. 27 at 8 p.m. (ET)/5 p.m. (PT).
The nominees are below.  Read more
Chris Messina can most recently be seen starring in Lee Kirk's directorial debut, The Giant Mechanical Man, opposite Jenna Fischer, who also produced the film. He also co-wrote and starred in the upcoming Fairhaven, opposite Sarah Paulson. Both films premiered at the 2012 Tribeca Film Fesival to rave reviews.
Messina can currently be seen onscreen in Aaron Sorkin's The Newsroom which premiered June 24th on HBO, opposite Jeff Daniels; and Damages premiering July 20th on Direct TV, opposite Glenn Close and Rose Byrne. He also recently wrapped production on The Mindy Project.
On the silver screen, he can be found in the comedy Celeste and Jesse Forever, opposite Rashida Jones, Elijah Wood and Emma Roberts; and the thriller Argo, opposite director Ben Affleck, Bryan Cranston, and John Goodman out October 12th. Read more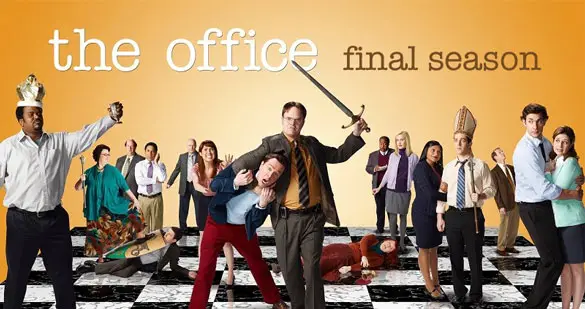 Greg Daniels, the showrunner for NBC's The Office, dropped a bombshell during a recent conference call I participated in: This will be the last season of The Office.
For fans of the show (like me), it was a bit of a shock but definitely not unexpected. This is the 9th season and it's core group of actors, John Krasinski, Jenna Fischer and Ed Helms are in their last years of a contract and would be on the verge of a huge raise. Rainn Wilson is set to leave and spin off his character, Dwight, on the new show, The Farm and Mindy Kalling (who has a new FOX pilot) and B.J. Novak have taken diminished roles this season. So, yeah, a shock but not unexpected.
I'll be sad to see the show go but as you'll read in this interview, they won't leave it's audience hanging. Daniels talks about wrapping up the storylines, finally finding out about the documentary crew that's been following the characters for the past 9 years and if Steve Carell will return.
The Office's final season begins on NBC on Thursday, September 20th at 9/8c Read more
Podcast: Play in new window | Download (Duration: 7:05 — 4.9MB)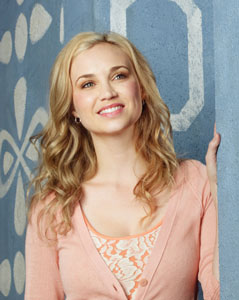 Comic-Con 2012: As any fan of FX's hit show Wilfred knows, Ryan (Elijah Wood) has got it bad for his next door neighbor, Jenna. And as played by Fiona Gubelmann, why wouldn't he?
When we first saw her, she was "bright and bubbly" but this season, we get to see her a bit different and Gubelmann is happy for the change, telling me at Comic-Con that that's "what has been so much fun for me as an actor."
In this interview, she chats about the darker side of Jenna, shooting scenes and episodes out of order and doing Guest Star roles on other shows.
Wilfred airs at 10pm on Thursdays on FX
For the full interview, click the audio link above or download it from iTunes or check out the video below! Read more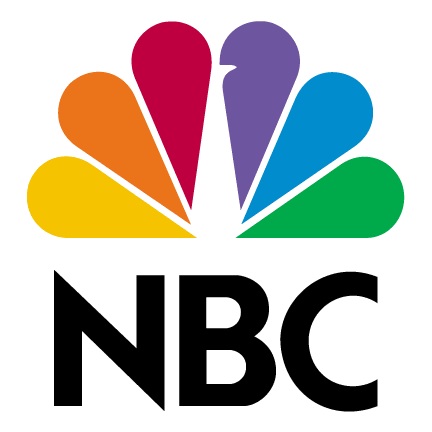 NBC has 9 new scripted shows coming this fall and some look pretty promising. Jon Favreau and JJ Abrams Revolotion, Matthew Perry's Go On, The New Normal with Justin Bartha and Andrew Rannells and 1600 Penn with Josh Gad.
Check them all out below! Read more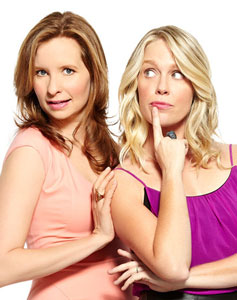 Jessica St. Clair and Lennon Parham star in NBC's new series, Best Friends Forever, a show about old friends, new beginnings and awkward situations.
The two star, created and co-write the show about best friends who live on opposite sides of the country. When Jessica is overnighted divorce papers, Lennon convinces her to return home to Brooklyn and back into the apartment they used to share. It doesn't take long for the girls to fall into old habits: movie marathons and late night girl talk sessions – none of which is good news for Lennon's live-in boyfriend, Joe (Luka Jones, Upright Citizens Brigade) who tries to be understanding but begins to feel like a stranger in his own home.
Jessica St. Clair performed at the Upright Citizens Brigade Theater in New York and Los Angeles, was in the hit Bridesmaids and was last seen in Wanderlust. On television, she's starred opposite Megan Mullally and Cheryl Hines in In the Motherhood and has had guest-starring appearances on Parks and Recreation, Weeds and United States of Tara.
Lennon Parham is perhaps best known for playing the supporting role of Abby Chase, alongside Jenna Elfman on the television series Accidentally on Purpose. Some of her other guest roles include Parks and Recreation and How I Met Your Mother. Parham is also an alumna of Upright Citizens Brigade (UCB) Theater where she performed for nine years. Her one-woman character show, "She Tried to Be Normal," ran in New York and Los Angeles and was selected for the Montreal "Just For Laughs" festival in 2009.
I talked to both Jessica and Lennon in a conference call recently where they talked about the show, how the work may, in fact, kill them and their time at UCB!
Best Friends Forever airs Wednesdays at 8:30/7:30c on NBC Read more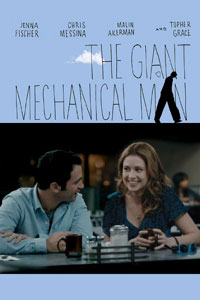 The Giant Mechanical Man: A romance develops between Janice, a woman in her 30′s who has yet to learn how to navigate adulthood, and Tim, a devoted street performer who finds that his unique talents as a "living statue" don't exactly pay the bills. Out of work and crashing with her overbearing sister, Janice is on the receiving end of well-intentioned but misguided pressure to date an egotistical self-help guru. Everyone seems to know what's best for Janice, but Tim helps her find her own voice and realize that it only takes one person to make you feel important.
Written & Directed by: Lee Kirk
Cast: Jenna Fischer, Chris Messina, Malin Akerman, Topher Grace, Lucy Punch, Bob Odenkirk, Rich Sommer
Available nationwide On Demand (Cable VOD, iTunes, Amazon) April 17 Read more