Podcast: Play in new window | Download (Duration: 20:11 — 13.9MB)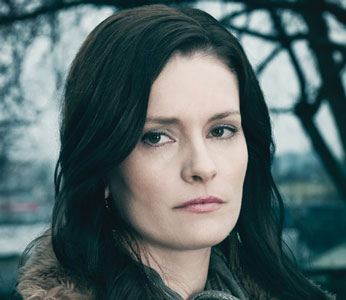 If you're not watching AMC's The Killing, then you are missing out on some great work by one of the best cast's on TV.
The show revolves around the murder of teenager Rosie Larsen and as the story deepens, we're finding out that Rosie's aunt Terry, played by Jamie Anne Allman also has some secrets she's been hiding. 
I talked to Jamie recently and had a really fun conversation with her about the show and what it's like on-set when you have to deal with such a depressing subject. She also talked about taking risks when you audition and had a perfect example on when she auditioned for The Shield. She took a chance, nailed it and walked away with a recurring role on that show.
At the end of The Killing's season, we'll find out who killed Rosie and that will unfortunately end Jamie's time on the show. But, you can soon check her out in the upcoming film, Any Day Now (which also stars Alan Cumming and Garret Dillahunt).
Want more of The Killing? Check out our interview with Eric Ladin!
For the full interview, click the audio link above or download it from iTunes