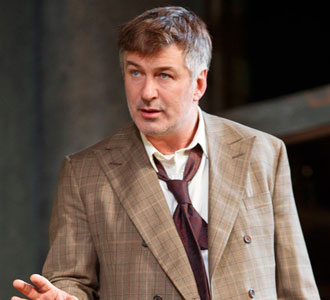 It was certainly an unexpected announcement that Orphans, starring Alec Baldwin, would be closing on Broadway on May 19, several weeks before its originally scheduled closing on June 30.  Baldwin took the opportunity to provide some explanation for the closing in one of his columns for The Huffington Post.  It's curious to see exactly what Baldwin — who has never been shy about saying his piece (for good or for bad) — blames for the play's early closing.
Baldwin compares the experience on Orphans to what he calls his last role in a "legit" Broadway play, A Streetcar Named Desire in 1992.  Baldwin points out that during that production any bad publicity having to do with arguments or fights was swept under the rug by the producers.  He writes, "Bad press about films or shows of any kind can negatively affect your chances. The opportunity to influence an audience through any kind of well-conceived or well-timed ad campaign is lost. First impressions do count. If 'trouble' is that first impression, it's difficult to swim out of that riptide." Read more
Jennifer Lawrence, Best Actress winner for Silver Linings Playbook

Oscar speech: "Thank you. You guys are just standing up because you feel bad that I fell and that's really embarrassing but thank you. This is nuts. Thank you to the Academy and thank you to the women this year. You were so magnificent and so inspiring and not just those of you in my category. And it's been so amazing getting to know you and you've been so nice and you've made this experience unforgettable. And thank you to the best producing team: Bruce, Donna, Jon and to my team at CAA and IDPR. And Bradley, and our entire cast: Chris, Jacki, Bob and our crew. My family. Happy birthday, Emmanuelle. Thank you so much. Thanks." Read more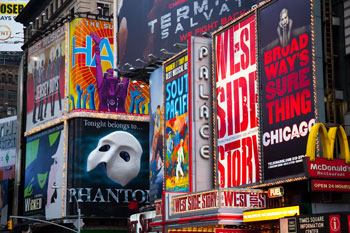 There is a lot of pretty good news for Broadway in the Broadway League's annual "Demographics of Broadway" report for the 2011-2012 season.
While attendance was slightly down versus the 2010-2011 season (12.33 million vs. 12.54 million), grosses were the highest ever in Broadway history, rising to $1.139 billion from last season's previous record of $1.08 billion.  Of course, this also means that unfortunately average ticket prices continued to rise, with this season's average ticket price rising to $92.37 from last season's previous record of $86.21. 
In addition, Broadway remains to grow as a tourist destination, with tourists making up 63.4% of the record 12.3 million people who attended Broadway shows this season (up from last season's 61.7%).  Of that, 18.4% were from visitors from other countries. Read more
It seems Olivia Wilde hasn't always been a pro at dressing sexy.  When the actress was just starting out in the industry, she was working as an assistant for casting director, Mali Finn.
Wilde saw Finn dismiss an actress after she came to an audition wearing skimpy clothes.  "I remember an actress coming in wearing a too-short dress," Wilde said at a Marie Claire "The Power of Presence" event, according to Starpulse. "After she left, Mali said, 'Why was she wearing that dress?  She's a joke, I'm not meeting with her ever again.'  And this girl was never heard from again."
"A few days later, I was going for an audition and I was wearing this huge cashmere turtleneck and pants, thinking I looked very 'executive.'  As I was walking out of the office, Mali said, 'Olivia, what are you wearing?'  I said I was going to a meeting, and she said, 'Oh!  You can't wear that!  You have to wear something tight and sexy.'" Read more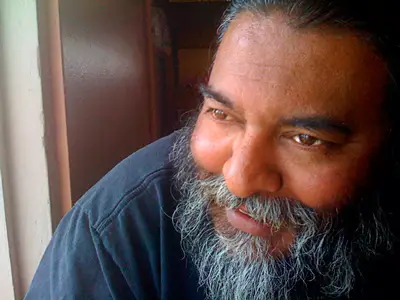 By Ajay Jhaveri
I'm not in the acting business, yet I see more actors than anybody else in the business via Argentum Photo.  This gives me insight into what actors are talking about and the word on the street and the biggest change we're seeing in the business right now is virtual auditions.
Castings are online.  We are seeing people submitting themselves for virtual casting, even though they were not asked to audition for a role. They find out about the project and see they are good for the role, they download the sides from their Showfax account, they come to Argentum's Casting Suite and they take the audition and they have their agent or manager or themselves send it directly to the casting director who is casting the project.  They were never asked to audition for the project, but they are getting their stuff out there on their own. 
Acting is pro-active, not pro-passive! Read more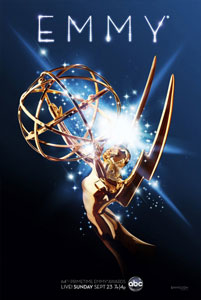 The Emmy Nominations came out this morning while I was fast asleep and based on presenter Jimmy Kimmel's early morning wardrobe (see the video below), he wanted to be doing the same.
Kimmel and his co-presenter Kerry Washington read the nominations this morning and to my delight (yeah, I just wrote that), some of my favorite shows and actors were shown Emmy love.
American Horror Story and Mad Men both received 17 nominations, Downton Abbey and Hatfields & Mccoys got 16 and the HBO movie Hemingway & Gellhorn was given 15.
At 14 nominations were Modern Family and Saturday Night Live, 13 for Breaking Bad, Sherlock: A Scandal In Belgravia (Masterpiece) and 30 Rock and 12 were handed out to Boardwalk Empire and the HBO film, Game Change.
On the acting front, I was happy to see that Louis C.K. was nominated again. I'll also have my fingers crossed for both Lena Dunham (Girls) and Bill Hader (SNL).
Check out the full list and video of the announcements below. Read more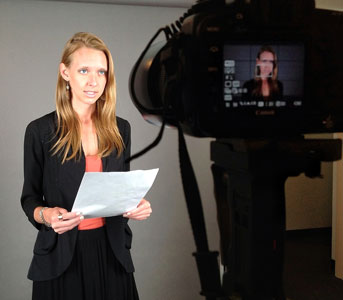 These days every actor thinks he can put himself on tape for an audition and upload it online. It's simple, right?  Heck, I can use my iPhone and I'm off to the races. 
I was one of those people for a number of years. I would coordinate at home and turn my living room into a mini-soundstage, making sure to orchestrate the filming of my audition to capture the best natural sunlight at the best possible time. 
I could belabor the point but to basically cut to the chase, I figure maybe 20% of the auditions I was submitting looked good.  I'm not a DP and I'm certainly not a sound guy too.  The other 80% of my taped auditions looked like shit.  I was basically in denial of all of this until I checked out Argentum's Casting Suite, which was recently launched at the successful photo lab's Hollywood location.  They filmed an audition I submitted for my New Orleans agent on a Canon 7D and when I saw how incredible the HD quality was with the professional set-up and how my performance looked, I wanted to punch myself in the face for the disservice I had been doing to my work and career.   Read more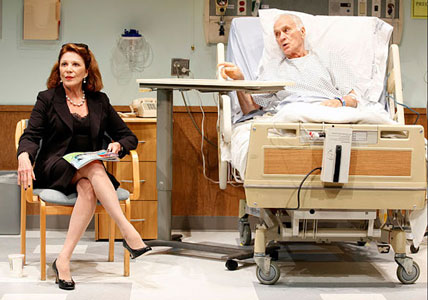 Tony-award winning actor Dick Latessa is currently starring opposite Linda Lavin on Broadway in Nicky Silver's The Lyons where he plays the family's dying patriarch.
In an interview with TDF, Latessa spoke about the part, which he previously played at The Vineyard last fall.  He said, "I'm enjoying this incarnation much better.  The audience reaction is better, too.  It's funnier.  The guy is supposedly dying, but what's more boring than watching somebody die?  You want to watch him not go silently into the night.  I'm using all my faculties and all my strength for my last gasp, and I think that's right for this character.  He dies on the run." Read more
Podcast: Play in new window | Download (Duration: 17:17 — 11.9MB)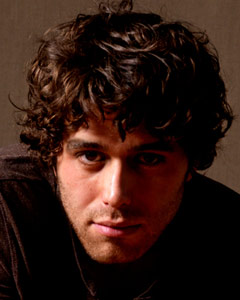 With incredible reviews at both The Stratford Shakespeare Festival and the La Jolla Playhouse, Jesus Christ Superstar is back on Broadway!
Last November, I saw the show at the La Jolla Playhouse and it was spectacular. Two-time Tony Award®-winning director Des McAnuff (Jersey Boys, The Who's Tommy) brings a fresh, new take on the classic Andrew Lloyd Webber and Tim Rice musical. 
From the minute the lights go down, the show is non-stop; the set and lighting is eye-popping, the actors have  phenomenal voices and the the whole experience is an absolute treat. If you're anywhere near New York, you gotta go see it.
Josh Young makes his Broadway debut as "Judas Iscariot" and he told me he was both nervous and excited. From what I saw, he doesn't have anything to worry about because he's great. Besides his stand-out voice, he also manages to make Judas, one of the most reviled characters ever to appear on stage, sympathetic – which is no easy feat.
Josh and I talk about the research he did for 'Judas', keeping his voice in Broadway shape, a really bad audition for Spider-Man: Turn Off The Dark and how he prepares for auditions.
For tickets to Jesus Christ Superstar, click here
Check out Josh's website and follow him on Twitter! Read more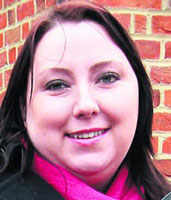 Studies say that 75 percent of lottery winners eventually end up broke or right back where they started. If that fate befalls Charmaine Watson, at least she won't have blown all of her winnings on useless luxuries — the British citizen has invested £20,000 (approximately $31,000) in Stand Tall, a play that takes an anti-bullying stand.
"I have always been one to go to every show I can and I'm really hoping that this will change some of the lives in the audience. If one child watches it and feels able to tell their parents or teachers about bullying, this will be the best lottery money I could ever have spent," Watson told daily newspaper The Guardian. "I spoke to my bank manager about investing in Stand Tall and he explained the risks, but I decided to take it into my own hands."
In 2005, Watson won £2.3 million (around $3.6 million) after he grandfather purchased her the winning ticket. Not so lucky prior to that, she had been the victim of bullying during her formative years and now wants to help young children who hear insults and taunts every day.  Read more