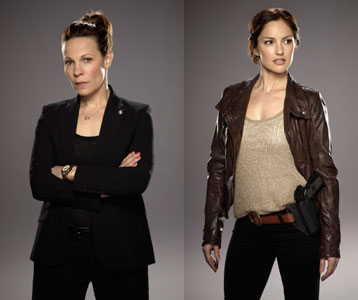 The new FOX show, Almost Human, was a hit right out of the gate. Thanks to Executive Producer J.J. Abrams and the chemistry between stars Karl Urban and Michael Ealy, the show is easily one of the best shows of the new fall season.
Lili Taylor and Minka Kelly, who also star on the show, recently had a conference call to chat about their characters, how they got their roles and working with all of the futuristic technology.
Almost Human airs on Mondays at 8/7c on FOX Read more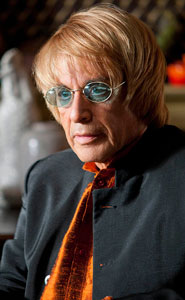 It's no secret that Al Pacino's best work in recent years has been on television.  While his recent films have been awful to mildly disappointing, he has won Emmys for his roles in Angels in America and You Don't Know Jack.  In his latest TV movie, Pacino takes on another controversial figure, Phil Spector, the famed music producer known for his "Wall of Sound" technique who was later convicted of murder.  Written and directed by Pacino's past collaborator David Mamet, Phil Spector features Pacino in perhaps the perfect role for the loud, aggressive latter-day Pacino.   He spoke to The New York Post about the role and what interested him about it.
During his murder trial, there was more talk about Spector's ridiculous hairpieces that he wore in court than the actual trial itself.  Pacino says that acting as Spector was so much based on the feeling he got while wearing the assortment of wigs.  He says, "You put one of those things on, you don't have to play anything. Let the wig act for you.  Every day was a good wig day for me." Read more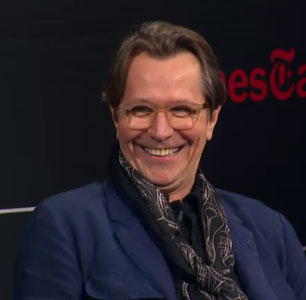 If you have a spare 1 hour and 15 minutes, do yourself a favor and watch (or listen) to this fantastic interview the New York Times did with Gary Oldman.
It's pretty much a career retrospective and Dave Itzkoff, the interviewer, touches on all of his major roles, asking questions that we all would ask Oldman if we had the chance to speak with him. 
They go in-depth about his career and it's totally worth your time.
Here are some quotes and highlights I managed to write down as I was listening: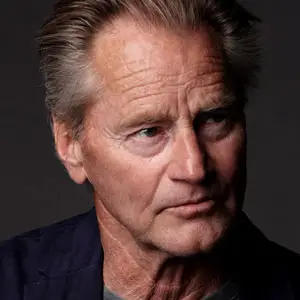 You really won't see Sam Shepard in a blockbuster movie (okay, he was in Stealth, but that's about it), so seeing Shepard's name in the credits of a film is probably a good indication that the movie is at least well-written.  That's because Shepard has always been as much of a writer as an actor and finds himself drawn to quality scripts. In a conversation with The Guardian, he talks about how he values the strength of a film script and why he primarily writes for theater these days.
Shepard admits that he chooses his roles based on how a character is written.  He explains, "I think it's based on the character. So many contemporary scripts are written by committee and they're pretty obviously written by committee. Within the first three to five pages, you can tell how many writers were on this sucker. If there's one writer, it's very distinct and usually they have a hold of something. The people I enjoy working with now are what they used to call 'auteurs': people who write their own material, then shoot it, and they're very rare. I mean, there's a handful of them." Read more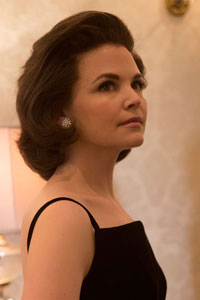 Ginnifer Goodwin took on the task of playing one of the most iconic figures in modern history, Jacqueline Kennedy. Even though she was game to undertake the role, it was one she knew she had to get right from the first day on set for the National Geographic TV movie, Killing Kennedy.
The 35-year-old actress talked to HuffPost TV about the pressure she felt going into the project.
She said, "In the beginning, immense…I admired her greatly, but I saw her for the person she was post-assassination. I felt a great relief in pressure in realizing that I wanted to play the side of her that nobody really knew. I based my version of Jackie on what she'd written about herself. I didn't have to live up to as much." Read more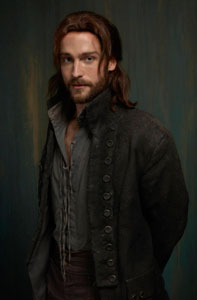 One of the biggest hits of the new season, Sleepy Hollow, returns with an all new episode tonight and I got a chance to talk to series star, Tom Mison on a recent conference call.
Mison is a big presence in British theatre and even won the Sir John Gielgud Award back in 2003. You may have also seen him opposite Rebecca Hall in the HBO miniseries, Parade's End. Mison is a great Ichabod Crane and even though a handful of episodes have aired, I can't imagine anyone else in the role.
In this interview, Mison chats about playing Ichabod Crane, his chemistry with co-star Nichole Beharie and how he's not a fan of ad-libbing.
Sleepy Hollow airs on Mondays at at 9/8 central on Fox Read more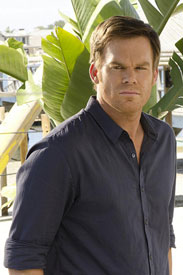 Michael C. Hall has had a prolific television career with two back-to-back series, Six Feet Under and Dexter. With the  Dexter series finale coming up on Sept. 22, Hall looks back on the two shows that have defined his career thus far.
In an interview with Indiewire at the Toronto Film Festival where he was promoting his upcoming film Kill Your Darlings, Hall discussed his decision to do the serial killer show so soon after Six Feet Under concluded.
He said, "I think I announced in interviews like this when Six Feet Under was ending, 'I will never do another television series.' I've learned to never say never."
"Yeah, I moved back to New York and was hoping to pursue opportunities on stage and hopefully in film. But I was coming to appreciate that while people loved Six Feet Under, in the industry their imaginations began and ended with David Fisher when it came to me. I was very proud of the work, but I felt somewhat bound by that. When the Dexter script came along, it fell into my lap because Bob Greenblatt had been a producer on Six Feet Under and was the new head of original programming and Michael Cuesta was directing the pilot and he'd done several Six Feet Under episodes," continued the Showtime star. Read more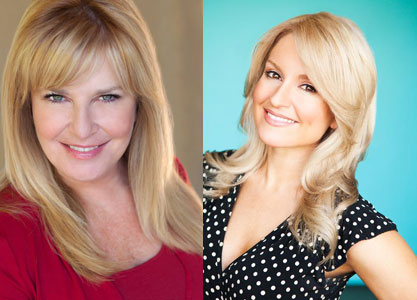 Publicist Steven Le Vine sent in this interview he helped coordinate between our friend, Amy Lyndon, and actress Mara Marini (Parks and Recreation).
He writes: "The idea was to set up an interview, in the style of Interview Magazine, where two people from different areas of the industry, interview each other. For this particular interview, the idea was to have a booking coach interview an actress and vice-versa, highlighting the art of the craft from two keenly different perspectives, and shine a light on the actual work, talent and career orientation, rather than the "celebrity" factor that usually gets highlighted."
Thanks Steven! Check it out below! Read more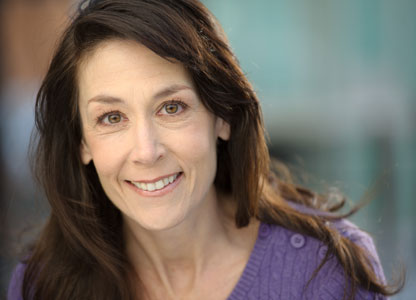 The Theater Place proudly presents Fall Classes in San Marcos, Kyle, Austin and New Braunfels
TV/Film Acting, Audition Techniques, Voice and Diction, Movement, Acting/Characterization, Improvisation, Stop Motion Animation, Speaking/Presentation Skills
Learn more about these great opportunities!
Email for age specifics on each class.
Acting: 
Students will learn all about acting as they participate in activities such as improvisation, characterization, movement, voice and diction and imagination.  Students will work on a variety of scripts and will present a final showcase.
Performance Class: 
This class is for students who are interested in performing shows.  Each semester the students will present a different production.  The class is designed for students with some experience, even if it's in the classroom setting.  Students will learn acting, dancing, singing, improvisation, voice and diction, movement and more, but in the practical setting of performing a show.  Fall Show HIGH SCHOOL MUSICAL (older students)
Younger students show TBA
TV/Film Acting and Auditioning:
Students in this class will focus on learning the styles of and auditioning for TV/Film.  Students will learn the variety of styles TV, commercial, film, voice over and industrial work.  Students will focus on mastery of each style and will leave the class with a performance disc of their on camera work.
Stop Motion Animation Film Making: 
Students will learn stop motion animation film making from start to finish.  Students will create a story, design a story board, build characters, sets and backgrounds, learn the computer program, voice their work, edit and present a final presentation at the end of the term. 
Creative Drama: 
Creative Drama is a wonderful way for kids to explore their creativity in a safe environment.  Structured creative activities are used to explore voice and diction, movement, acting, character building, motor skills, fine motor skills and imagination.
Presentation Skills/Speech
Improvement:
A great class for students to learn how to speak and present themselves better.  Not only does the class focus on diction and language and giving presentations/speeches but also the lost art of casual conversation.
FALL PERFORMANCE CLASS SHOW: HIGH SCHOOL MUSICAL!!!!
No Shared Parts/Full show!
NOW REGISTERING
Class size is limited.
$25.00 Registration fee  
ALL CLASSES BEGIN THE FIRST WEEK OF SEPTEMER
12 Week Sessions – SPACE IS LIMITED
San Marcos Classes
Acting-Sat 11:15-12:15 OR
Monday 4:00-5:00
Performance Class-Saturday 9:30-11:00
OR Monday 3:45-5:15
HIGH SCHOOL MUSICAL
Presentation Skills-Saturday 12:15-1:15
Stop Motion Animation I and II
Monday 5:30-6:30
Hip Hop-Saturday 11:15-12:15 OR
12:15-1:15
Kyle Classes
Acting-Thursday 5:15-6:15
Creative Drama-4:00-5:00
TV/Film Acting-Thursday 4:00-5:00
Stop Motion Animation 4:00-5:00
Performance Class Tuesday 4:00-5:30
HIGH SCHOOL MUSICAL
Austin Classes
Fri 4:00-5:45 OR Mon 4:00-5:30 Performance Class
HIGH SCHOOL MUSICAL
Presentation Skills-Wednesday 5:00-6:00
*More classes coming soon
ADULT VOICE AND DICTION/MOVEMENT INTEGRATION – Wed. 7:00-10:00
Workshop Series: 
Every other Saturday San Marcos or Austin 11:30-2 $35.00 each
Week One: TV/Film Acting
Week Two:  Audition Techniques
Week Three:  Voice and Diction
Week Four:  Movement
Week Five:  Acting/Characterization
Week Six:  Improvisation
Week Seven:  Presentation Skills
Week Eight:  Stop Motion Animation
Cost:
Performance Class is $65.00 per month
Once class per week, 1.45 hours
$20.00 costume fee
Stop Motion Animation $60.00 per month
Once a week, 1 hour
Presentation Skills $55.00 per month
Once a week, 1 hour
TV/Film, Creative Drama, Acting
Once a week, 1 hour $55.00 per month
PAY IN FULL AND RECEIVE A 10% DISCOUNT
CHRISTMAS BREAK and SPRING BREAK CAMP INFO COMING SOON
For more information contact
Tracy Goodwin,
The Theater Place
646 350 9148
The Theater Place is run by Tracy Goodwin, internationally Known children's theater director Who has permanently relocated the business of professional youth actor training from NYC to central Texas.  After years of teaching in the area every August she is now offering classes and performance opportunities for children and teens of all ages.
PRIVATE LESSONS AVAILABLE in ACTING and VOICE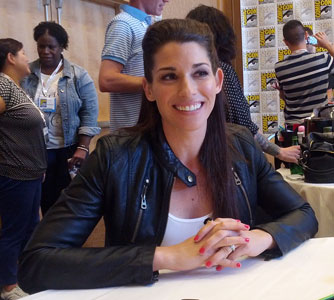 Comic-Con: Dorian Brown plays Elijah Wood's uptight sister, Kristen, on the FX comedy, Wilfred.
Wait, did I say uptight? Not so much this season, thanks to new showrunners, Eli Jorne and Reed Agnew. Kristen said in a roundtable interview at Comic-Con that she's happy that her character "lightened up" this year. "I did feel like a Debbie Downer on everything. But this was fun for me."
Her character has a sense of humor this year and she is loving playing that new aspect of Kristen.
In the interview, she also chats about what it's like to have new showrunners, her theories on Wilfred and what it's like not knowing what will happen with her character.
Wilfred airs on Thursdays at 10 on FX Read more