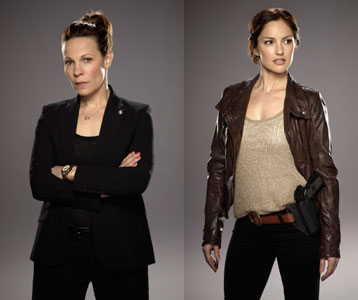 The new FOX show, Almost Human, was a hit right out of the gate. Thanks to Executive Producer J.J. Abrams and the chemistry between stars Karl Urban and Michael Ealy, the show is easily one of the best shows of the new fall season.
Lili Taylor and Minka Kelly, who also star on the show, recently had a conference call to chat about their characters, how they got their roles and working with all of the futuristic technology.
Almost Human airs on Mondays at 8/7c on FOX Read more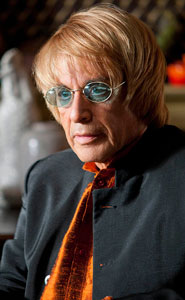 It's no secret that Al Pacino's best work in recent years has been on television.  While his recent films have been awful to mildly disappointing, he has won Emmys for his roles in Angels in America and You Don't Know Jack.  In his latest TV movie, Pacino takes on another controversial figure, Phil Spector, the famed music producer known for his "Wall of Sound" technique who was later convicted of murder.  Written and directed by Pacino's past collaborator David Mamet, Phil Spector features Pacino in perhaps the perfect role for the loud, aggressive latter-day Pacino.   He spoke to The New York Post about the role and what interested him about it.
During his murder trial, there was more talk about Spector's ridiculous hairpieces that he wore in court than the actual trial itself.  Pacino says that acting as Spector was so much based on the feeling he got while wearing the assortment of wigs.  He says, "You put one of those things on, you don't have to play anything. Let the wig act for you.  Every day was a good wig day for me." Read more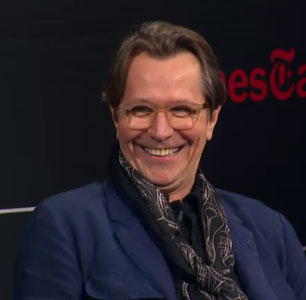 If you have a spare 1 hour and 15 minutes, do yourself a favor and watch (or listen) to this fantastic interview the New York Times did with Gary Oldman.
It's pretty much a career retrospective and Dave Itzkoff, the interviewer, touches on all of his major roles, asking questions that we all would ask Oldman if we had the chance to speak with him. 
They go in-depth about his career and it's totally worth your time.
Here are some quotes and highlights I managed to write down as I was listening: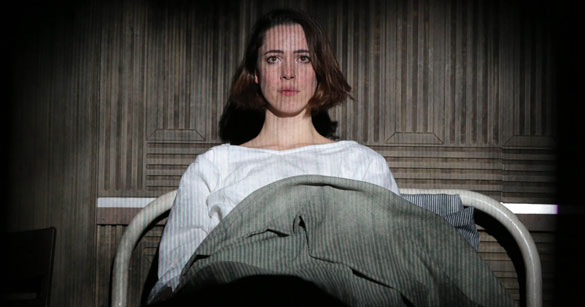 Rebecca Hall might be making her Broadway debut in Machinal, but the Iron Man 3 star has plenty of acting credits in her native England. However, Hall makes it clear in an interview with Broadway.com that she would have done this play anywhere. In Machinal she portrays a housewife who is paralyzed by depression regarding her lot in life. Though the play was written by Sophie Treadwell over eighty years ago, Hall speaks about the modern complexity of the role and how she "comes down" from her intense performance. Read more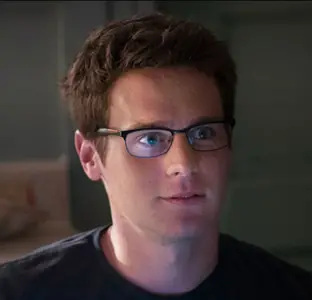 Jonathan Groff has gone from Broadway fame in Spring Awakening to TV fame with FOX's hit Glee. He's now on HBO for their new show, Looking, that's being called the gay version of Girls or Sex and the City.
In a new interview with Metro, the 28-year-old talked about being out as a gay man in Hollywood and how he's translating that to the small screen with his character, Patrick.
Groff said, "Patrick and I are the same age and I am definitely pulling from elements that have happened in my life. But I am not one of those actors who remembers my dog dying when I need to play sad. With Patrick, some is coming from memory but a lot from my subconscious and imagination." Read more
Podcast: Play in new window | Download (Duration: 22:01 — 17.7MB)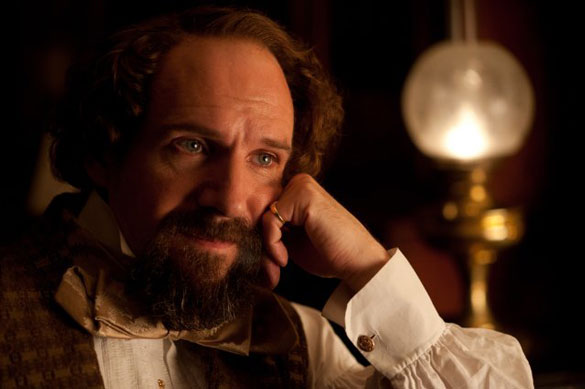 Ralph Fiennes is no stranger to directing after tackling Coriolanus in 2011. He knew with his second project that he wanted to take a little more time and not rush through the process as much. The Invisible Woman shows the care and detail the 50-year-old actor put into the film. He talked recently with Daily Actor in a roundtable discussion about the process of making the film and what fascinated him most about portraying Charles Dickens. Read more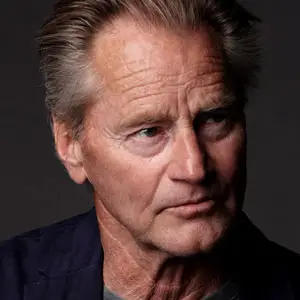 You really won't see Sam Shepard in a blockbuster movie (okay, he was in Stealth, but that's about it), so seeing Shepard's name in the credits of a film is probably a good indication that the movie is at least well-written.  That's because Shepard has always been as much of a writer as an actor and finds himself drawn to quality scripts. In a conversation with The Guardian, he talks about how he values the strength of a film script and why he primarily writes for theater these days.
Shepard admits that he chooses his roles based on how a character is written.  He explains, "I think it's based on the character. So many contemporary scripts are written by committee and they're pretty obviously written by committee. Within the first three to five pages, you can tell how many writers were on this sucker. If there's one writer, it's very distinct and usually they have a hold of something. The people I enjoy working with now are what they used to call 'auteurs': people who write their own material, then shoot it, and they're very rare. I mean, there's a handful of them." Read more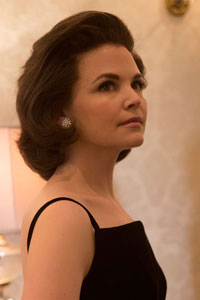 Ginnifer Goodwin took on the task of playing one of the most iconic figures in modern history, Jacqueline Kennedy. Even though she was game to undertake the role, it was one she knew she had to get right from the first day on set for the National Geographic TV movie, Killing Kennedy.
The 35-year-old actress talked to HuffPost TV about the pressure she felt going into the project.
She said, "In the beginning, immense…I admired her greatly, but I saw her for the person she was post-assassination. I felt a great relief in pressure in realizing that I wanted to play the side of her that nobody really knew. I based my version of Jackie on what she'd written about herself. I didn't have to live up to as much." Read more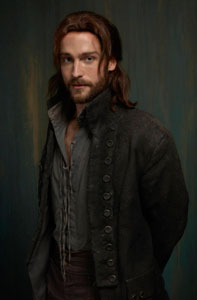 One of the biggest hits of the new season, Sleepy Hollow, returns with an all new episode tonight and I got a chance to talk to series star, Tom Mison on a recent conference call.
Mison is a big presence in British theatre and even won the Sir John Gielgud Award back in 2003. You may have also seen him opposite Rebecca Hall in the HBO miniseries, Parade's End. Mison is a great Ichabod Crane and even though a handful of episodes have aired, I can't imagine anyone else in the role.
In this interview, Mison chats about playing Ichabod Crane, his chemistry with co-star Nichole Beharie and how he's not a fan of ad-libbing.
Sleepy Hollow airs on Mondays at at 9/8 central on Fox Read more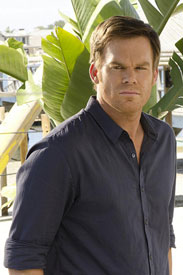 Michael C. Hall has had a prolific television career with two back-to-back series, Six Feet Under and Dexter. With the  Dexter series finale coming up on Sept. 22, Hall looks back on the two shows that have defined his career thus far.
In an interview with Indiewire at the Toronto Film Festival where he was promoting his upcoming film Kill Your Darlings, Hall discussed his decision to do the serial killer show so soon after Six Feet Under concluded.
He said, "I think I announced in interviews like this when Six Feet Under was ending, 'I will never do another television series.' I've learned to never say never."
"Yeah, I moved back to New York and was hoping to pursue opportunities on stage and hopefully in film. But I was coming to appreciate that while people loved Six Feet Under, in the industry their imaginations began and ended with David Fisher when it came to me. I was very proud of the work, but I felt somewhat bound by that. When the Dexter script came along, it fell into my lap because Bob Greenblatt had been a producer on Six Feet Under and was the new head of original programming and Michael Cuesta was directing the pilot and he'd done several Six Feet Under episodes," continued the Showtime star. Read more