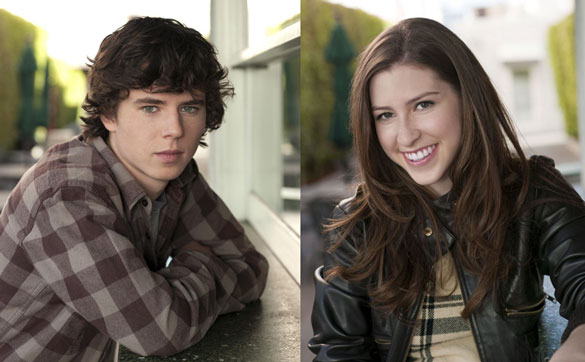 The Middle, ABC's family comedy that stars Patricia Heaton, Neil Flynn, Charlie McDermott, Eden Sher and Atticus Shaffer, has just hit a huge milestone: Syndication!
The Hallmark Channel has added the show to its prime-time lineup and to promote the news, McDermott (who plays Axl Heck) and Sher (Sue Heck), participated in a conference call to talk all things The Middle.
I, for one, am happy about the news. I was on one of the early episodes… which means residuals for yours truly!
In the call, they chat about the show, their auditions, the first time they met and tons more. Check it out below and be sure to catch an episode. It's a really fun show!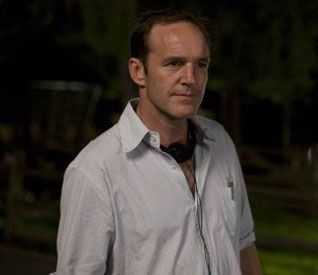 Clark Gregg took time out from his schedule of appearing in all of the Marvel Cinematic Universe movies to film Trust Me, a movie he wrote, directed, and starred in about Howard, a luckless Hollywood agent for child actors who seems to finally have hit his stroke of luck with a young actress.  Though the Marvel films have made Gregg a fan favorite, Gregg took some time during the Tribeca Film Festival to speak with The Huffington Post about how his personal experiences with being rejected from roles helped him create Trust Me.
Gregg points out that despite not being much like Howard, he felt connected to the character — and knew no one else would think of him to play that type of role.  He explains, "I've met people like this. When I read it back, one of the things I thought was, 'God, this is now something I feel tremendously connected to, this character.' I wasn't going to play him, but I thought, 'No one is ever going to write anything like this for me.' I also felt that anyone who is in Hollywood long enough, you go through some period of kind of feeling like that untouchable loser who can't get a break."  Read more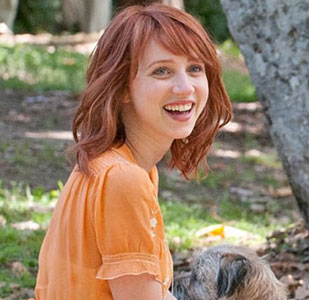 When you do it all, it's hard to find balance.  Just ask Zoe Kazan, who wrote and starred in the recent indie Ruby Sparks.
"It's sort of the central struggle.  I'm not great at doing that balance," she told The Wall Street Journal.  "In a really practical way, it's hard to keep grounded in the rest of your life, when you're asked to travel for work physically, mentally.  And then it's like, 'Oh, my taxes!'  Or, 'I have to see friends!'  Or, 'Oh, don't I have an absentee ballot to send in?"
Ruby Sparks, out this week on DVD, was Kazan's first foray into both writing and acting in a film.  "Acting dictates the schedule of my life," the 29-year-old said.  "I have to give acting more weight when I think about my life because it's the thing that organizes it. It's how I make my living.  I have wanted to be an actor for a long period of time.  I wrote because, if I didn't, I thought I would go crazy." Read more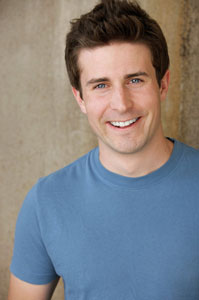 I recently had the chance to see Nerve, an independent film about a character with social anxiety starring Tyler Langdon.  I had never seen Langdon act before, but I was really impressed by his performance in the movie as Josh Biggs.  I was happy to hear that after starring in Nerve and receiving a Hollywood Discovery Award at the Hollywood Film Festival, Langdon is set to appear in the upcoming New Line Cinema comedy The Incredible Burt Wonderstone as the teenage version of star Steve Carell's character. 
This is by far the most visible role for Langdon, and I reached out to see what he could say about how he transitioned from a lead role in an independent film to a supporting role in a big-budget Hollywood movie.  In particular, he elaborates on how he managed to make that leap from indie film festivals to multiplexes.
You've obviously been a working actor for quite some time, but one of your most high profile roles to date is the role of Josh Biggs in Nerve.  How did you get that part?
I originally heard about the role through LA Casting, believe it or not. From what the director, J.R. Sawyers, tells me, I was one of only a few people in the original audition for Josh who played it exactly as he had imagined. He brought me back in for a callback a week or so later and then offered me the part shortly after that. Read more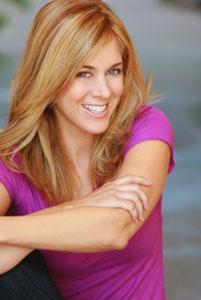 Written by Annie Wood
Auditions. We just don't know.
That's one of the most frustrating bits about this biz of ours, isn't it? We get an audition – yay! But when we are asked, "How did it go?" – we rarely know. Well, we think we know. We say, "it was awesome!" Then, when we don't hear back, we say, "It sucked!"  But then we get a callback. In those cases we may end up confused. Confused but happy. The thing is, we just don't know.
If you didn't get that callback why didn't you? You were prepared. You look the part. They laughed in the room and they seemed to like you just fine. You leave the audition so confident that you are certain that your agent will call you before you pull your car into your driveway.
But your agent doesn't call.
You never hear about that particular role again.
What went wrong? Read more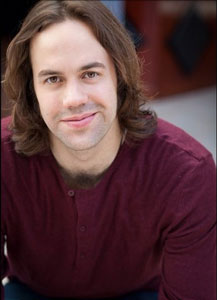 There's a tale as old as time that's currently traveling around the country and its star, Darick Pead, is loving every minute of it. 
Pead stars as the Beast in Disney's Beauty and The Beast and even though he's got to deal with the sweat-factor of the costume, the Utah native knows how lucky he is. He moved to New York and within a month, he booked the part of the Beast. "I got lucky and… yeah. It's crazy," he told me.
In the interview, I talked to him about the costume, why he made the leap to New York, his audition for the show and touring the country. 
Follow Darick on Twitter: @d_piddy
Disney's Beauty And The Beast is currently playing in San Diego. For tickets, click here. Next up is Costa Mesa, Modesto and Albuquerque. For tickets and more tour information, click here. Read more
Podcast: Play in new window | Download (Duration: 19:16 — 13.3MB)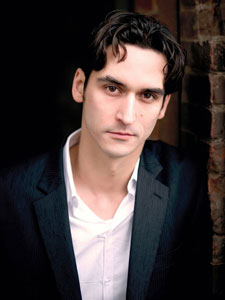 Sean MacLaughlin is traveling the country for the next year with his wife, baby and two dogs. When the "Von Trapp Family Singers" (as he called themselves) eventually stop at a city near you, that's probably because he's about to get on stage to play 'Peron' in the touring production of Evita.
Sean was last seen on Broadway as 'Raoul' in The Phantom of the Opera and he's from my neck of the woods – the Baltimore/DC/Virginia area. I love talking to people from my area and finding out how they got to where they are. Sean played it smart in his early career: before he packed everything up and moved to New York, he went to College at Virginia Tech and got a degree in communications. Then he moved to DC and did a bunch of theatre there because as he told me that he "was a firm believer in not moving to New York without getting experience."
But, before he tried his luck in New York something great happened before that. I'll let him tell the story in the interview below but basically, the success he's having now all comes down to a combination of planning, preparation and luck. We also talk about his audition for Evita and auditioning in general, touring and more!
Evita is currently playing in San Diego. For tickets, click here. Upcoming tour dates include San Jose, Las Vegas and Tempe, AZ. For more tour dates and ticket information, click here.
For the full interview, click the audio link above or download it from iTunes  Read more
Podcast: Play in new window | Download (Duration: 24:24 — 16.8MB)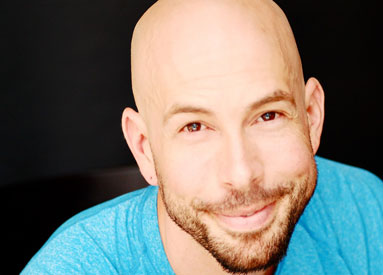 Priscilla, Queen of the Desert is touring the country and one of the stars of the show, Wade McCollum, told me that's he's "having a blast."
The "rhythm"of touring did take a while to get used to but Wade, who plays Tick/Mitzi in the show, has definitely adapted to life on the road. The audiences have also helped. "They're always so crazy enthusiastic," he said. Part of that is, I'm sure, the musical numbers and the outrageous costumes. He told me that some of his costume changes are as quick as 30 seconds. As someone who can spend that amount of time putting on his pants, I'm in awe.
In the interview, Wade and I talk about the touring life, being a New York actor and, in my favorite part of the conversation, auditions. At one point, he said that "a healthy amount of so what" is needed when you audition and I couldn't agree more. It's really wonderful advice and I have no doubt you'll agree!
Check out Wade's website at www.wadesong.com and on season 2 of the Broadway themed webseries, Submissions Only (www.submissionsonly.com).
Priscilla, Queen of the Desert is currently playing in San Diego. Click here for tickets.
Next up: Costa Mesa, San Jose and Sacramento. Check out the tour site for more details.
For the full interview, click the audio link above or download it from iTunes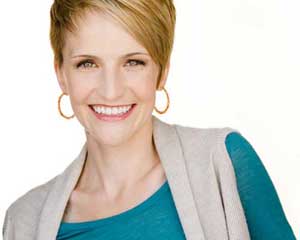 Written by Dallas Travers, CEC
I bet that when you decided to become an actor, it wasn't because you thought you could add more of the same old thing to the acting world. It was because you wanted to share your unique gifts and viewpoints with an audience just waiting for you to shine, right?
No one looks exactly the same. If we did, the world would be a pretty creepy place.
The great thing about you is that YOU are unique. You have special talents that only you can bring to the table that have nothing to do with the color of your hair or the size of your favorite pair of jeans. The trick is allowing your outer self to embrace your inner self along with all the distinct and remarkable things you have to offer.
Think of it as discovering your Inner Super Star.
Not sure how to uncover yours? Try this fun + simple exercise. Read more
Miles Teller is the first one to admit that he's not sure how he landed the much-coveted role in the indie The Spectacular Now.  The actor, who stars alongside Brie Larson and Shailene Woodley, recalls completely bombing his first audition.
"It was just not good.  It was right after Footloose got done, like the day after it wrapped," Teller recounted to Interview.  "I tried to play a character, as opposed to make it more mine.  It wasn't very good, it wasn't honest, and I was acting.  I asked for a second one, and the second one went a little better but they were still like, 'We've moved on with somebody else.'
"There were a lot of other actors attached to this before I was.  And then James [Ponsoldt, the director] got involved, and I never had to audition, we just met for beers and by the end of that, he was like, 'You're my guy and I'm gonna try and convince everybody else, hopefully we have this done in about a week.'  That's how I came on board.  Maybe it's good I didn't have to audition for James, because I probably would have sucked." Read more