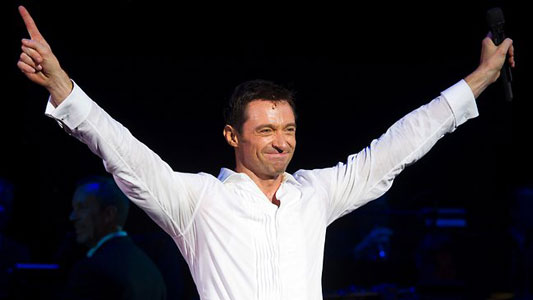 Tony Award winner, Academy Award® nominated and Golden Globe-winning actor Hugh Jackman is returning to host The 68TH Annual Tony Awards!
The show will be at Radio City Music Hall and airs on Sunday, June 8 (8:00-11:00 PM, live ET/delayed PT) on CBS. Read more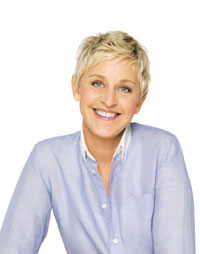 Ellen DeGeneres will host the Oscars® for a second time, producers Craig Zadan and Neil Meron announced today.
She hosted the 79th Academy Awards in 2007, and for that she received a Primetime Emmy® nomination for "Outstanding Individual Performance in a Variety or Music Program."
"I am so excited to be hosting the Oscars for the second time. You know what they say – the third time's the charm," said DeGeneres.
I like DeGeneres and from what I remember, she was really good that year. It seems like a safe bet from the Academy to pick her but honestly, you can't go wrong. She's hilarious and I"ll bet she'll kill her monologue.
The Academy Awards® will be broadcast live on Oscar Sunday, March 2, 2014, on the ABC Television Network. Read more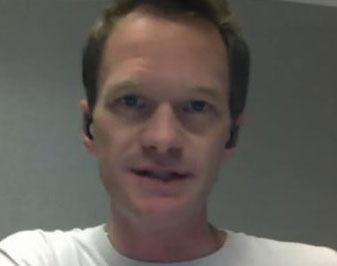 The hardest working man in show business, Neil Patrick Harris, talked with Gold Derby recently about his newest gig, hosting the Emmy Awards. They talk about what he plans to do on the show and how he views his hosting duties differently than he does for the Tony Awards. 
They also get into How I Met Your Mother, how he tries to make his character Barney a loveable a-hole and more about the Tonys.
Check it out below! Read more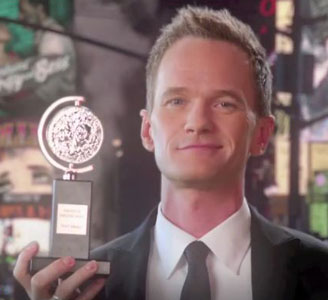 While the Oscars can't seem to find someone who wants to host more than once (except for Billy Crystal, who probably clears his calendar every year just in case), the Tonys will be going with a regular: Neil Patrick Harris.
The 2013 ceremony will be Harris' fourth time hosting in five years (Sean Hayes hosted in 2010).  He's gotten great reviews each time out, so why not?  According to the New York Daily News, which broke the news yesterday (everyone else confirmed it today), Harris has "quietly" been going to all the nominated shows over the past few days.  Therefore we can probably expect the usual song and dance greatness Harris can bring to the stage riffing on the nominees and nominated shows. Read more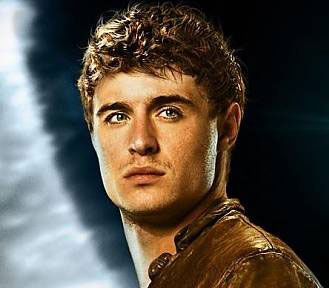 Even for a son of a Hollywood legend like Jeremy Irons, actor Max Irons can assure that auditions don't always go smoothly.  When he tried out for The Host, the audition went so poorly he was sure he wouldn't get the role.
"It's often the ones that you really care about," he said in an interview with Moviefone.  "I just kept forgetting my lines, lines I'd known for weeks and weeks.  But then it really started to work and there was a real…I don't want to say chemistry, but it felt easy working with Saoirse [Ronan, his costar], and it felt very natural.  I came out with a really good feeling despite butchering the first 10 minutes of the audition."
Irons was excited to get the role since he's a little wary about the availability of quality projects for actors his age.  "I think Hollywood's a dangerous place for guys our age at the moment," the 27-year-old said.  "I think we're very disposable and a lot of parts are quite similar.  Once you get to a certain age, the parts start to widen, which is sort of a nice prospect." Read more
How to get your own personal domain and hosting account
I recommend using BlueHost when you purchase your domain and also for website hosting. I use them for my own personal domains (LanceCarter.net among others). They're inexpensive and have great customer service.

Feel free to look for other hosting options but I've tried out a bunch over the years and these guys are the best. If you do decide to use another company, let me know before you sign with them. If they stink, I'd just want to let you know.
Let's get started!
1. Go to Bluehost and you'll see the screen below. Click onto the 'Sign Up Now Button'.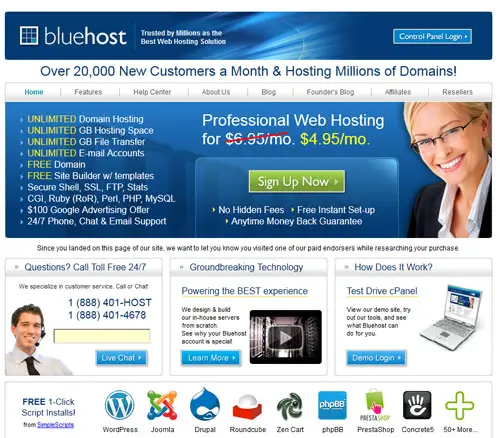 2. Next up, you get to choose your domain name. Hopefully, you'll be able to get your own .com name but if not you could always use .net (like I had to do). Additionally, you'll be shown some alternatives names once you hit 'Next.'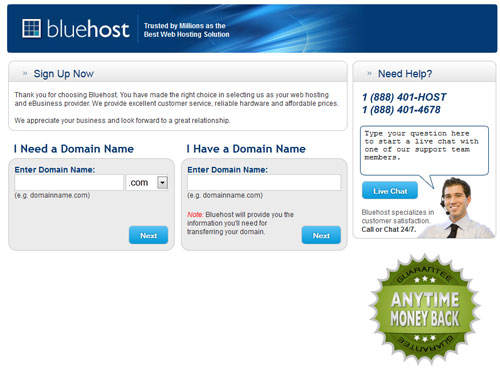 3. Once you choose your domain name, you'll be asked to enter all of the information needed to finalize your purchase.
If you look at the picture below, you'll see a couple of Red X's. The options next to the X's are automatically checked. I don't recommend them so just make sure you un-check them before you hit the 'Next' button.
There are several pricing options to choose from; a 12-month option, a 24-month and a 36-month. The 36-month is always the cheapest but since they charge you once – meaning, whatever option you choose, you'll pay for the full year(s) up front. I always choose the 12-month plan. You don't need the Pro-option.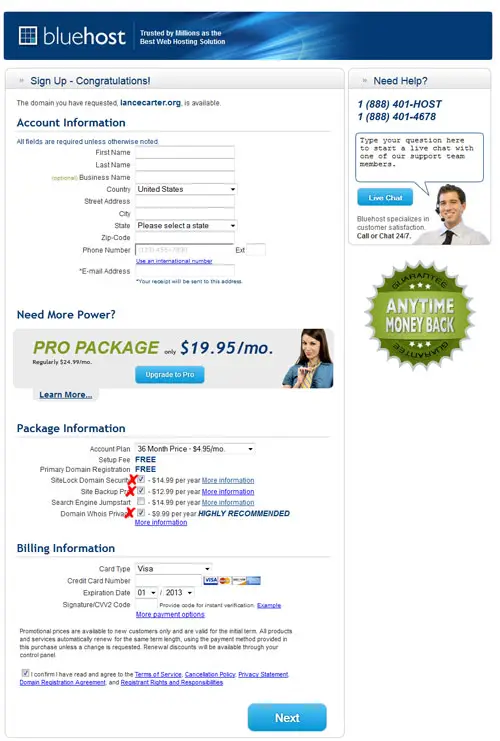 4. Next, you'll be asked to create a username and password.
Pick whatever username you'd like. Since I'll be installing the site onto your new domain, I suggest using a temporary password that you can initially use and send to me. Once everything is up and running, you can change it back or keep it the same.
Once that's done, send me your new username and password and you'll be on your way to your new website!
If you have any questions, ask away!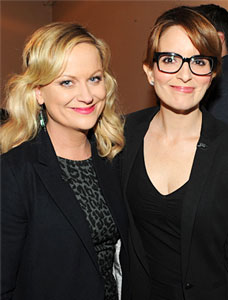 If you like awesome news, then you will most definitely like this. 
NBC announced that Tina Fey and Amy Poehler will host the 2013 Golden Globe Awards this coming January.
I enjoyed Ricky Gervais when he hosted the past 2 years but I think hiring Fey and Poehler is a genius move.
NBC's president of alternative programming, Paul Telegdy said that, "Tina and Amy have a proven chemistry and comedic timing from their many years together on SNL to their successful co-starring roles in Baby Mama."
Can't wait to watch them back together!
Jack Black is never one to hide how he truly feels.  Just ask him what he thinks of the announcement that Seth MacFarlane will be hosting the Oscars next year.
"Where did I see him?  I saw him on Saturday Night Live," he told Vulture.  "I thought he was serviceable.  It might get tiring if he keeps on doing the voices from Family Guy.  He might give that a rest.  But I think he has legit comedy chops.  The way you asked that question seems to suggest you are not a fan of his.
"I should be against him.  I should say he is going to fuck it up because he made fun of me one time on his show, and it made me really mad."
Black couldn't remember which show, "but it was basically pigeonholing who I am as saying that I am just a guy that relies on being really loud.  Yeah, fuck him."
Guessing that MacFarlane won't be asking Black to co-host with him.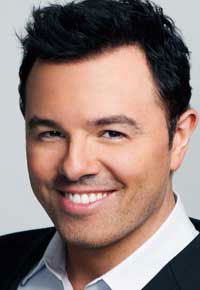 It was just announced that Seth MacFarlane will host the 85th Academy Awards®.
Huh.
He's defintiely an interesting choice. I don't watch Family Guy but the interview he did recently on Howard Stern and his hosting gig on Saturday Night Live a couple weeks ago have turned me around on him. I think he might be really good.
But, I pray to the Hollywood Gods that I don't see one second of Family Guy footage.
This will be MacFarlane's first appearance on Oscar's stage. The show will be broadcast live on Sunday, February 24, on ABC.
"It's truly an overwhelming privilege to be asked to host the Oscars," said MacFarlane. "My thoughts upon hearing the news were, one, I will do my utmost to live up to the high standards set forth by my predecessors; and two, I hope they don't find out I hosted the Charlie Sheen Roast." Read more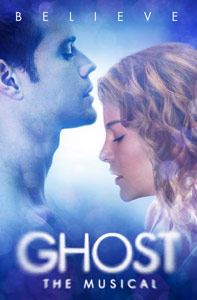 The producers of Ghost The Musical announced today that the show will play its final performance on Broadway on Saturday, August 18th at 8pm after 39 previews and 136 regular performances. 
The show opened on April 23, 2012 at Broadway's Lunt-Fontanne Theatre (205 West 46th Street), having begun previews on March 15th. 
Ghost The Musical stars Richard Fleeshman and Caissie Levy, reprising their starring roles as Sam and Molly, which they originated in London's hit West End production, Da'Vine Joy Randolph as Oda Mae Brown and Bryce Pinkham as Carl Bruner. 
The good news is that the U.S. national touring production will launch in the fall of 2013.  Additional details to be announced soon.