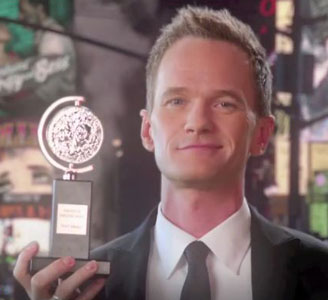 While the Oscars can't seem to find someone who wants to host more than once (except for Billy Crystal, who probably clears his calendar every year just in case), the Tonys will be going with a regular: Neil Patrick Harris.
The 2013 ceremony will be Harris' fourth time hosting in five years (Sean Hayes hosted in 2010).  He's gotten great reviews each time out, so why not?  According to the New York Daily News, which broke the news yesterday (everyone else confirmed it today), Harris has "quietly" been going to all the nominated shows over the past few days.  Therefore we can probably expect the usual song and dance greatness Harris can bring to the stage riffing on the nominees and nominated shows. Read more
Inside the Actors Studio, hosted by James Lipton, will celebrate reaching 250 episodes with a special 2-hour show on Wednesday, May 29th at 7p.m.

Lipton sits down for brand new interviews with former guests including Actors Studio alumnus Bradley Cooper, Robert DeNiro, Jennifer Lopez, Christopher Walken, Barbara Walters, Dave Chappelle, Jay Leno, Conan O'Brien, Ellen Burstyn and Spike Lee. Read more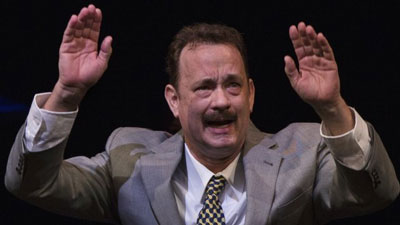 It seems like most times a big name actor decides to give Broadway a shot he or she can expect to receive a Tony nomination in return for boosting the box office. Okay, maybe that's not fair in the case of Tom Hanks, who has received nearly across-the-board praise for his role in his Broadway debut Lucky Guy and thus, with little surprise, a Tony nomination.
In speaking with CBS New York after learning of his nomination, Hanks confesses that the demands of Broadway acting is something completely new to him. He points out, "I've never done the rigors of this. This is sort of like, I feel like I've played good American Legion baseball, and now, suddenly, I'm playing left field for the Yankees." Read more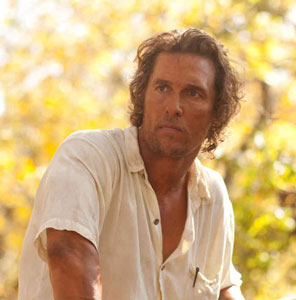 Although Matthew McConaughey recently claimed that his recent decision to pursue better quality roles in acclaimed movies wasn't a conscious decision, he admits to Yahoo! Movies that he did make the decision to improve his acting by taking a close look at as many negative reviews about himself that he's received for such critically panned movies as Ghosts of Girlfriends Past and Failure to Launch.
He reveals, "A few years ago, I did a really interesting kind of experiment.  My assistants gathered every negative review I've ever had and it was a good, thick pile. I sat down and said, 'We're gonna read every one of these.' There was some really good constructive criticism. I'm like, 'That's what I would've said about that performance. You're right.'" Read more

When it comes to the Oscar and Emmy acting awards, decisions are pretty cut and dry on the eligibility requirements.  When it comes to Tony Awards, the rigorous schedule of Broadway sometimes disqualifies certain performers from categories.  Case in point: administrators of the awards have ruled that the four girls, ages 9 and 10, who rotate the role of Matilda on Broadway in the popular adaptation of Roald Dahl's children's novel are not eligible for the Tony Award for Best Performance by an Actress in a Musical category.  Tony nominees will be announced Tuesday, April 30.
The actresses were ruled ineligible because each one portrays Matilda twice a week and administrators decided that added up to too few performances each when compared to actors who perform their roles eight times a week themselves. However, the four young actresses – Sophia Gennusa, Oona Laurence, Bailey Ryon and Milly Shapiro — will not go home empty-handed because they will be awarded non-competitive Tony Honors for Excellence in the Theatre for their starring roles.  All the girls made their Broadway debuts in the musical. Read more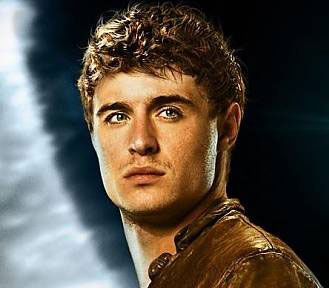 Even for a son of a Hollywood legend like Jeremy Irons, actor Max Irons can assure that auditions don't always go smoothly.  When he tried out for The Host, the audition went so poorly he was sure he wouldn't get the role.
"It's often the ones that you really care about," he said in an interview with Moviefone.  "I just kept forgetting my lines, lines I'd known for weeks and weeks.  But then it really started to work and there was a real…I don't want to say chemistry, but it felt easy working with Saoirse [Ronan, his costar], and it felt very natural.  I came out with a really good feeling despite butchering the first 10 minutes of the audition."
Irons was excited to get the role since he's a little wary about the availability of quality projects for actors his age.  "I think Hollywood's a dangerous place for guys our age at the moment," the 27-year-old said.  "I think we're very disposable and a lot of parts are quite similar.  Once you get to a certain age, the parts start to widen, which is sort of a nice prospect." Read more
The current production of Annie on Broadway made a surprise announcement late last month that will surely lead to sellout audiences –  Glee star Jane Lynch will star as Miss Hannigan in an eight-week run from Thursday, May 16 through Sunday, July 14.  In an appearance on Gwissues, Lynch spoke about her brief flirtation with Broadway several years ago and being terrified about making her Broadway debut.
Lynch actually pointed out an interesting history between her and the actress she will be replacing, Katie Finneran.  She explains, "You know, I did Nora Ephron's Love, Loss and What I Wore a couple years ago and that was a reading where you're sitting on your butt the whole time, you know, reading from a script. I'm playing Miss Hannigan in Annie, taking over for Katie Finneran. Huge shoes to fill. She's an amazing, amazing actress. And ironically I took over for her on Love, Loss and What I Wore, too. So, I'm kind of following Katie Finneran around on Broadway." Read more
How to get your own personal domain and hosting account
I recommend using BlueHost when you purchase your domain and also for website hosting. I use them for my own personal domains (LanceCarter.net among others). They're inexpensive and have great customer service.

Feel free to look for other hosting options but I've tried out a bunch over the years and these guys are the best. If you do decide to use another company, let me know before you sign with them. If they stink, I'd just want to let you know.
Let's get started!
1. Go to Bluehost and you'll see the screen below. Click onto the 'Sign Up Now Button'.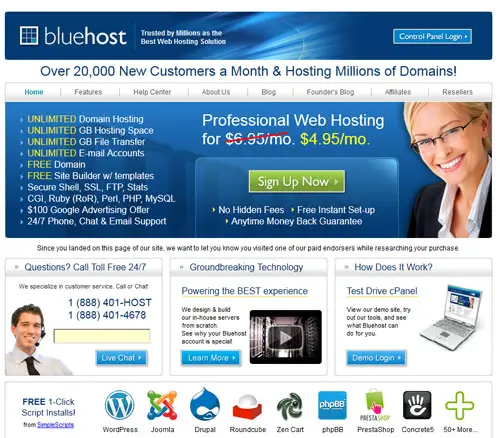 2. Next up, you get to choose your domain name. Hopefully, you'll be able to get your own .com name but if not you could always use .net (like I had to do). Additionally, you'll be shown some alternatives names once you hit 'Next.'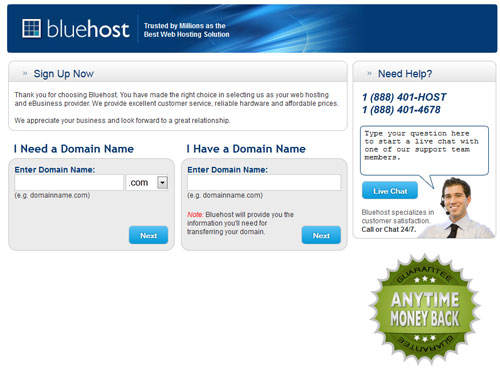 3. Once you choose your domain name, you'll be asked to enter all of the information needed to finalize your purchase.
If you look at the picture below, you'll see a couple of Red X's. The options next to the X's are automatically checked. I don't recommend them so just make sure you un-check them before you hit the 'Next' button.
There are several pricing options to choose from; a 12-month option, a 24-month and a 36-month. The 36-month is always the cheapest but since they charge you once – meaning, whatever option you choose, you'll pay for the full year(s) up front. I always choose the 12-month plan. You don't need the Pro-option.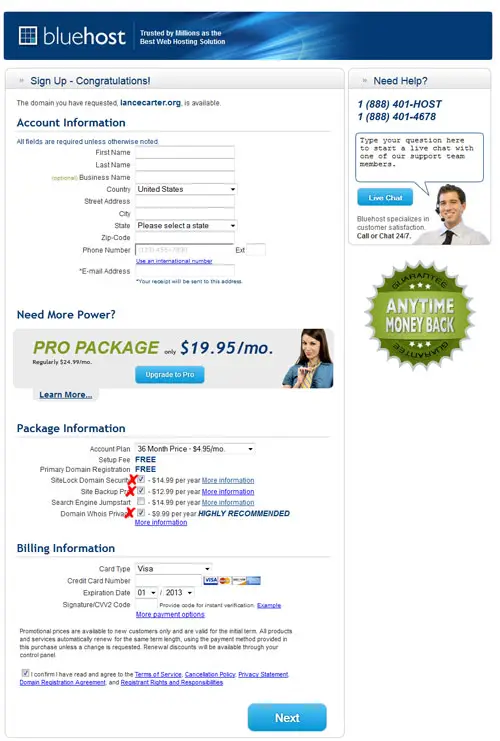 4. Next, you'll be asked to create a username and password.
Pick whatever username you'd like. Since I'll be installing the site onto your new domain, I suggest using a temporary password that you can initially use and send to me. Once everything is up and running, you can change it back or keep it the same.
Once that's done, send me your new username and password and you'll be on your way to your new website!
If you have any questions, ask away!
Podcast: Play in new window | Download (Duration: 13:30 — 9.3MB)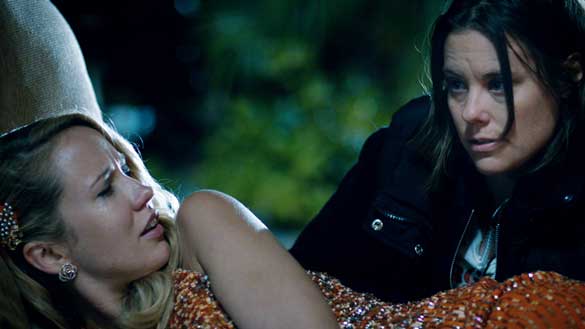 I love shorts. As actors, they are the greatest way to get people to notice your work and see what you are capable of doing. They're short, sweet and if they are good, they make a lasting impression on the audience.
Sequin Raze absolutely falls into this category. The short, directed expertly by Sarah Gertrude Shapiro, takes you behind the scenes of a Bachelor-type reality show where the runner-up (Anna Camp) has to make her final statements to the camera. A producer (Ashley Williams) is there to coax out something that the show can use. They need something good and juicy and Williams character won't stop till she get's it.
The film seems like the final 10 minutes of a really interesting movie; one where you wish you'd seen the whole film so you could spend more time with the characters. I saw it at SXSW and I know it's playing around other festivals, so if you get a chance to see it, definitely try and make it. 
I talked with the stars, Anna Camp (Pitch Perfect, True Blood) and Ashley Williams (How I Met Your Mother), while they were at SXSW about how they got involved in the project, their fascination with the actual Bachelor, auditions and their sobering advice to actors.
For the full interview, click the audio link above or download it from iTunes  Read more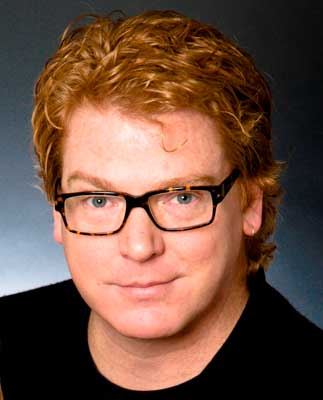 Written by Sean Pratt
It's not enough for you to say you're a great, professional actor; you need someone else to say it for you.
New actors are always on the hunt for the secret to getting an agent; finding that silver bullet that will rescue them from obscurity. They send out postcards, they act in showcases, they fuss over picking the right headshot, they worry about their type. And while all these are important generally, they are not the key to opening that particular door of opportunity. Ironically, the gatekeepers are right in front of them; they are the very people they work with.
You Know Me and I Know Him
Student actors are so insistent about asking, "How do you get an agent?" that it almost sounds like a broken record. They've heard they need to send their headshot and resume, postcards and invitations to their productions to the agent they've got their eye on. Yes, those things are important to do, and they sometimes result in the actor being called in for an interview. But the agents that can really move their career forward are busy and frankly have no time to dig through the mountain of material they receive every day.
The truth is that the real sentinels to the agent's office are the actors and artisans who are either represented by or know the agent personally. One word from them will give that young actor the chance to meet the agent in question. It's called a "third-party endorsement" and it's worth its weight in show business gold. But it can't be bought, it must be earned and the more experienced and connected that third party is, the harder it is to gain their endorsement and the more value it has. Read more