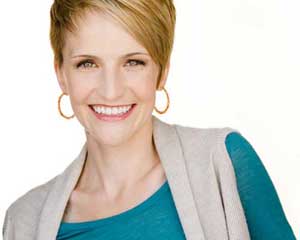 Written by Dallas Travers, CEC
If you're like me, you've realized that Twitter holds a lot of potential for relationship building in the business because of the direct line of communication it offers you.
Everyday, I see more actors, agents, casting directors and filmmakers engage in powerful online communication using Twitter as their tool.
Everyday, I also see a lot of actors waste time tweeting away and wondering why their followers aren't responding.
Well, there's a right way and a wrong way to tweet, so let me share two easy tips to help you make the most out of your tweets. Read more
Podcast: Play in new window | Download (Duration: 12:45 — 8.8MB)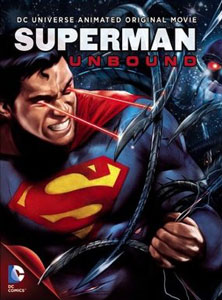 Andrea Romano is one of the top voice casting directors around. From SpongeBob Squarepants to Animaniacs, The Smurfs to Batman, she's cast dozens of animated shows and films since the mid-80′s.
Lately, she's been casting the DC animated films (Justice League and Green Lantern to name a few) and her current film, Superman: Unbound, was one of the featured panels at WonderCon. 
Andrea is also the voice director on the film that stars Molly C. Quinn as Supergirl, Stana Katic as Lois Lane and Matt Bomer as Superman. She said in a roundtable interview that that means she's listening to the actor's work and helping them round out their performance, sometimes even giving the actors line readings after they've done 5 or 6 takes.
Andrea was very cool and you're definitely going to like this interview. She talks about voice casting and finding the right voices, not caring if the actors are known or not, auditioning over the phone, and getting that right "Ahh's" and "Arghs!"
Superman: Unbound will be released on May 7th on DVD & Blu-Ray
For the full interview, click the audio link above or download it from iTunes 
Winning an Oscar is a major artistic accomplishment for actors and actresses professionally, but how much does it affect their wallets?  I mean, wouldn't you expect an Oscar winner to demand a higher salary on his or her next film just so the producers can put "Academy Award Winner" above his or her name on the poster?
Well, not always, but especially if you happen to be female.
An honor's thesis by Colgate student Kevin Sweeney looked at the earning power of actors and actresses in the years before and after winning an Oscar.  It isn't surprising that actors on average received an 81% bump in salary after winning an Oscar, since many of them become household names.  And while it isn't surprising that actresses don't receive the same bump — unfortunately, there is an obvious gender bias in Hollywood — what is surprising is that Sweeney's findings discovered that actresses on average receive no financial benefit — in fact, it can be argued that Oscar wins could hurt their careers more than help! Read more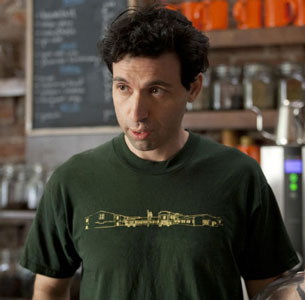 It would be easy to assume that men don't get as many juicy storylines as the women on HBO's Girls.  But one only has to tune in to Alex Karpovsky's character Ray to see that there is plenty of action to go around.
Ray first appeared in season one of Lena Dunham's hit series as a friend of Charlie's (Christopher Abbott) and has since joined the inner circle by dating Shoshannah (Zosia Mamet), the over-the-top prissy youngster.  In last week's episode, Ray revealed that he was living out of his car.
Karpovksy was able to make the scene realistically painful by drawing on some of his own experiences.  "When they do a lot of these scenes, I try to—without sounding too theoretical and dramatic about all this stuff—I do try to attach myself to specific and tangible notions rather than sort of overarching motivational backstory stuff," the actor said in an interview with The Huffington Post.  "That wasn't phrased very well, but that's sort of where I come from usually." Read more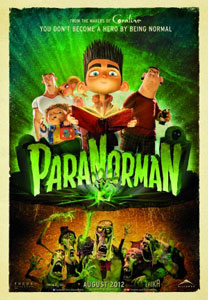 ParaNorman: The new 3D stop-motion comedy thriller from animation company LAIKA, reteaming the company with Focus Features after the groundbreaking Academy Award-nominated "Coraline." "ParaNorman" is, following "Coraline," the company's second stop-motion animated feature to be made in 3D. In "ParaNorman," a small town comes under siege by zombies. Who can it call? Only misunderstood local boy Norman (voiced by Kodi Smit-McPhee), who is able to speak with the dead. In addition to the zombies, he'll have to take on ghosts, witches and, worst, of all, grown-ups, to save his town from a centuries-old curse. But this young ghoul whisperer may find his paranormal activities pushed to their otherworldly limits.
Director: Sam Fell, Chris Butler
Cast: Kodi Smit-McPhee, Tucker Albrizzi, Casey Affleck, Anna Kendrick, Christopher Mintz-Plasse, Leslie Mann, Jeff Garlin, John Goodman, Elaine Stritch, Bernard Hill, Alex Borstein, Tempestt Bledsoe, Hannah Noyes
Click here for the screenplay to ParaNorman
It's that time of year where everyone and their alcoholic uncle are giving you their list of the best and worst films of 2012. So, we here at Daily Actor are jumping in, minus our drunk uncle.

The Top 10 Films of the 2012
1) Zero Dark Thirty
You've know doubt heard all of the hype on this film that stars Jessica Chastain and Jason Clarke, and guess what? It lives up to it and then some. The film, about the hunt for Osama Bin Laden, proves once again that director Katheryn Bigelow is a true force. Definitely a must see!
2) Argo
This has been out for a while now and if you haven't seen it yet, my question is: Why not? In a story where most of us know the ending, Director Ben Affleck manages to ramps up the suspense and forces you to sit on the edge of your seat.
3) Killing Them Softly
Starring Brad Pitt, Richard Jenkins, James Gandolfini and a handful of wonderful character actors, this film tanked at the box office. I can see why: most scenes involved just 2 people in a room talking… and talking… and talking. Boredom for some, but for those us who cherish actors and their craft, you will love it. Watch this and get schooled.
4) Hello I Must Be Going
Anytime Melanie Lynskey has a starring role in a film, that's a good thing. Director Todd Louiso's story of a divorced woman who is forced to move back in with her parents and then starts a relationship with the young son of her fathers business partner is funny, touching and a showcase for Lynskey.
5) Starlet
The film stars Dree Hemingway (yes, of that Hemingway family) as Jane, an up-and-coming porn star who forms an unlikely friendship with the elderly Sadie (80-year-old newcomer Besedka Johnson). Director Sean Baker knocks it out of the park with this small, intimate (very intimate) film.  Read more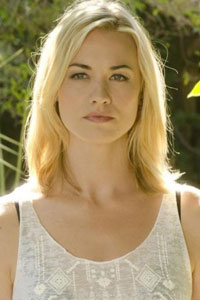 Let's be clear about one thing—Yvonne Strahovski has learned a thing or two about how to get away with murder after playing a serial killer (and a girlfriend to one) on Showtime's Dexter.
"I think poison is a pretty good option.  Either that, or a lethal injection," Strahovski joked (we hope) in an interview with Vulture.
Before starting her role as Hannah McKay, the Aussie actress (formerly of Chuck fame) did some preparation to get in the mindset of a murderer.  "Aside from the entire six seasons of Dexter, I watched a couple of movies—Natural Born Killers, Monster," Strahovski said.  "They're all very different, and I took elements from each, like the heart that Charlize Theron put into Aileen Wuornos." Read more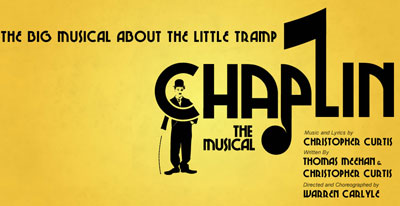 The Little Tramp is saying goodbye to Broadway.
Chaplin, the new musical based on the life of Charlie Chaplin, will play its final performance at the Barrymore Theatre on Sunday, January 6, 2013, after 24 previews and 136 regular performances.
"We are so disappointed to close this show," said Mindy Rich on behalf of the producers. "We've been moved by the countless theatergoers who have loved CHAPLIN as much as we do. We are so proud of our extraordinary cast and creative team, and CHAPLIN will live on through productions on our National Tour in 2014 and around the world." Read more
Full casting has been announced and rehearsals have begun for the upcoming national tour of Flashdance – The Musical, the stage adaptation of the 1983 hit film of the same name.

Joining the previously announced Broadway stars Emily Padgett as Alex, Matthew Hydzik as Nick and Rachelle Rak as Tess are Kelly Felthous as Gloria, DeQuina Moore as Kiki, Jo Ann Cunningham as Hannah, David R. Gordon as Jimmy, Matthew Henerson as Harry and Christian Whelan in the role of C.C. Read more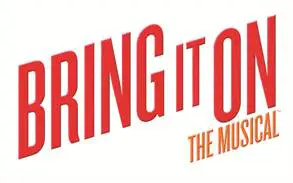 Bring It On: The Musical, the new Broadway show based on the Universal film of the same name, is closing.
It will play its final performance of its limited engagement on Sunday, December 30, after 21 previews and 173 regular performances.
The show premiered in a developmental production at the Alliance Theatre in Atlanta in early 2011 and launched a 13-city tour at the Ahmanson Theatre in Los Angeles almost a year ago (October 30th). That tour ended in Toronto on June 3, and they show headed directly to Broadway to begin preview performances on July 12th. It was scheduled to play through October 7 but after some good notices, they announced a 15-week extension through January 20th.
Discussions for additional tour dates in the 2013-14 season are underway. Read more