Famke Janssen is still well-known for appearing as a Bond girl in 1995's Goldeneye.  But looking back, the actress isn't too fond of that role.
"I'm also, I suppose, object to that whole world of 'Bond girl' as a woman," she told Moviefone.  "It's such a demeaning, silly title to give somebody.  And it's definitely something that, as a woman, I have to deal with.  People constantly want to remind me or an audience that I was a model or that I was a superhero or that I was a Bond girl.  Any of those titles keep coming up, even now as a person who has directed her own movie.  It doesn't happen with men as much.  They seem to be luckier in that department.  But I seem to have those things attached to my name regardless of what I do or how far away from it I am.  But that's okay." Read more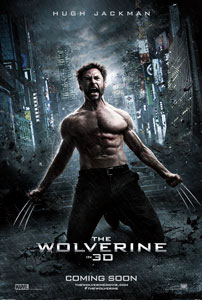 The Wolverine: Based on the celebrated comic book arc, this epic action-adventure takes Wolverine (Hugh Jackman), the most iconic character of the X-Men universe, to modern day Japan. Out of his depth in an unknown world he faces his ultimate nemesis in a life-or-death battle that will leave him forever changed. Vulnerable for the first time and pushed to his physical and emotional limits, he confronts not only lethal samurai steel but also his inner struggle against his own immortality, emerging more powerful than we have ever seen him before.
Starring: Hugh Jackman, Famke Janssen, Svetlana Khodchenkova, Rila Fukushima, Tao Okamoto, Brian Tee, Will Yun Lee, and Hal Yamanouchi.
Directed by: James Mangold
In Theaters: July 26th Read more
Podcast: Play in new window | Download (Duration: 15:55 — 10.9MB)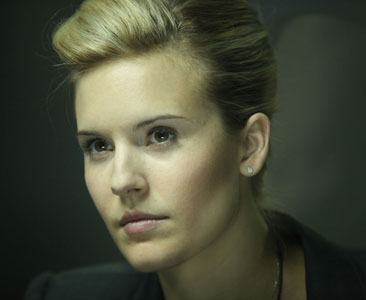 Lockout was one of the featured films at this years WonderCon and from the clips and previews they showed, it's going to be a big, fun, crazy action romp.
The film, set in the near future, stars Maggie Grace (Taken, The Twilight Saga: Breaking Dawn) and Guy Pearce (Memento, Prometheus) and follows a falsely convicted ex-government agent (Pearce), whose one chance at obtaining freedom lies in a dangerous mission. He's got to rescue the President's daughter (Grace) from rioting convicts at an outer space maximum-security prison.
Maggie Grace, who is riding high from her roles in Taken and the Twilight films, left Ohio when she was 16 and headed for Los Angeles. She quickly got an agent and started working soon after (FOX's Septuplets and Oliver Beene), but it was her breakout role as Shannon on Lost that put her on the map. From there, she moved to features including the The Fog, The Jane Austen Book Club and, finally, Taken. After Lockout, she'll be seen in the last Twilight film and Taken 2: Taken Again. Ok, I made that title up. But Taken 2 is actually coming out soon.
I talked to Maggie at WonderCon about Lockout, working with green screen and her favorite moment on the set and Taken 2. Read more