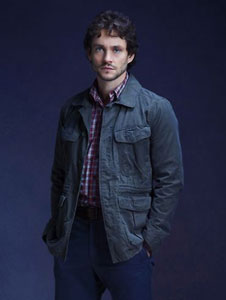 In case you were wondering, NBC's Hannibal is really good.
The show, from Bryan Fuller (Pushing Daisies), is based on characters from Thomas Harris's novels (Silence of the Lambs, Red Dragon) and gives it the prequel treatment. It tells the story of Will Graham (Hugh Dancy), a gifted criminal profiler who is on the hunt for a serial killer with the FBI. Graham's got a… unique way of thinking. That thinking gives him the ability to empathize with anyone – even psychopaths. But when the killer he's hunting is too twisted for even him, he enlists the help of Dr. Hannibal Lecter (Mads Mikkelsen), and the two form an unlikely partnership.
I saw Hugh Dancy when he was starring in Venus in Fur on Broadway and holy crap he was fantastic. He and Nina Arianda were on-stage for 90 minutes and they could have gone on for 90 more, that's how much I loved it. He's equally as good here as Will Graham. He's sedate and almost House-like in his portrayal and his version of the character absolutely works in this new world of Hannibal.
Dancy and Bryan Fuller held a conference call recently where they talked about the challenges of bringing Hannibal to TV, how Hugh deals with the dark subject matter, what led him to the role and the challenges of making the character his own.
Hannibal airs on Thursdays at 10pm on NBC Read more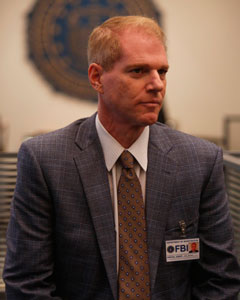 Noah Emmerich (Super 8, The Walking Dead) is one of the best characters actors around and now he's bringing his talents to FX's new hit show, The Americans.
The Americans is a period drama set that revolves around two KGB spies who are posing as Americans. Philip (Matthew Rhys) and Elizabeth Jennings (Keri Russell), have spent years in America but now that the Cold War is escalating, so is their job of finding out information for Russia. Emmerich plays FBI Agent Stan Beeman, a member of the Counterintelligence Task Force and… the Jennings new neighbor.
This is his first Television series where he's a regular and in a recent conference call, he talked about what that's experience has been like. He also talked about how he got the part, character research and how he decides to take on a role.
The Americans airs on Wednesdays at 10 on FX Read more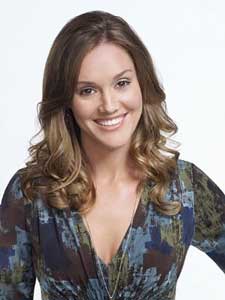 As the legend goes, New York Yankee Wally Pipp was removed from the starting line-up on June 2, 1925 because he had a terrible headache.  His replacement "for the day" was Lou Gehrig — who went on to stay in the starting line-up for fourteen straight years and 2130 consecutive games, becoming one of the greatest legends of baseball in the process.  Pipp reportedly later quipped, "I took the two most expensive aspirin in history."
Of course, that story is more legend than fact.  But if the upcoming NBC comedy Holding Patterns becomes a hit, actress Chyler Leigh might have a similar story.
That's because Leigh was initially cast as Leah for the pilot, which is a comedy from The Office writer Justin Spitzer about the lives of a group of friends who survive a plane crash.  However, Leigh missed the first table read because she was not feeling well.  Her replacement at the reading was Grey's Anatomy actress Erinn Hayes.  The reading must have gone well, because once Leigh returned for rehearsals the cast and creators felt that Hayes had much better chemistry.  As a result, Hayes was called back to replace Leigh in the role for the pilot. Read more
Podcast: Play in new window | Download (Duration: 11:09 — 7.7MB)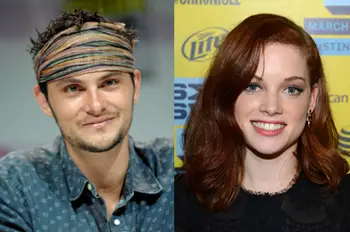 Here's another of our SXSW Evil Dead interviews, this time with stars Jane Levy and Shiloh Fernandez.
Evil Dead, directed by Fede Alvarez and produced by Sam Raimi and Bruce Campbell, is pretty damn good and you'll definitely have a fun time. A lot of that is because of Jane and our friend here at Daily Actor, Shiloh. If you're familiar with Jane from ABC's Suburgatory, she's a little different here. I don't think she'll scare the Holy Hell out of you on that show. And as usual, Shiloh is great. He plays a guy who's got tons of flaws and is basically forced to be the hero of the movie.
In the interview, we talk about the most challenging part of filming, taking on a cult classic and why, a lot of the time, Shiloh had to act opposite a tennis ball.
For the full interview, click the audio link above or download it from iTunes 
Evil Dead comes out this Friday! Read more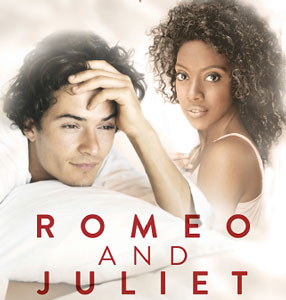 Orlando Bloom will make his Broadway debut alongside Tony Award nominee Condola Rashad, as Shakespeare's star-crossed lovers in a new Broadway production of Romeo and Julliet, directed by five-time Tony Award nominee David Leveaux. 
The show will open on Thursday, September 19th at the Richard Rodgers Theatre, following preview performances from Saturday, August 2nd.
The production will also star two-time Tony Award nominee Jayne Houdyshell as the Nurse and Tony Award nominee Joe Morton as Lord Capulet.
This version of the classic tale will retain Shakespeare's original language but have a modern setting in which members of the contentious Montague and Capulet families will be of differing ethnicities.  Read more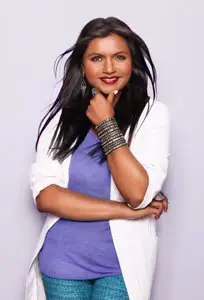 Mindy Kaling's The Mindy Project is back on the air tonight and Thursday and to get the word out, she did a press call to chat about the show.
I'm a big fan of Mindy's and talking to her is always a treat. She seems to work non-stop and has a bunch of projects in the works. In fact, the day after The Mindy Project wrapped, she was back at her laptop working on a follow up to her debut book, Is Everyone Hanging Out Without Me? (And Other Concerns).
In the interview, she talks about the show, working with guest star Seth Rogen, where her inspiration came from, The Office finale and how a picture of Liz Lemon (Tina Fey) ended up in The Mindy Project.
The Mindy Project airs at 9:30 on Tuesday (and Thursday) on FOX
You have such a great dynamic with all of the cast on the show, but you have a cuter dynamic sometimes with your brother Rishi.  Is that based on your real experiences of your family?
Mindy Kaling: Well, I have an older brother who is very different than the character Rishi on the show, but I just love Utkarsh who plays the character.  I have a very like, we immediately slipped into like a very big sister/little brother relationship with him and I like how his character…he just always calls me "woman."  He's like, "Woman, what are you doing?" which I find very funny and appealing. Read more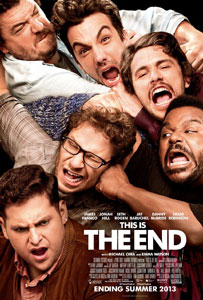 This is the End, which stars every funny person working in film and TV today (Seth Rogen, Danny McBride, Craig Robinson, James Franco, Jonah Hill, Michael Cera, Mindy Kaling, Aziz Ansari, Kevin Hart, Christopher Mintz-Plasse and Paul Rudd) comes out in June and from the clips shown at WonderCon this weekend, it looks hilarious. 
The panel, which had writer/director and star Rogen (in Wolverine costume), Robinson, McBride and co-writer/director Evan Goldberg (in an S&M outfit left over from AdultCon), was pretty damn funny, especially if you like their type of humor. Which I do.
I shot the video with my phone so the quality stinks but check it out if you have time. I also posted the newest red-band trailer.
Check them out below! Read more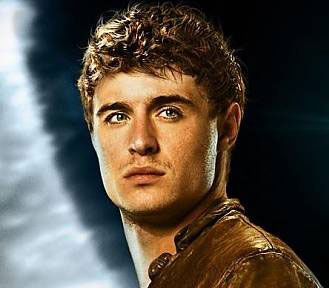 Even for a son of a Hollywood legend like Jeremy Irons, actor Max Irons can assure that auditions don't always go smoothly.  When he tried out for The Host, the audition went so poorly he was sure he wouldn't get the role.
"It's often the ones that you really care about," he said in an interview with Moviefone.  "I just kept forgetting my lines, lines I'd known for weeks and weeks.  But then it really started to work and there was a real…I don't want to say chemistry, but it felt easy working with Saoirse [Ronan, his costar], and it felt very natural.  I came out with a really good feeling despite butchering the first 10 minutes of the audition."
Irons was excited to get the role since he's a little wary about the availability of quality projects for actors his age.  "I think Hollywood's a dangerous place for guys our age at the moment," the 27-year-old said.  "I think we're very disposable and a lot of parts are quite similar.  Once you get to a certain age, the parts start to widen, which is sort of a nice prospect." Read more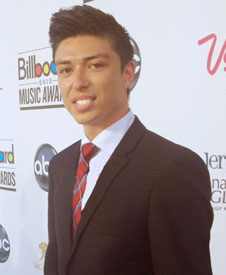 Written by Garrett O. Thomas
You've got the talent, looks and drive to be the biggest star that ever hit theaters and now you're wondering what the next step is to getting there. It's publicity, the thing that gets your name from your headshot to the credits onscreen. Publicity is something that everyone in entertainment should be conscious of! You not only get your name out there, but if you do it right, it could open up numerous doors in your career.
1. Walk the Red Carpet
So, you're not exactly an Oscar nominee, but that doesn't mean you can't attend red carpet events. It's Hollywood! Red carpet events happen all the time and not only do celebrities flock to them, but your new bestfriends, the press. The best service I can suggest to you would be to try PressHarvest.com, they submit you to red carpet events by using all your credentials, headshots and IMDB page. There's no guarantee that you'll walk big name events, however, they've still managed to pull through! The goal of walking red carpets is to get photographed at a good event or mingle with entertainment journalists who may be splashing your face on Star magazine tomorrow. All press is good press and the purpose of these events is to build your press kit so you have tangible evidence to show your agent, manager and publicist (they can thank me later for telling you to do this). Read more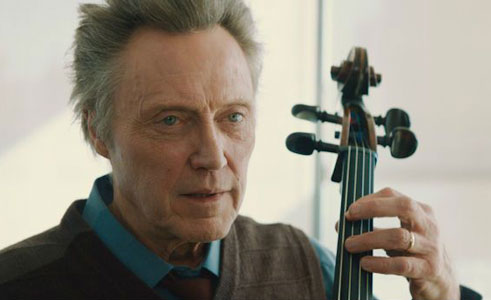 In my time here at Daily Actor I have written several posts about Christopher Walken interviews.  What I find very funny about them is that in almost every single one Walken insists that he actually is a "regular guy" despite his frequently odd on-screen roles.
In fact, in an interview with The Guardian, Walken attempts to point out just how normal he really is.  He says, "My life is really quite conservative. I've been married nearly 50 years. I don't have hobbies or children. I don't much care to travel. I've never had a big social life. I really just stay home, except when I go to work.  So in that sense I suppose I'm a regular guy." Read more