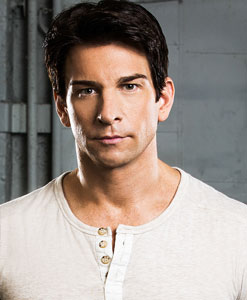 Famously, the story of the making of the 1976 film Rocky is an example of art imitating life. While writer/star Sylvester Stallone might not have been a professional boxer, he was a down-on-his-luck 29 year-old actor who became an overnight success with Rocky. Over three decades later Rocky is being turned into a Broadway musical, and art is again imitating life. 39 year-old star Andy Karl, a Broadway vet who has jumped from understudy role to supporting role throughout his career on stage, and has finally landed his first opening lead role.
He spoke to The New York Times about taking on the famous role, how his life has paralleled Rocky's, and what it's like to get slugged on stage.
Karl admits that the plot of Rocky inspired him to try out for the Broadway role after years of never opening a show as a lead actor. He recalls, "Something came to me. It's like: 'You're either going to sit here and whine about it and let it slip through your fingers, or you're going to stand up to the challenge. And if you don't get this role, at least you fought with everything you could to have it.'" Read more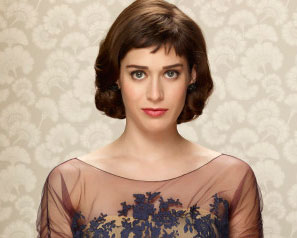 With the long-running series Dexter coming to a close, Showtime was looking for a new series to capture TV audiences on Sunday nights. The network's freshman drama Masters of Sex is looking to fill that void.
The show stars Lizzy Caplan as Virginia Johnson, the sex researcher who worked with Williams Masters. Together, the duo helped create new ways of thinking about sexuality.
With her co-star Michael Sheen, the 31-year-old actress has to reenact some of the sex research that made Masters and Johnson revolutionaries in their field. Caplan revealed how she had to let her guard down with him. Read more

The board of SAG-AFTRA will be considering two amendments to the union's constitution at next Saturday's board meeting.  While one of those rules remains unknown, the second could change the way the acting union changes its recently adopted constitution.
According to a confidential source who spoke to The Hollywood Reporter, "the second of the amendments would allow the union's convention to delegate all or part of its authority to the SAG-AFTRA national board."  In other words, this would allow the board to make "minor" changes to the union's constitution without waiting to vote on it during a convention, which are scheduled to occur every other year.   The idea behind the amendment is to speed up the process on making changes that are not drastic.  This would be more in line with SAG's rules on changing its constitution before the merger. Read more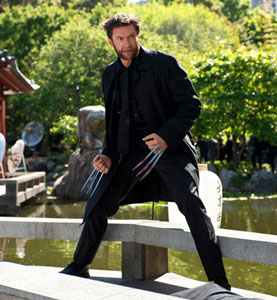 At this point, Hugh Jackman has proved he'll undergo any kind of physical torture for a role.  For his role as Jean Valjean in last year's Les Miserables, he basically starved himself.  His next part is the sixth film appearance of his X-Men character in The Wolverine.
In order to get into character, Jackman subjected himself to the dehydration diet.  "Trust me, that really pisses you off," he said in an interview with The New York Post.  "I wouldn't recommend that for everyone."
Then he followed up with a cold shower every morning, because it was a good "physical trigger" for anger.  "That kind of zone you need to be into with that intense training is similar to the state that Wolverine lives in all the time," Jackman said. Read more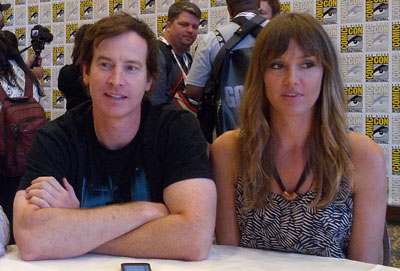 Comic-Con: The cast of Adult Swim's Childrens Hospital were once again back at Comic-Con and as usual, they were pretty damn awesome.
The show, in case you didn't know, centers on the lives of the incredibly self-absorbed doctors and it's hilarious. The show stars some of the best comedic actors around; Rob Corddry, Ken Marino, Megan Mullally, Lake Bell, Rob Huebel and Erinn Hayes.
I talked to Rob, Erinn and Executive Producer Jonathan Stern about upcoming guest stars (including Jon Hamm and Weird Al!), bringing their dogs to work and how the new season takes place on an army base in Japan. When I asked why it was set there, Rob told me that he couldn't explain why because my "head would explode."
And that is why I love this show.
Childrens Hospital returns July 25th at midnight on Adult Swim.
Check out the video below. Read more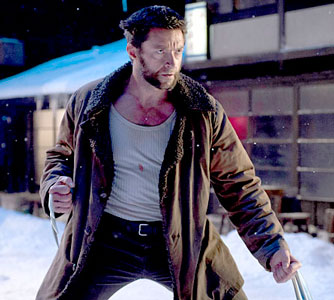 Hugh Jackman might be the only actor who will ever be able to impress both comic book fans and musical theater lovers.  Though he began his career singing on a stage — and still sings from time to time, as I'm sure you've noticed — Jackman really broke through in film by portraying Marvel Comics superhero Wolverine in X-Men.  In an interview with The Associated Press, Jackman spoke about starring as Logan in the upcoming sequel The Wolverine and next year's X-Men: Days of Future Past.
When asked if he was concerned about fans' reaction to the first Wolverine solo movie, which wasn't well received, Jackman responds, "I'm never afraid of that. I think the fans know I'm so grateful and very blessed to play the part. I love them. We try our hardest to get everything right, and I'm happy to hear from them. I learn from them. One of the main things I hear from fans all the time is we don't see enough of the berserker rage, and I really took that to heart because, to me, that is one of the key things I love about Logan." Read more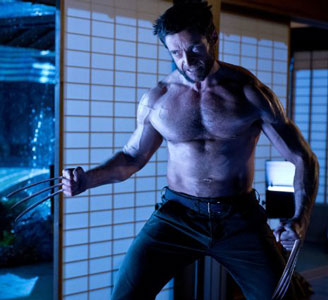 We all know that Hugh Jackman gets in incredible shape every time he appears as Wolverine in a movie — the upcoming The Wolverine is Jackman's sixth time as the Marvel superhero — but anyone who has seen the promotional material for The Wolverine can tell you that Jackman is looking extra ripped this time around, something that probably wasn't easy after playing the emaciated Jean Valjean in last year's Les Miserables.  So how did Jackman pull off his action hero physique?  Well, he turned to an action hero: Dwayne "The Rock" Johnson.
Jackman tells Access Hollywood, "I called him actually before I did Les Mis because I was like, 'Man, I have a feeling this is going on. I have to cut down and really lean down in size,' and he told me a number of things.  First of all, he said, 'When you're lean-ing down, still keep your strength. You can still go in and push weights, so that as soon as you start eating again you'll go back quickly'. But, he said, 'You gotta eat 6,000 calories a day, you've gotta train three hours.'" Read more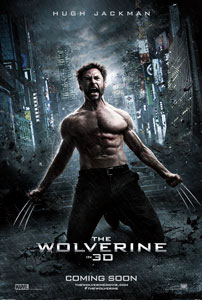 The Wolverine: Based on the celebrated comic book arc, this epic action-adventure takes Wolverine (Hugh Jackman), the most iconic character of the X-Men universe, to modern day Japan. Out of his depth in an unknown world he faces his ultimate nemesis in a life-or-death battle that will leave him forever changed. Vulnerable for the first time and pushed to his physical and emotional limits, he confronts not only lethal samurai steel but also his inner struggle against his own immortality, emerging more powerful than we have ever seen him before.
Starring: Hugh Jackman, Famke Janssen, Svetlana Khodchenkova, Rila Fukushima, Tao Okamoto, Brian Tee, Will Yun Lee, and Hal Yamanouchi.
Directed by: James Mangold
In Theaters: July 26th Read more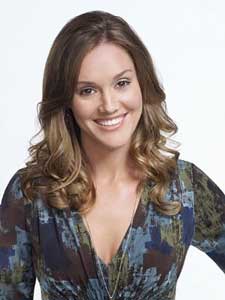 As the legend goes, New York Yankee Wally Pipp was removed from the starting line-up on June 2, 1925 because he had a terrible headache.  His replacement "for the day" was Lou Gehrig — who went on to stay in the starting line-up for fourteen straight years and 2130 consecutive games, becoming one of the greatest legends of baseball in the process.  Pipp reportedly later quipped, "I took the two most expensive aspirin in history."
Of course, that story is more legend than fact.  But if the upcoming NBC comedy Holding Patterns becomes a hit, actress Chyler Leigh might have a similar story.
That's because Leigh was initially cast as Leah for the pilot, which is a comedy from The Office writer Justin Spitzer about the lives of a group of friends who survive a plane crash.  However, Leigh missed the first table read because she was not feeling well.  Her replacement at the reading was Grey's Anatomy actress Erinn Hayes.  The reading must have gone well, because once Leigh returned for rehearsals the cast and creators felt that Hayes had much better chemistry.  As a result, Hayes was called back to replace Leigh in the role for the pilot. Read more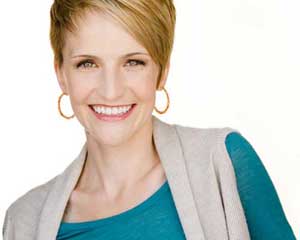 Written by Dallas Travers, CEC
I bet that when you decided to become an actor, it wasn't because you thought you could add more of the same old thing to the acting world. It was because you wanted to share your unique gifts and viewpoints with an audience just waiting for you to shine, right?
No one looks exactly the same. If we did, the world would be a pretty creepy place.
The great thing about you is that YOU are unique. You have special talents that only you can bring to the table that have nothing to do with the color of your hair or the size of your favorite pair of jeans. The trick is allowing your outer self to embrace your inner self along with all the distinct and remarkable things you have to offer.
Think of it as discovering your Inner Super Star.
Not sure how to uncover yours? Try this fun + simple exercise. Read more