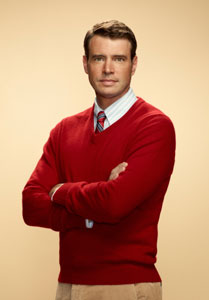 Scott Foley stars as Henry, one of three estranged siblings, in the new FOX summer series, The Goodwin Games. When he, his sister (Becki Newton) and brother (T.J. Miller) return home after their fathers death, they unexpectedly find themselves poised to inherit more than $20 million. Trouble is, they can only get the money if -  and only if – they can adhere to their late father's wishes.
The show is from the executive producers of How I Met Your Mother and Scott, who after graduating high school bought a one-way plane ticket to Los Angeles, said that even though he loved the script, he took the job "because I was available and it was there."
I met Scott briefly a long time ago and he's the most down to earth guy. And honest too based on his quote above. I talked to him in a conference call promoting the show and in the interview he talks about the cast, why he loves working in TV over film and theater and how he's been very "fortunate" in his career.

The Goodwin Games premieres tonight (Monday) at 8:30pm on FOX Read more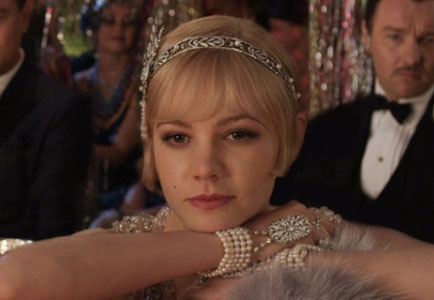 Carey Mulligan won the part of Daisy Buchanan over many of Hollywood's most famous starlets.  But the actress claims one of the best rewards was working with costar Leonardo DiCaprio.
"We were doing a scene right towards the end of the film, and Leonardo was playing Gatsby and he was playing Tom Buchanan and Nick Carraway," she said in an interview with The New York Post.  "So he'd sit in one chair and play his character, then he'd jump in another chair and play Tom, and then be standing up and he'd be Nick.  He was learning all the different lines.  He was incredible." Read more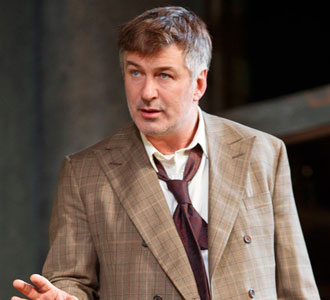 It was certainly an unexpected announcement that Orphans, starring Alec Baldwin, would be closing on Broadway on May 19, several weeks before its originally scheduled closing on June 30.  Baldwin took the opportunity to provide some explanation for the closing in one of his columns for The Huffington Post.  It's curious to see exactly what Baldwin — who has never been shy about saying his piece (for good or for bad) — blames for the play's early closing.
Baldwin compares the experience on Orphans to what he calls his last role in a "legit" Broadway play, A Streetcar Named Desire in 1992.  Baldwin points out that during that production any bad publicity having to do with arguments or fights was swept under the rug by the producers.  He writes, "Bad press about films or shows of any kind can negatively affect your chances. The opportunity to influence an audience through any kind of well-conceived or well-timed ad campaign is lost. First impressions do count. If 'trouble' is that first impression, it's difficult to swim out of that riptide." Read more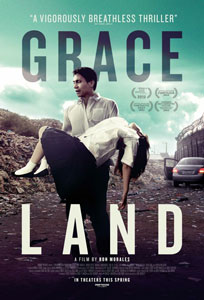 I'm not the biggest fan of foreign films and usually try and avoid them. I'm not really sure what my apprehension is… maybe because I think it's like going back to school and that'll it'll be like homework? It's honestly a stupid mental block I have against them and I definitely need to get over it because of the few foreign films I watch each year, I always end up liking them.
As is the case in Graceland.
Written and directed by Ron Morales, Graceland is billed as a thriller but I'd also add mystery into the mix. It's about a family man named Marlon (Arnold Reyes). He works for Chango (Menggie Cobarrubias), a corrupt politician, doing everything from the mundane (driving the daughter to school) to the sick (cleaning up after his boss' escapades with underage girls). When Marlon, his daughter and Chango's daughter are kidnapped, things go from bad to worse. Chango's daughter is accidentally killed and the kidnappers take Marlon's daughter and hold her for ransom. Desperate, Marlon now must lie to Chango and the police about what really happened in order to get his daughter back. Read more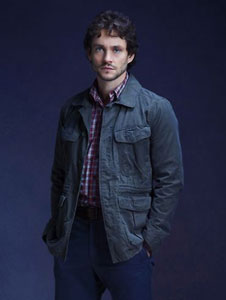 In case you were wondering, NBC's Hannibal is really good.
The show, from Bryan Fuller (Pushing Daisies), is based on characters from Thomas Harris's novels (Silence of the Lambs, Red Dragon) and gives it the prequel treatment. It tells the story of Will Graham (Hugh Dancy), a gifted criminal profiler who is on the hunt for a serial killer with the FBI. Graham's got a… unique way of thinking. That thinking gives him the ability to empathize with anyone – even psychopaths. But when the killer he's hunting is too twisted for even him, he enlists the help of Dr. Hannibal Lecter (Mads Mikkelsen), and the two form an unlikely partnership.
I saw Hugh Dancy when he was starring in Venus in Fur on Broadway and holy crap he was fantastic. He and Nina Arianda were on-stage for 90 minutes and they could have gone on for 90 more, that's how much I loved it. He's equally as good here as Will Graham. He's sedate and almost House-like in his portrayal and his version of the character absolutely works in this new world of Hannibal.
Dancy and Bryan Fuller held a conference call recently where they talked about the challenges of bringing Hannibal to TV, how Hugh deals with the dark subject matter, what led him to the role and the challenges of making the character his own.
Hannibal airs on Thursdays at 10pm on NBC Read more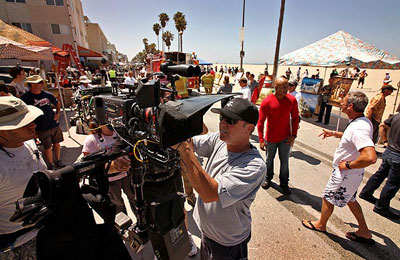 As a native New Yorker, I'm happy that so many films and television shows have been shot here over the last dozen years or so.  When I was growing up, it was far less common for movies and television shows to actually be shot in New York — even if the stories were set in New York! 
However, the rise in productions filming in New York certainly had to come at the expense of other areas, including Los Angeles.  After several years of declines or stagnation — mostly because of the economy and productions filming elsewhere because of tax credits — it appears that production in Los Angeles is bouncing back in a big way. Read more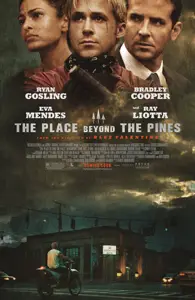 Derek Cianfrance's The Place Beyond The Pines is three movies packed into one. Think of it like a novel instead of a film.
The story begins with Luke (Ryan Gosling), a motorcycle stunt rider who's been traveling the country performing in county fairs. When he finds out that a former fling (Eva Mendes) has given birth to his child, he decides it's time to step-up and provide for his new son. He meets a former con who convinces him to help him rob a couple of banks. With his particular skill on motorcycles, it should be a breeze. And it is. They're pulling jobs left and right. The cops are quickly on the hunt and ambitious rookie cop Avery (Bradley Cooper) enters the scene. What follows next and throughout the story is a series of events that impact the lives of everyone involved for years to come. Corrupt cops, drugs, death; you name it. 
Like I said, the film is shaped like a big sprawling novel. But unfortunately, like some ambitious novels that start off extremely promising, they also tend to fall apart towards the end.
The first 2/3′s of the film is absolutely fantastic. If Cianfrance, who's last film Blue Valentine (also starring Gosling) was outstanding, cut and wrapped the picture at that point, it would have been one of my favorite films of the year (so far). Read more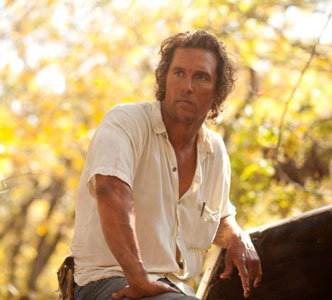 Killer Joe was definitely in my Top 10 of 2012, and most of that had to do with the incredibly surprising performance by Matthew McConaughey as the title character.  I also thought he killed it (no pun intended) last year as another lawman in Bernie.  Prior to his amazing 2012, McConaughey had the distinction of starring in one of my all-time favorite movies, Dazed and Confused, and one of my all-time hated movies, The Wedding Planner, with the latter being just one of the poorly-reviewed romantic comedies that McConaughey eventually became known for. 
But it's clear that after a short break in acting McConaughey is determined to make up for lost time in a series of jaw-dropping performances.  He spoke to Details about his recent career change.
Despite the critical acclaim he has received for playing against the romantic comedy type he became known for, McConaughey reveals that it wasn't a conscious decision.  He says, "I never said, 'Oh, I want to go do darker or edgier stuff.'  I just said, 'I'm going to take some time off. I have to take care of my family right now. We've got the means in the bank account, we've got a roof over our head, we're gonna eat well, we're fine. So let's take some introspective time.' It wasn't a mini-retirement. It was just that I wanted to listen to myself and be a bit more discerning." Read more
Podcast: Play in new window | Download (Duration: 13:30 — 9.3MB)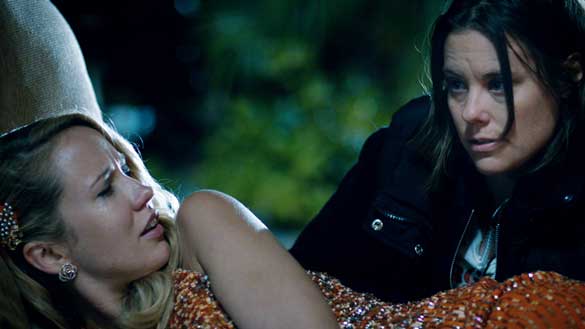 I love shorts. As actors, they are the greatest way to get people to notice your work and see what you are capable of doing. They're short, sweet and if they are good, they make a lasting impression on the audience.
Sequin Raze absolutely falls into this category. The short, directed expertly by Sarah Gertrude Shapiro, takes you behind the scenes of a Bachelor-type reality show where the runner-up (Anna Camp) has to make her final statements to the camera. A producer (Ashley Williams) is there to coax out something that the show can use. They need something good and juicy and Williams character won't stop till she get's it.
The film seems like the final 10 minutes of a really interesting movie; one where you wish you'd seen the whole film so you could spend more time with the characters. I saw it at SXSW and I know it's playing around other festivals, so if you get a chance to see it, definitely try and make it. 
I talked with the stars, Anna Camp (Pitch Perfect, True Blood) and Ashley Williams (How I Met Your Mother), while they were at SXSW about how they got involved in the project, their fascination with the actual Bachelor, auditions and their sobering advice to actors.
For the full interview, click the audio link above or download it from iTunes  Read more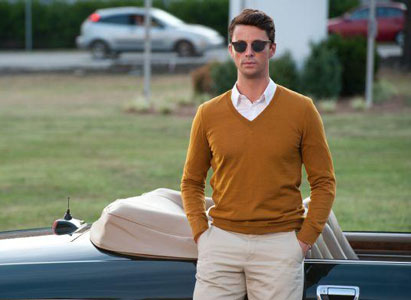 Matthew Goode admits that playing a villain is somewhat different than portraying an everyday hero.  In order to successfully draw the audience in on Park Chan-wook's Stoker, Goode had to work at downplaying his character.  But at the end of the day, he ended up relying on rehearsal and then just jumping in headfirst.
"I think that's always the same for any job that you do, you do all your preparation and then you throw it out the window and commit just to what that scene is about," he said in an interview with BlackBook.  "You're always jumping around, it's very rare for you to shoot something narratively—I've never done that, it would be a real joy actually to go on that journey.  So I try not to think about things too much.  And this was really rehearsed in a way that I liked rehearsing, not getting it up on its feet too much. 
"It was very much sitting down and reading it rather than trying to block it, because often times you try and rehearse things and you're not in the environment that you'll be shooting in and it becomes quite confusing.  So we talked about it a lot and whatever scene you're doing, you know where your character is on the x/y graph of emotion and the trajectory of your arc, and you go on and do it." Read more