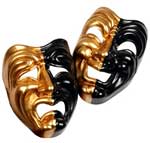 GOC Broadway LP is casting God of Carnage by Yasmina Reza with translation by Christopher Hampton. Robert Fox, David Pugh, Dafydd Rogers, Stuart Thompson, Scott Rudin & Jon B. Platt, prods.; Matthew Warchus, dir. Contract starts Mar. 21. Rehearsals start Mar. 29. Performances run Apr. 5-May 29 at the Ahmanson in L.A.
Equity principal auditions will be held Mar. 14, 10 a.m.-2 p.m. (sign-in 9 a.m.) at the Music Center Annex, 601 West Temple St., L.A. (street parking or Cathedral parking lot, $10/day discounted rate). EPA rules are in effect. A monitor will be provided. Sides will be provided at the audition. Bring pix & résumés. Equity Production League Contract ($1653).
Seeking—Michael U/S: 40s, outwardly warm and initially conciliatory, but becomes quite volatile married to Veronica, role played by James Gandolfini; Alan U/S: 40s, lawyer in the midst of an important case, initially seems emotionally removed and focused solely on his work, married to Annette, role to be played by Jeff Daniels. Note: One understudy for both roles. Open to all types, all ethnicities and actors with disabilities.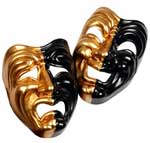 Mad Cow Theatre is holding auditions for Company by Stephen Sondheim/George Furth and Guys and Dolls by Frank Loesser. Needed is a company of singer-actors, ages 20-60, for principal and ensemble roles. Faith Prince and Davis Gaines have been cast as Miss Adelaide and Sky Masterson in Guys and Dolls; all other roles are open.
Auditioners should prepare 2 contrasting songs and be prepared to perform a 1-minute monologue. Company will be performed at Mad Cow Theatre Sept. 10–Oct. 17. Guys and Dolls is a collaboration between The Orlando Philharmonic and Mad Cow Theatre, and will be presented at the Bob Carr Performing Arts Centre Oct. 9.
Auditions will be held July 16–18 by appointment only at Mad Cow Theatre, 105 S. Magnolia Ave., Orlando.
Mad Cow is seeking a diverse company of actors and is committed to equal-opportunity employment and a flexible, non-traditional casting policy. Non-traditional casting is defined as the casting of ethnic minorities, senior actors, female actors or actors with disabilities in roles where race, ethnicity, age, gender, or ability is not germane.
To schedule an audition appointment e-mail auditions@madcowtheatre.com (preferred). If you do not have access to the Internet, call the audition line at 407-297-8788, Ext. 307, and an audition coordinator will contact you.
All auditioners must be 18 or older, and you must bring a headshot/resume. All performers are paid a fee; AEA performers work under an Equity Guest Artist contract for Guys and Dolls and the OAT contract for Company.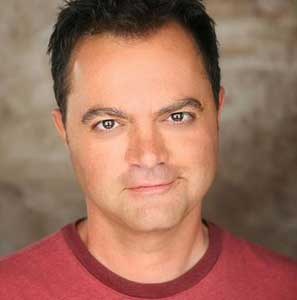 The other night, I finally went to my first real LA Event. It only took 6 years of living out here.
I was invited to a get together for I AM PWD, honoring Breaking Bad's RJ Mitte. I AM PWD is a tri-union (SAG/AFTRA/EQUITY) program that helps to promote performers with disabilities. It's a really great cause that you should definitely check out.
Bryan Cranston, Aaron Paul from Breaking Bad were there, so was Yvette Nicole Brown from Community, Daryl Chill Mitchell, a handful of other actors and industry people, Sugar from 'Survivor' and me. In fact, I think the check-in sheet was listed just like that – with my name being last. As it should be, mind you.
When I walked in, my first thought was, 'Why am I here?' I had visions of me standing in the corner with a drink in my hand staring at Bryan Cranston like a mental patient all night but thankfully, that didn't happen (and if it did, I wouldn't be writing this column. I would have been escorted out of the building).
But as it turns out, I actually had a really good time. The crowd was small, and everyone was really nice. I talked with most everyone – most notably Yvette Nicole Brown and Daryl Chill Mitchell (Daryl's acting advice to me: Never go to audition. Always go to work!).
Podcast: Play in new window | Download (Duration: 12:28 — 8.6MB)
RJ Mitte is currently staring on one of the greatest shows on TV, Breaking Bad. He plays Walt Jr., son on of former chemistry teacher turned meth dealer, Walter (Bryan Cranston).
The show was one of RJ's his first real acting jobs and from the pilot to his work now, you can how he's evolved into a really smart actor.  He has teenage-smartass syndrome down to a science.
RJ's also the national spokesman for I AM PWD, SAG, AFTRA and Equity's joint program to bring awareness to actors with disabilities.
And, he's probably always the coolest guy in the room. Read how he got the part on Breaking Bad. I guarantee you would not do the same thing if you found out you booked a series-regular role!
How does it feel to work on one of the best shows on TV?
It's an amazing feeling.  Any actor is lucky to work on any show.  I'm just one of the very few to work on one of the greats. We have an amazing cast; I couldn't have gotten any luckier to work with the amazing actors I do. It's one of the best feelings in the world where you have any role, but especially one of these.
How much of you is in Walt, Jr? Because your character is pretty much a smart ass in the show. Did the writers take anything from you in your life?
Yeah … Well [LAUGHTER]. I would say I'm a smart ass but not too often. We mix it up a little bit. We've added some of my life into the character. Like, we changed the room around to be more like my room. Here and there, we're slowly but surely morphing into a new character.
First of all it's a fantastic cast you guys have got. You work really well with Bryan; what has he taught you from an acting standpoint?
Not just Bryan, but from everybody, you learn here and there, you learn different things. But this show—I've never really worked before on a set—so I've learned all different kinds of things. I can't really say, because you learn so much and you pick up from your surroundings. It's like subliminal messaging.
A coalition of disabilities groups is expected as early as Monday to call for a national boycott of the film "Tropic Thunder" because of what the groups consider the movie's open ridicule of the intellectually disabled.