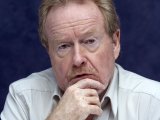 Ridley Scott, who worked with Russell Crowe, Leonardo DiCaprio on the forthcoming Body Of Lies, admitted that some cast members need more encouragement than others when it comes to sharing their ideas.
Podcast: Play in new window | Download (Duration: 22:14 — 10.2MB)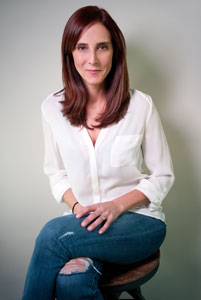 Veteran Casting Director Kelly Martin Wagner has entered a new phase in her long career: producer. Alongside partner  Nick Phillips, they've formed Revolver Picture Company, a horror-genre production company.
Kelly started out as a voice-over actor but quickly moved into casting and has been doing it now for over 20 years, with films like Hostel, The Exorcism of Emily Rose and The Devil Inside.

I talked to Kelly about her new company and how she likes her role as producer, her role as a casting director, fighting for actors and more!
Haunt, the first film from Revolver Picture Company, will be released this weekend.
Follow Revolver Picture Company on Twitter!
For the full interview, click the audio link above or download it from iTunes.
Comedian Jim Jefferies FXX series, Legit, is back for a second season and it's crazier than ever.
Jefferies said in a recent Q & A that he's learned a lot from the first season. He'd never written a sitcom before and the whole things was a "little bit more fly by the seat of your pants," he said. This season, he's written a lot more for the actors because now, he knows what their strengths and weaknesses are.
In the interview, he talks about season two, writing for the show, stand-up and killing sacred cows.
Legit airs at 10pm on Wednesdays on FXX Read more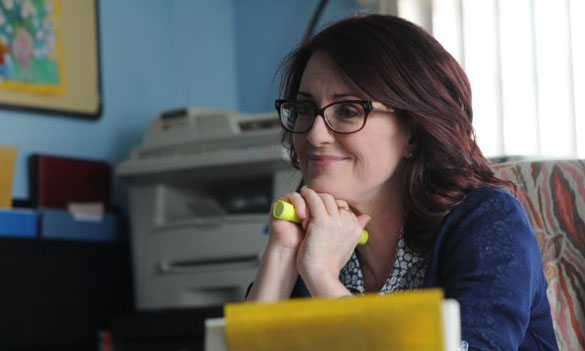 Megan Mullally is best known for her starring role on the sitcom Will & Grace (which ran from 1998 to 2006), and since the show ended Mullally has often guest starred on numerous sitcoms. Because of her credits, most people would assume that Mullally always intended to be a comedic actress. However, as she reveals to Interview magazine, she actually evolved to be a comedic actress from feedback she received from others.
Mulllally admits that she had wanted to be an actress as long as she could remember. She reveals, "From the time I was three, I was already fully ready. It was all I ever really thought about, or did, or wanted to do." Read more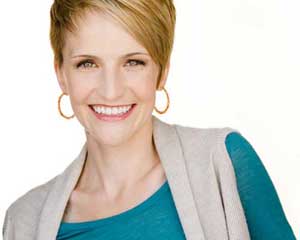 Written by Dallas Travers, CEC
Sometimes a big goal like snagging the lead in a feature film or or stepping out onto a Broadway stage can be so intimidating and exciting that we lock our view onto our target and forget to look up every once and awhile to see what's going on outside of our goal.
Truth be told, you'll be spending lot more time on the journey to your goal than in the actual final destination. Think about how much research, rehearsal, time and effort culminates in a 90 second Oscar speech. How many hours of writing, filming and editing go into a 30 minute episode of your favorite TV show? The trick is to learn to find fulfillment in the process and appreciate and reward yourself for all the hard work you're putting in.
Here are four simple ways to enjoy the ride without taking a detour. Read more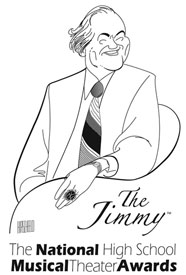 You've heard of the Tonys, Emmys and Oscars, but have you ever heard of the Jimmy Awards? If you are performer in high school, you know exactly what the awards are all about.
Each year, theater owner James Nederlander sponsors a nationwide competition, the National High School Musical Theater Awards, that begins with 50,000 students from 1,000 schools. The process takes months to narrow down the competition, but the semi-finalists wind up in New York City at the Minskoff Theatre.
This year, there were a total of 62 students, 31 boys and 31 girls, who participated in a five-day theatre workshop held at New York University's Tisch School of the Arts. The week consists of getting feedback on their solos and learning groups numbers for the final performance. Read more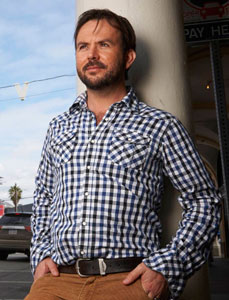 He's back! One of the funniest, most subversive characters on TV, Wilfred, is back entertaining us and torturing poor Ryan (Elijah Wood) every Thursday on FX.
Jason Gann plays Wilfred and he's just as funny in person as he is on-screen. I love how he just seems game for anything and that almost crazy, mischievous look he always has in his eyes.
I talked with him on a recent conference call where he talked about how he's willing to do anything when the cameras are rolling, the challenges of making the show and why he quit Twitter.
Wilfred airs at 10 on Thursdays on FX Read more
The To Do List is a comedy about close friends and a special summer project, loosely inspired by the real-life adventures of first-time writer/director Maggie Carey.  Set in 1993, valedictorian Brandy Klark wants to shed her uptight image before college, so she assembles a to do list of all the "activities" she missed out on in high school.  Quickly realizing that she's way out of her depth, Brandy solicits her best friends, older sister and burnt-out boss for their help and advice.  If the group is going to complete the list by September they'll need plenty of imagination and very open minds.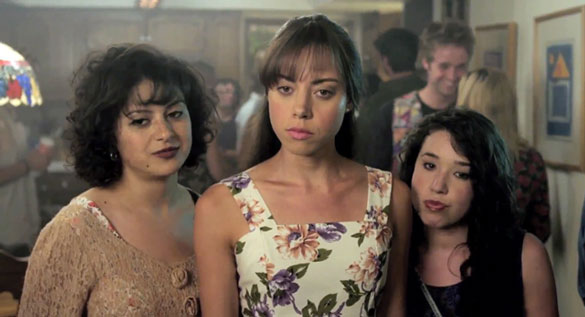 Written & Directed by Maggie Carey
Starring Aubrey Plaza, Johnny Simmons, Bill Hader, Alia Shawkat, Sarah Steele, Rachel Bilson, Christopher Mintz-Plasse, Donald Glover, Scott Porter, Andy Samberg, Connie Britton and Clark Gregg
In theaters: July 26th Read more
While Matt Damon's longtime friend Ben Affleck has moved into directing, Damon has remained focused on acting aside from a few screenplays he has co-written.  Recently Damon co-wrote the screenplay for The Promised Land, which opened to lukewarm reviews and did not make much money at the U.S. box office.  While promoting the film at the Berlin International Film Festival, Damon reflected about the difficulty of making movies that aren't tailor-made to be blockbusters.
Damon admits he does not understand the film's negative feedback.  He says, "I've had a lot of movies that haven't been received well critically or financially and I'm realistic about that. But with this one I just really love it and a big part of my heart is it. I don't understand what I'm hearing back. Maybe in time I will." Read more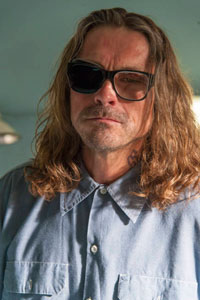 Capping off a great season of Sons of Anarchy, FX and show creator Kurt Sutter held a conference call to discuss the impact of the season and outcome of the bang-up finale.
I got a chance to ask him about how he cast's the show and he told me that when they're making casting decisions, most of the time, he'll defer to that episodes director. But, other times, he said that he'll "see something in a character or in an actor that I feel is not right or would be better served because I know where the story is going to, and then I'll make a different choice than the director."
He also talks about what might be coming for the show, dealing with the deaths of characters, social media and more.
Check it out! Read more