While Matt Damon's longtime friend Ben Affleck has moved into directing, Damon has remained focused on acting aside from a few screenplays he has co-written.  Recently Damon co-wrote the screenplay for The Promised Land, which opened to lukewarm reviews and did not make much money at the U.S. box office.  While promoting the film at the Berlin International Film Festival, Damon reflected about the difficulty of making movies that aren't tailor-made to be blockbusters.
Damon admits he does not understand the film's negative feedback.  He says, "I've had a lot of movies that haven't been received well critically or financially and I'm realistic about that. But with this one I just really love it and a big part of my heart is it. I don't understand what I'm hearing back. Maybe in time I will." Read more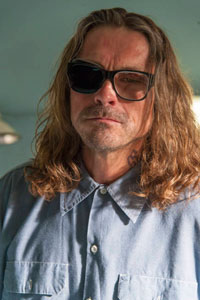 Capping off a great season of Sons of Anarchy, FX and show creator Kurt Sutter held a conference call to discuss the impact of the season and outcome of the bang-up finale.
I got a chance to ask him about how he cast's the show and he told me that when they're making casting decisions, most of the time, he'll defer to that episodes director. But, other times, he said that he'll "see something in a character or in an actor that I feel is not right or would be better served because I know where the story is going to, and then I'll make a different choice than the director."
He also talks about what might be coming for the show, dealing with the deaths of characters, social media and more.
Check it out! Read more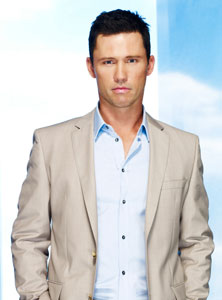 Jeffrey Donovan stars as Michael Westen on USA's hit show, Burn Notice. Already renewed for Season 7, the show is at its half-way point for Season 6 and each episode is getting more tense and darker as it winds its way to the finale.
Donovan has become a huge name since starring on the show but the guy has chops you might not know about, appearing in some major films, theater and starting his career with an assortment of TV roles. Donovan appeared in two Clint Eastwood films's J. Edgar, as Robert Kennedy opposite Leonardo DiCaprio and Naomi Watts and Changeling with Angelina Jolie and John Malkovich. He's classically trained, been on Broadway and recently starred in Don't Dress for Dinner at the Royal George Theatre in Chicago.
During a recent Q & A, he talked about how much fun it is to play the different "cover" characters on the show and which one has been the hardest, the chemistry he has with the cast, his responsibilities as a producer and his advice to actors.
Burn Notice airs on Thursdays at 10/9c on USA Read more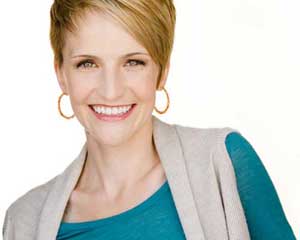 Written by Dallas Travers, CEC
Have you ever walked out of an audition feeling like the Casting Director just didn't like you? She was writing the whole time. He stopped you after only half the scene. She simply said "thank you" after you were done.
I'm sure this has happened to every actor at least once. And by the way, none of those things are necessarily bad. But I've got a secret to share with you… 99.9% of the time reactions like this have nothing to do with you.
In Don Miguel Ruiz's book, The Four Agreements, he outlines four key pillars to live an extraordinary and stress-free life. 
Today, let's explore the second agreement, "Don't Take Anything Personally" and how it pertains to your acting career.
You put a lot of work into securing auditions and opportunities, so the stakes are high, making it challenging to separate yourself from the feedback you get in the room.  Often times though, your perception and experience in an audition has nothing to do with what is actually happening.
So, how can you REALLY avoid taking things personally in the audition room?  Read more
Podcast: Play in new window | Download (Duration: 23:36 — 16.3MB)
Twilight: Breaking Dawn Part 2 opens in theaters this weekend, and by all accounts, this film is the best of the bunch.
I talked with Maggie Grace and Mia Maestro, who star in the film as part of the Denali Clan, and they both told me that they can't wait for the fans to see it. "It's a much more grownup film," Maggie told me. "It stands out from the others in terms of theme. It's more about community and the community banding together."
They also talked about much they loved working with Director Bill Condon. "He's a fantastic actor's director," Maggie told me.  With Mia adding that "he even added a special surprise at the end for fans. It's a really moving gesture that he gave all the actors and all the fans and he gave to the saga."
I really enjoyed talking to these two; they were so warm and nice. We talked about Twilight, working with Michael Sheen and those hand-painted contacts they had to wear during filming. We also talked about acting; Maggie tells a great story about watching Liam Neeson on Inside the Actors Studio and we end the interview with a one of the best conversations I've had about auditioning.
Check it out below and don't forget to catch Twilight: Breaking Dawn Part 2! 
For the full interview, click the audio link above or download it from iTunes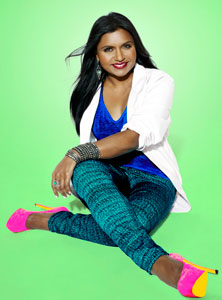 Mindy Kaling's new FOX comedy, The Mindy Project, about a OB/GYN who is "navigating the tricky waters of both her personal and professional life", just got a welcomed full season pickup. Kaling, I think, is someone who has an original comedic voice so the pickup is pretty great news. The cast, featuring Chris Messina and Stephen Tobolowsky, is fantastic and the series has so much potential that it's good to see that FOX is giving it a shot. After all, The Office didn't catch fire until its second season.

Mindy got her start in 2003when she co-wrote the play, Matt & Ben. The play became a huge hit off-Broadway and was named one of Time Magazine's "Top Ten Theatrical Events of The Year". Following that, she appeared in an episode of Larry David's Curb Your Enthusiasm and the film, The 40-Year-Old Virgin with Steve Carell. Soon after, she landed the combo punch of writer/actor in The Office, the show she left to create, The Mindy Project.
Mindy recently joined in on a conference call where she talked about her many hats (star, executive producer, writer and creator), what a typical day is like for her and how she misses live theater.
The Mindy Project airs on Tuesdays on FOX  Read more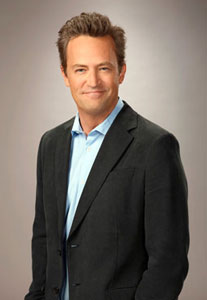 Go On, Matthew Perry's new NBC comedy, is one of the best new shows of the season. If you only caught the pilot, check it out when it airs next, it keeps getting better and better.
In the show, Perry stars as Ryan King, a recent widower and sports talk radio host who is ready to get back to work after the death of his wife. But Ryan's boss, Stephen (John Cho), has a different plan in store, making him attend grief counseling before returning to the air. Ryan finds himself in a support group for "life change," where he meets an oddball cast of characters (Laura Benanti, Julie White, Suzy Nakamura, Tyler James Williams and Brett Gelman), all with their own backstories filled with varying degrees of loss.
I talked to Perry in recent conference call where he talked about what drew him to Go On, working with the cast, the ups and down of his career and the biggest lesson he's learned. 
Go On airs on Tuesday nights on NBC.  Read more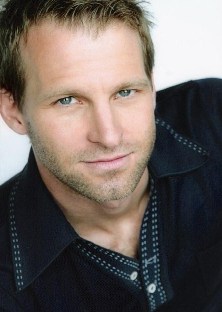 Written by Anthony Meindl
Have you ever felt that everyone else in the world seems to have "it" and you don't?
That when God was passing out the skills for talent or beauty or ability or style or charm – you missed school that day?
Have you ever felt isolated by your thoughts and thought that you were the only one thinking them? That of course, you must be crazy because no one else would think such scary and dark and messed up thoughts as you?
So obviously, there's something wrong with you.
Those thoughts – which are alienating – make you feel even more alienated because you think you're the only one who has them. Well, not really. There are some 7 billion people on the planet now. And we all collectively share many of these same thoughts. Gandhi did. JFK did. Madonna does. And J Lo. Read more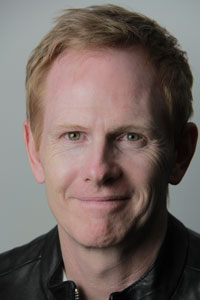 Written by David Patrick Green
When you are setting out to have an acting career, there's probably only one thing that is clear to you… somehow you have to get on TV or film. There's just something universally appealing about seeing oneself on a screen. Show me a baseball fan that has looked up at the jumbotron and come face to face with their face and who then didn't turn into a six year old and I'll show you proof that the terminators are indeed among us.
But actors are a little different from that. Many of us don't actually enjoy looking at ourselves on the screen during a performance. We just look for all the flaws…and yet we keep on trying to get on that screen more and more…and more. It's a cycle of success followed by self-loathing…a cycle we can't seem to stop. It's what we do. It's what we live for. I can't think of one time where I could actually find anything good in my work. I've been relieved that a performance wasn't 'horrible' but never came close to wowing myself. I always felt there were so many opportunities for improvement but "on the TV set" and "watching the TV set" are two different animals. Read more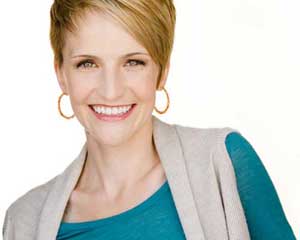 Written by Dallas Travers, CEC
When it comes to the craft of acting, you know that greatness requires consistent training, in an environment where you are challenged and get the valuable feedback required to grow. 
But how can you be great in your acting business? 
Your Business Greatness is built on three key principles.
Practice Greatness Everywhere
Contribute to Your Industry
Rely on Savvy Marketing
Let's dive in… Read more