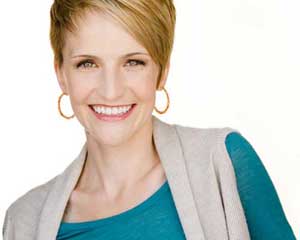 Written by Dallas Travers, CEC
If you're like me, you've realized that Twitter holds a lot of potential for relationship building in the business because of the direct line of communication it offers you.
Everyday, I see more actors, agents, casting directors and filmmakers engage in powerful online communication using Twitter as their tool.
Everyday, I also see a lot of actors waste time tweeting away and wondering why their followers aren't responding.
Well, there's a right way and a wrong way to tweet, so let me share two easy tips to help you make the most out of your tweets. Read more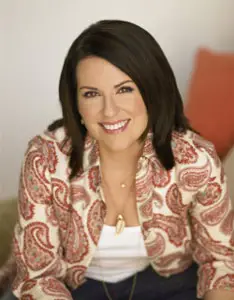 Megan Mullally has carved out an incredible career in theater and comedy—especially for someone who doesn't consider herself a trained actress.
"I never studied acting and I never took an improv class—was too scared to—and I've never done stand-up," she said in an interview with TheBestofNewOrleans.com.  "I knew that I could land a joke if I needed to, but it wasn't until Will and Grace that I thought of myself as being actually funny in any kind of way that was better than average.  I got a lot of confidence from Will and Grace and you're right, my milieu is very much the comedy milieu and somewhat the indie movie world.  But I realize now it's changed so much in the last 10 years.  It used to be that you never ever could improvise anything—you'd just be summarily dismissed on the spot.  But now I feel like you almost are expected to improvise, so I learned how to do it.  Learned on the job.  And I enjoy it quite a bit." Read more
Podcast: Play in new window | Download (Duration: 17:19 — 11.9MB)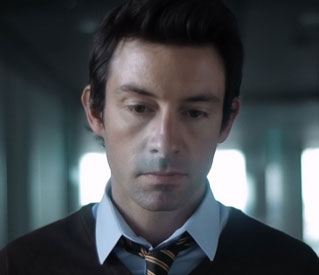 If you haven't seen Shane Carruth's directorial debut, Primer, you are missing out. It's really something to witness and it's one of those debut films that people are still in awe of.
His sophomore effort is Upstream Color, which screened at SXSW. The film, which also stars Amy Seimetz, is about how two people mysteriously come together by a strange, almost mystical and kind of evil organism. The film explores ideas about life, love and the images and imagery he captures on film is something that you really should witness in a theater. It might take you a couple minutes to get into it but once you do, the film just takes over and you're engulfed in this world he's created. It's really quite something.
Like Primer, Shane was the writer, director, producer, composer, editor and actor on the film and it's a massive undertaking. When I talked with him at SXSW, I have to say, he was completely inspiring and I would love to have half his energy and intelligence.
In the interview, we talk about his decision to be the lead actor, if he has any vanity at all when watching himself on-screen, casting and how he got the inspiration for the story.
For the full interview, click the audio link above or download it from iTunes 
Upstream Color opens in New York today and expands around the country April 12th. Read more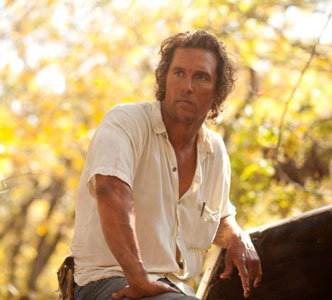 Killer Joe was definitely in my Top 10 of 2012, and most of that had to do with the incredibly surprising performance by Matthew McConaughey as the title character.  I also thought he killed it (no pun intended) last year as another lawman in Bernie.  Prior to his amazing 2012, McConaughey had the distinction of starring in one of my all-time favorite movies, Dazed and Confused, and one of my all-time hated movies, The Wedding Planner, with the latter being just one of the poorly-reviewed romantic comedies that McConaughey eventually became known for. 
But it's clear that after a short break in acting McConaughey is determined to make up for lost time in a series of jaw-dropping performances.  He spoke to Details about his recent career change.
Despite the critical acclaim he has received for playing against the romantic comedy type he became known for, McConaughey reveals that it wasn't a conscious decision.  He says, "I never said, 'Oh, I want to go do darker or edgier stuff.'  I just said, 'I'm going to take some time off. I have to take care of my family right now. We've got the means in the bank account, we've got a roof over our head, we're gonna eat well, we're fine. So let's take some introspective time.' It wasn't a mini-retirement. It was just that I wanted to listen to myself and be a bit more discerning." Read more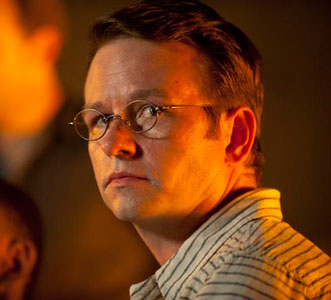 Dallas Roberts, who plays Milton, on AMC's The Walking Dead wasn't really sure what to expect when he joined the series.
"The show has chosen to deal with this rabid fandom by being super secretive with its information, so the part I auditioned for was Milton, but his name wasn't Milton on the sides," he said in an interview with Vulture.  "The scene had him talking to some woman who…I don't remember what her name was.  It just was a fake scene written to audition people for a sort of nerdy scientist-y kind of guy.  It never appeared in any scripts.
"The description probably said, 'bookish, uncomfortable around people, more in love with his books and instruments than people,' but auditions don't tend to be a forthcoming place in terms of information about the show.  You just kind of put your spin on it and cross your fingers." Read more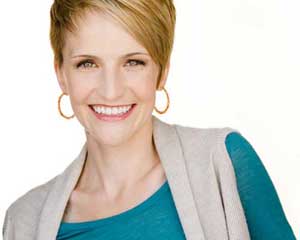 Written by Dallas Travers, CEC
What if you reach your goal, achieve your wildest dreams and you still feel the same? Shouldn't you feel differently? Better? Awesome? Well, that's not always the case. Just because you booked the part, shot the scene, got some recognition or a great new agent, doesn't mean you will suddenly feel like a whole new person. But, the goal is to feel confident inside no matter what happens in your career.
Speaking of confidence, there's a Martha Graham quote I love that always comes to mind when I'm working with a disheartened actor. It's a conversation between Agnes de Mille and Martha Graham after Agnes' big debut in Oklahoma on Broadway from her book "Dance to the Piper". This is a long quote, but bare with me, the best part is at the very end! (Martha's words are bolded): Read more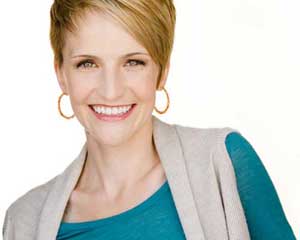 Written by Dallas Travers, CEC
I bet that when you decided to become an actor, it wasn't because you thought you could add more of the same old thing to the acting world. It was because you wanted to share your unique gifts and viewpoints with an audience just waiting for you to shine, right?
No one looks exactly the same. If we did, the world would be a pretty creepy place.
The great thing about you is that YOU are unique. You have special talents that only you can bring to the table that have nothing to do with the color of your hair or the size of your favorite pair of jeans. The trick is allowing your outer self to embrace your inner self along with all the distinct and remarkable things you have to offer.
Think of it as discovering your Inner Super Star.
Not sure how to uncover yours? Try this fun + simple exercise. Read more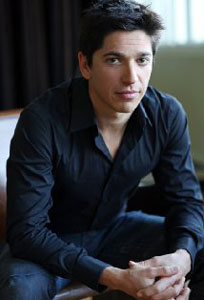 Yan England didn't expect to go to the Academy Awards when he made his short film "Henry." The 21-minute film is nominated in the live action short category with filmmakers such as actress Bryce Dallas Howard, whose film "When You Find Me," is executive produced by her father Ron Howard.
When England gained acceptance for his short film for Academy consideration, 125 films from around the world were in the running. The list of candidates then moved from 125 to a short list of 11 until the top five and England's first Academy Award nomination were announced earlier this year. For the actor-filmmaker it has been a wild experience.
"We worked on it for a year, different people, at different stages. It (the film's budget) came from my own pocket. I worked with really strong, talented professionals here in Canada. They all worked for free, for the passion of cinema. They've given me their talent, and they've put all of their talent into the film. It was a great honor to tell them "Henry" made it to the final 5. Was it expected? Not at all. Is it surreal? Totally." said England. Read more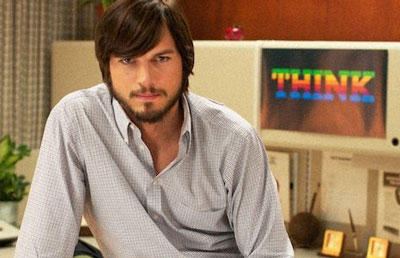 Ashton Kutcher is another actor who has made the news recently for risking his health for a film role (ie: Anne Hathaway for Les Miserables and Matthew McConaughey for The Dallas Buyers Club.)  In order to play Apple genius Steve Jobs, Kutcher adopted Jobs' fruitarian diet.
"It can lead to some serious issues," Kutcher said in an interview with The Associated Press.  "I ended up in the hospital two days before we started shooting the movie.  I was like doubled over in pain, and my pancreas levels were completely out of whack, which was completely terrifying, considering everything." Read more
It's that time of year where everyone and their alcoholic uncle are giving you their list of the best and worst films of 2012. So, we here at Daily Actor are jumping in, minus our drunk uncle.

The Top 10 Films of the 2012
1) Zero Dark Thirty
You've know doubt heard all of the hype on this film that stars Jessica Chastain and Jason Clarke, and guess what? It lives up to it and then some. The film, about the hunt for Osama Bin Laden, proves once again that director Katheryn Bigelow is a true force. Definitely a must see!
2) Argo
This has been out for a while now and if you haven't seen it yet, my question is: Why not? In a story where most of us know the ending, Director Ben Affleck manages to ramps up the suspense and forces you to sit on the edge of your seat.
3) Killing Them Softly
Starring Brad Pitt, Richard Jenkins, James Gandolfini and a handful of wonderful character actors, this film tanked at the box office. I can see why: most scenes involved just 2 people in a room talking… and talking… and talking. Boredom for some, but for those us who cherish actors and their craft, you will love it. Watch this and get schooled.
4) Hello I Must Be Going
Anytime Melanie Lynskey has a starring role in a film, that's a good thing. Director Todd Louiso's story of a divorced woman who is forced to move back in with her parents and then starts a relationship with the young son of her fathers business partner is funny, touching and a showcase for Lynskey.
5) Starlet
The film stars Dree Hemingway (yes, of that Hemingway family) as Jane, an up-and-coming porn star who forms an unlikely friendship with the elderly Sadie (80-year-old newcomer Besedka Johnson). Director Sean Baker knocks it out of the park with this small, intimate (very intimate) film.  Read more