Melissa Leo, Oscar winner for her role in 2011's The Fighter, is used to being cast in gritty parts.
"The gritty roles are not something I choose," the actress told The Los Angeles Times.  "It's more to do with what gets offered me.  For me, acting is not really about glamour.  It's about portraying humans, characters, and so my first investment is in that character."
Although Leo has received acclaim for her roles in projects like Frozen River and HBO's Treme, she is the first to admit that she still hasn't "played a single lead since I won an Oscar, nor have I been offered one."  She attributes this to "the world [being] a great big place, and not everybody knows who Melissa Leo is.  And people who put a lot of money into film are not yet interested in risking their money on me." Read more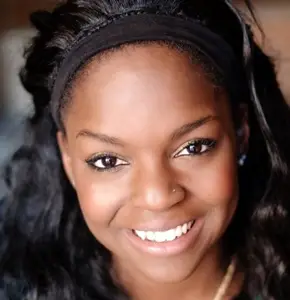 Samantha Marie Ware is earning rave reviews for her role as Nabulungi in the touring company of the hit musical Book of Mormon, now playing in Los Angeles.
Ware joined the production after performing the role for six weeks on Broadway this past spring and she said that she was happy to be able to workshop the role with the show's creators Matt Stone and Trey Parker.
"I was really playing Nabulungi as too grown up," Ware told The Los Angeles Times.  "Matt really helped me to find my inner innocence."
Ware's character sings one of the show's most touching songs, "Sal Tlay Ka Siti," towards the end of the first act and she old the paper that she is "on stage by myself and I'm very vulnerable. It's just me and the audience and it can feel like they are judging me.  So it took me a while to feel comfortable enough with myself to just tell the story to them because that's what they are there for." Read more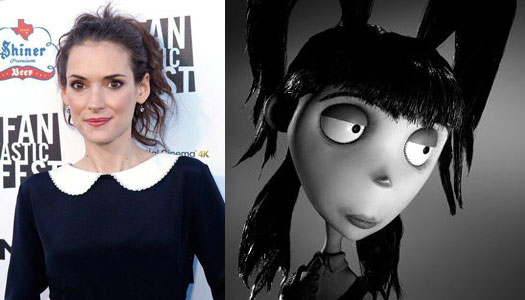 Winona Ryder is teaming up with Tim Burton for the new animated film, Frankenweenie, after first working with the director on Beetlejuice in 1988.
"I've known Tim Burton for 25 years, and I credit him with my career—I really mean that," she said in an interview with Flicks and Bits.  "I don't know if…acting was sort of an accident for me.  I wasn't going on auditions and trying to be an actor.  I was actually sort of discovered in San Francisco and I'd done only two movies, small parts, and I remember my parents were very picky—because we had to drive from Northern California for Beetlejuice, it was like 9 hours to get there, and I remember very well when I first met Tim." Read more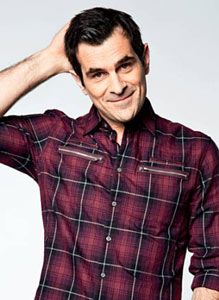 Ty Burrell has found the role of a lifetime as Phil Dunphy on ABC's hit sitcom, Modern Family.  He won an Emmy last year for his portrayal, and he's been nominated again this year.  But Burrell claims he owes his success to the writers.
He told Arts Beat, "I don't think you have this kind of consistency without really exceptional writing.  One of our cast things, after our table reads, is we all walk back to the soundstage just going, 'Man, I can't believe they did it again.'"
Most of the show is taken from the writers' real lives.  Some is taken from the actors, "but not to the extent that the writers do," Burrell said.  "It's probably 10 percent from the cast and 90 percent from the writers.  As a parent I relate much more to the Mitch and Cam storyline because I have two little kids.  So all the toddler stuff." Read more
Dexter star Jennifer Carpenter, who plays police detective Debra Morgan in the hit Showtime series, says she wouldn't be part of the critically acclaimed drama if it wasn't for Laura Linney.
"We did 'The Crucible' together [on Broadway], and after that, she was attached to '[The Exorcism of] Emily Rose.' She's the reason I got to audition for that," she said. "Laura Linney is responsible for me getting The Exorcism of Emily Rose,' which led to Dexter, so I owe her everything," 
Carpenter also shared that "she's still a very good friend.  I'm so grateful, not only for how she's helped me navigate my career, but also for what a really beautiful person she is. "
via Zap2It
As actor Ken Jeong tells it, his Hollywood ubiquity can be chalked up to a hangover he's still experiencing.
"Honestly, it is The Hangover dust that gets me these jobs" the 41-year-old comedian/physician (yes, you read that correctly) told the Associated Press in a recent interview. "Everything I have done in the last two years, in all honesty, is directly because of The Hangover."
Since that seminal buddy-comedy flick arrived in theaters two summers ago, Jeong has made appearances in movies like Furry Vengeance, Despicable Me and Vampires Suck, and has become a fan favorite on NBC's Community.
Jeong received his degree in medicine from the University of North Carolina in 1995 and completed his medical residency at a New Orleans hospital while honing his stand-up skills. He eventually won a stand-up competition that gave him the chance to perform at Los Angeles' famed Improv comedy club. He jumped at the opportunity.
"I had to take up a day job at an HMO here in L.A., and at night I would just do stand-up comedy in town, and all the while, actually, hoping I could kind of go back to acting," Jeong told the AP. "Really, just four years ago, I was working full time as a physician. Every day is, like, 'I can't believe, I can't believe I'm doing this.'"
Read more
I had put up the 3 minute HD opening credits to Watchmen yesterday only to find this morning that the original site had taken it down.
I guess Warner Brothers lawyers were working overtime?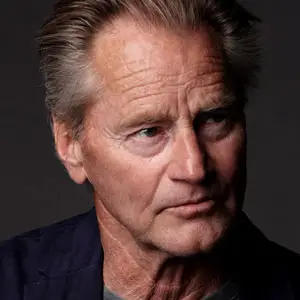 You really won't see Sam Shepard in a blockbuster movie (okay, he was in Stealth, but that's about it), so seeing Shepard's name in the credits of a film is probably a good indication that the movie is at least well-written.  That's because Shepard has always been as much of a writer as an actor and finds himself drawn to quality scripts. In a conversation with The Guardian, he talks about how he values the strength of a film script and why he primarily writes for theater these days.
Shepard admits that he chooses his roles based on how a character is written.  He explains, "I think it's based on the character. So many contemporary scripts are written by committee and they're pretty obviously written by committee. Within the first three to five pages, you can tell how many writers were on this sucker. If there's one writer, it's very distinct and usually they have a hold of something. The people I enjoy working with now are what they used to call 'auteurs': people who write their own material, then shoot it, and they're very rare. I mean, there's a handful of them." Read more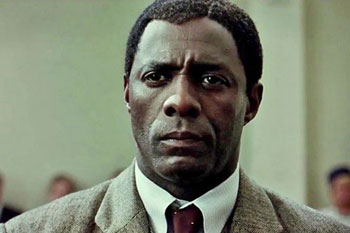 As Hollywood gears up for awards show season, one name keeps coming up as a possible contender for Best Actor this year—Idris Elba. He plays the role of Nelson Mandela in the film Mandela: Long Walk to Freedom.
With credits to his name like a critically-acclaimed role in The Wire and the BBC One mini-series Luther, the 41-year-old actor wanted to prove that he could take on the iconic figure of Mandela. He immersed himself in the character and even spent a night a Robben Island prison, the same place were the anti-apartheid leader spent 18 years behind bars.
He said, "I remember the guy [at the still-working prison] was very nervous about locking me in. I was in there by myself and it was pretty harrowing. I had to really calm the f - - - down. I did have a telephone [and], if I really wanted to get out, I could. But as soon as the guy left, I realized there was no signal." Read more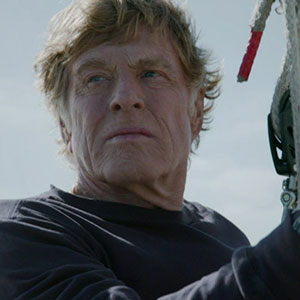 All Is Lost in not a movie that everyone is going to like.  It is a story survival about a lone man against nature as he faces dangerous conditions with his damaged boat in the middle of the ocean.  One of the most incredible things about it is that it is almost entirely free of dialogue because it only features a single actor.  Of course, when that actor is the iconic Robert Redford, it's no problem to stay fixed on him on screen.  He spoke to The New York Times about how he ended up being cast in such a unique film, what he brought to a character with no backstory, and how he managed to get through such a grueling shoot at his age.
Redford explains that since the character he plays has no name of backstory — either in the film or in the script — he portrayed the character as if it were himself.  He says he did this because he didn't have another choice, pointing out, "There was so little described of the guy that, of course, it had to be me." Read more