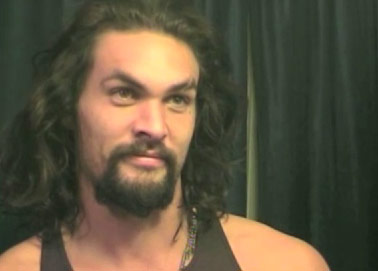 I know this movie was a total flop but I actually enjoyed it and I thought Jason Momoa was a great Conan.
Here's a Blu-Ray extra that MTV posted that show's the audition video Momoa made to snag the part.  
The studio didn't want the former Baywatch actor in the role but the director, Marcus Nispel, was big on him for the part.
So, the two went to the wilds of… Mulholland Drive in LA to film Momoa in his Barbarian glory.
Check it out below!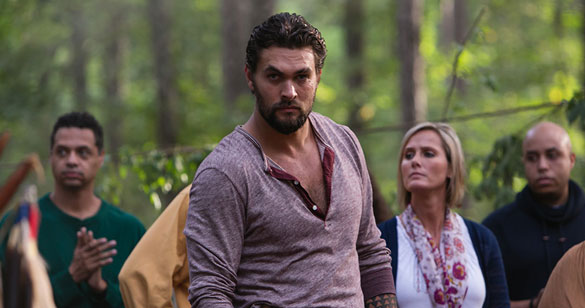 The SundanceTV channel has recently started creating scripted original series and the latest one is The Red Road starring Jason Momoa. In the series Momoa stars as Phillip Kopus, a member of the New Jersey Ramapough Mountain Indians who was recently released from prison. While Momoa is better known for action-oriented work like Game of Thrones, Conan the Barbarian, Stargate Atlantis, and heck, even Baywatch Hawaii, The Red Road gives him an opportunity to show off his dramatic side.
He spoke to New York Magazine about why he chose to take a role in a dramatic series and how he prepared himself for the role. Read more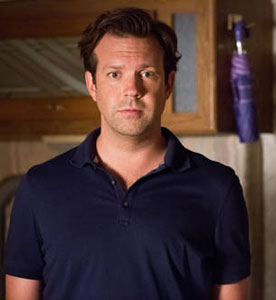 Jason Sudeikis is familiar to most television audiences for his work on Saturday Night Live. After ten years on the show, two years as a writer and eight years as a cast member, the comedian is moving on to other projects.
Sudeikis sat down with actor Michael Keaton for Interview magazine to talk about his style of comedy where he doesn't play the material like it is comedy. He tries to find the inner workings of the character to discover where the comedy emerges.
One of the We're the Millers star's favorite moments to play are the transitional moments. He described his approach to making those moments work on-screen.
Sudeikis shared, "I'm always a fan of those smaller moments. In my head, I sort of go about performing a comedy show like it's not a comedy show. I made the choice to move to Chicago to try Second City because of guys like Scott Adsit, who was on 30 Rock, and Kevin Dorff, who did Conan for years. Those are my heroes, and they were great actors, but they didn't push, in the sense of, "Oh, I get either three little laughs here or I just sort of save it all and I get one big laugh …" Those guys played it real and that's what I liked." Read more
Inside the Actors Studio, hosted by James Lipton, will celebrate reaching 250 episodes with a special 2-hour show on Wednesday, May 29th at 7p.m.

Lipton sits down for brand new interviews with former guests including Actors Studio alumnus Bradley Cooper, Robert DeNiro, Jennifer Lopez, Christopher Walken, Barbara Walters, Dave Chappelle, Jay Leno, Conan O'Brien, Ellen Burstyn and Spike Lee. Read more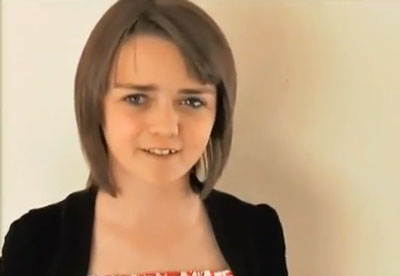 Here's your chance to see how Jason Momoa won the part of Khal Drogo.
The Irish Times dug up a handful of audition tapes from Game of Thrones and whether you're a fan or the show or not, you definitely should watch them. Watching audition tapes of actors are huge resources.
Check out Momoa (Khal Drogo), Maisie Williams and Sophie Turner (Arya and Sansa Stark) and Rory McCann's (Sandor Clegane) auditions and see why they got their roles!   Read more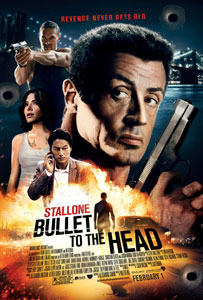 I have to admit, I wasn't expecting much from Bullet to the Head, the new Sylvester Stallone film about a New Orleans hitman who reluctantly teams up with a detective (Sung Kang) from Washington D.C. to rid the town of its big bad (Lost's Adewale Akinnuoye-Agbaje).
The film, based on Alexis Nolent's French graphic novel and directed by Walter Hill, is completely ridiculous. You know exactly what will happen and how the film will end. Co-star, Kang is a mediocre actor at best and Christian Slater is doing the best Christian Slater impression ever.
At one point, Stallone is running on a metal railing, high above a pack of men shooting at point blank range and they all miss him. He doesn't even get a scratch!
Like I said, this movie is ridiculous!
But, you know what? I really liked it. Read more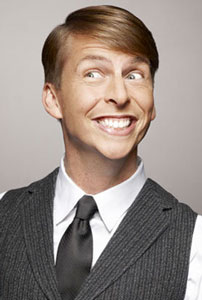 Though a long-time supporting player, comedian Jack McBrayer has since broken through with his starring role on 30 Rock over the last few years.  He's also putting his familiar voice to work voicing Fix-It Felix, Jr. in Disney's latest animated film, the classic arcade game-inspired Wreck-It Ralph. 
McBrayer spoke to NBC New York about his role in the film and about his dedication to becoming a success after years of trying.
While McBrayer has always been working, it's only recently that he has become successful after all of his hard work.  He explains, "I was very hungry right before things came into play. I got my start in Chicago doing Second City, which is where I met Tina Fey. So this is like from 1996 to when 30 Rock started in 2006, between living in Chicago doing Second City, moving to New York, doing the comedy scene there – Conan O'Brien was shooting his show there – and then I moved to Los Angeles. I was still temping and struggling. It was a solid decade. It was ten short years in the making before I finally got a break where I could eat three meals a day. But I was always happy to do the work because I knew what I wanted to do, and I was going to do whatever it took to get there." Read more
Kellan Lutz goes all out for his auditions, including the one he did half-naked for Tarzan.
"When I auditioned, I wore my Conan wig, because I was testing for Conan the Barbarian at the time," the Twilight star told Hollywood.com.  "So I had this wig that I made for that so I wore that and then I walked into the audition in my underwear."
It was only after the audition that someone told him the film was going to be animated.  So his prized abs were of no use for the project.  Lutz recalled, "They're like, 'No can you actually slim down so you can fit in the [performance capture] suit.'" Read more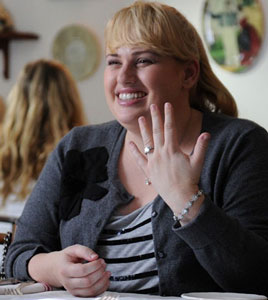 Moviegoers should expect to see a lot of Rebel Wilson in the coming months.
The raunchy Australian actress first caught our attention as Kristen Wiig's bizarre roommate in last year's Bridesmaids.  Now, Wilson is appearing in another wedding-related comedy, Bachelorette, alongside Kirsten Dunst and Lizzy Caplan.
Although Wilson will be appearing in upcoming movies like Pitch Perfect and Pain and Gain, the actress wasn't automatically handed roles.  "Well, what happened is I first came to America and signed with William Morris Endeavor within, like, a couple of days of coming here," Wilson told NBC New York.  "Then they send you out on these parades of meetings, because of course nobody knew me even though I was well known in Australia and had done 13 TV series there.  It's not like Americans watch Australian TV, and so they had no idea." Read more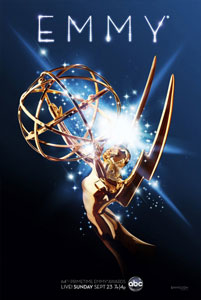 If you're a numbers person, then you might like this. The Emmy organization has tallied up all of the current and previous nominations and wins that each show and actor has received.
Larry David has 23 nominations, combining his acting and writing turns for both Seinfeld and Curb Your Enthusiasm. Tina Fey comes in at 2nd with 22 nominations. 30 Rock comes in at a total of 90 total nominations with Mad Men at 85.
Check out the entire list below! Read more