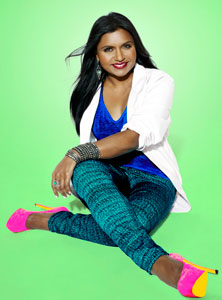 Mindy Kaling's new FOX comedy, The Mindy Project, about a OB/GYN who is "navigating the tricky waters of both her personal and professional life", just got a welcomed full season pickup. Kaling, I think, is someone who has an original comedic voice so the pickup is pretty great news. The cast, featuring Chris Messina and Stephen Tobolowsky, is fantastic and the series has so much potential that it's good to see that FOX is giving it a shot. After all, The Office didn't catch fire until its second season.

Mindy got her start in 2003when she co-wrote the play, Matt & Ben. The play became a huge hit off-Broadway and was named one of Time Magazine's "Top Ten Theatrical Events of The Year". Following that, she appeared in an episode of Larry David's Curb Your Enthusiasm and the film, The 40-Year-Old Virgin with Steve Carell. Soon after, she landed the combo punch of writer/actor in The Office, the show she left to create, The Mindy Project.
Mindy recently joined in on a conference call where she talked about her many hats (star, executive producer, writer and creator), what a typical day is like for her and how she misses live theater.
The Mindy Project airs on Tuesdays on FOX  Read more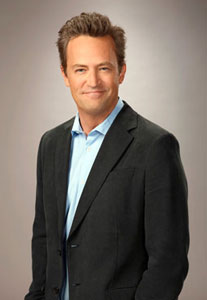 Go On, Matthew Perry's new NBC comedy, is one of the best new shows of the season. If you only caught the pilot, check it out when it airs next, it keeps getting better and better.
In the show, Perry stars as Ryan King, a recent widower and sports talk radio host who is ready to get back to work after the death of his wife. But Ryan's boss, Stephen (John Cho), has a different plan in store, making him attend grief counseling before returning to the air. Ryan finds himself in a support group for "life change," where he meets an oddball cast of characters (Laura Benanti, Julie White, Suzy Nakamura, Tyler James Williams and Brett Gelman), all with their own backstories filled with varying degrees of loss.
I talked to Perry in recent conference call where he talked about what drew him to Go On, working with the cast, the ups and down of his career and the biggest lesson he's learned. 
Go On airs on Tuesday nights on NBC.  Read more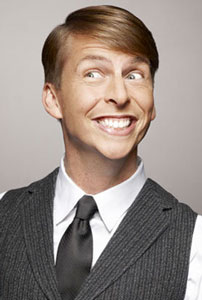 Though a long-time supporting player, comedian Jack McBrayer has since broken through with his starring role on 30 Rock over the last few years.  He's also putting his familiar voice to work voicing Fix-It Felix, Jr. in Disney's latest animated film, the classic arcade game-inspired Wreck-It Ralph. 
McBrayer spoke to NBC New York about his role in the film and about his dedication to becoming a success after years of trying.
While McBrayer has always been working, it's only recently that he has become successful after all of his hard work.  He explains, "I was very hungry right before things came into play. I got my start in Chicago doing Second City, which is where I met Tina Fey. So this is like from 1996 to when 30 Rock started in 2006, between living in Chicago doing Second City, moving to New York, doing the comedy scene there – Conan O'Brien was shooting his show there – and then I moved to Los Angeles. I was still temping and struggling. It was a solid decade. It was ten short years in the making before I finally got a break where I could eat three meals a day. But I was always happy to do the work because I knew what I wanted to do, and I was going to do whatever it took to get there." Read more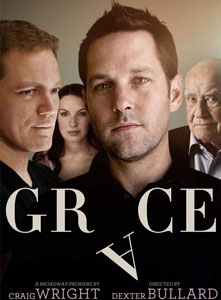 Two woman walked by me on their way out of the theater after seeing Grace starring Paul Rudd and Michael Shannon at the Cort Theatre.  One of the women turned to the other and said, "I thought it was supposed to be a comedy."  She then added "But I'm glad it wasn't." 
Indeed, though there are moments of great humor in Grace, which was written by Craig Wright (who has also written episodes of TV's Six Feet Under and Lost), this forceful drama is about the influence of God (or lack thereof) on the paths of our lives.
Grace takes place in two identical condos next door to each other in Florida and opens with its ending, in which two of the main characters are murdered and a third, the shooter, commits suicide.  This scene is "rewound" and played both forwards and backwards by the cast, a technique that is used later in the play during another key scene.  After this grisly opening the story goes back several weeks to establish the characters we have just seen brutally gunned down.   Read more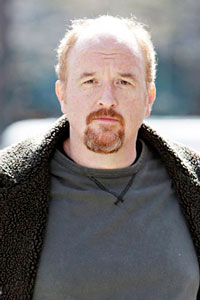 So there's good news and bad news for fans of the Emmy-winning comedy Louie, which comedian Louis C.K. not only writes but stars in.  The good news?  There will be a season 4.  The bad news?  It won't begin airing until spring 2014 at the earliest.  Louis C.K. revealed this news to reporters several days after the third season finale aired and while he is on a lengthy national standup tour.
Louis C.K. explained that he is taking the break primarily to recharge his creative batteries.  He says, "The last three seasons have been this surge of fun and work and stories, and it's been great to share all this stuff, and I want to keep going.  I want the show to keep getting better. That's my goal, and I don't want it to be making the doughnuts. I want it to keep being something that comes from somewhere fun and important, and I want it to stay funny. It's a luxury that I asked for, which is more time to create Season 4."  FX, the channel that airs Louie, had no issue with granting Louis C.K. a break from producing the series. Read more
Actor/comedian Billy Connolly doesn't strike me as the type of person who parrot out generic answers to questions about his latest projects (as opposed to, say, Liam Neeson talking about the "character development" in Battleship).  My notion appears to be correct, because in an interview with New York magazine he openly admits that he isn't a fan of J.R.R. Tolkien's writing even though he is appearing in The Hobbit movie series in the key role as the dwarf lord Dain Ironfoot.
But not only does Connolly confess his dislike for Tolkien's writing, he even says he generally dislikes people who are fans of Middle-Earth.  He says, "I've never read The Hobbit. Never.  Never read Lord of the Rings.  I could never read Tolkien. I always found him unreadable … I didn't read [the books], and I normally don't like people who have! The people who love it, they're kind of scary. They talk all this gobbledygook and they think of it as the Holy Grail."  Read more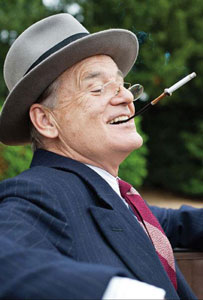 Bill Murray isn't likely to be the first actor that pops into your head when you think of someone to play beloved President Franklin Delano Roosevelt but the comedian is already earning Oscar talk about his portrayal in Hyde Park on the Hudson.
"You can't get all ramped up and amped up about this thing all the time," Murray said to The Huffington Post.  "I mean, I got excited about it once [for his Oscar nomination for Lost in Translation], and it was odd.  I won all the prizes, I won literally all the prizes all the way up to the last one.  And I really thought, well, 'I've just to go get this thing, I'll be right back.'  And then I didn't win, and I thought, 'Well, that's odd.  How odd is that?  I'm feeling so odd right now.'  And I came all dressed up and didn't win.  So I'm not going to get all crazy about that."
Murray has tried to move on from the disappointment.  "It was OK that I didn't win, and I don't have any hard feelings about it," he said.  "It was like, 'OK, that was cool, I'm fine.  I'm fine with the way my career's gone.  I'm happy with it.  It's gone great.'  The great thing about the Oscars that's cool is that it means people are going to see your movie.  That's really the deal." Read more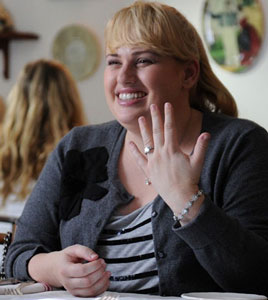 Moviegoers should expect to see a lot of Rebel Wilson in the coming months.
The raunchy Australian actress first caught our attention as Kristen Wiig's bizarre roommate in last year's Bridesmaids.  Now, Wilson is appearing in another wedding-related comedy, Bachelorette, alongside Kirsten Dunst and Lizzy Caplan.
Although Wilson will be appearing in upcoming movies like Pitch Perfect and Pain and Gain, the actress wasn't automatically handed roles.  "Well, what happened is I first came to America and signed with William Morris Endeavor within, like, a couple of days of coming here," Wilson told NBC New York.  "Then they send you out on these parades of meetings, because of course nobody knew me even though I was well known in Australia and had done 13 TV series there.  It's not like Americans watch Australian TV, and so they had no idea." Read more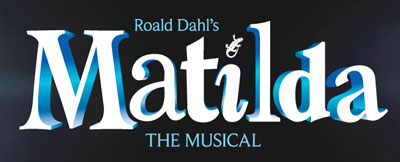 Matilda the Musical will be holding an open call for the role of 'Matilda' in New York City on Sunday, September 30th at Pearl Studios (519 Eighth Avenue, 12th Floor, between 35th and 36th streets). 
Check-in begins at 10:00 AM in Studio C on a first come / first serve basis.  Auditions will begin at 11:00 AM.
Producers are seeking 8-10 year old girls who are 4'4 or under. Matilda should be a strong singer and confident speaker with a good understanding of text and intelligent approach to acting. She should look like the runt of the litter. However, she is extremely bright, fearless and focused, and able to speak assertively. Read more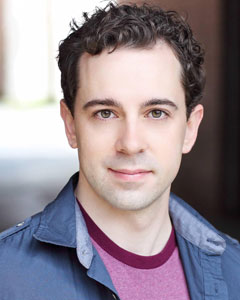 It would have been easy for the producers behind Chaplin, a new Broadway musical based on the life of the famed early film icon, to find a Hollywood star to cast in the lead.  But going that route would have made it unlikely to equal the performance of Rob McClure, who initially received rave reviews portraying the man behind the Little Tramp during the musical's run at California's  La Jolla Playhouse.  In an interview with his hometown NorthJersey.com, McClure talks about how dedicated he is to the role and how closely he studied Chaplin to prepare for his first lead Broadway role.
McClure explains that he has to bring a lot to the role in order to make it "click" for the audience.  He says, "I think what I bring is a sense of having fun – I really enjoy being onstage, and I believe audiences sense that, and it makes them comfortable.  I want them to feel, 'We will choose to believe for the next couple of hours that you're Charlie Chaplin.'  And I'm willing to take risks; when a director suggests something, I won't say no. Warren [Carlyle, director of Chaplin] asked me if I thought I could learn to play the violin if they set up lessons. If he has confidence in me, then I think I can do it." Read more