Comedian Jim Jefferies FXX series, Legit, is back for a second season and it's crazier than ever.
Jefferies said in a recent Q & A that he's learned a lot from the first season. He'd never written a sitcom before and the whole things was a "little bit more fly by the seat of your pants," he said. This season, he's written a lot more for the actors because now, he knows what their strengths and weaknesses are.
In the interview, he talks about season two, writing for the show, stand-up and killing sacred cows.
Legit airs at 10pm on Wednesdays on FXX Read more
Will Ferrell has had a reputation for being a hard actor to approach in public, and was even named as the worst celebrity autographer in 2007 in Autograph magazine. But in an interview with USA Today to promote his upcoming film The Campaign, Ferrell seems to suggest it isn't him that lets people down — it's their own expectations.
Ferrell admits that he disappoints people who expect him to be as funny as his on-screen characters.  He says, "I know I am continually letting people down when they come up to me.  They approach me with the sense of, 'He's going to do something funny.' I don't feel any pressure to have to do it. Sometimes you're in a mood to be playful. Other times you have to be somewhere or you have your family. I have no problem with going, in a polite way, 'I have to go.' When someone yells out a line from a movie I've done, a lot of times I can't remember what the line is."  Still, there is one aspect of being approached in public that he enjoys: when he is mistaken for someone else.  Ferrell says, "I love when you get mis-recognized. I love when it's totally the wrong movie.  Or when you're asked to give the résumé. 'Where do I know you from?' I go, 'I used to be on St. Elsewhere. How can I help you?' " Read more
In a recent interview with omg!'s Young Hollywood web series, Parks and Recreation star Amy Poehler offered her advice to the thousands of aspiring comedians trying to break into Hollywood and attain the level of success her and her NBC co-stars enjoy.
"There's not enough jobs and too many funny people. Stay out of here. We don't want you here," Poehler told host RJ Williams.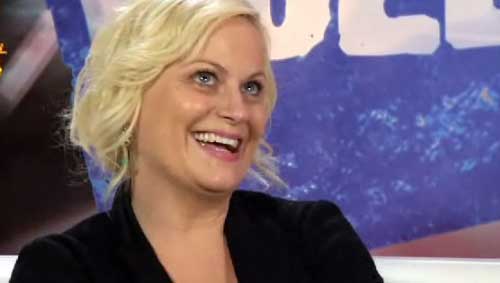 She followed those welcoming words up with something a little more sincere. "Honestly, genuinely be prepared to be broke for, like, 15 years," she suggested before adding, "If you can create your own stuff and work with the right people, something will happen."
Poehler had her successes before Parks, but she clearly found that something with the half-hour mockumentary series, which follows the hilarious government employees in the fictional town of Pawnee, Indiana. She plays Deputy Director of Parks and Recreation Leslie Knope on the critically- and commercially-adored show.
Now in its third season, Parks' latest episodes didn't begin airing until January due to Poehler's recent pregnancy (she had a boy, her second) and NBC's decision to air new comedy Outsourced in its place until the end of 2010. Following The Office's strong Thursday night lead-in, the show is one of the struggling network's bright spots.
"I'm super happy to be back and super happy to be behind The Office," Poehler said.
Video after the jump.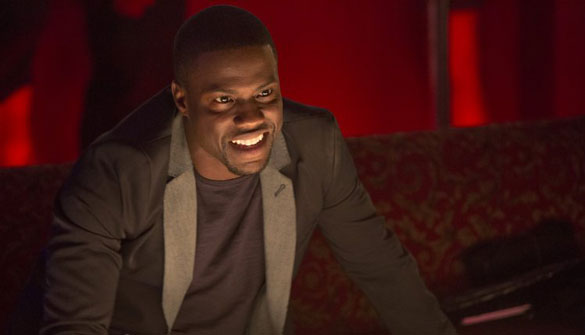 If you've watched television at all in the last few weeks you've probably seen at least one commercial for a movie starring stand-up comedian Kevin Hart. That's because as of February 14 Hart will have starred in three films released in 10 weeks — December's Grudge Match, January's Ride Along, and February's About Last Night. While Hart should probably be worried about overexposure if studios keep scheduling movies starring him every three weeks, he does think that his busy schedule this winter serves as an announcement to Hollywood that he's arrived. Read more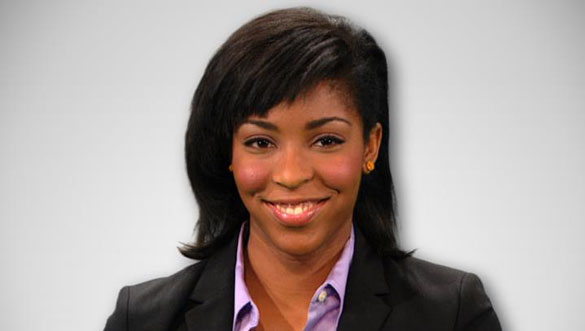 While much has been made about Saturday Night Live finally hiring a black female comedian after Maya Rudolph's 2007 departure, little fanfare occurred when Jessica Williams joined The Daily Show with Jon Stewart as a correspondent in 2012. The former star of Nickelodeon's Just for Kicks talked to Mother Jones about the show and her thoughts on women in comedy.
She explained how the audition for the Comedy Central show came about. Read more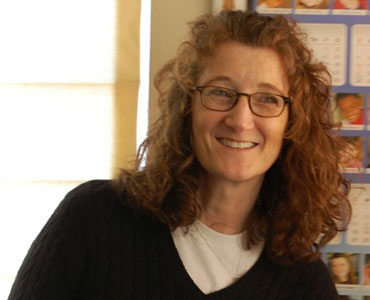 If you've noticed lately, geeks are hot in Hollywood. Many of those geeks have one woman to thank, casting director Allison Jones, who has helped comedians and actors with a nerdy edge take over the big and small screen.
Jones has discovered talents like Superbad's Christopher Mintz-Plasse and Veep's Timothy Simons. She talked to Fast Company about her work in the industry and how she finds those hidden gems.
The talent-maker indicated that her discovery process isn't that simple. She does look for that "It" quality, but also confirmed that "it's just all instinct, who I like and who I think is funny. I don't know." Read more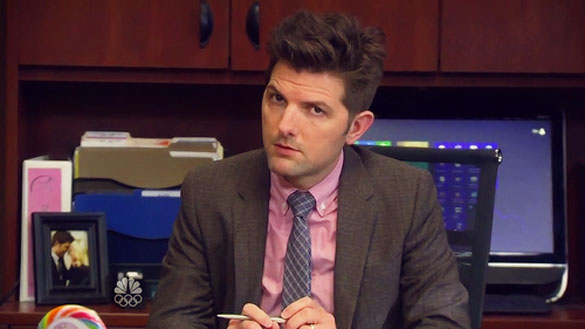 Adam Scott has enjoyed his time on NBC's sitcom Parks and Recreation, but this season he is taking it to the next level by directing one of the episodes. The 40-year-old actor talked to Vulture about going behind the camera when his character, Ben Wyatt, had a lot to do on-camera.
He talked about how the directing opportunity came up with the show. Read more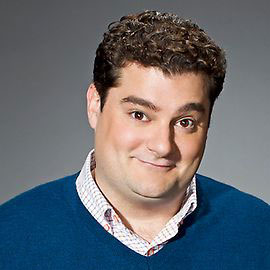 For comedians, the pinnacle of success is a stint on Saturday Night Live. That was exactly Bobby Moynihan's goal for years while he lived in New York tending bar at Pizzeria Uno and honing his improv skills at Upright Citizens Brigade.
It didn't come easy, but after years of working hard in anonymity, the producers of the longtime NBC show finally invited him to audition.
The 36-year-old comedian revealed, "I was absolutely terrified, but elated, because that's all that I've ever wanted to do."
Even though Moynihan was finally stepping into his dream scenario, it was a long road to get there. The actor had a four-hour wait in the dressing room before his audition and a nine-hour wait outside of SNL creator and executive producer Lorne Michael's office. Read more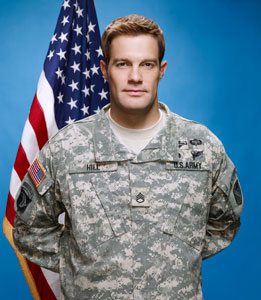 Enlisted, Fox's new comedy, has been getting some great reviews and after checking it out, I have to agree – the show is really good. I'm not the biggest fan of network comedies but this show is definitely the cream of the crop.
The show stars Geoff Stults as Staff Sergeant Pete Hill, one of three brothers who stay behind to try to keep a Florida Army base in order. Stults and the rest of the cast, including Chris Lowell, Parker Young and Keith David, are hilarious and work perfectly together.
Stults joined in on a conference call where he talked about his career and why he's been so successful, working on the show and more.
Enlisted airs on Fridays at 9:30pm on Fox Read more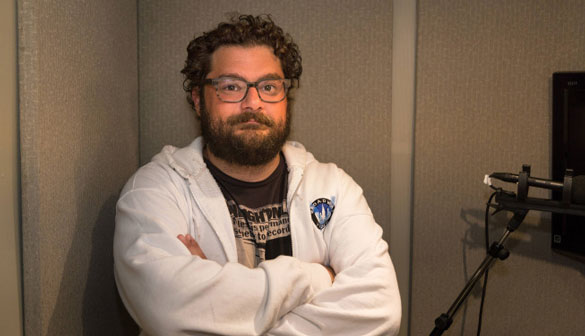 Saturday Night Live star Bobby Moynihan stars as Chozen, a gay white rapper fresh out of prison, in FX's new animated comedy, Chozen.
The show is ridiculous but in the absolute best of ways and Moynihan is hilarious in the part; the voice he uses for the character fits perfectly. When asked in a recent conference call to chat about the show and when someone asked how he came up with the voice, he was almost embarrassed. "I know it sounds weird to say, but it's a voice I've been doing all my life," he said.
In the interview, Moynihan, who was joined by series creator, executive producer, and writer Grant Dekernion, talks about voice work, SNL, writing and being Chozen!
Chozen airs on Mondays at 10:30 p.m. on FX. Read more