Will Ferrell has had a reputation for being a hard actor to approach in public, and was even named as the worst celebrity autographer in 2007 in Autograph magazine. But in an interview with USA Today to promote his upcoming film The Campaign, Ferrell seems to suggest it isn't him that lets people down — it's their own expectations.
Ferrell admits that he disappoints people who expect him to be as funny as his on-screen characters.  He says, "I know I am continually letting people down when they come up to me.  They approach me with the sense of, 'He's going to do something funny.' I don't feel any pressure to have to do it. Sometimes you're in a mood to be playful. Other times you have to be somewhere or you have your family. I have no problem with going, in a polite way, 'I have to go.' When someone yells out a line from a movie I've done, a lot of times I can't remember what the line is."  Still, there is one aspect of being approached in public that he enjoys: when he is mistaken for someone else.  Ferrell says, "I love when you get mis-recognized. I love when it's totally the wrong movie.  Or when you're asked to give the résumé. 'Where do I know you from?' I go, 'I used to be on St. Elsewhere. How can I help you?' " Read more
In a recent interview with omg!'s Young Hollywood web series, Parks and Recreation star Amy Poehler offered her advice to the thousands of aspiring comedians trying to break into Hollywood and attain the level of success her and her NBC co-stars enjoy.
"There's not enough jobs and too many funny people. Stay out of here. We don't want you here," Poehler told host RJ Williams.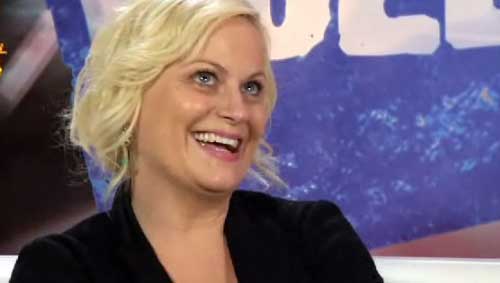 She followed those welcoming words up with something a little more sincere. "Honestly, genuinely be prepared to be broke for, like, 15 years," she suggested before adding, "If you can create your own stuff and work with the right people, something will happen."
Poehler had her successes before Parks, but she clearly found that something with the half-hour mockumentary series, which follows the hilarious government employees in the fictional town of Pawnee, Indiana. She plays Deputy Director of Parks and Recreation Leslie Knope on the critically- and commercially-adored show.
Now in its third season, Parks' latest episodes didn't begin airing until January due to Poehler's recent pregnancy (she had a boy, her second) and NBC's decision to air new comedy Outsourced in its place until the end of 2010. Following The Office's strong Thursday night lead-in, the show is one of the struggling network's bright spots.
"I'm super happy to be back and super happy to be behind The Office," Poehler said.
Video after the jump.

Monday night saw the thirteen annual 24 Hour Plays event in New York City at the American Airlines Theater, and if the event by its nature wasn't confined to a single day one would expect that the popular fundraiser was long overdue for expansion.
Actors participating this year included Jesse Tyler Ferguson, Rachel Dratch, James McAvoy, Anthony Mackie, Rosie Perez, Jason Biggs, Zachary Levi and Krysta Rodriguez and each brought their own props and costumes.  Levi's and Rodriguez's participation is particularly impressive considering they are currently starring in First Date on Broadway and this would have normally been their night off! Read more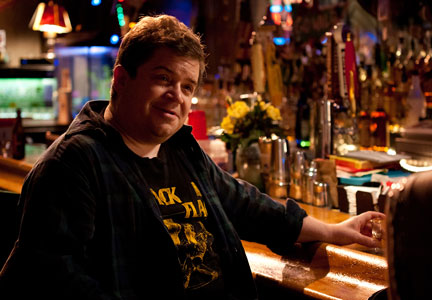 For years Patton Oswalt was one of those "Hey, look, it's that guy!" actors.  You know, the type that you're familiar with because he or she has a unique look and has appeared in various small roles, but never had any leading roles that would make them more recognizable.  However, Oswalt has gone from that to being a well-known actor, especially after dramatic turns in dark comedies like Big Fan and Young Adult.  In an interview with Variety, Oswalt speaks about how he transitioned from comedian to professional actor, why he began seeing and acting coach, and, perhaps the most newsworthy, that he auditioned for a role in 12 Years a Slave.
While Oswalt had thought about acting and had some bit parts, he never considered it seriously until he started appearing regularly on King of Queens.  Working in that atmosphere taught he a lot, and he says, "I learned so much from watching others work out scenes and will forever thank the show for not firing me in those early seasons when I was such a horrible actor" (he even got away with remaining completely motionless during the opening scene of an episode). Read more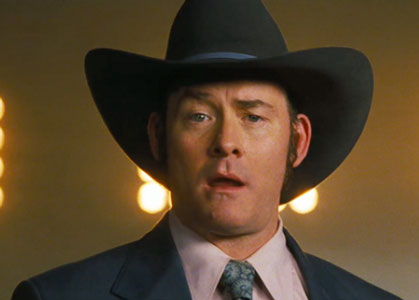 One of the most highly anticipated films of the holiday season is Anchorman 2: The Legend Continues. One of the actors returning to the fan-favorite film is David Koechner who plays Champ Kind, the sportscaster at Ron Burgundy's San Diego news station.
The stand-up comedian recently spoke with the San Diego Reader about his career and why he chose to star in a film like Pirahana 3DD.
"The reality is, I have five kids. Sometimes, economics makes choices for you. But here's the thing I love: I do all kinds of stuff, and I embrace it. I wasn't stuck with four more films like Piranha 3DD," explained Koechner. "I went and did Anchorman 2. I did three episodes of Hannah Montana. I did a voice on Phineas and Ferb. I went to Canada and shot a film with Brent Butt. I went to Vermont and did a short film that made me cry because it was about a woman who grew up in a family where her two oldest brothers had Duchenne muscular dystrophy, and they knew they were going to die. I don't think I even got paid for that, but it was one of those things that you have to do. I did a dark thriller called Cheap Thrills that has some comedic elements." Read more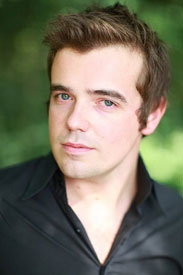 I'm a huge fan of the Harry Potter series, including all of the books and films so when I first heard of the show, Potted Potter – The Unauthorized Harry Experience, I was immediately interested in checking it out. The show takes all seven of the Harry Potter books and condenses them into a seventy minute and from everyone I've talked with, the show is absolutely hilarious.
It's played all over the world and had a summer-long run off-Broadway and now, it's touring America. Created by two-time Olivier Award-nominated actors Daniel Clarkson and Jefferson Turner, the two have since gone onto other projects but have left the show in very capable hands with actors James Percy and Delme Thomas. 
I talked with James recently and he's got quite an interesting story. First of all, he's got a law degree from the University of Liverpool. How many actors have a law degree? Not many but it's good to know because if (when?) I get into some trouble, he's going to be the first guy I call. He's also a stand-up comic and is youngest actor to ever play the role of Wilbur Turnblad in Hairspray.
James, who plays the role of Harry in the show, talked to me about the improv in the show, auditions, why he got a law degree and touring America.
Check out James' website and follow him on Twitter!
Potted Potter is currently in San Diego. For tickets and information, click here. Upcoming shows include Irvine, San Luis Obispo, Pittsburgh and Houston. For more info and tickets, click here. Read more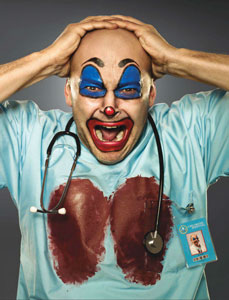 The season finale Adult Swim's immensely funny Childrens Hospital airs this Thursday as a special double episode. When asked if there was anything particularly challenging about filming a double-episode, series creator and star Rob Corddry said the challenges "increased by 50 percent." And that's why I love Corddry; an actual straightforward answer, but yet, still ridiculous. 
The show is a permanent fixture on my Tivo and I never miss an episode. The cast (including Erinn Hayes, Ken Marino, Rob Huebel, Megan Mullally, Lake Bell, Henry Winkler, Malin Ackerman) are some of the best comedic actors working today.
In this interview, he talks about the finale, if winning an Emmy changed anything and his philosophy of life (which is something I will totally live by!).
Childrens Hospital season finale airs Thursday at Midnight on Adult Swim Read more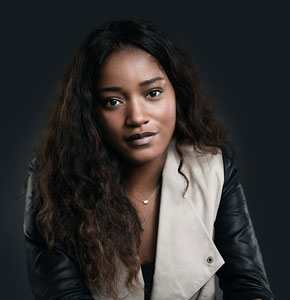 KeKe Palmer is an actress looking for a challenge. That challenge fell into her lap when she was cast as Chan'dra in screenwriter Neil LaBute's Full Circle on DIRECTV. As a musician she learned how LaBute's words fit right into that musical scale.
In an interview with Daily Actor, Palmer shared, "The writing is very much so different than anything I've ever done. For me, luckily I'm a musician so…I've always known like, 'Ok, now what's the rhythm of this scene?' That's always been one of the first thoughts into my head. And as far as writing, my mom has always told me to respect a writer's work."
Her character debuts in the fourth episode of the series with a storyline involving actor David Boreanaz who plays a comedian named Jace whose irreverent joke changes Chan'dra's life. She now wants more than an apology, she wants redemption. Read more
Podcast: Play in new window | Download (Duration: 15:36 — 10.8MB)
Neil LaBute's 10-episode series Full Circle on DIRECTV is creating a buzz in the television world, not only for the screenwriter's TV debut, but also for the star-wattage of the cast. The third episode brings together two recognizable faces to television audiences, Julian McMahon and David Boreanaz.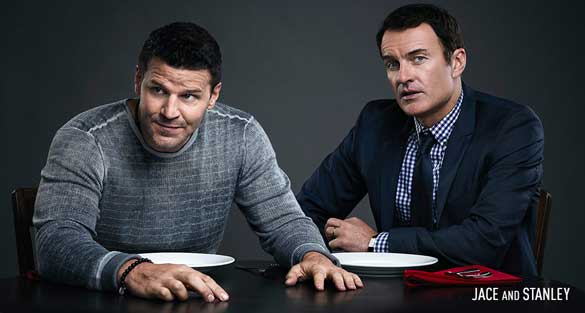 The focus on human interaction is a huge part of LaBute's work. In Full Circle, he progresses the storyline with an interesting concept where each episode features two characters, one of whom repeats from the previous episode. The cycle continues until the 10th episode completes the full circle.
The duo's storyline develops when two old friends, entertainment attorney Stanley (Julian McMahon) and comedian Jace (David Boreanz) meet up to deal with Jace's social media crisis with a young, gay high school student. The dynamics the two actors have on-screen is palpable and Daily Actor was able to interview the two about their work together.
For the full interview, click the audio link above or download it from iTunes  Read more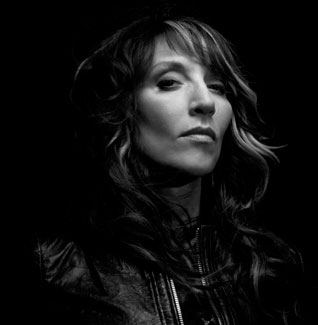 Sons of Anarchy is well into its sixth season and Katey Sagal's Gemma is getting more and more dangerous. But, as she said in a recent conference call, "I don't see her as evil at all.  I rather like her." I like Gemma too… but I'm damn afraid if her. I actually think she might be the most dangerous character in the whole show.
In this interview, Katey talks about Gemma and if she takes her home at night, how the violence on the show is "just another day at the office", music being her first love and more.
Sons of Anarchy airs on Tuesdays at 10 on FX Read more