Are you a photographer? Click here
| Name | Location | Phone Number | Website | Facebook | Twitter |
| --- | --- | --- | --- | --- | --- |
| Chris Kokias Photography | Centennial | (303) 798-8821 | | | |
| Colorado Headshots by Nathan Welton | Estes Park | (805) 252-9806 | | | |
| Eric Weber Studios | Wheat Ridge | (303) 292-0252 | | | |
| Mark Steven Photography | Denver | (303) 562-5536 | | | |
Podcast: Play in new window | Download (Duration: 22:14 — 10.2MB)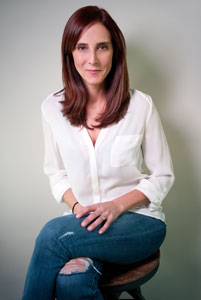 Veteran Casting Director Kelly Martin Wagner has entered a new phase in her long career: producer. Alongside partner  Nick Phillips, they've formed Revolver Picture Company, a horror-genre production company.
Kelly started out as a voice-over actor but quickly moved into casting and has been doing it now for over 20 years, with films like Hostel, The Exorcism of Emily Rose and The Devil Inside.

I talked to Kelly about her new company and how she likes her role as producer, her role as a casting director, fighting for actors and more!
Haunt, the first film from Revolver Picture Company, will be released this weekend.
Follow Revolver Picture Company on Twitter!
For the full interview, click the audio link above or download it from iTunes.
Podcast: Play in new window | Download (Duration: 28:30 — 22.9MB)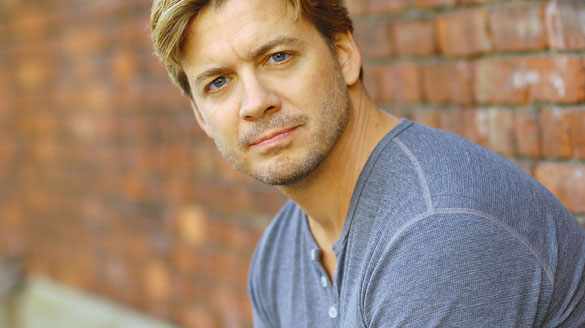 Chris Henry Coffey is making his Broadway debut in the new play, Bronx Bombers, about the New York Yankees that follows the great Yogi Berra and his wife, Carmen, through almost a hundred years of the teams high's and lows. The show brings together some of its most legendary players like Babe Ruth, Mickey Mantle, Lou Gehrig, Derek Jeter and Joe Dimaggio, played by Chris.
I love hearing stories of how people got the part that lands them on Broadway and Chris' story is up there as one of my favorites.
Originally from Green Bay, he went to school at Yale and soon after moved to New York and as he told me, he's been "pounding the pavement for a lot of years." That's not to mean that he hasn't been working. He's always been a busy working actor, doing a bunch of off-Broadway shows, commercials, TV and films (like Trust directed by David Schwimmer). If that's not enough, he also teaches acting!
As you'll find out in the interview, he's a genuinely nice guy. He's talented and I gotta say that I'm incredibly happy for him. In the interview, we talk about how he got the part, the first time he stepped on-stage for preview night and one of his worst auditions. I also recommend checking out the podcast where he talks about his research on DiMaggio, meeting Henry Miller and tons more. It's well worth your time!
Follow Chris on Twitter!
For the full interview, click the audio link above or download it from iTunes.
You want to learn
how to become an actor
? Join the club! Most everyone at one time or another has probably thought about becoming an actor.
They watch their favorite shows and movies and think, "I can do that!" They think it's easy and glamorous.
But what most people don't realize is that it's a lot of hard work. It's a huge amount of fun but yeah, it's work!
It takes a special kind of person to want to become an actor. They have to be determined, unafraid of rejection and willing to work hard to consistently get better at their chosen craft.
This isn't a site on how to become famous. This isn't about becoming a star because odds are, you won't. Hopefully you're here because you want to learn how to be the best actor you can be. Whether you're in Los Angeles or New York, Ohio or Colorado, you absolutely can make this happen.
One thing you should know from the start though is that being an actor is expensive. You'll need money for headshots, headshot reproduction and acting classes. Eventually, you'll need to market yourself with postcards and a website. You'll also need to add your material to casting websites such as Actors Access. It's definitely not cheap!
So, if you're looking for steps on how to get into acting, you've come to the right place.
For links and more information on how to become an actor, check out our actor resources page. (coming soon)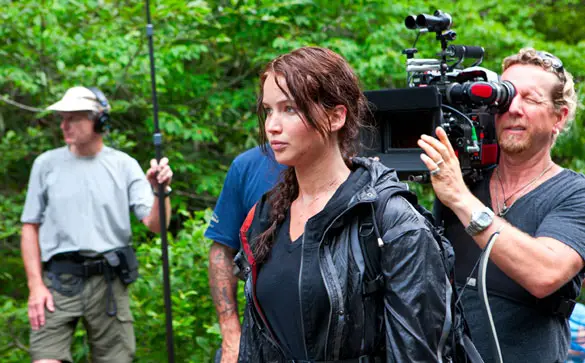 The Basics
Headshots
One of the first things you'll need is a headshot. This is not the place to skimp and be cheap because this is your calling card. If you submit an awful headshot, 99% of the time it'll be filed away in the trashcan. Having a headshot that isn't professional, it just automatically shows casting directors, directors and producers that you're not serious about acting.
Your headshot needs to be shot by a professional and needs to look like you. Seriously, I can't count how many times a casting director has told me that they've called in an actor for an audition and they either look 10 years older in person or their headshot was so photo-shopped that they had to do a double take. Your headshot must look like you, not what you want to look like. You should see my headshot… think I want to look like that?

What's the cost? For New York and LA, paying $400 to $500 for a headshot session is the norm. Obviously, if you live outside of these cities, you should pay less.
If you need to find headshot photographers near you, click on the link.

Resume
The next thing you'll need is an acting resume.
This isn't like a resume you'd give to someone when you're applying for a "normal" job. An acting resume is totally different. You can see examples here. (coming soon)
"I'm just starting out and have nothing to put on my resume!" I've heard that before and don't worry. Everyone starts somewhere. You can easily fix that! Audition for small roles at your local Community, Dinner theater or join the cast of a Church or School production. If you're in school then join the drama club. All of these things can be listed on your resume. You can even list any acting classes you've taken.
If there isn't a role for you in the upcoming show, ask if you can help out. Theaters always need a good, responsible volunteer. This will get you in with the theater community and will make it tons easier when you actually do audition. They'll already know you so it'll be easier for them to take a chance on you!
Click here for more information on an acting resume. And if you need it, here's an acting resume template. (both coming soon)

Learn Your Craft
Take a class! I'm sure there is some kind of acting class or acting program near you. I grew up in a small town and there were at least 5 acting classes within 20 minutes of where I lived.
If you're still in school, try and find a summer acting camp. Usually, these are all day workshops that take place Monday-Friday. You'll learn tons and walk away a much better actor. Plus, these are great places to meet people who are into the same things as you!

Go to college. There are a bunch of great schools you can choose for acting. You'll be immersed in all things acting so how can you not improve? You'll learn everything from movement, costumes, theater history, acting styles and techniques and best of all, you'll be performing constantly.
I went to college in Baltimore, Maryland and loved my time there. I met some wonderful teachers and made some great friends that I still keep in touch with to this day.
For a list of acting schools and colleges, click here. (coming soon)

Audition for Community Theater. Like I said in the resume section, auditioning for Community Theater is a wonderful way to get started. I did a handful of musicals for my local Community Theater when I was in high school and I loved every minute of it. Plus, I learned a lot in the process.
Start off as an ensemble member of a large cast (every town does Oklahoma or another huge production at least once a year). Again, by getting involved, you'll get to know the local theater companies and the people involved. The more they get to know you, they easier it'll be to nail a part in one of the upcoming shows – especially if you've started off with no experience.
Audition as much as you can. Audition even if you don't want the part. The more you audition, the better you'll be at it. Learn to love auditioning because chances are, that's all you be doing the first couple years once you have decided to become an actor.

Start Your Own Play Reading Group. Get a couple of friends together once every couple of weeks and read a play. Give yourself the lead role! The star of Beautiful Creatures, Alden Ehrenreich does exactly that. When I interviewed him, this is what he told me: "Just invite friends over to read a play. Like, me and my friends do that a lot and it just… it promotes that energy and that energy only builds, but you have to get the… you have to start the engine. You know?"
Don't know what to start off with? Try something from Christopher Durang or Martin McDonaugh. Or, how about something that's currently playing on Broadway?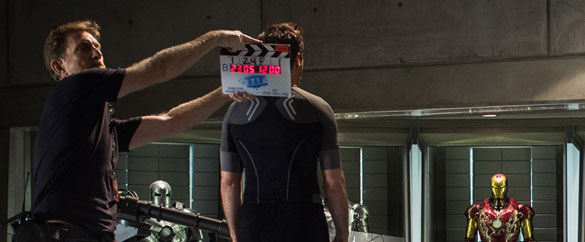 What Next?
Acting Agents and Managers. At this point, you might want to start looking for an agent. Do you have to have one? No, not at all. Especially if you're not a member of any of the acting unions (SAG-AFTRA or Equity).
Don't ever pay an agent or manager a fee for joining their agency or company. There are actor scams out there where you'll be asked to pay an "agency fee" when you sign up. Don't do it. Ever. The only time you should pay an agent or manager is after you've received payment for an acting job you've booked and already worked on.
Will you need a manager? Odds are you won't. You'll only need a manager when you have a career that actually needs to be managed. Typically, managers to 20% of what you've made on each job. That's a lot of money to give to someone when you're only working a couple times a year.
If you're in Los Angeles or New York City, check out our actor mailing labels. We have sets of casting director mailing labels and agent mailing labels updated monthly.
Auditions and Casting Calls. How do you find auditions and casting calls? If you're not in LA or NYC, check your local paper or their website. Google – auditions 'my city' – and I'm sure something will come up. Also, check out Actors Access or call your local SAG-AFTRA office. Most either have hotlines or audition information listed on their site. That's how I found out about the audition that got me my SAG card.
Also, take a look at our post, Top 11 Reputable Casting Websites.
Acting is a Business
You have to treat acting as a business because that's what it is, a business.
When you're called in for an audition, be prepared. Know your scene, monologue or your song. Come with your headshot and resume (stapled together!). Be professional. You might only have one shot with that casting director. Make it the best and show them you have the goods!
Casting directors, directors and anyone who can hire you want to know that you are the answer to their casting "problem". They need you and they want you to be great! They are rooting for you.

Keep up with what is happening in the entertainment industry.
Don't go into this blind. Nothing irritates me more than meeting an actor who doesn't watch TV or isn't up to date on what is going on in film, TV or theater. This is your job!
My favorites are The Hollywood Reporter and Variety for film and TV news. Backstage is good as well. And of course, Daily Actor (shameless plug) – we feature interviews with actors, articles where actors talk about the craft of acting. We also we have a huge actors resource page. (coming soon)

This Won't Happen Overnight
I did my first play in Elementary school, did the fall and summer productions in High School and then started to do shows at my local community theater. When I went to college, I moved onto Dinner Theater and found other theater companies to work with. While I was doing that, I auditioned for an industrial film, got the part and was lucky enough to get my SAG card. I've been acting for years and I've loved every minute of it.
Some people get lucky right off the bat. Some don't… it could take them years. But, if you work hard, it'll happen. If you're prepared, it'll happen.
Trust me.

Looking for more acting information? Here are some great resources – More Coming soon
Headshot Photographers – Including Los Angeles and New York
The Top 11 Reputable Casting Websites
Also, check out our Acting Advice Columns, Interviews with Actors and our Actors on Acting category!
Christopher Meloni, already one of Hollywood's most successful television actors, solidifies his leading man status with a number of much-anticipated feature films. He will next be seen in Zack Snyder's "Man of Steel," opening in June. Meloni then stars in "Small Time," with Bridget Moynahan and Dean Norris, due for a limited release later this summer.
In October, he co-stars with Josh Brolin, Bruce Willis, Jessica Alba, Joseph Gordon-Levitt, Eva Green, and Mickey Rourke in "Sin City: A Dame to Kill For," the sequel to 2005's screen adaptation of Frank Miller's highly regarded graphic novel. Currently, Meloni is co-starring in the indie comedy "Awful Nice," which premiered to great reviews at the 2013 SXSW Film Festival in Austin. He also has two other films awaiting release dates for 2013/2014: "They Came Together," directed by David Wain and also starring Paul Rudd, Amy Poehler, and Ed Helms; and "White Bird in a Blizzard," based on the book of the same name by Laura Kasischke, with Shailene Woodley and Eva Green.
The Washington, D.C. native studied acting at the University of Colorado – Boulder before graduating with a degree in History. He worked in construction and as a bouncer before breaking into acting, studying his craft in New York with legendary teacher Sanford Meisner. Early on, he landed a number of small film roles and short-lived TV series, including "The Fanelli Boys," before his breakout part on "NYPD Blue," opposite Kim Delaney. That led to him winning a series regular role on HBO's gritty series "Oz," playing the psychotic, bisexual murderer Chris Keller, in an ensemble cast that also included J.K. Simmons, Lee Tergesen and Rita Moreno. Read more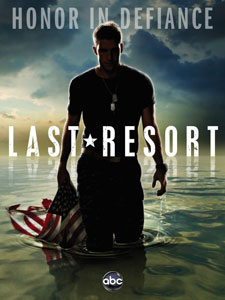 ABC's Last Resort is one of the only shows I've been looking forward to watching in this new TV season. The show stars one of my favorite actors, Andre Braugher, as Marcus Chaplin, the Captain of the nuclear submarine USS Colorado. When he and his XO, Sam Kendal (Scott Speedman), disobey an order to nuke Pakistan, they are quickly attacked. After seeking refuge on a remote island, they set out to find out what happened and try and prove their innocence.
The show was co-created by Shawn Ryan (The Shield, Terriers) and screenwriter Karl Gajdusek who talked on a recent conference call about casting Braugher, Speedman and the rest of the cast, the lengths Braugher went to in researching his character, shooting in Hawaii and working inside a submarine.
Last Resort premieres on tonight at 8 pm ET on ABC   Read more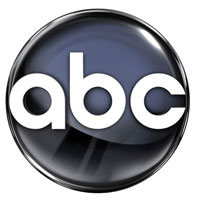 ABC has 9 new scripted shows coming – 7 for the fall season and 2 as mid-season replacements.
Two that seem good based on their trailers are Shawn Ryan's Last Resort starring Andre Braugher and The Family Tools with J.K. Simmons and Kyle Bornheimer.
Check them out below! Read more
Podcast: Play in new window | Download (Duration: 15:16 — 10.6MB)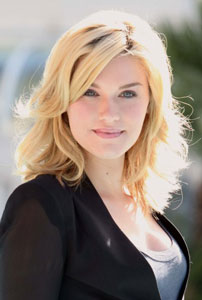 The SyFy series, Haven, based on the Steven King novella The Colorado Kid, follows FBI agent Audrey Parker as she arrives in the town of Haven, Maine. She's there to investigate a murder in the mysterious town but soon finds out that the small town is a refuge for people with supernatural abilities.
Emily Rose plays Audrey on the hit show. She's been on Brothers and Sisters, ER, Two and a Half Men and even worked on the video game, Uncharted.
I talked to Emily in a conference call where she talked about Haven, her acting goals and working with motion capture on Uncharted.
Haven airs on the Syfy Network Fridays 10/9c
For the full interview, click the audio link above or download it from iTunes
What keeps challenging you about the role of Audrey?
Emily Rose: I think just her mystery of herself and where she comes from. I constantly am challenged by her toughness and how she would handle trying to walk that fine line between trying to be a nurturer and helping people that are troubled, with also the tough skin and the defensiveness that she had to build up individually in order to last all these years without a family or a home or without knowing anything about her background. That's a constant challenge for me. Read more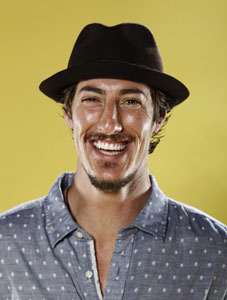 SyFy's Haven sci-fi television series — which just started its second season this month –has been gaining fans even outside the typical Stephen King fan (the series is a loose adaptation of King's novel, The Colorado Kid).  One of the reasons for this popularity of the shows is the shady Duke Crocker, played by Eric Balfour.  Balfour chatted with The Wall Street Journal about getting into character in a show that has a shorter season than the average network television series, and therefore less screen time.
Balfour explains that at first he didn't have much input on the character, but after he became comfortable in the role he begin to help the writers craft the characters now. "In season one, we didn't really know either. We were learning as we went. But as that season went on, we started taking our roles very seriously. We really care about them. The writers do allow us to [alter] them when the character feels incorrect."  Surprisingly, Balfour says he prefers the show's 13-episode season (standard for cable series) rather than a longer network season even though it adds pressure, pointing out, "The problem with a 22-episode season like with a network show, you have a lot of space to fill. You have to hold things back. Whereas, with 13-episodes, something has to happen every week. You don't have room for a clunker and that's the stressful part. We all really feel the pressure. When we read a script that's not as good as it could be, it's very frustrating because we're the last line of defense. We're the ones about to perform it and there's nothing else we can do."
Haven airs Fridays on SyFy Network.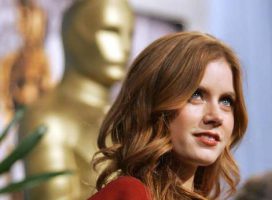 How did this year's Academy Award nominees begin their acting careers? Find out in The Daily Actor's "Before The Oscars" special feature.
Amy Adams

Nominated for "Best Actress In A Supporting Role"
Film: The Fighter

Role: Charlene Fleming, the determined girlfriend of a boxer whose controlling family is harming his career.
How she got started: Amy Adams started her acting career doing dinner theater and waiting tables in Boulder, Colorado. Her first film was the 1999 comedy Drop Dead Gorgeous. A few years later, she landed a role in Catch Me If You Can, starring Tom Hanks and Leonardo DiCaprio. In 2005, she was nominated for an Academy Award for her breakthrough role in the indie film Junebug. Adams also received a Golden Globe nomination for starring in the Disney movie Enchanted and another Oscar nomination for playing Sister James in the film version of Doubt.
Other notable films: Catch Me If You Can, Junebug (Academy Award Nomination), Enchanted, Doubt (Academy Award Nomination), Sunshine Cleaning and Julie and Julia
The 83rd Academy Awards airs on February 27 at 8pm. For a list of nominees, click here.