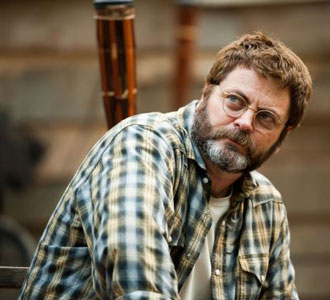 Nick Offerman is living the good life as an actor—taking on meaningful projects and enjoying fame on a network sitcom.  He recognizes he's fortunate to keep getting a chance to appear on NBC's Parks and Recreation.
"When we come back every fall, we feel so lucky," he said in an interview with Dispatch.  "We're in this interesting time when we're experiencing the conundrum of the death of the Nielsen rating system.  One of the reasons we stick around, which doesn't get a lot of publicity, is that the television business doesn't want the world to find out that ratings no longer have any accuracy at all.  We have this huge, rabid audience of young people.  Really, everybody from age 30 down is watching the show on their computer, and the networks have not yet figured out how to monetize that." Read more
Yvonne Strahovski, last seen in NBC's Chuck, has joined the cast of Showtime's Dexter. 
Strahovski, who will appear in a multi-episode story arc in the upcoming seventh season, will play the role of Hannah McKay. She's a "strong, independent woman with a past that she's struggled to put behind her.  As a turn of events leads Miami Metro Homicide to ask for her help in solving some old cases, Dexter works with her and begins to wonder if there's more to this woman than she's professed," reads the press release.
Production on season seven began last week and will premiere on SHOWTIME on Sunday, September 30th at 9 p.m. ET/PT. Read more
Podcast: Play in new window | Download (Duration: 22:05 — 15.2MB)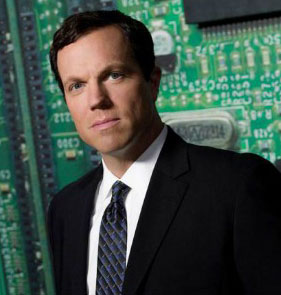 Fans of Chuck will soon be saying goodbye to their much loved series. Over the past 5 years, as Chuck Bartowski has been learning to use and hone his newfound spy-secrets, he's been protected by the NSA's John Casey.
The great Adam Baldwin plays Casey and he said in a conference call that he loved his time on the show. Why? "They gave me a lot of fun shit to do," he said.
I remember first watching Baldwin in My Bodyguard and have been a fan ever since. From Full Metal Jacket, Serenity/Firefly and the over 60 film and TV appearances, it's always fun to watch him on the screen.
I talked to Adam and Series Co-Creator Chris Fedak about what is was like to work on the show, playing a character for 5 years and what's next for the prolific actor.
For more Chuck, check out our interviews with Joshua Gomez and Mark Christopher Lawrence
It's been a fun show to watch and it looks like it's been a lot of fun to make over the years. What do you guys take away from this series?
Adam Baldwin: What I take away from Chuck first of all, a five-year run on any show these days is a true blessing and to have been able to go through it with people who are nice and creative and funny and hardworking and just lovable. I mean, we're gypsies really in this business — we're circus players — and we travel from town to town it seems like and we travel from family to family on different projects. So to land on one for five years has been a joy and, you know, it's sad to see it go. But at least we have those five years together and we appreciated it while it was happening. So I just feel blessed and honored to have been a part of it.  Read more
Podcast: Play in new window | Download (Duration: 20:15 — 13.9MB)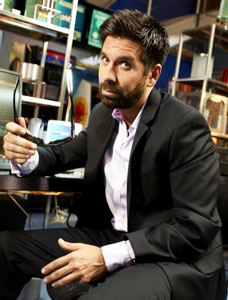 NBC's Chuck, now in its fifth and final season, has pushed Chuck's best friend, Morgan, into the spotlight as the Intersect.
Fans of the show know that the Intersect is what initially gave Chuck all of his super-spy skills. At the end of last season, Chuck lost the Intersect and Morgan, by accident, acquired it.
Joshua Gomez plays Morgan and he said he found out about the change his character would go through right before shooting last season's final episode. His first thought? "Oh boy, I'm dead." After that initial reaction, he soon became excited and told me that he was eager to "change up and try new things" with the character.
Joshua talked to me on a conference call about the sudden turn of his character, shooting fight scenes and what he has lined up after he finishes Chuck.
Follow Joshua on Twitter!
Chuck airs on Fridays at 10pm on NBC
With this big change for Morgan and all the fighting you get to do now, how much training do you have to do before you have to film one of those scenes?
Joshua Gomez: Well there's not much training, as I don't know if most of you know, it's like, we have about seven days to make an episode of Chuck. And our episodes are just, just dense, you know there's so much to them. Just a lot of layers, you know, from, you know, actually trying to pull off action scenes and comedy scenes, and you know, it's a very stylized show. And so, seven days is not a lot of time to do an hour show what with, you know, explosions and gun fights, and then, you know, things like that, so, and of course, you know, kung fu scenes.
So there's not a lot of training, there's not a lot of time. Read more
Podcast: Play in new window | Download (Duration: 17:04 — 11.8MB)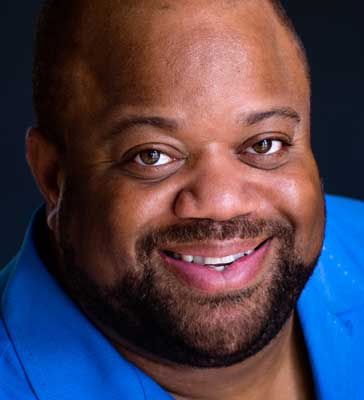 Mark Christopher Lawrence has an incredible knack for stealing almost any scene that he's in. Whether he's got a couple of lines with Will Smith in The Pursuit of Happyness or yelling at Zachary Levi as Big Mike every week on Chuck – you always remember him.
And he's not one to sit still and rest on his laurels. He does theater, stand-up, voice over, writing and producing.
He's a truly multi-talented guy.
You're currently starring in Chuck. The show has a rabid fan base. Do you get recognized a lot for that?
Yeah, pretty much everyday.
You were in for pilots the year you got Chuck, but Chuck was only a guest star role in that pilot.
Right.
So, was it just a gamble that you took when you got Chuck, that you auditioned for Chuck?
It was no real gamble, it was just one of the things that came across the plate that year. We auditioned for everything that came across. It just happened that Chuck was the only thing I got booked in.
Since it was only a guest star role, did you have a feeling that it could be moved up to a series regular?
No, I didn't even read it. [LAUGHTER] I actually just read the sides because I was really concentrating on those other pilots, because they were series regular roles. I read the [sides] the night before I went in to audition, and just prepared to go in and get a job. Maybe because I was so relaxed, it wasn't that important for me.
That happens a lot, when it's not that important. Boom, you get it.
I think what happened is when you're at that point—and not that you don't care because you want to work—but when you're at that point where it's not that important, you have this sort of relaxed state that you walk into the room with. That was part of it, being really relaxed. The other was because you know what's at stake before you go in and read for the network. Because they cut you a deal before you go in, so you know exactly how much money you will or will not get. So, I was just able to really relax and go in and have fun, and go out and concentrate on something else.
Zachary Levi was running to shoot a scene when he ducked under part of the set and knocked his head against a camera. He was transported to the hospital, where he had staples put in his head to close a gash.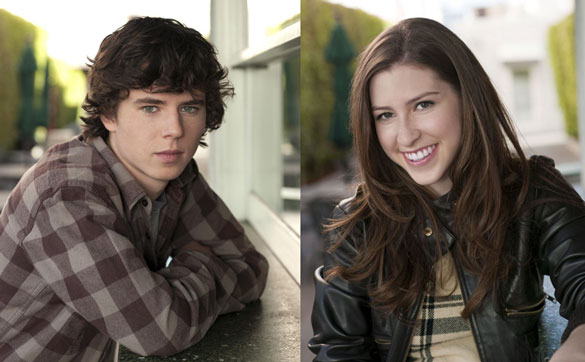 The Middle, ABC's family comedy that stars Patricia Heaton, Neil Flynn, Charlie McDermott, Eden Sher and Atticus Shaffer, has just hit a huge milestone: Syndication!
The Hallmark Channel has added the show to its prime-time lineup and to promote the news, McDermott (who plays Axl Heck) and Sher (Sue Heck), participated in a conference call to talk all things The Middle.
I, for one, am happy about the news. I was on one of the early episodes… which means residuals for yours truly!
In the call, they chat about the show, their auditions, the first time they met and tons more. Check it out below and be sure to catch an episode. It's a really fun show!
Podcast: Play in new window | Download (Duration: 28:30 — 22.9MB)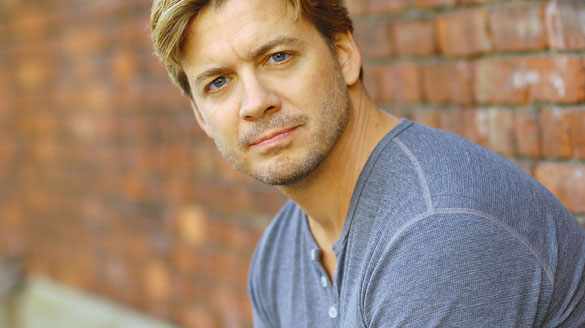 Chris Henry Coffey is making his Broadway debut in the new play, Bronx Bombers, about the New York Yankees that follows the great Yogi Berra and his wife, Carmen, through almost a hundred years of the teams high's and lows. The show brings together some of its most legendary players like Babe Ruth, Mickey Mantle, Lou Gehrig, Derek Jeter and Joe Dimaggio, played by Chris.
I love hearing stories of how people got the part that lands them on Broadway and Chris' story is up there as one of my favorites.
Originally from Green Bay, he went to school at Yale and soon after moved to New York and as he told me, he's been "pounding the pavement for a lot of years." That's not to mean that he hasn't been working. He's always been a busy working actor, doing a bunch of off-Broadway shows, commercials, TV and films (like Trust directed by David Schwimmer). If that's not enough, he also teaches acting!
As you'll find out in the interview, he's a genuinely nice guy. He's talented and I gotta say that I'm incredibly happy for him. In the interview, we talk about how he got the part, the first time he stepped on-stage for preview night and one of his worst auditions. I also recommend checking out the podcast where he talks about his research on DiMaggio, meeting Henry Miller and tons more. It's well worth your time!
Follow Chris on Twitter!
For the full interview, click the audio link above or download it from iTunes.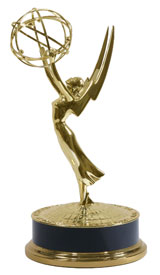 OUTSTANDING DRAMA SERIES
Breaking Bad • AMC – WINNER
Downton Abbey • PBS
Game Of Thrones • HBO
Homeland • Showtime
House Of Cards • Netflix
Mad Men • AMC
OUTSTANDING COMEDY SERIES
The Big Bang Theory • CBS
Girls • HBO
Louie • FX Networks
Modern Family • ABC — WINNER
30 Rock • NBC
Veep • HBO Read more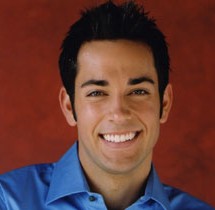 With a name like Levi, it's a no brainer that people will assume you're Jewish.  So, it does come as a surprise when Zachary Levi admits he's not Jewish—he just changed his name once he became an actor.
Levi was born with the last name Pugh, which agents suggested he change.  "I'd made a rule that I wouldn't change or bend for Hollywood," Levi explained in an interview with The New York Post.  "So I prayed about it long and hard."
After deciding to drop Pugh, Levi became well-known for his role on the now-cancelled TV show Chuck.  Ironically, Levi has actually lost roles because of his assumed Jewish heritage. Read more