In NBC's new drama, Awake, Jason Isaacs plays Michael Britten, a Detective who is trapped in two separate realities. In one reality, his wife survived, but his son has died; in the other, his son is alive, but his wife is gone. In each world, Britten is ordered into therapy by his department to help him come to grips with his personal tragedy.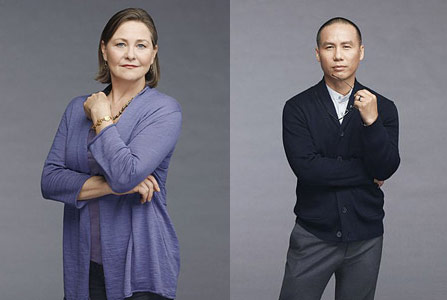 Britten's two therapists, Drs. Lee and Evans, are played by BD Wong (Law & Oder: Special Victims Unit) and Cherry Jones (24). After 11 years on SVU, Wong wasn't looking to play another therapist but he liked the script for Awake so much, that he didn't even care he was about to play another Psychiatrist.
While both Wong and Jones are primarily known for their television work, at least for me, their theater work is impresses me most. Jones is a two-time Tony Award winner for The Heiress and Doubt and Wong won his statue for M. Butterfly.
They are two of the nicest people you'll ever talk with and you can totally tell this in the Q&A. Here, they talk about Awake, how Cherry is the "worst auditioner in the world" and what it's like to win a Tony.
Read this! Read more
Podcast: Play in new window | Download (Duration: 13:40 — 9.4MB)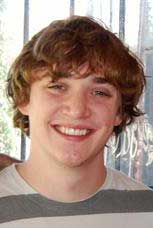 Kyle Gallner is busy!
Not only is he starring in the new film Cherry but he's got 4 films already finished – one of them is the new version of A Nightmare On Elm Street.
You've probably seen him in Jennifer's Body or as the young Flash in Smallville, CSI:NY or even Veronica Mars.
I interviewed Kyle at SXSW for, Cherry. Its is about a college student named Aaron, Kyle's character. He gets involved with an older woman who's gone back to school to straighten her life out. Things start to get complicated when Aaron meets the woman's  daughter, Beth (Brittany Robertson) who starts to fall for him.
Kyle is great in the film and I can't wait to see him in his upcoming films. We talk about how he got his start in Philadelphia, his first big job and working with some great actors.
Tell me about your character in Cherry.
My character in Cherry is loosely based off of our director, Jeff Fine. He's a kid who's basically had his mom control him his entire life. She kept him down. He's a cool kid, but he never had a chance to grow into that. In college, when he starts experiencing all this stuff he's never experienced before, like interactions with girls and parties and everything, he starts to come into his own. Then he's thrown into some pretty extraordinary circumstances where he has to put up or shut up. You watch Aaron grow throughout the movie and become the kid he was supposed to be growing up but never had the opportunity to.
You've been in so many cool things. Where are you from and where did you get started?
Originally from right outside Philadelphia. I got started when my sister went to a performance arts camp because she was a dancer. This woman hooked us up with this lady in Pennsylvania and said, 'You should just go audition.' I just followed her there and she asked me if I'd like to audition and I read a Smuckers commercial. And she asked me if I wanted to act. And I said "Alright. Why not?"
Who knew Smuckers would be so good.
Yeah.  I had no previous inclination, nothing that had made me want to do it before. I didn't have an agent and I went on an audition at an agency. I had no idea what I was doing. They asked me if I wanted representation. It was kind of a snowball effect from there. I slowly started falling in love with it. By the time I was 17, I thought "Shit, I have to go to college … No I don't! I know exactly what I want to do." So I just moved out to LA and started really going for it.
Podcast: Play in new window | Download (Duration: 12:19 — 8.5MB)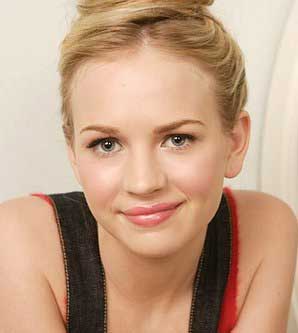 If you're a fan of the CW show, Life Unexpected, then you already know Brittany Robertson.
I interviewed her at SXSW for her new film, Cherry. The film is about a college student named Aaron. He gets involved with an older woman who has gone back to school to straighten her life out. Things start to get complicated when he meets the woman's daughter, Beth, who begins to  develop feelings for him.
Brittany plays Beth and she is perfect in the role. She's a terrific actress who is definitely doing things right. Check out the interview where she talks about how she got her start, her love of acting and how she goes to her acting coach 4 times a week. Yes, 4 times! How many actors do you know who can honestly say that?
As always, listening to the interview is always better!
Daily Actor: Tell me about your character in Cherry.
Brittany Robertson: My character Beth; she's a 14-year-old, inappropriate young woman who's very misunderstood as the movie so pleasantly says. She comes across Aaron Milton (Kyle Gallner) and finds an affinity for him, and becomes attached to him. I think that's where you get to see her softer side. She has this wall up because of her experiences with her mother and people coming in and out of their lives. I think he brings her into a softer side and you get to see the real 14-year-old whose just chillin' up in there. She's a sweet, vulnerable 14-year-old who's just had a bit of a rough life.
You've been in so many great projects already. Where are you from and how did you get started?
I'm from South Carolina originally, a Southern chic. I got started when I did a convention in Hilton Head, South Carolina with an agent who's in South Carolina. She brought agents from New York and LA down to see us and observe our acting. I did a monologue and a commercial, and the agents from LA were like, 'You should come out and we'll represent you.' I was like "Okay, cool. Sweet." So, then I moved out there when I was fourteen for pilot season. And I actually meet this kid (Kyle) here during that time.
Did you stay at that Oakwood apartments?
Yup, that's where I met him. So I did that and I moved out there permanently when I was 16.
What was your first big thing when you got out there?
For an actor, booking a pilot for a TV show is so hard, but it's a big. It's a big deal. I did two back to back; neither of them got picked up. But it was still a big deal for me nonetheless. And then I did a film called Dan In Real Life for Disney, and I think that was probably my biggest thing that I did, the biggest opportunity for me. Working with the great actors in that movie was such a standout.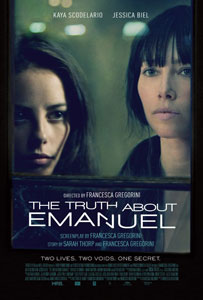 The Truth About Emanuel, writer/director's Francesca Gregorini sophomore effort, is a puzzling sort of film. Not in a bad way but also not in the best of ways either.
Emanuel (Kaya Scodelario from the U.K.'s Skins) is seventeen years old and thinks she's not supposed to be here, as in alive. She's walking around with the guilt of her mother dying while giving birth to her and she's carrying this notion that she's a "murderer." That's heavy stuff for a young girl to deal with and as the story begins, she's in full-on 'acting out' mode, Not in the rebellious sense, more of a shock value sense (like telling her step-mother about a recent sex dream.)
When the new neighbor, single mother Linda (Jessica Biel), says she's looking for a babysitter, Emanuel agrees to help out. Linda's a doting and protective mother who seems a bit off. She wears long flowing dresses and non-period clothes and always has a faraway look in her eyes. Read more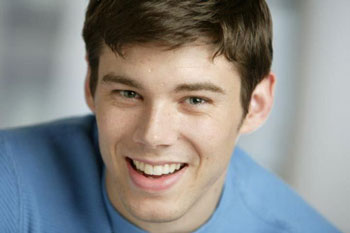 The Army or an acting career? That was the choice Brian J. Smith faced back in 2007 when he walked down to the military recruitment office in Manhattan after a string of bad luck in his personal and professional life.
"I was two months behind in the rent, I didn't have insurance and I'd just auditioned for [a role] and was told they went with somebody else," said the 32-year-old actor. "I figured, it's a sign! I went to the recruitment office on West 72nd Street and was going to show up the next morning at 8 for a physical."
However, fate stepped in and changed the entire course of his life. His agent called before he was supposed to complete his Army physical. Read more
The cast of the Broadway revival of Tennessee Williams' The Glass Menagerie, talked to the Broadway League recently about the upcoming show.
Julie James (from Sirius XM's Broadway Channel) talked to stars Cherry Jones, Zachary Quinto, Celia Keenan-Bolger, Brian J. Smith and director John Tiffany about the show and what it means to them.
One thing I could have done without? The weird background music. It sounded like the type of music from a 1950′s prank show. Uncle!
Performances for The Glass Menagerie begin September 5th, 2013 at the Booth Theatre. Read more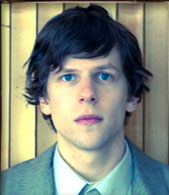 Almost a year and a half ago actor Jesse Eisenberg made an unexpected move by becoming a playwright, debuting his play Asuncion at New York's Cherry Lane Theatre.  However, the Oscar-nominated actor has no plans to quit being an actor… especially since he reveals to New York Magazine that he already almost did so prior to his Social Network success.
Eisenberg admits he felt disillusioned with acting right before his breakthrough role because he was worried about getting "stuck" starring in mainstream films like Adventureland and Zombieland.  He says, "I became very self-conscious. It just felt very close. It seemed like it could be a popular thing, and I was just overwhelmed."  Read more
If you took a time machine all the way back to 2010 and started to talk to people about the Oscar-nominated actress Jessica Chastain, there's a big chance that nobody would know who you were talking about.  Of course, I could think of a lot better ways of using a time machine, but the point still stands: after starring in six (!) films in 2011 alone, including The Help, Chastain has become a praised actress in Hollywood and is often on the shortlist for many upcoming projects. 
But now that she's become a star in film Chastain is returning to another one of her passions by making her Broadway debut in The Heiress in the lead role of Catherine Sloper.  She spoke to Yahoo! News about the challenges of taking on such a role and why she is returning to theater.
As for whether she feels any pressure starring in a show that has been on Broadway before (The Heiress has been previously performed on Broadway in 1947, 1950, 1976, and 1995 and was also made into a 1949 film starring Olivia de Havilland as Catherine), Chastain says, "I don't feel trepidation because what it shows is what an exquisite role Catherine is.  There's no way my Catherine will be the same as Olivia de Havilland's Catherine or Cherry Jones' or Jane Alexander's. We're such different women with different sensibilities. I don't feel the nervousness of it, because I could never be the wonder that is them and I just have to find who Catherine is to me." Read more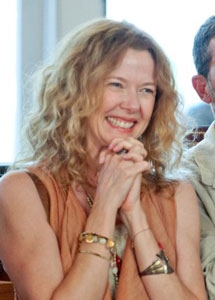 Two-time Golden Globe-winner Annette Bening was most recently seen in Focus Features' critical and commercial sensation The Kids Are All Right, in which she played opposite Julianne Moore and Mark Ruffalo. Her role as Nic earned her a Golden Globe and New York Film Critics Circle award, and Oscar, Screen Actors Guild, Critics Choice, and Independent Spirit nominations in the "Best Actress" category.
In 2010, Annette also starred in Sony Pictures Classics' Mother and Child for writer-director Rodrigo Garcia co-starring Naomi Watts. In 2008, she was seen on the big screen in writer-director Diane English's remake of The Women, starring alongside Meg Ryan, Eva Mendes and Jada Pinkett-Smith. Prior to that, She starred in the 2006 film Running With Scissors for which she was nominated for a Golden Globe Award.
Annette was Julia Lambert in Being Julia for Sony Pictures Classics, the role that earned the actress her third Oscar nomination. For that performance, she was also named the National Board of Review's "Best Actress," won the Golden Globe award for "Best Actress in a Motion Picture – Musical/Comedy," and received a SAG nomination for "Best Actress." She also starred in Mrs. Harris with Ben Kingsley for HBO, earning an Emmy, SAG, and Golden Globe nomination. Read more
Judy Greer will be making her Broadway debut when she joins the cast of Dead Accounts, the upcoming Broadway show that will also star two-time Tony Award winner Norbert Leo Butz and Katie Holmes. 
The new comedy by Pulitzer Prize finalist Theresa Rebeck will be directed by three-time Tony Award winner Jack O'Brien and starts previews Saturday, November 3 and opens Thursday, November 29 at Broadway's Music Box Theatre (239 West 45th Street).
The show follows a guy named Jack (Butz), whose  unexpected return throws his family into a frenzy, and his sister Lorna (Holmes) needs answers. Is he coming home or running away? Where is his wife (Greer) everyone hates? And how did he get all that money? Rebeck's new comedy tackles the timely issues of corporate greed, small town values, and whether or not your family will always welcome you back…with no questions asked. Read more