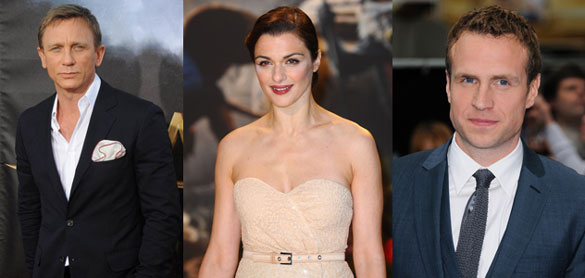 Daniel Craig, Rachel Weisz and Rafe Spall, will star on Broadway in Harold Pinter's Betrayal, directed by ten-time Tony Award-winner Mike Nichols.
Both Weisz and Spall will be making their Broadway debuts.
The show will begin performances on Tuesday, October 1st at the Barrymore Theatre (243 West 47th Street).  Opening night is Sunday, November 3rd.
It will run only 14 weeks, through January 5th, 2014. Read more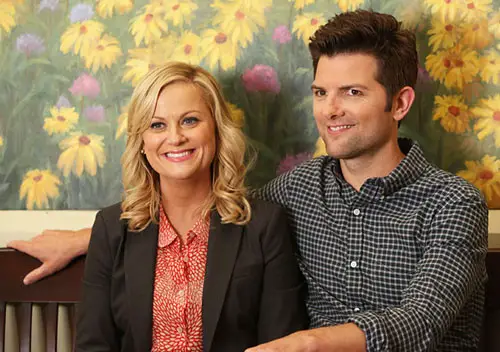 With one of the best casts on TV, fantastic writing and characters that you can't get enough of, NBC's Parks and Recreation is easily one of the best shows around.
Much of that success can be credited to stars Amy Poehler and Adam Scott, who, in tonight's episode, get married in full-on Parks and Rec fashion.
I talked to both Amy, Adam and Executive Producer Mike Schur in a Q & A about the upcoming nuptials, guest stars, the future of Leslie and Ben and their thoughts on what might happen next season.
Parks and Recreation airs on Thursdays at 8:30 on NBC Read more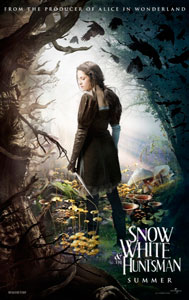 Snow White and the Huntsman: In the epic action-adventure Snow White and the Huntsman, Kristen Stewart (Twilight) plays the only person in the land fairer than the evil queen (Oscar winner Charlize Theron) out to destroy her. But what the wicked ruler never imagined is that the young woman threatening her reign has been training in the art of war with a huntsman (Chris Hemsworth, Thor) dispatched to kill her. Sam Claflin (Pirates of the Caribbean: On Stranger Tides) joins the cast as the prince long enchanted by Snow White's beauty and power. The breathtaking new vision of the legendary tale is from Joe Roth, the producer of Alice in Wonderland, producer Sam Mercer (The Sixth Sense) and acclaimed commercial director and state-of-the-art visualist Rupert Sanders.
Director: Rupert Sanders
Cast: Kristen Stewart, Charlize Theron, Chris Hemsworth, Sam Claflin
Writers: Evan Daugherty
Click here for the screenplay to to Snow White and the Huntsman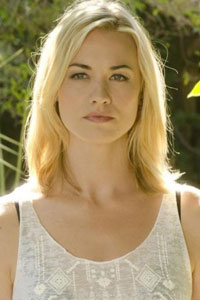 Let's be clear about one thing—Yvonne Strahovski has learned a thing or two about how to get away with murder after playing a serial killer (and a girlfriend to one) on Showtime's Dexter.
"I think poison is a pretty good option.  Either that, or a lethal injection," Strahovski joked (we hope) in an interview with Vulture.
Before starting her role as Hannah McKay, the Aussie actress (formerly of Chuck fame) did some preparation to get in the mindset of a murderer.  "Aside from the entire six seasons of Dexter, I watched a couple of movies—Natural Born Killers, Monster," Strahovski said.  "They're all very different, and I took elements from each, like the heart that Charlize Theron put into Aileen Wuornos." Read more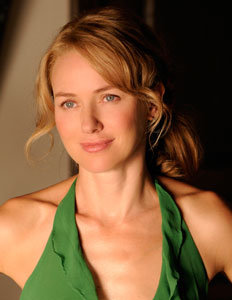 The 24th annual Palm Springs International Film Festival will present Naomi Watts with the Desert Palm Achievement Actress Award at its Awards Gala, which will be held on Saturday, January 5 at the Palm Springs Convention Center. 
The Festival runs January 3-14, 2013.
"We're delighted to pay tribute to Naomi Watts, one of the most gifted and versatile performers to grace the screen," said Palm Springs International Film Festival chairman Harold Matzner.  "The Impossible, the true story of the tsunami that stunned the world with its fury, is the vehicle for Ms. Watts to display the talent and sensitivity that cinema lovers have come to expect and appreciate from her.  It is our honor to present the 2013 Desert Palm Achievement Actress Award to Naomi Watts, for a performance worthy of an Oscar nomination." Read more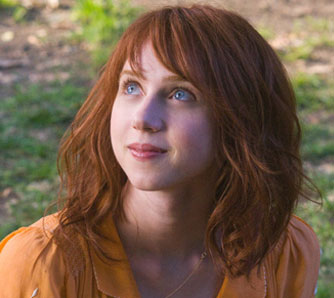 Ruby Sparks is the first screenplay written by Zoe Kazan. An acclaimed theater actress and 2005 graduate of Yale University, Zoe made her New York stage debut in 2006 in the Off-Broadway revival of The Prime of Miss Jean Brodie opposite Cynthia Nixon. She continued to shine on stage in 2007, starring in Jonathan Marc Sherman's Things We Want, directed by Ethan Hawke, and Playwrights Horizons' production of 100 Saints You Should Know, for which she received a Drama Desk Award nomination for Outstanding Featured Actress in a Play, as well as the Lucille Lortel Award nomination for Outstanding Featured Actress.
In January 2008, Zoe made her Broadway debut opposite S. Epatha Merkerson in a revival of William Inge's Come Back, Little Sheba. Following this role, Zoe was named the recipient of the 2008 Clarence Derwent Award, honoring "the most promising female and male performers on the New York metropolitan scene." Read more
Tom Hardy is currently in production on George Miller's new postapocalyptic actioner, in which he takes on the role of Mad Max, opposite Charlize Theron. He will next be seen in the crime drama Lawless, which premiered at the 2012 Cannes Film Festival.
Hardy previously collaborated with director Christopher Nolan in the thought-provoking 2010 thriller Inception, alongside an international cast led by Leonardo DiCaprio. He recently also starred in the boxing drama Warrior, with Nick Nolte and Joel Edgerton, and the thriller Tinker Tailor Soldier Spy, with Gary Oldman.
Hailing from Great Britain, Hardy began his screen career when he was plucked straight from London's Drama Centre for a role in HBO's award-winning World War II miniseries Band of Brothers, executive produced by Tom Hanks and Steven Spielberg. He made his feature film debut in Ridley Scott's war drama Black Hawk Down, followed by the sci-fi adventure Star Trek: Nemesis. Read more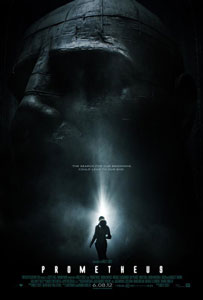 If you follow a lot of the online critics, then you probably already know how much Prometheus sucks.
It's awful! What was Ridley Scott thinking! Damon Lindelof (who wrote the film) is a hack! Too many plot holes! Blah, blah, blah. Complain, complain, complain.
Here's what I think: Prometheus is pretty damn good.
Set in the late 21st century, a pair of archaeologist's, Emily Shaw (Noomi Rapace) and Charlie Holloway (Logan Marshall-Green, who is a dead ringer for Tom Hardy), discover ancient cave paintings that seem to indicate a link between early man with a set of far off planets deep in the solar system.
Eager to see if their discovery will give them the answers to our evolution, they team up with the aging Peter Weyland (a heavily made-up Guy Pearce), who eagerly funds the mission. When the team of 17 crew members eventually get to their (final?) destination, they explore the strange world and guess what? What they find isn't in the brocheure. 
And that's all I'll say, you won't get any spoilers from me. Read more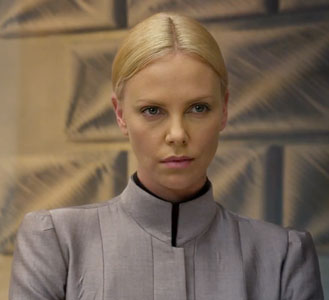 Charlize Theron is starring in the highly anticipated sci-fi film, Prometheus, as Meredith Vickers and when speaking to Collider, she talked about working on the film and collaborating with Ridley Scott and co-stars Michael Fassbender and Guy Pearce.
She said, "I always have a good time because God, I mean, we're just a bunch of kids who never got to grow up, and now we're playing on a spaceship.  How can you not enjoy that, you know?  So yeah, I had a great time making this film." Read more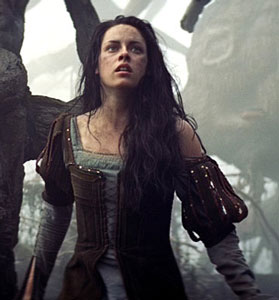 It may not be your grandmother's (or even your mother's) Snow White story, but Universal Pictures' Snow White and the Huntsman is set to dominate the box office this weekend. Starring Kristen Stewart, Chris Hemsworth and Charlize Theron, the action/fantasy flick is a gothic update on the classic Brothers Grimm fairy tale.
"We're not trying to take Snow White and turn her on her side," explains Stewart, who spent four months honing her horse-riding skills and English accent in preparation for the role of the fictional princess, in a recent press release. "We stay very true to who she is in the story. She represents a reminder of just how great people can be to one another."
Snow White is Stewart's first silver screen appearance since Breaking Dawn – Part 1, the latest installment of the Twilight series that made her a household name, arrived last fall. She says she found it refreshing to play such a modest young woman in the new movie. Read more