Podcast: Play in new window | Download (Duration: 22:14 — 10.2MB)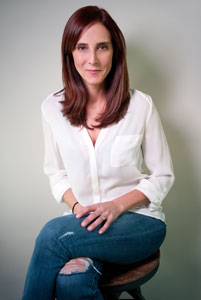 Veteran Casting Director Kelly Martin Wagner has entered a new phase in her long career: producer. Alongside partner  Nick Phillips, they've formed Revolver Picture Company, a horror-genre production company.
Kelly started out as a voice-over actor but quickly moved into casting and has been doing it now for over 20 years, with films like Hostel, The Exorcism of Emily Rose and The Devil Inside.

I talked to Kelly about her new company and how she likes her role as producer, her role as a casting director, fighting for actors and more!
Haunt, the first film from Revolver Picture Company, will be released this weekend.
Follow Revolver Picture Company on Twitter!
For the full interview, click the audio link above or download it from iTunes.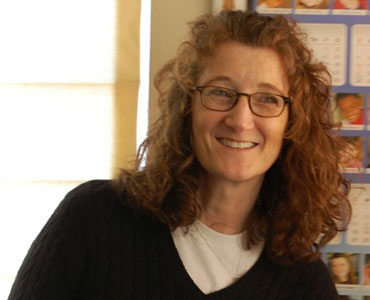 If you've noticed lately, geeks are hot in Hollywood. Many of those geeks have one woman to thank, casting director Allison Jones, who has helped comedians and actors with a nerdy edge take over the big and small screen.
Jones has discovered talents like Superbad's Christopher Mintz-Plasse and Veep's Timothy Simons. She talked to Fast Company about her work in the industry and how she finds those hidden gems.
The talent-maker indicated that her discovery process isn't that simple. She does look for that "It" quality, but also confirmed that "it's just all instinct, who I like and who I think is funny. I don't know." Read more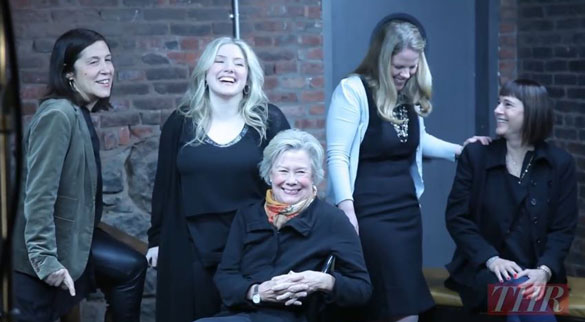 The Hollywood Reporter does a fantastic job with their roundtable interviews and this video with casting directors absolutely falls into the 'fantastic' category.
I think this is the first time THR has done a roundtable with casting directors. Hopefully it's not the last!
Featuring Juliet Taylor, Ellen Lewis, Patricia DiCerto, Laura Rosenthal and Jennifer Euston, they chat about the secrets of casting, finding talent, why women rule their industry and the new documentary, Casting By.
Check it out below! Read more

If you're in the L.A. area and you haven't seen the great documentary Casting By yet, you really should get to the Arena Cinema in Hollywood.
The film will run at this weekend there and every screening will have some big time casting directors in attendance.
Here's a quick synopsis of the film: Casting By is a celebration of the profession, highlighting its previously unsung role in film history while also serving as an elegy to the lost era of the New Hollywood. The documentary focuses on pioneer Marion Dougherty, an iconoclast whose exquisite taste, tenacity and gut instincts brought a new kind of actor to the screen that would mark the end of the old studio system and help to usher in this revolutionary new period.  A Who's Who of Hollywood legends is featured in the film including Martin Scorsese, Woody Allen, Clint Eastwood, Glenn Close, Robert Duvall, Jeff Bridges, Al Pacino, Robert De Niro, Diane Lane, Jon Voight, Danny Glover, Bette Midler, John Travolta and countless others. 
Combining over 240 interviews, extensive archival footage, animated stills & documents with a moving original score, Director Tom Donahue has meticulously crafted the untold tale of the Hollywood casting director.
Check out the list of casting directors who will be in attendance below! Read more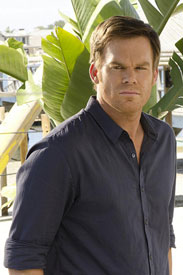 Michael C. Hall has had a prolific television career with two back-to-back series, Six Feet Under and Dexter. With the  Dexter series finale coming up on Sept. 22, Hall looks back on the two shows that have defined his career thus far.
In an interview with Indiewire at the Toronto Film Festival where he was promoting his upcoming film Kill Your Darlings, Hall discussed his decision to do the serial killer show so soon after Six Feet Under concluded.
He said, "I think I announced in interviews like this when Six Feet Under was ending, 'I will never do another television series.' I've learned to never say never."
"Yeah, I moved back to New York and was hoping to pursue opportunities on stage and hopefully in film. But I was coming to appreciate that while people loved Six Feet Under, in the industry their imaginations began and ended with David Fisher when it came to me. I was very proud of the work, but I felt somewhat bound by that. When the Dexter script came along, it fell into my lap because Bob Greenblatt had been a producer on Six Feet Under and was the new head of original programming and Michael Cuesta was directing the pilot and he'd done several Six Feet Under episodes," continued the Showtime star. Read more

The Casting Society of America (CSA) announced today that it will honor President of CBS Entertainment Nina Tassler with the organization's Career Achievement Award at the 29th Annual Artios Awards. CSA will also present esteemed Casting Director Linda Lowy (Scandal, Grey's Anatomy, Friday Night Lights) with the Hoyt Bowers Award, and Golden Globe and Emmy Award winner Michael J. Fox with the New York Apple Award. Read more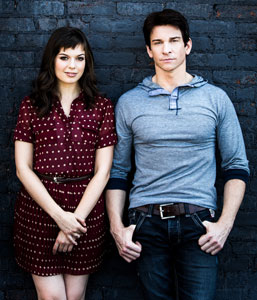 Yo, Adrian! It was announced yesterday that the two leads of the new Broadway musical, Rocky, have been cast.
Andy Karl  (Drama Desk nominee for The Mystery of Edwin Drood, Jersey Boys) will step into the ring as the man himself, Rocky Balboa and Margo Seibert will make her Broadway debut as Adrian in the new musical.
Rocky begins previews February 11th and officially opens on March 13th at Broadway's historic Winter Garden Theatre (1634 Broadway).  Read more

The Casting Society of America (CSA) announced today the nominees for the organization's 29th Annual Artios Awards for outstanding achievement in casting, given in 22 categories including film, television and theater. 
The CSA will celebrate their own on Monday, November 18th, with award ceremonies to be held simultaneously at the the Beverly Hilton Hotel in Los Angeles (reception will commence at 6:00 p.m. PDT) and at XL Nightclub, Cabaret & Lounge (512 West 42nd Street) in New York (reception will commence at 6:00 p.m. EDT).
Honorees for this year's Career Achievement Award, Hoyt Bowers Award and The New York Apple will be announced in the upcoming weeks. Read more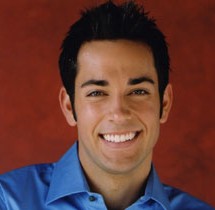 With a name like Levi, it's a no brainer that people will assume you're Jewish.  So, it does come as a surprise when Zachary Levi admits he's not Jewish—he just changed his name once he became an actor.
Levi was born with the last name Pugh, which agents suggested he change.  "I'd made a rule that I wouldn't change or bend for Hollywood," Levi explained in an interview with The New York Post.  "So I prayed about it long and hard."
After deciding to drop Pugh, Levi became well-known for his role on the now-cancelled TV show Chuck.  Ironically, Levi has actually lost roles because of his assumed Jewish heritage. Read more
Comic-Con is always one of the best weekends of the year but for me, this Casting Director panel made the weekend.

The panel was presented by The Casting Society of America and moderated by Lora Kennedy, the Executive Vice President of Warner Brothers Casting (Man of Steel). The panelists were (in order of seating): David Rapaport (CW's Arrow), Randi Hiller (Walt Disney Studios, VP Casting), Sharon Bialy (The Walking Dead, Breaking Bad) and Roger Mussenden (X-Men movies).
I've been to panels like this at various film festivals and most are good. Not great, just good. The thing about panels like this though is that most rely on the people asking the questions and well, frankly, most people are dummies.
Not this audience. Most of the them were working actors and everyone asked smart, spot-on questions. This is why this panel was honestly one of the best I've ever been to. It's chock full on information and most every minute is fantastic. Read more