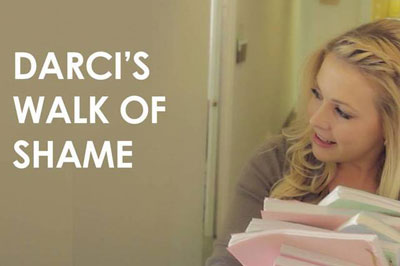 There has been some debate over whether or not Kickstarter should be used to fund projects by creators who probably have the means — or at least access to the means — to fund the project themselves.  This debate flared after fans ponied up the cash to fund a Veronica Mars movie and Zach Braff's next film in fractions of the allotted time.  Some claim this is a revolutionary way to finance movies, while others say it's akin to a celebrity exploiting his or her fanbase.
Regardless of which side of the debate you fall on, many filmmakers are getting in the Kickstarter act to raise money for their projects.  However, not all of them are as successful as Zach Braff.  Take Melissa Joan Hart, for instance.  Read more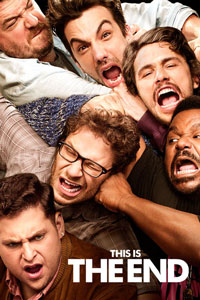 This is certainly a unique way to promote your film…
Seth Rogen, James Franco, Danny McBride, and Jay Baruchel are four of the many, many celebrities who are playing themselves in the apocalypse comedy This Is The End, which was co-written and co-directed by Rogen.  On the movie's Facebook page, the above four revealed that they would post videos of themselves doing the following demeaning tasks if they receive a certain number of "Likes" on Facebook:
500,000 Likes = McBride waxes Rogen's back
650,000 Likes = Baruchel and McBride will share a spaghetti Lady and the Tramp style
800,000 Likes = Rogen will paint Franco in the nude Read more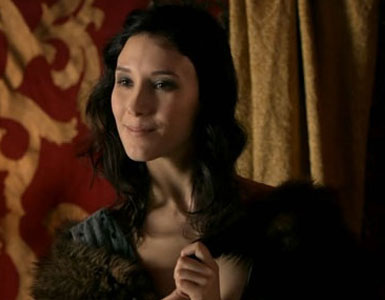 The international cast of Game of Thrones is one of the highlights of the series.  One example is Sibel Kekilli, who plays Shae on the popular HBO series, who is an acclaimed actress in her native Germany.  In an interview with The Hollywood Reporter she spoke about the language barrier she faced, and also talked about working with one of the series' stars, Peter Dinklage.
Kekilli has high praise for Dinklage, whose acting leaves her mesmerized during filming.  She confesses, "I really love him and his acting. His acting is overwhelming, and I love to watch him. When we act together, I really forget to act. I'm just watching him and I think 'oh my gosh it's my turn.'"  When she manages to compose herself, she finds that Dinklage is a wonderful actor to work with, explaining, "Acting for me is like a ping-pong game. That's the secret of acting. When you have a really good actor, I always want to be as good as he is or she is. Peter gives me the ball and I just want to return it to him." Read more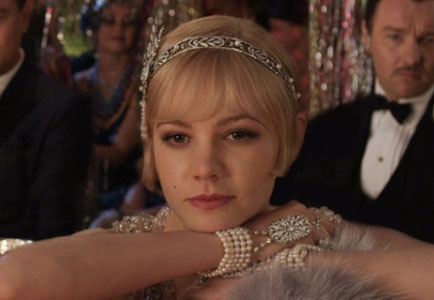 Carey Mulligan won the part of Daisy Buchanan over many of Hollywood's most famous starlets.  But the actress claims one of the best rewards was working with costar Leonardo DiCaprio.
"We were doing a scene right towards the end of the film, and Leonardo was playing Gatsby and he was playing Tom Buchanan and Nick Carraway," she said in an interview with The New York Post.  "So he'd sit in one chair and play his character, then he'd jump in another chair and play Tom, and then be standing up and he'd be Nick.  He was learning all the different lines.  He was incredible." Read more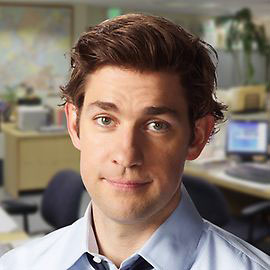 On May 16th, The Office will be closing its doors. After an eight-year run, Jim Pam, Dwight and the rest of the gang will be moving on to bigger and better things (hopefully). I've watched every episode of the long running series and I'll definitely be sad to see the show go.
Before getting the role of Jim, John Krasinski was like almost every other actor in New York. He'd work his job as a waiter during the week then run off to an audition when he could. He had booked a few things but "not anything that would allow me to claim that I was a working actor and didn't need another job," he said during a conference call. Booking The Office was like winning the lottery, "except with a winning lottery ticket you just get money, and with this you get a whole change of your life."
If you're a fan of the show, you'll love this interview. And honestly, even if you're not, there's some great stuff in here about what it's like to go from hustling for auditions to becoming a star on a major network show. In this interview, John and Executive Producer/Writer Greg Daniels talk about the end of The Office, John's audition, his past commercials and more. It's a long one but it's really great.
The Office airs on Thursdays at 9 on NBC – for only 2 more weeks! Read more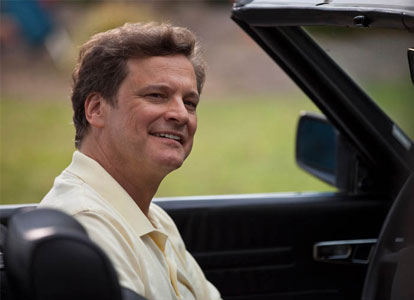 Your career doesn't automatically change once you've won an Oscar—at least according to Colin Firth.  The British actor claims that transformation happens slowly.
"In some ways it's happening now…An Oscar doesn't suddenly work the miracle that manufactures a plethora of great writers who are suddenly ready to come to you with fully financed films, with the right director attached, landing on your table saying: Take your pick. It's not as coherent as that," he said in an interview with Yahoo! News. Read more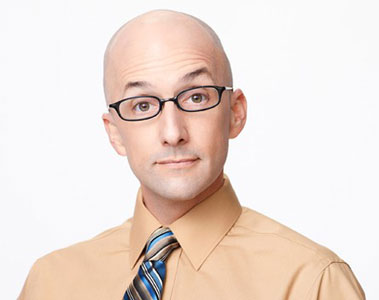 If you have an Oscar-winning screenwriter as an actor on your show, why wouldn't you ask that actor to pitch you a few ideas?
That's exactly what happened with Jim Rash. After winning an Oscar for The Descendants (which he shares with his co-writer, Nat Faxon), Community producers asked Rash if he had any story ideas he'd like to pitch. He pitched a few, one landed and now we have tonight's episode, "Basic Human Anatomy".
Rash said even though the script came out to about 30 pages, it doesn't "decrease the challenge," he said. But, since he's lived with the characters for so long, he knows their voices which made it "fun."
In the interview, Rash talks about writing the episode, writing dialogue for himself, the behind the scenes turmoil of the firing of Dan Harmon and if he was cool with the cast changing his words.
Community airs on Thursdays at 8/7c  on NBC Read more
Podcast: Play in new window | Download (Duration: 12:45 — 8.8MB)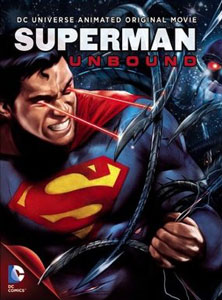 Andrea Romano is one of the top voice casting directors around. From SpongeBob Squarepants to Animaniacs, The Smurfs to Batman, she's cast dozens of animated shows and films since the mid-80′s.
Lately, she's been casting the DC animated films (Justice League and Green Lantern to name a few) and her current film, Superman: Unbound, was one of the featured panels at WonderCon. 
Andrea is also the voice director on the film that stars Molly C. Quinn as Supergirl, Stana Katic as Lois Lane and Matt Bomer as Superman. She said in a roundtable interview that that means she's listening to the actor's work and helping them round out their performance, sometimes even giving the actors line readings after they've done 5 or 6 takes.
Andrea was very cool and you're definitely going to like this interview. She talks about voice casting and finding the right voices, not caring if the actors are known or not, auditioning over the phone, and getting that right "Ahh's" and "Arghs!"
Superman: Unbound will be released on May 7th on DVD & Blu-Ray
For the full interview, click the audio link above or download it from iTunes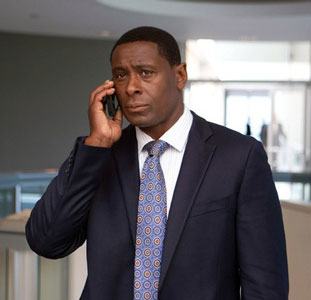 David Harewood isn't bitter that he was killed off Showtime's hit series, Homeland.  In fact, he credits the show with turning his career around.
"I wouldn't say I'm glad to be out of the show, but I think I probably left at the right time," he said in an interview with The Sun.  "I left everybody wanting a bit more of me!  It's been extraordinary—the best reaction to anything I've ever done in my life.  And it really brought me to the attention of a wider audience."
Landing the role of CIA chief David Estes came at the perfect time in Harewood's career.  "Two and a half years ago I was at my lowest ebb," he admitted.  "My best friend had just died, I wasn't working, I was completely skint and very close to giving up.  But then I got the call and now things have changed 100 percent.  It's completely turned round.  Homeland picked me up out of the gutter and I'm so very grateful for it." Read more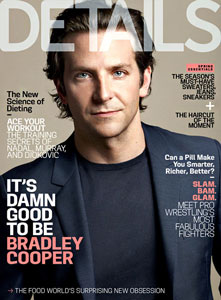 To me, 2012 in film marked a year in which a number of actors revealed to the world that they could really, well, act.  For example, prior to Silver Linings Playbook, Bradley Cooper was best known for his good looks and starring in comedies like The Hangover movies and Wedding Crashers and romantic comedies.  But Cooper proved his chops in Silver Linings Playbook and was even nominated for an Oscar.  He spoke about that experience, surprising people, and surrounding himself with people he can trust to Details magazine.
Cooper spoke at length about his Oscar nomination, saying, "That whole experience was fun and amazing, but I try not to get too carried away with that stuff. And maybe if you start feeling a little too big for your britches, hop on the Internet and take a look at some message boards for five seconds. It's not something I do often, but if you do, it'll take you right back down. Oh, my God. First of all, let's be honest: It's incredibly narcissistic to do that. And masochistic. You want to feel shitty about yourself? Boom—it's easy. To me, this business is the ultimate humbling experience. You're constantly dealing with rejection. My journey has not been people kissing my ass." Read more