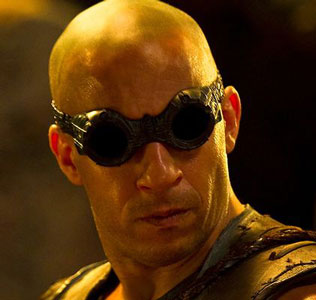 Vin Diesel has been familiar to moviegoing audiences since Steven Spielberg's film Saving Private Ryan was released in 1998. He's become an action star since his first big break all of those years ago.
Diesel is back in theaters on Friday as Riddick which is the third installment in the sci-fi series. The 46-year-old has already had a big year with Fast & Furious 6 grossing almost $800 million globally. With Fast & Furious 7 looming ahead for 2014, Reuters talked with the actor about why now was the right time for a Riddick sequel.
He shared that his family life had a lot to do with his movie-making decisions. Read more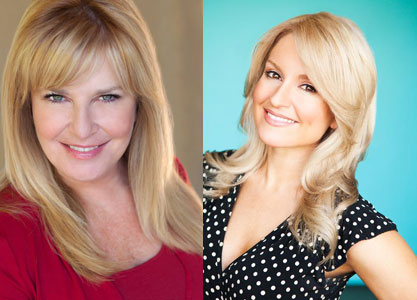 Publicist Steven Le Vine sent in this interview he helped coordinate between our friend, Amy Lyndon, and actress Mara Marini (Parks and Recreation).
He writes: "The idea was to set up an interview, in the style of Interview Magazine, where two people from different areas of the industry, interview each other. For this particular interview, the idea was to have a booking coach interview an actress and vice-versa, highlighting the art of the craft from two keenly different perspectives, and shine a light on the actual work, talent and career orientation, rather than the "celebrity" factor that usually gets highlighted."
Thanks Steven! Check it out below! Read more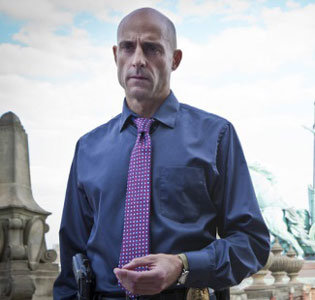 It often happens in the theater, but it does not happen often on TV. For British actor Mark Strong, he's reprising his role as Frank Agnew in the new AMC series Low Winter Sun. He originally played the character in a 2006 British miniseries which was the inspiration for the American show.
Strong talked to the LA Times about getting cast twice as the same character.
He said, "I think [showrunner] Chris Mundy was looking for somebody who could play 'the Mark Strong part' until somebody said, 'Have you asked him?' and he said, 'No.' Susie [Fitzgerald], who's the creative head at AMC, said, 'Oh, he makes movies, we're never going to get him.' And somebody said, 'Well, just ask him.'" Read more
Podcast: Play in new window | Download (Duration: 20:31 — 14.1MB)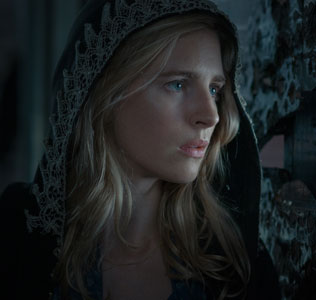 The East is a new thriller from writer/director Zal Batmanglij and writer/actress Brit Marling that has Brit as an undercover agent at a private intelligence firm. She infiltrates a group called, The East, who has been targeting companies that pollute the environment. But, the longer her character is with the group, the the more she begins to sympathize with what they are doing.
The film also stars Alexander Skarsgard, Ellen Page and our friend Shiloh Fernandez and it's a really good film. If you're looking for something that'll give your brain some food instead of mindless summer action, definitely check it out.
I've talked to Brit three times and Zal twice and they are just such nice and normal people. Even more so now with all of the success they've had. They're both incredibly smart and I love their films.
In the interview, we talk about writing the film and how they work together during that process, how Brit keeps acting notebooks for each project she's working on and how they got the great cast for the film.
The East is currently playing in Los Angeles and New York. It opens wide this weekend.
For the full interview, click the audio link above or download it from iTunes  Read more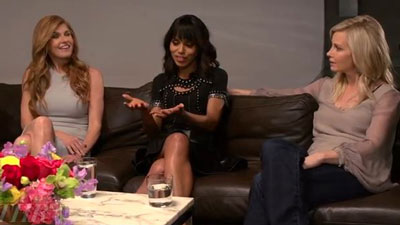 The Hollywood Reporter's annual Emmy Roundtable's are always a good way to spend an hour of your time. In this interview, they gathered six of the best actresses working on TV and asked them about some of the worst jobs they've had while pounding the pavement in their hunt for acting work, terrible auditions, appearances and how they approach their characters.
So take a look at Elisabeth Moss (Mad Men), Kate Mara (House of Cards), Kerry Washington (Scandal), Connie Britton (Nashville), Anna Gunn (Breaking Bad) and Monica Potter (Parenthood) and enjoy! Read more
Brit Marling went back to her alma mater, Georgetown University, to give the Class of 2013 their Senior Convocation speech last week.
In the speech, she talks about forming relationships with her future collaborators (and Georgetown alums) Mike Cahill and Zal Batmanglij, how she got her start after graduating and her early career struggles.
I interviewed both Brit and Zal for their upcoming film, The East, so look for it soon!
Check out the speech below. Read more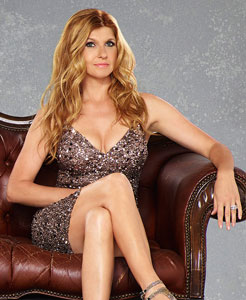 Connie Britton worried that there would be no coming back from playing Tami Taylor.  After her name became attached to her beloved character on Friday Night Lights, Britton knew it would take something a little daring to avoid being typecast forever.
Enter American Horror Story.  After appearing on the first season of Ryan Murphy's salacious drama, Britton was able to successfully break out of the mold of playing Coach's wife.  "It was perfect," the actress said in an interview with The New York Times.  "It really helped me shake out any sense of preciousness about the Tami mystique."  She acknowledges this plan could have backfired.  "The thing about taking risks is, if it's really a risk, you really can fail.  It's only a pretend risk if you really can't fail."
So, in the spirit of taking chances, Britton joined the cast of ABC's new behind-the-scenes country drama, Nashville.  She knew she wasn't playing it safe, just by the fact that her character was initially referred to as 'aging.'  Read more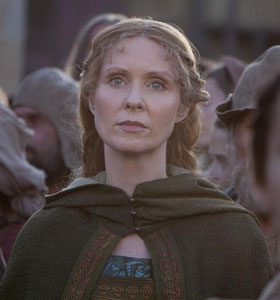 Sex and the City's Cynthia Nixon has taken on a whole new world in the upcoming ReelzChannel's mini-series that has been adapted from the works of author Ken Follett.  Entitled World Without End, Nixon has traded in her glamorous life with Carrie Bradshaw and the girls for a more devilish role.  In the $46 million dollar production Nixon plays Petranilla, a killer and master manipulator living in the 14th century in the midst of the Hundred Years' War with Black Death looming in the air.
Speaking with The Hollywood Reporter about her challenging role, Nixon explains that the dramatically different character is what drew her in. "It's such a wonderfully juicy part and also such a departure. I've never played anything quite like this. I might have played a couple slightly villainous people in my time, but I've never playing anyone this evil yet seemingly sweet and helpless on top of it. I haven't murdered a lot of people in my roles." Read more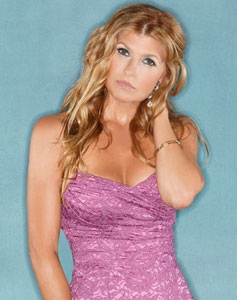 It might seem hard to imagine Connie Britton topping her last two TV performances as Tami Taylor on Friday Night Lights and Vivian Harmon on American Horror Story.  But the actress has found another show stopping role on the new ABC drama, Nashville.
"It's been just such an incredible experience, hugely challenging, but that's kinda why I wanted to do this role," Emmy-nominated Britton told NPR.  "There are many days that I think to myself: What was I thinking?  I must have lost my mind.  I've always been musical—I've done regional musical theater.  The thing about country music, is it is about story telling.  That's my favorite part of being an actor and I thought as an actor, I could tap into that aspect of it."
Britton's image is very much attached to her beloved portrayal of Coach Eric Taylor's wife on Friday Night Lights—a role, that like her character Rayna James on Nashville, speaks with a Southern accent. Read more
Connie Britton notably starred in Peter Berg's hit movie Friday Night Lights, opposite Billy Bob Thornton, and then became the only cast member to reprise her role in the beloved television program of the same name, opposite Kyle Chandler. She received two Emmy Award and Television Critics Association Award nominations for her work in the series. The show and its creators received several awards over the course of the series' five-year run,  including the prestigious George Foster Peabody Award for broadcasting excellence. Ms. Britton's performance also earned her a Women's Image Network (WIN) Award nomination.
The Boston native has had guest arcs on Ellen, 24, and The West Wing; and starred in such hit shows as Spin City and the much-talked-about American Horror Story, which recently concluded its first season.
Ms. Britton's breakthrough movie role was in Edward Burns' independent film The Brothers McMullen, which won the Grand Jury Prize at the Sundance Film Festival. She has since reteamed with the writer/director on the features No Looking Back and Looking for Kitty.
Her other films include Sarah Kelly's The Lather Effect;  Sebastian Gutierrez's Women in Trouble; Samuel Bayer's A Nightmare on Elm Street; Larry Fessenden's The Last Winter, for which she shared with her fellow actors a Gotham Independent Film Award nomination for Best Ensemble Cast; and writer/director Maggie Carey's upcoming The To Do List. Read more