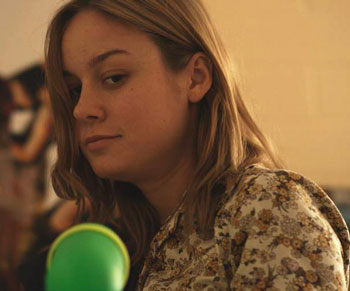 Brie Larson, a 23-year-old who's quickly being considered a rising star, has already built up an impressive career with roles in The United States of Tara and 21 Jump Street.  But before her leading role in the new indie, Short Term 12, Larson wasn't exactly seeking out top billing.
"I was actively avoiding it.  I guess, now that I think about it more, I wasn't ready to do it," she said in an interview with The Daily Beast.  "I didn't recognize myself as someone who was worthy of being observed for that long."
But she changed her mind when she became drawn to the story of Short Term 12, in which she plays a young woman with a connection to foster children.  "I fell in love with the script but I had never been the lead of anything, and in the past, I wasn't a big enough name to get a movie financed," she explained.  "I'd never played anything like it before, which is what I'm interested in.  But people take comfort in putting people in boxes, because it makes everybody's jobs easier.  I think things should be a little riskier." Read more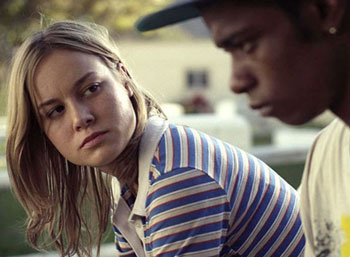 Brie Larson is an actress on a hot streak in Hollywood. The 23-year-old has grown from a child star on Raising Dad to an artist who is hitting the indie film scene hard.
She talked to the NY Times about weathering through the kid actor years without a scandal and how role models are a crucial part of the entertainment industry.
Larson shared with the periodical how she avoided the typical tabloid fare of many teen actors.
She said, "It's really, really easy to not be part of any of it. I've never been to a Hollywood party [where] there's been cocaine on the table. I've never even seen it. It's not like I'm avoiding anything. It's pretty obvious that's not good, that [it] doesn't help me in any way." Read more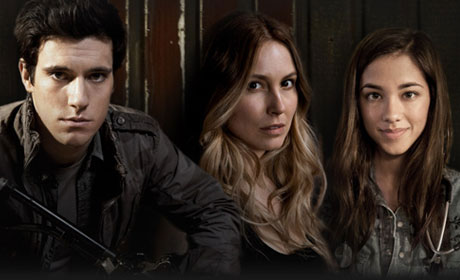 At WonderCon, I joined in on a couple of roundtable interviews with cast members Seychelle Gabriel, Sarah Carter and Drew Roy from TNT's Falling Skies.
Season 3 begins airing on June 9th and the stars were on hand to talk about the upcoming season, new aliens and more.
There's not a lot of actor-y (is that a word?) talk but if you're a fan of the show, you're sure to enjoy it.
Check out the interviews below! Read more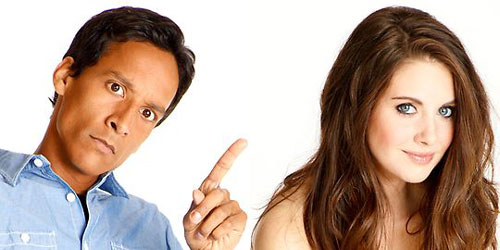 Community stars Alison Brie and Danny Pudi are clearly great friends. In a recent conference call, the two were finishing each other sentences, making each other laugh and talking about how much they love working together. It was a fun conversation to be part of.
I love the show and am so happy it came back so another season. It's been a bit hit and miss but I think the recent episodes show that it's coming back to what it was when Dan Harmon was the head guy.
In this interview, the two talk about the current season, the new show-runner, working on the Dreamatorium episode and more!
Community airs Thursdays at 8/7c on NBC Read more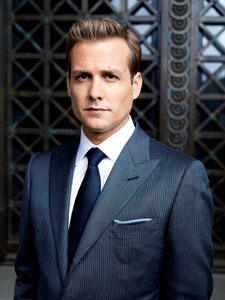 Suits, USA Networks summertime hit, is back and it's star, Gabriel Macht took some time to chat with the press about the upcoming season.
Macht, who plays Harvey Specter (a guy who's "built a career and reputation by breaking the rules") on the show, graduated from Carnegie Mellon School of Drama and quickly started working as an actor. He's appeared off-Broadway (Steve Martin's Picasso at the Lapin Agile), in TV (Steven Spielberg's The Others, Sex and the City) and film (Love and Other Drugs, Behind Enemy Lines).
In this Q&A, Macht talks about finding Harvey's look, hanging out with the cast and getting comfortable in season 2.
Suits airs on Thursdays at 10/9c on USA
Now given that the idea of the show is this idea that Mike is someone who definitely has a great knowledge of the law but has essentially lied to get his foot in the door. Would you say there's been a time in your career as an actor where you may have been less than truthful with people you were looking to have hire you?
Gabriel Macht: Yes I think there was an audition I had for like to be a hockey player and I was like yes I can skate and I couldn't skate for the life of me.
And then actually when the tryouts came out I just didn't get enough time to like go to the ice rink and learn how to skate backwards and I just bailed on the audition. I just succumbed to. I wasn't like Mike in the sense that I showed up and I you know and I you know made it look like I knew what I was doing. I basically didn't show up. Read more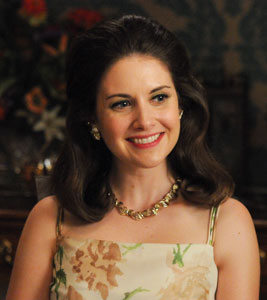 Talented, entertaining, and funny, Community and Mad Men star Alison Brie says she can make an egg salad sandwich with her feet. 
The twenty-nine year old California native also shared with Vulture how she got her start right out of college, juggling her acting gigs and jobs at a yoga studio. "I was very lucky to have a manager come and see me in a play while I was still in school and sort of pickpocket me and set me up with a commercial agent and a theatrical agent right out of college, so I was able to kind of hit the ground running auditions-wise right after I graduated," she said. Read more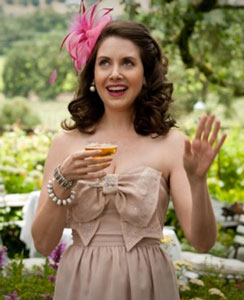 Community and Mad Men star Alison Brie has her most high-profile movie role so far in The Five-Year Engagement as the sister of lead actress Emily Blunt.  Of course, the American Brie had to work on her accent to sound like the English Blunt, and she talked to MovieFone about how she prepared for that and gave some insight into the problems on the set of Community.
As previously revealed, Brie worked with Emily Blunt on set in order to sound like she could be her sister.  However, almost prophetically Brie was working on her English accent before she was even cast in the role.  She reveals, "I just sort of on a whim thought it would be a good idea to brush up on a British accent, so I'd been [listening to] … these accent CDs on my way to work in the morning and on my way home. So it was like fate."  She also admits working on other accents, too, but she tells the interviewer that she isn't quite as proficient at them.  She says, "I had a couple other CDs — Irish and German — but I couldn't just whip them out. I'd have to go back and brush up on the CDs." Read more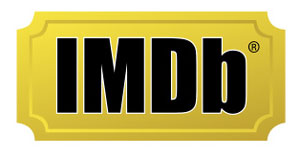 The Internet Movie Database — one of the most popular websites on the internet, with more than 110 million unique users per month — is the first, and often last, stop for anyone looking for information about any movie, television show, actor, or production member.  For a website that popular, it's curious that it also is one of the most mysterious. 
Since IMDb doesn't list an address, phone number, or even a list of staff, it's ironic that the website is being sued for disclosing too much personal information in an actress' profile.  So just where does a website that seems to have been in existence since everyone had dial-up come from? Read more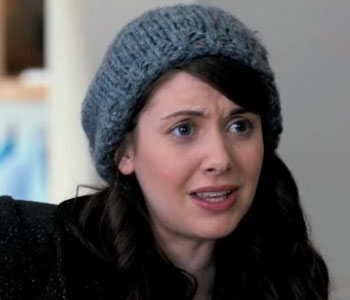 Los Angeles native Alison Brie plays the sister of Emily Blunt's character in the upcoming comedy The Five-Year Engagement.  While the funny Brie makes a great addition to the cast, there was a significant problem that Brie had to face: London-born Blunt's British accent. 
Since two sisters with completely different accents isn't something that isn't easily explained away, Brie spoke to Collider about how the best vocal coach she could get to help her sound like Emily Blunt was… well, Emily Blunt.
Preparing for the role took some time, but luckily Blunt was very helpful.  Read more
Having landed roles on acclaimed TV series like Community and Mad Men, Alison Brie has clearly wowed some casting directors in her time. However, one hard-to-impress producer still leaves the 29-year-old actress shaking in her shoes.
"My worst audition haunts me, because of this producer who was holding it. When I hear his name I'm like the kid in Ransom. I pee my pants," Brie told EW.com for a recent story. 
As Brie tells it,she went in feeling "super-confident" but it quickly got off on the wrong foot. "The guy's like, "Do you have your resume?" And I was like, "Here. It's spectacular!" I was clearly joking, because I had nothing of note on my resume," she said. 
The session only went downhill from there.
Read more