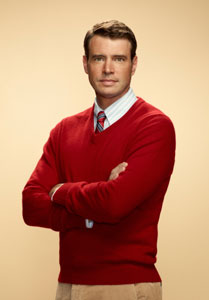 Scott Foley stars as Henry, one of three estranged siblings, in the new FOX summer series, The Goodwin Games. When he, his sister (Becki Newton) and brother (T.J. Miller) return home after their fathers death, they unexpectedly find themselves poised to inherit more than $20 million. Trouble is, they can only get the money if -  and only if – they can adhere to their late father's wishes.
The show is from the executive producers of How I Met Your Mother and Scott, who after graduating high school bought a one-way plane ticket to Los Angeles, said that even though he loved the script, he took the job "because I was available and it was there."
I met Scott briefly a long time ago and he's the most down to earth guy. And honest too based on his quote above. I talked to him in a conference call promoting the show and in the interview he talks about the cast, why he loves working in TV over film and theater and how he's been very "fortunate" in his career.

The Goodwin Games premieres tonight (Monday) at 8:30pm on FOX Read more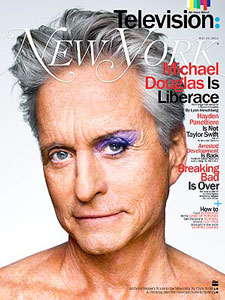 It's been a while since Michael Douglas really had a role he could get into.  With Behind the Candelabra, in which he portrays Liberace, Douglas might have his best role in over a dozen years.  He gave a lengthy interview to New York magazine about the HBO film about what was so different about playing such a campy real-life individual and what it was like acting opposite Matt Damon, who portrays Liberace's young lover Scott Thorson.
Playing the flamboyant Liberace exposed Douglas to a new aspect of acting that his wife Catherine Zeta-Jones is far more familiar with — sitting in the makeup chair and then hours of costuming.  Douglas explains, "I was the girl on this movie! The hair and makeup for Liberace took two and a half hours.  I've never done elaborate hair and makeup before. Up until now, my entire career has been contemporary." Read more
Inside the Actors Studio, hosted by James Lipton, will celebrate reaching 250 episodes with a special 2-hour show on Wednesday, May 29th at 7p.m.

Lipton sits down for brand new interviews with former guests including Actors Studio alumnus Bradley Cooper, Robert DeNiro, Jennifer Lopez, Christopher Walken, Barbara Walters, Dave Chappelle, Jay Leno, Conan O'Brien, Ellen Burstyn and Spike Lee. Read more

Tony Award winners Billy Crudup and Shuler Hensley will join Ian McKellen and Patrick Stewart in the limited season repertoire of Harold Pinter's No Man's Land and Samuel Beckett's Waiting for Godot.
Directed by Sean Mathias, the performances will begin Saturday, October 26th at the Cort Theatre on Broadway.
This limited season will run for 14 weeks only. Read more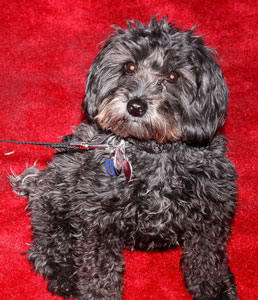 What's with animals on Broadway this season?  Not only do we have a cat in Breakfast at Tiffany's and a dog in Annie, but another pooch has taken the stage in the revival of Pippin.  However, Porridge the dog isn't some superstar stage dog.  In fact, the poodle-mix is owned and trained by Matthew James Thomas, who also stars in Pippin at the Music Box Theatre.
Thomas, a UK actor who debuted on Broadway in Spider-Man: Turn Off the Dark as the alternate Spider-Man (performing in two shows per week), bought Porridge from a rundown pet store after moving to New York City.  He explains to The New York Post, "Through the window, I saw a little black dog curled up in a cage, and he just looked at me."  Though he took a brief trip to Starbucks to convince himself to stick to his original plan of adopting a puppy from the Human Society, he couldn't help himself and returned to buy Porridge, whom he named after a family dog that had once saved the life of Thomas' mother. Read more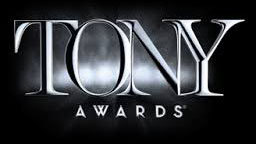 Sutton Foster and Jesse Tyler Ferguson announced the nominations for the 2013 Tony Awards this morning (way too early for us West Coasters) and with 13 nominations, the musical Kinky Boots is the one to beat.
Right behind it is Matilda the Musical with 12 nominations, Pippin received 10 and Rodgers + Hammerstein's Cinderella got 9.
Tom Hanks (Lucky Guy), Nathan Lane (The Nance) and Holland Taylor (Ann – read our review here) were among the Best Performance nominees.
Check them all out below and then watch Sutton Foster and Jesse Tyler Ferguson make the announcements here! Read more
Podcast: Play in new window | Download (Duration: 12:42 — 8.8MB)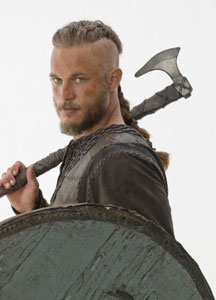 Vikings tells the story of Ragnar, one of the greatest heroes of that era. It follows him, his family and band of Viking brothers on his quest to become the King of the Viking tribes. His often brutal quest.
Travis Fimmel plays Ragnar and as he said when I talked with him at WonderCon, it wasn't the violence, it was learning the Viking language. "It took me a long time," he said.
In the interview, Travis talks about getting that language down, the shooting conditions in Ireland – "it just pissed down rain" – and how he prepares for the next shooting day when he's already working long such long hours.
Vikings airs on Sundays at 10pm on The History Channel
For the full interview, click the audio link above or download it from iTunes  Read more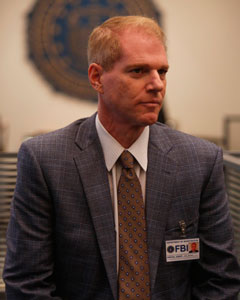 Noah Emmerich (Super 8, The Walking Dead) is one of the best characters actors around and now he's bringing his talents to FX's new hit show, The Americans.
The Americans is a period drama set that revolves around two KGB spies who are posing as Americans. Philip (Matthew Rhys) and Elizabeth Jennings (Keri Russell), have spent years in America but now that the Cold War is escalating, so is their job of finding out information for Russia. Emmerich plays FBI Agent Stan Beeman, a member of the Counterintelligence Task Force and… the Jennings new neighbor.
This is his first Television series where he's a regular and in a recent conference call, he talked about what that's experience has been like. He also talked about how he got the part, character research and how he decides to take on a role.
The Americans airs on Wednesdays at 10 on FX Read more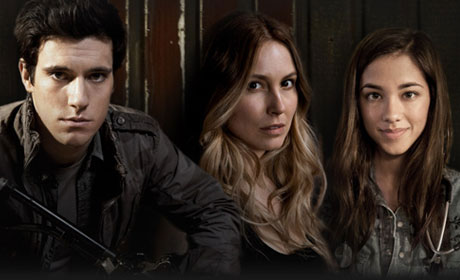 At WonderCon, I joined in on a couple of roundtable interviews with cast members Seychelle Gabriel, Sarah Carter and Drew Roy from TNT's Falling Skies.
Season 3 begins airing on June 9th and the stars were on hand to talk about the upcoming season, new aliens and more.
There's not a lot of actor-y (is that a word?) talk but if you're a fan of the show, you're sure to enjoy it.
Check out the interviews below! Read more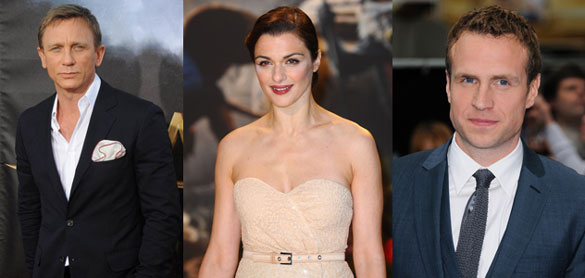 Daniel Craig, Rachel Weisz and Rafe Spall, will star on Broadway in Harold Pinter's Betrayal, directed by ten-time Tony Award-winner Mike Nichols.
Both Weisz and Spall will be making their Broadway debuts.
The show will begin performances on Tuesday, October 1st at the Barrymore Theatre (243 West 47th Street).  Opening night is Sunday, November 3rd.
It will run only 14 weeks, through January 5th, 2014. Read more