Are you a photographer? Click here
| Name | Location | Phone Number | Website | Facebook | Twitter |
| --- | --- | --- | --- | --- | --- |
| Amy Jones Photography | Fallston, MD | (410) 366-3619 | | | |
| Kristina Sherk Photography | Chevy Chase, MD | (240) 338-2676 | | | |
| Sharp Focus Photography | Washington, DC | (202) 246-2353 | | | |
| Stephen Gosling Photography | Washington, DC | (740) 398-9622 | | | |
| Stewart Photography | Herndon, VA | (703) 437-3205 | | | |
| Studio 1 Photography | Baltimore | (443) 934-8686 | | | |
| Thomas Paradis | Washington, DC | (202) 360-1591 | | | |
| Tim Coburn Photography | Fairfax, VA | (202) 422-3086 | | | |
| Travis Curry Photography | Crofton, MD | | | | |
Podcast: Play in new window | Download (Duration: 19:16 — 13.3MB)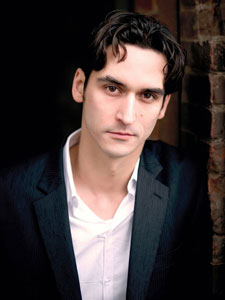 Sean MacLaughlin is traveling the country for the next year with his wife, baby and two dogs. When the "Von Trapp Family Singers" (as he called themselves) eventually stop at a city near you, that's probably because he's about to get on stage to play 'Peron' in the touring production of Evita.
Sean was last seen on Broadway as 'Raoul' in The Phantom of the Opera and he's from my neck of the woods – the Baltimore/DC/Virginia area. I love talking to people from my area and finding out how they got to where they are. Sean played it smart in his early career: before he packed everything up and moved to New York, he went to College at Virginia Tech and got a degree in communications. Then he moved to DC and did a bunch of theatre there because as he told me that he "was a firm believer in not moving to New York without getting experience."
But, before he tried his luck in New York something great happened before that. I'll let him tell the story in the interview below but basically, the success he's having now all comes down to a combination of planning, preparation and luck. We also talk about his audition for Evita and auditioning in general, touring and more!
Evita is currently playing in San Diego. For tickets, click here. Upcoming tour dates include San Jose, Las Vegas and Tempe, AZ. For more tour dates and ticket information, click here.
For the full interview, click the audio link above or download it from iTunes  Read more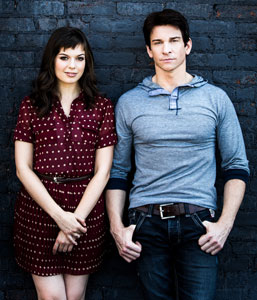 Yo, Adrian! It was announced yesterday that the two leads of the new Broadway musical, Rocky, have been cast.
Andy Karl  (Drama Desk nominee for The Mystery of Edwin Drood, Jersey Boys) will step into the ring as the man himself, Rocky Balboa and Margo Seibert will make her Broadway debut as Adrian in the new musical.
Rocky begins previews February 11th and officially opens on March 13th at Broadway's historic Winter Garden Theatre (1634 Broadway).  Read more
Podcast: Play in new window | Download (Duration: 24:19 — 16.7MB)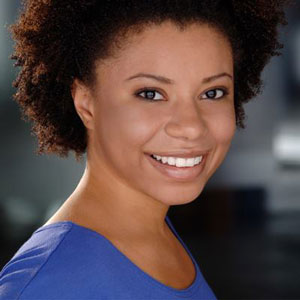 It's got to be good being Shalita Grant right now. In March, she made her Broadway debut in Christopher Durang's Vanya and Sonia and Masha and Spike. The show opened to great reviews and was nominated for six Tony Nominations including Best Play, Best Performance by an Actor in a Leading Role in a Play (David Hyde Pierce) and Best Performance by an Actress in a Featured Role in a Play for… Shalita Grant. 
She plays Cassandra in the show, which also stars Sigourney Weaver and Kristine Nielsen, and she told me that she based her character on her great-grandmother, "who's pretty bipolar and just out there, like so out there." Audiences love her and everyone I've talked to who's seen the show says she's fantastic. 
Shalita's from my home state of Maryland and went to the Performing Arts High school in Baltimore. From there, she auditioned for and got into Julliard, met Christopher Durang, who is the co-chair of the Playwriting Program there. He wrote a short play that she starred in… and that short play morphed into Vanya and Sonia. Great story, right? She's got an even better story about turning down a chance to be in the ensemble of The Merchant of Venice that starred Al Pacino. She's got so much confidence in herself that I found it hard not to love everything about her.
I talked to Shalita about what it's like to create a role on Broadway, getting nominated for a Tony, her rehearsal process, Vanya and Sonia and we get into the whole Merchant of Venice story. It's great, she's great and you're going to love this interview.
For the full interview, click the audio link above or download it from iTunes  Read more
Podcast: Play in new window | Download (Duration: 15:13 — 10.5MB)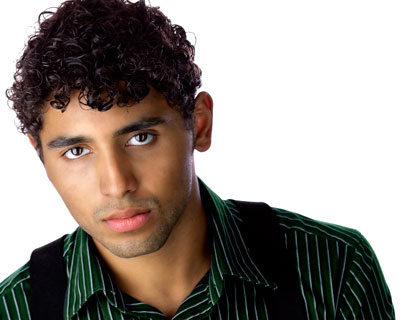 Trent Saunders, who is currently playing St. Jimmy in the touring production of Green Day's American Idiot, has the life.
When I talked to him for this interview, it was the middle of the day in Baltimore, MD (my home state!) and he and his cast mates were set to play laser tag right after he got off the phone. He's traveled to Europe – where he said he had a blast – is criss-crossing America and best of all, he gets to sing Green Day songs every night. Like I said, he's livin' the life.
I saw American Idiot when it was on Broadway and liked it a lot. The set and lighting design was amazing and if you're a fan of Green Day, you'll absolutely love it.
I talked to Trent about his life on the road, how he got the part and cell phones in the audiences. I haven't heard how his laser tag expedition went, but if I do, I'll let you know.
Green Day's American Idiot comes to San Diego May 28th-June 2nd, followed by San Jose, CA and Las Vegas, NV. For San Diego tickets, click here. For other tour dates and tickets, click here. Read more
You want to learn
how to become an actor
? Join the club! Most everyone at one time or another has probably thought about becoming an actor.
They watch their favorite shows and movies and think, "I can do that!" They think it's easy and glamorous.
But what most people don't realize is that it's a lot of hard work. It's a huge amount of fun but yeah, it's work!
It takes a special kind of person to want to become an actor. They have to be determined, unafraid of rejection and willing to work hard to consistently get better at their chosen craft.
This isn't a site on how to become famous. This isn't about becoming a star because odds are, you won't. Hopefully you're here because you want to learn how to be the best actor you can be. Whether you're in Los Angeles or New York, Ohio or Colorado, you absolutely can make this happen.
One thing you should know from the start though is that being an actor is expensive. You'll need money for headshots, headshot reproduction and acting classes. Eventually, you'll need to market yourself with postcards and a website. You'll also need to add your material to casting websites such as Actors Access. It's definitely not cheap!
So, if you're looking for steps on how to get into acting, you've come to the right place.
For links and more information on how to become an actor, check out our actor resources page. (coming soon)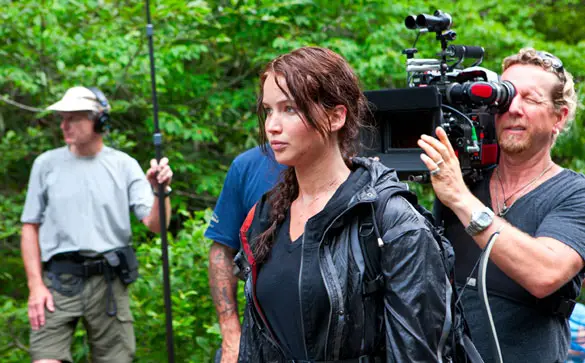 The Basics
Headshots
One of the first things you'll need is a headshot. This is not the place to skimp and be cheap because this is your calling card. If you submit an awful headshot, 99% of the time it'll be filed away in the trashcan. Having a headshot that isn't professional, it just automatically shows casting directors, directors and producers that you're not serious about acting.
Your headshot needs to be shot by a professional and needs to look like you. Seriously, I can't count how many times a casting director has told me that they've called in an actor for an audition and they either look 10 years older in person or their headshot was so photo-shopped that they had to do a double take. Your headshot must look like you, not what you want to look like. You should see my headshot… think I want to look like that?

What's the cost? For New York and LA, paying $400 to $500 for a headshot session is the norm. Obviously, if you live outside of these cities, you should pay less.
If you need to find headshot photographers near you, click on the link.

Resume
The next thing you'll need is an acting resume.
This isn't like a resume you'd give to someone when you're applying for a "normal" job. An acting resume is totally different. You can see examples here. (coming soon)
"I'm just starting out and have nothing to put on my resume!" I've heard that before and don't worry. Everyone starts somewhere. You can easily fix that! Audition for small roles at your local Community, Dinner theater or join the cast of a Church or School production. If you're in school then join the drama club. All of these things can be listed on your resume. You can even list any acting classes you've taken.
If there isn't a role for you in the upcoming show, ask if you can help out. Theaters always need a good, responsible volunteer. This will get you in with the theater community and will make it tons easier when you actually do audition. They'll already know you so it'll be easier for them to take a chance on you!
Click here for more information on an acting resume. And if you need it, here's an acting resume template. (both coming soon)

Learn Your Craft
Take a class! I'm sure there is some kind of acting class or acting program near you. I grew up in a small town and there were at least 5 acting classes within 20 minutes of where I lived.
If you're still in school, try and find a summer acting camp. Usually, these are all day workshops that take place Monday-Friday. You'll learn tons and walk away a much better actor. Plus, these are great places to meet people who are into the same things as you!

Go to college. There are a bunch of great schools you can choose for acting. You'll be immersed in all things acting so how can you not improve? You'll learn everything from movement, costumes, theater history, acting styles and techniques and best of all, you'll be performing constantly.
I went to college in Baltimore, Maryland and loved my time there. I met some wonderful teachers and made some great friends that I still keep in touch with to this day.
For a list of acting schools and colleges, click here. (coming soon)

Audition for Community Theater. Like I said in the resume section, auditioning for Community Theater is a wonderful way to get started. I did a handful of musicals for my local Community Theater when I was in high school and I loved every minute of it. Plus, I learned a lot in the process.
Start off as an ensemble member of a large cast (every town does Oklahoma or another huge production at least once a year). Again, by getting involved, you'll get to know the local theater companies and the people involved. The more they get to know you, they easier it'll be to nail a part in one of the upcoming shows – especially if you've started off with no experience.
Audition as much as you can. Audition even if you don't want the part. The more you audition, the better you'll be at it. Learn to love auditioning because chances are, that's all you be doing the first couple years once you have decided to become an actor.

Start Your Own Play Reading Group. Get a couple of friends together once every couple of weeks and read a play. Give yourself the lead role! The star of Beautiful Creatures, Alden Ehrenreich does exactly that. When I interviewed him, this is what he told me: "Just invite friends over to read a play. Like, me and my friends do that a lot and it just… it promotes that energy and that energy only builds, but you have to get the… you have to start the engine. You know?"
Don't know what to start off with? Try something from Christopher Durang or Martin McDonaugh. Or, how about something that's currently playing on Broadway?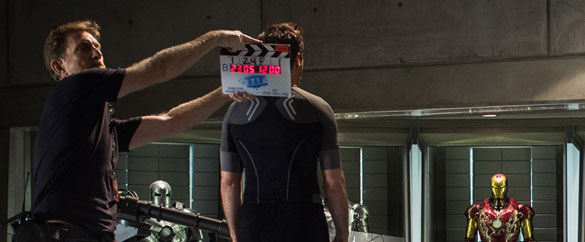 What Next?
Acting Agents and Managers. At this point, you might want to start looking for an agent. Do you have to have one? No, not at all. Especially if you're not a member of any of the acting unions (SAG-AFTRA or Equity).
Don't ever pay an agent or manager a fee for joining their agency or company. There are actor scams out there where you'll be asked to pay an "agency fee" when you sign up. Don't do it. Ever. The only time you should pay an agent or manager is after you've received payment for an acting job you've booked and already worked on.
Will you need a manager? Odds are you won't. You'll only need a manager when you have a career that actually needs to be managed. Typically, managers to 20% of what you've made on each job. That's a lot of money to give to someone when you're only working a couple times a year.
If you're in Los Angeles or New York City, check out our actor mailing labels. We have sets of casting director mailing labels and agent mailing labels updated monthly.
Auditions and Casting Calls. How do you find auditions and casting calls? If you're not in LA or NYC, check your local paper or their website. Google – auditions 'my city' – and I'm sure something will come up. Also, check out Actors Access or call your local SAG-AFTRA office. Most either have hotlines or audition information listed on their site. That's how I found out about the audition that got me my SAG card.
Also, take a look at our post, Top 11 Reputable Casting Websites.
Acting is a Business
You have to treat acting as a business because that's what it is, a business.
When you're called in for an audition, be prepared. Know your scene, monologue or your song. Come with your headshot and resume (stapled together!). Be professional. You might only have one shot with that casting director. Make it the best and show them you have the goods!
Casting directors, directors and anyone who can hire you want to know that you are the answer to their casting "problem". They need you and they want you to be great! They are rooting for you.

Keep up with what is happening in the entertainment industry.
Don't go into this blind. Nothing irritates me more than meeting an actor who doesn't watch TV or isn't up to date on what is going on in film, TV or theater. This is your job!
My favorites are The Hollywood Reporter and Variety for film and TV news. Backstage is good as well. And of course, Daily Actor (shameless plug) – we feature interviews with actors, articles where actors talk about the craft of acting. We also we have a huge actors resource page. (coming soon)

This Won't Happen Overnight
I did my first play in Elementary school, did the fall and summer productions in High School and then started to do shows at my local community theater. When I went to college, I moved onto Dinner Theater and found other theater companies to work with. While I was doing that, I auditioned for an industrial film, got the part and was lucky enough to get my SAG card. I've been acting for years and I've loved every minute of it.
Some people get lucky right off the bat. Some don't… it could take them years. But, if you work hard, it'll happen. If you're prepared, it'll happen.
Trust me.

Looking for more acting information? Here are some great resources – More Coming soon
Headshot Photographers – Including Los Angeles and New York
The Top 11 Reputable Casting Websites
Also, check out our Acting Advice Columns, Interviews with Actors and our Actors on Acting category!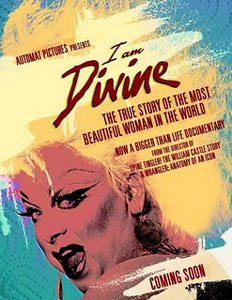 Growing up in Maryland and in the shadow of Baltimore, as an actor, I couldn't help but love
John Waters
and
Divine
.
By being true to themselves and never compromising, they both became extremely successful doing what they loved on their own terms and in their own backyard. They made films – Multiple Maniacs, Female Trouble and Pink Flamingos – that my parents, heck every parent, was disgusted by.
I loved everything about them.
And I loved everything about the absolutely wonderful new documentary, I Am Divine, which just premiered at SXSW. The doc tells the story of Harris Glenn Milstead, better known as Divine, from his time as a Baltimore schoolboy to meeting Waters and his rise to stardom.
Director Jeffrey Schwarz interviewed the family, friends and the Waters' Dreamland troupe (Mink Stole, Casting Director Pat Moran among others) to not only bring Divine's story but the story of underground cinema in the 70′s and the rise of gay culture in the mainstream (thanks to Divine, of course).
Stories are told about his generosity – particularly with money he didn't have – and how, as a young man, he once passed a lie detector test after a run-in with the cops that will just make you love the guy even more.
He worked hard and Divine's rise to fame didn't begin and end with Waters. He starred in hit off-Broadway shows and had a big recording career, topping the charts with several of his records. "He did techno music before anybody did," John Waters says in the film.
Weight was always a problem in his life and as he became more famous, it was escalating rapidly. The stress of not knowing when his next acting job was coming, circling the world as a disco act all lead him to eat.
After the huge success of Hairspray, he wanted to change things up. Truth be told, Divine was a character and Milstead was desperately trying to parlay that into working in TV and Film as a man. He saw himself as a character actor and was eager to take that next step in his career.
Finally, when he did get that chance, it would never happen. Divine died the morning he was to report on set for FOX's hit show, Married with Children. Playing a man.
I remember the day he died. It was sad then and it's still sad.
Schwarz's doc is a tribute to Divine, his work and his life and it shouldn't be missed.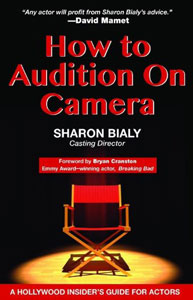 Written by Dan Franko
Just before the SAG Awards, I watched a SAG Foundation live-stream with several casting directors. One of them was Sharon Bialy, C.D. for Breaking Bad and The Walking Dead. I really enjoyed the tips and answers she was giving, in response to the questions, so when she mentioned that she'd written a book – How To Audition on Camera - I downloaded it right away.
The book is only available as a digital download. You can find it on pretty much any e-book platform.
How many times, as actors, have we wished that we could get an hour with a casting director, to pick their brain about what they look for, their pet peeves, and the tips they would offer. That's exactly what this book is. It feels like a conversation over coffee…or a private coaching session.
Some of the tips are simple, common sense things, such as "do the work." Rehearse and practice your audition piece as much as you can so you know it inside-out and be prepared and on time without excuses or exceptions. We all know that…but the personal insight from her perspective really underlines the point. Read more
One of my all-time favorite shows is HBO's The Wire, David Simon's grim and gritty look at inner city Baltimore and Sonja Sohn, who played Detective Kima Greggs, was an integral part of that show.
Since The Wire ended, she's popped up on Brothers and Sisters, The Good Wife, was a series regular on ABC's Body of Proof was recently in a crucial role on USA's Burn Notice as Olivia Riley. Before I went on holiday break, I did a conference call with Sonja about her role on Burn Notice and she also talked about what draws her to certain roles and her advice to actors.
Check it out below! Read more
Full casting has been announced and rehearsals have begun for the upcoming national tour of Flashdance – The Musical, the stage adaptation of the 1983 hit film of the same name.

Joining the previously announced Broadway stars Emily Padgett as Alex, Matthew Hydzik as Nick and Rachelle Rak as Tess are Kelly Felthous as Gloria, DeQuina Moore as Kiki, Jo Ann Cunningham as Hannah, David R. Gordon as Jimmy, Matthew Henerson as Harry and Christian Whelan in the role of C.C. Read more