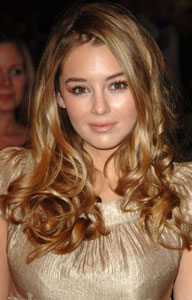 Keeley Hazell is wildly popular model in Britain. She's been a 'Page 3 Girl', appeared in men's magazines like Nuts and Zoo and is an icon to young guys everywhere. To most people, that would have been enough. But, a couple of years ago, she decided to pack up her life, move to LA and give it a go as an actress.
Starting from scratch after having the success like she did is pretty tough. Casting Directors here really didn't know who she was but that was fine because as she told me, "I always seem to put challenges on myself." She started taking classes at Lee Strasburg and now, things are starting to fall into place.
She's currently starring in the new film, Awful Nice. The film is about two estranged brothers, Jim and Dave (James Pumphrey and Alex Rennie) who, after their father dies, have to travel to Branson, Missouri to sell his house. The film, which also stars Christopher Meloni, has some truly hilarious moments and you should definitely check it out if you have a chance. 
I talked to Keeley about moving to Los Angeles, auditions, improv and Awful Nice.
Awful Nice is in theaters March 7th. Read more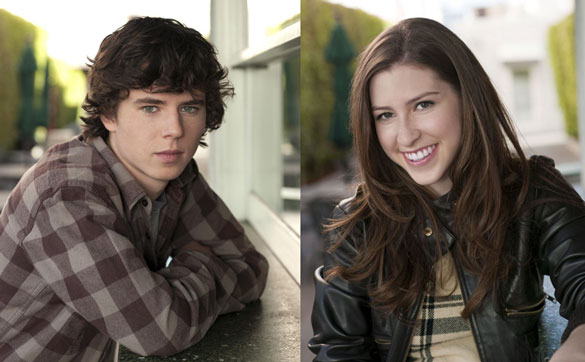 The Middle, ABC's family comedy that stars Patricia Heaton, Neil Flynn, Charlie McDermott, Eden Sher and Atticus Shaffer, has just hit a huge milestone: Syndication!
The Hallmark Channel has added the show to its prime-time lineup and to promote the news, McDermott (who plays Axl Heck) and Sher (Sue Heck), participated in a conference call to talk all things The Middle.
I, for one, am happy about the news. I was on one of the early episodes… which means residuals for yours truly!
In the call, they chat about the show, their auditions, the first time they met and tons more. Check it out below and be sure to catch an episode. It's a really fun show!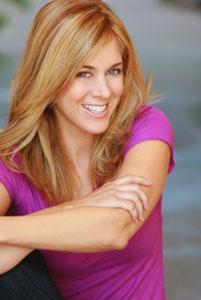 Written by Annie Wood
Auditions. We just don't know.
That's one of the most frustrating bits about this biz of ours, isn't it? We get an audition – yay! But when we are asked, "How did it go?" – we rarely know. Well, we think we know. We say, "it was awesome!" Then, when we don't hear back, we say, "It sucked!"  But then we get a callback. In those cases we may end up confused. Confused but happy. The thing is, we just don't know.
If you didn't get that callback why didn't you? You were prepared. You look the part. They laughed in the room and they seemed to like you just fine. You leave the audition so confident that you are certain that your agent will call you before you pull your car into your driveway.
But your agent doesn't call.
You never hear about that particular role again.
What went wrong? Read more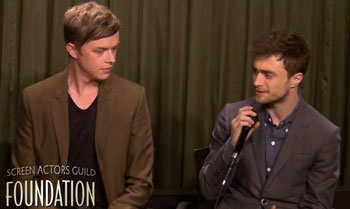 Daniel Radcliffe and Dane DeHaan star in the new film, Kill Your Darlings, the untold story of a murder that brought together a young Allen Ginsberg (Radcliffe), Jack Kerouac (Jack Huston), William Burroughs (Ben Foster) and Lucien Carr (DeHaan) at Columbia University in 1944.
The story is fascinating because it's absolutely true. These brilliant writers – who would create the Beat Generation of writers – were friends way before they were famous and how this murder shaped the rest of their lives.
The SAG Foundation interviewed Radcliffe and DeHaan about the film and how they became attached to it (Radcliffe actually auditioned for it), the research and rehearsal, how they got their SAG cards, their worst auditions and tons more.
Check it out below! Read more
Podcast: Play in new window | Download (Duration: 24:24 — 16.8MB)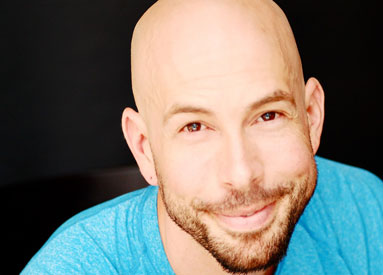 Priscilla, Queen of the Desert is touring the country and one of the stars of the show, Wade McCollum, told me that's he's "having a blast."
The "rhythm"of touring did take a while to get used to but Wade, who plays Tick/Mitzi in the show, has definitely adapted to life on the road. The audiences have also helped. "They're always so crazy enthusiastic," he said. Part of that is, I'm sure, the musical numbers and the outrageous costumes. He told me that some of his costume changes are as quick as 30 seconds. As someone who can spend that amount of time putting on his pants, I'm in awe.
In the interview, Wade and I talk about the touring life, being a New York actor and, in my favorite part of the conversation, auditions. At one point, he said that "a healthy amount of so what" is needed when you audition and I couldn't agree more. It's really wonderful advice and I have no doubt you'll agree!
Check out Wade's website at www.wadesong.com and on season 2 of the Broadway themed webseries, Submissions Only (www.submissionsonly.com).
Priscilla, Queen of the Desert is currently playing in San Diego. Click here for tickets.
Next up: Costa Mesa, San Jose and Sacramento. Check out the tour site for more details.
For the full interview, click the audio link above or download it from iTunes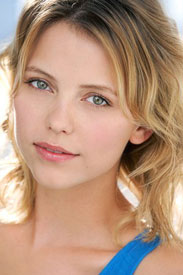 In The Secret Lives of Dorks, Riley Voelkel plays Carrie, a cheerleader who is actually… a good person!
The film is a throwback to those early 80's teen comedies where the nerdy Peyton (Gaelan Connell) is in deep teen-love with Carrie, the hot cheerleader. But, in a fun twist, Carrie plays matchmaker and sets out to help Peyton hook up with fellow dork Samantha (Vanessa Marano).
The film marked Riley's first starring role and she's terrific. It's no wonder why she was cast in a small role in the pilot of Aaron Sorkin's hit HBO show, The Newsroom. She was so good, Sorkin brought her back for the first season finale which then lead to her being a regular on season two.
She's smart, funny and you'll definitely enjoy this interview where we chat about her audition for Secret Lives, working on The Newsroom, an absolutely nightmare audition(!) and her advice to young actors.
The Secret Lives of Dorks is in theaters now or on VOD (click here to watch it)  Read more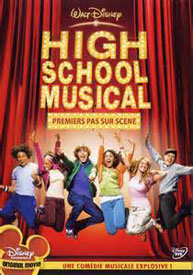 THE THEATER PLACE From New York City PRESENTS
Fall Production Class Austin/Kyle/San Marcos
High School Musical
Full Scale Show/No splitting parts
For Audition and Registration information contact:
Tracy Goodwin at 646.350.9148
or email thetheaterplace@gmail.com or kirbysplace45@gmail.com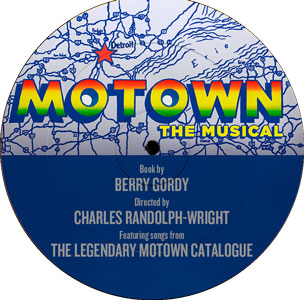 Motown the Musical is holding open call auditions!
Producers announced a nationwide open call casting search for African American singers for both the flagship Broadway production of MOTOWN THE MUSICAL and the upcoming national tour, with a rare opportunity to audition on stage at the Lunt Fontanne Theatre, home of the smash hit musical, on Friday, September 13th.
Open call auditions will also be held in Chicago at The Oriental Theatre, where the national tour will launch with an engagement from April 22 to July 13, 2014 before continuing across the country with additional cities to be announced.
MOTOWN THE MUSICAL is seeking African-American men and women, ages 20s-40s, with exceptional voices.  Also seeking an African-American boy, age 8 to 13, to play young Michael Jackson / Berry Gordy / Stevie Wonder. No prior theatre experience is necessary. Read more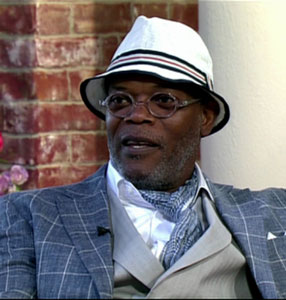 Many people do not know that Samuel L. Jackson had significant substance abuse problems that derailed his acting career for many years before his 1990s breakthrough.  In fact, if you look at pretty much any role Jackson had before the early 1990s you'll notice that they all amounted to very little screen time — mainly because his addictions made him unreliable for more significant roles.  It wasn't until he went to rehab in 1991 that his career really took off.  While on the UK television show This Morning, Jackson spoke about how his addictions affected his early career.
Jackson confesses, "I was doing a lot of drugs and doing a lot of drinking because I had a theatre teacher at university who said, 'If you want to be one of the great ones, you have to learn how to handle your alcohol and do all these other things while you're performing' … and we took that to heart and we did it.  So maybe when I went to auditions I smelt of alcohol and my eyes were a little red and I didn't get specific jobs, but I continued to do what I was doing." Read more
Podcast: Play in new window | Download (Duration: 12:45 — 8.8MB)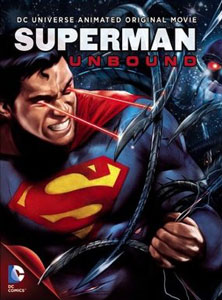 Andrea Romano is one of the top voice casting directors around. From SpongeBob Squarepants to Animaniacs, The Smurfs to Batman, she's cast dozens of animated shows and films since the mid-80′s.
Lately, she's been casting the DC animated films (Justice League and Green Lantern to name a few) and her current film, Superman: Unbound, was one of the featured panels at WonderCon. 
Andrea is also the voice director on the film that stars Molly C. Quinn as Supergirl, Stana Katic as Lois Lane and Matt Bomer as Superman. She said in a roundtable interview that that means she's listening to the actor's work and helping them round out their performance, sometimes even giving the actors line readings after they've done 5 or 6 takes.
Andrea was very cool and you're definitely going to like this interview. She talks about voice casting and finding the right voices, not caring if the actors are known or not, auditioning over the phone, and getting that right "Ahh's" and "Arghs!"
Superman: Unbound will be released on May 7th on DVD & Blu-Ray
For the full interview, click the audio link above or download it from iTunes