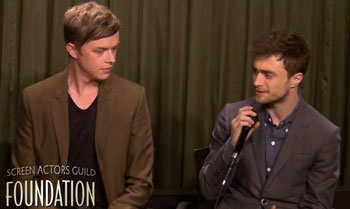 Daniel Radcliffe and Dane DeHaan star in the new film, Kill Your Darlings, the untold story of a murder that brought together a young Allen Ginsberg (Radcliffe), Jack Kerouac (Jack Huston), William Burroughs (Ben Foster) and Lucien Carr (DeHaan) at Columbia University in 1944.
The story is fascinating because it's absolutely true. These brilliant writers – who would create the Beat Generation of writers – were friends way before they were famous and how this murder shaped the rest of their lives.
The SAG Foundation interviewed Radcliffe and DeHaan about the film and how they became attached to it (Radcliffe actually auditioned for it), the research and rehearsal, how they got their SAG cards, their worst auditions and tons more.
Check it out below! Read more
Podcast: Play in new window | Download (Duration: 24:24 — 16.8MB)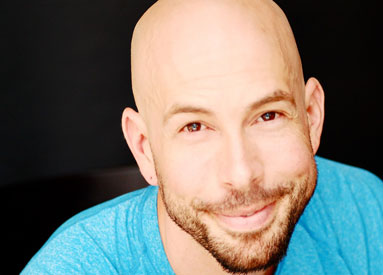 Priscilla, Queen of the Desert is touring the country and one of the stars of the show, Wade McCollum, told me that's he's "having a blast."
The "rhythm"of touring did take a while to get used to but Wade, who plays Tick/Mitzi in the show, has definitely adapted to life on the road. The audiences have also helped. "They're always so crazy enthusiastic," he said. Part of that is, I'm sure, the musical numbers and the outrageous costumes. He told me that some of his costume changes are as quick as 30 seconds. As someone who can spend that amount of time putting on his pants, I'm in awe.
In the interview, Wade and I talk about the touring life, being a New York actor and, in my favorite part of the conversation, auditions. At one point, he said that "a healthy amount of so what" is needed when you audition and I couldn't agree more. It's really wonderful advice and I have no doubt you'll agree!
Check out Wade's website at www.wadesong.com and on season 2 of the Broadway themed webseries, Submissions Only (www.submissionsonly.com).
Priscilla, Queen of the Desert is currently playing in San Diego. Click here for tickets.
Next up: Costa Mesa, San Jose and Sacramento. Check out the tour site for more details.
For the full interview, click the audio link above or download it from iTunes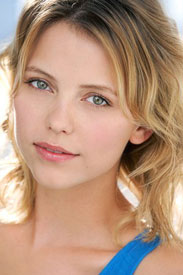 In The Secret Lives of Dorks, Riley Voelkel plays Carrie, a cheerleader who is actually… a good person!
The film is a throwback to those early 80's teen comedies where the nerdy Peyton (Gaelan Connell) is in deep teen-love with Carrie, the hot cheerleader. But, in a fun twist, Carrie plays matchmaker and sets out to help Peyton hook up with fellow dork Samantha (Vanessa Marano).
The film marked Riley's first starring role and she's terrific. It's no wonder why she was cast in a small role in the pilot of Aaron Sorkin's hit HBO show, The Newsroom. She was so good, Sorkin brought her back for the first season finale which then lead to her being a regular on season two.
She's smart, funny and you'll definitely enjoy this interview where we chat about her audition for Secret Lives, working on The Newsroom, an absolutely nightmare audition(!) and her advice to young actors.
The Secret Lives of Dorks is in theaters now or on VOD (click here to watch it)  Read more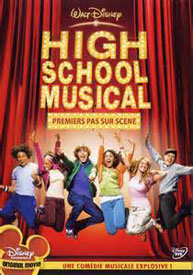 THE THEATER PLACE From New York City PRESENTS
Fall Production Class Austin/Kyle/San Marcos
High School Musical
Full Scale Show/No splitting parts
For Audition and Registration information contact:
Tracy Goodwin at 646.350.9148
or email thetheaterplace@gmail.com or kirbysplace45@gmail.com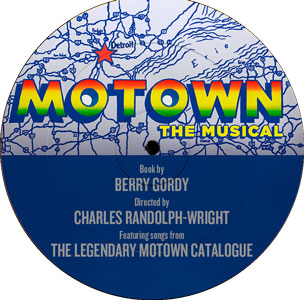 Motown the Musical is holding open call auditions!
Producers announced a nationwide open call casting search for African American singers for both the flagship Broadway production of MOTOWN THE MUSICAL and the upcoming national tour, with a rare opportunity to audition on stage at the Lunt Fontanne Theatre, home of the smash hit musical, on Friday, September 13th.
Open call auditions will also be held in Chicago at The Oriental Theatre, where the national tour will launch with an engagement from April 22 to July 13, 2014 before continuing across the country with additional cities to be announced.
MOTOWN THE MUSICAL is seeking African-American men and women, ages 20s-40s, with exceptional voices.  Also seeking an African-American boy, age 8 to 13, to play young Michael Jackson / Berry Gordy / Stevie Wonder. No prior theatre experience is necessary. Read more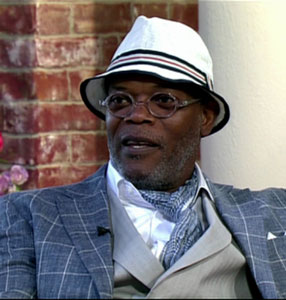 Many people do not know that Samuel L. Jackson had significant substance abuse problems that derailed his acting career for many years before his 1990s breakthrough.  In fact, if you look at pretty much any role Jackson had before the early 1990s you'll notice that they all amounted to very little screen time — mainly because his addictions made him unreliable for more significant roles.  It wasn't until he went to rehab in 1991 that his career really took off.  While on the UK television show This Morning, Jackson spoke about how his addictions affected his early career.
Jackson confesses, "I was doing a lot of drugs and doing a lot of drinking because I had a theatre teacher at university who said, 'If you want to be one of the great ones, you have to learn how to handle your alcohol and do all these other things while you're performing' … and we took that to heart and we did it.  So maybe when I went to auditions I smelt of alcohol and my eyes were a little red and I didn't get specific jobs, but I continued to do what I was doing." Read more
Podcast: Play in new window | Download (Duration: 12:45 — 8.8MB)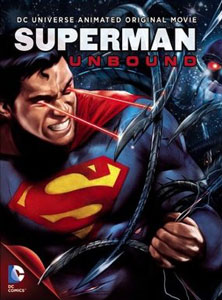 Andrea Romano is one of the top voice casting directors around. From SpongeBob Squarepants to Animaniacs, The Smurfs to Batman, she's cast dozens of animated shows and films since the mid-80′s.
Lately, she's been casting the DC animated films (Justice League and Green Lantern to name a few) and her current film, Superman: Unbound, was one of the featured panels at WonderCon. 
Andrea is also the voice director on the film that stars Molly C. Quinn as Supergirl, Stana Katic as Lois Lane and Matt Bomer as Superman. She said in a roundtable interview that that means she's listening to the actor's work and helping them round out their performance, sometimes even giving the actors line readings after they've done 5 or 6 takes.
Andrea was very cool and you're definitely going to like this interview. She talks about voice casting and finding the right voices, not caring if the actors are known or not, auditioning over the phone, and getting that right "Ahh's" and "Arghs!"
Superman: Unbound will be released on May 7th on DVD & Blu-Ray
For the full interview, click the audio link above or download it from iTunes 
Podcast: Play in new window | Download (Duration: 11:39 — 8.0MB)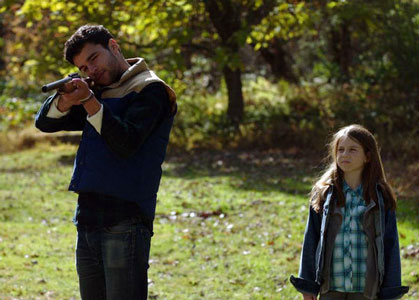 Lots of wonderful films screened at this year's SXSW and with so many choices, it's nearly impossible to see every film on my list of "Must See's." But, the movie Gods were shining on me when I scheduled an interview with the cast and director of Burma.
Directed by Carlos Puga, who is making his first time feature debut, the film won the Ensemble Cast Jury Award at this year's SXSW. And damn if they didn't get it right. The cast, Christopher Abbott (Girls), Gaby Hoffman, Dan Bittner and Christopher McCann, was fantastic. Especially Abbott; if you've only seen him in Girls, check him out in this when you can and Hello, I Must Be Going with Melanie Lynskey.
The film is about a family who's father abandoned them right after their mother found out she was terminally ill. When the father shows up 9 years later, Christian (played by Abbott) agrees to take the father to a scheduled family reunion.
I talked the director Carlos Puga and most of the cast – Christopher Abbott, Dan Bittner, Christopher McCann and Jacinta Puga (who is making her film debut) at SXSW about the film, character exposition, horrible – but extremely funny – auditions and advice to actors.
For the full interview, click the audio link above or download it from iTunes  Read more
Podcast: Play in new window | Download (Duration: 13:30 — 9.3MB)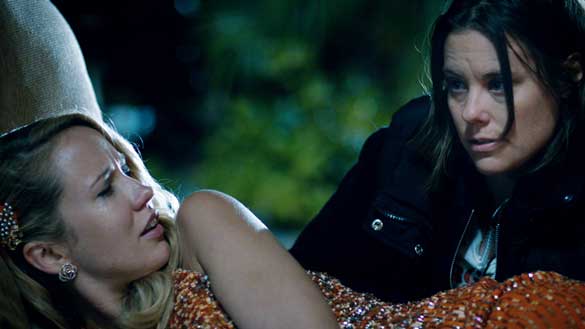 I love shorts. As actors, they are the greatest way to get people to notice your work and see what you are capable of doing. They're short, sweet and if they are good, they make a lasting impression on the audience.
Sequin Raze absolutely falls into this category. The short, directed expertly by Sarah Gertrude Shapiro, takes you behind the scenes of a Bachelor-type reality show where the runner-up (Anna Camp) has to make her final statements to the camera. A producer (Ashley Williams) is there to coax out something that the show can use. They need something good and juicy and Williams character won't stop till she get's it.
The film seems like the final 10 minutes of a really interesting movie; one where you wish you'd seen the whole film so you could spend more time with the characters. I saw it at SXSW and I know it's playing around other festivals, so if you get a chance to see it, definitely try and make it. 
I talked with the stars, Anna Camp (Pitch Perfect, True Blood) and Ashley Williams (How I Met Your Mother), while they were at SXSW about how they got involved in the project, their fascination with the actual Bachelor, auditions and their sobering advice to actors.
For the full interview, click the audio link above or download it from iTunes  Read more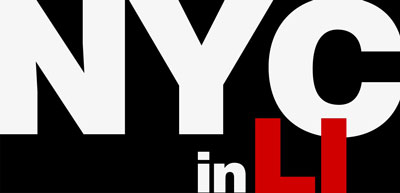 Auditions for NYCinLI, a 6 week musical theater summer intensive program, are coming up on March 23rd!
The highly selective programs bring NYC casting directors, agents, producers, Broadway actors, choreographers and other top NYC theater professionals to train the 22 participants of each program.
A few names from the exhaustive list of guests include Jamibeth Margolis (cast "Les Mis" bwy, "Cats" bwy), Kristy Cates (Elphaba "Wicked"), Carrie Greer ("Sister Act", OBC) and Brooke Robyn Dairman (Choreographed Nat. Tour "All Shook Up", Dance Captain Nat. Tour "The Grinch…").
Participants from last year's NYCinMA program booked professional film, TV and theater jobs, and signed with managers/agents in NYC.
This incredible opportunity is available to those 12 to adult, this is NOT a summer camp. This program focuses on audition technique and training for auditioning in NYC and for top BFA programs.
NYCinLI auditions (by appointment only) are being held in NYC on March 23rd and Framingham, MA on March 24th. NYCinLI will be held at The Dance Loft in Long Beach, NY.
Optional housing is available for out of town participants.
More information is available at NYCinLI.com