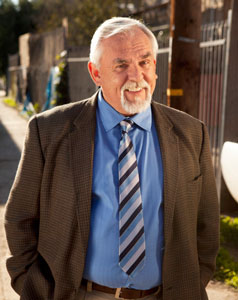 John Ratzenberger has starred on one of the most iconic TV shows ever, Cheers, and has been in every Pixar movie that's ever been made. How's that for a resume? I mean, what else do you need to know?
Not one to rest on his laurels, Ratzenberger has been working on various projects in recent years, from Dancing with the Stars to his reality show, Made in America. Now, he's starring in FX's new comedy, Legit. The show stars Jim Jefferies as an edgy, foul-mouthed, stand-up comedian from Australia. He's living in LA and struggling to make his life and career more 'legit.' Ratzenberger plays Jefferies father and as he said in a conference call, he loves "every minute of it."
In the interview below, he talks about coming back to series TV, working with the cast and his 18-year association with Pixar.
Legit airs on Thursdays at 10:30pm on FX Read more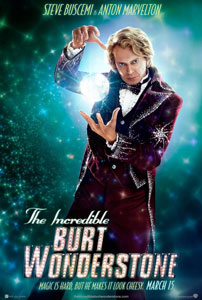 Steve Buscemi is one of my favorite actors, mostly because he's so versatile.  He can be cold and calculating, like in Fargo or as Nucky Thompson in HBO's Boardwalk Empire, and he can be quirky, like in Ghost World or The Big Lebowski.  But I'm looking forward to seeing a more comedic Buscemi — the kind who makes cameos in all of Adam Sandler's movies — as Anton Marvelton, the partner to Steve Carell's titular magician in The Incredible Burt Wonderstone.  Buscemi spoke to Collider about tackling a lead comedic role and his experience with improv.
As for whether he finds it more difficult to shoot a comedy or a drama, Buscemi points out that the rules of shooting a comedy are less strict.  He says, "The preparation is the same. But I'd say on this it's just a bit looser, and there's room for improv. Whereas on, say, Boardwalk, we really stick to the script. Not that we're not sticking to the script on this, there's just more room for improvisation." Read more

What did you think of the Oscars last night? I liked them – first of all, they were a trillion times better than last years show. I don't remember laughing as much as I did this year. I thought Seth MacFarlane was a fine host. Was he great? No. But I didn't expect him to be. I went in with low expectations and he definitely exceeded them.
Overall, I thought it was a fun night. Totally didn't expect Ang Lee to win Best Director for Life of Pi or Argo for Best Film but that's why we watch, isn't it? And Ben Affleck's speech for Argo was the best of the night. Daniel Day-Lewis' speech for Best Actor was right behind him though.
Below are the list of winners.  Read more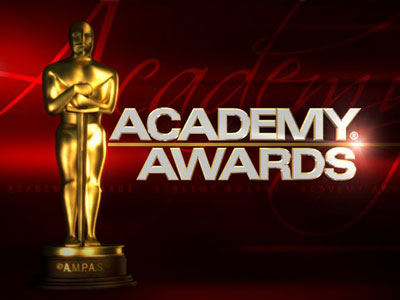 Lincoln cleaned up with 12 well deserved nominations this morning, including Best Picture. In all, 9 pictures were nominated for Best Picture: Beasts of the Southern Wild as well as Argo, Django Unchained, Les Miserables, Life of Pi, Silvers Linings Playbook and Zero Dark Thirty.
Check out the list below and take a look at Seth Macfarlane and Emma Stone giving the announcements. Read more
It's that time of year where everyone and their alcoholic uncle are giving you their list of the best and worst films of 2012. So, we here at Daily Actor are jumping in, minus our drunk uncle.

The Top 10 Films of the 2012
1) Zero Dark Thirty
You've know doubt heard all of the hype on this film that stars Jessica Chastain and Jason Clarke, and guess what? It lives up to it and then some. The film, about the hunt for Osama Bin Laden, proves once again that director Katheryn Bigelow is a true force. Definitely a must see!
2) Argo
This has been out for a while now and if you haven't seen it yet, my question is: Why not? In a story where most of us know the ending, Director Ben Affleck manages to ramps up the suspense and forces you to sit on the edge of your seat.
3) Killing Them Softly
Starring Brad Pitt, Richard Jenkins, James Gandolfini and a handful of wonderful character actors, this film tanked at the box office. I can see why: most scenes involved just 2 people in a room talking… and talking… and talking. Boredom for some, but for those us who cherish actors and their craft, you will love it. Watch this and get schooled.
4) Hello I Must Be Going
Anytime Melanie Lynskey has a starring role in a film, that's a good thing. Director Todd Louiso's story of a divorced woman who is forced to move back in with her parents and then starts a relationship with the young son of her fathers business partner is funny, touching and a showcase for Lynskey.
5) Starlet
The film stars Dree Hemingway (yes, of that Hemingway family) as Jane, an up-and-coming porn star who forms an unlikely friendship with the elderly Sadie (80-year-old newcomer Besedka Johnson). Director Sean Baker knocks it out of the park with this small, intimate (very intimate) film.  Read more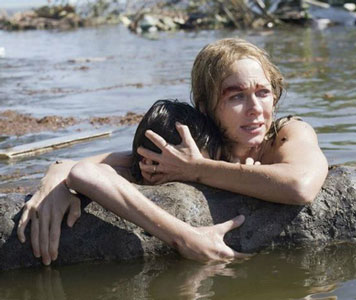 The Impossible, which comes out December 21st, is the true story of a family caught in the tragedy of the 2004 Thailand tsunami and stars, Naomi Watts, Ewan McGregor and Tom Holland. Directed by Juan Antonio Bayona, the film shows how devasting the disaster was to the country, it's people and in particular, this family.
The Hollywood Reporter brought the cast and director together to talk about the film andit's got some pretty interesting moments. McGregor and Watts' chat about working with the young actors who play their children (who are great, btw), the challenges of the water and how they did acting exercises during rehearsal to make their on-screen family seem absolutely real.
Check it out below!  Read more
Full casting has been announced and rehearsals have begun for the upcoming national tour of Flashdance – The Musical, the stage adaptation of the 1983 hit film of the same name.

Joining the previously announced Broadway stars Emily Padgett as Alex, Matthew Hydzik as Nick and Rachelle Rak as Tess are Kelly Felthous as Gloria, DeQuina Moore as Kiki, Jo Ann Cunningham as Hannah, David R. Gordon as Jimmy, Matthew Henerson as Harry and Christian Whelan in the role of C.C. Read more
Podcast: Play in new window | Download (Duration: 14:35 — 10.1MB)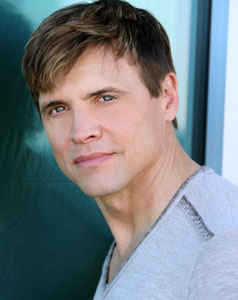 Brent Barrett can be seen most nights sporting a hook and trying to get the best of a flying boy in faraway town called, Neverland. As Captain Hook in the National Touring production on Peter Pan, Barrett told me that he's having a great time playing Captain Hook opposite Cathy Rigby, and "if I'm not, it's my fault, right?"
Brent, originally from Kansas, went to Carnegie Melon in Pittsburgh but never finished out his senior year. Why? Because he booked West Side Story on Broadway and quickly left for New York. Thankfully though, the school gave him credit, he graduated and never looked back. He's since starred in Grand Hotel, Candide, Annie Get Your Gun (opposite Reba McEntire) and has had several stints as Billy Flynn in the long running hit, Chicago.
I talked to Brent as he was about to fly out to San Diego for a week-long run of Peter Pan. We talk about playing Hook, auditioning, keeping his voice in shape and his advice to actors.
Currently playing in San Diego, the tour will soon make its way to San Jose, San Antonin, Houston and Sacramento. Click here for more tour dates. And check out Brent's website. Read more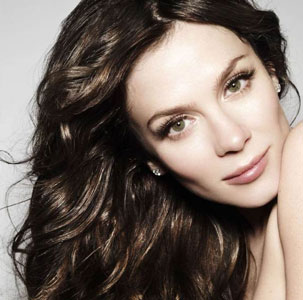 Sometimes an actor is faced with the decision of whether to choose a role for the popularity it will bring or to stick with more fulfilling projects.  British actress Anna Friel ended up choosing to star in a new production of Anton Chekov's Uncle Vanya.
"I was actually offered a big job in LA at the same time as Uncle Vanya that would have earned me a lot of money and brought fame again," Friel recounted to The Guardian.  "I say 'fame again,' but it would have heightened my profile because more people would have seen it on television.  But I thought this part would teach me more.  Now, my thinking tends to be, what have I not done?  I'd like to have longevity as an actress and be able to do theatre for many, many years and get better at that." Read more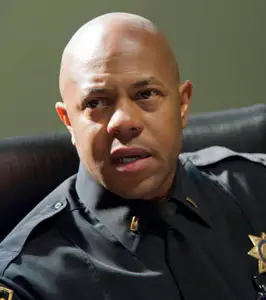 Just when I think Sons of Anarchy can't get any better, the series one-ups itself. I just imagine creator Kurt Sutter leaning back in his office chair and smiling at what he's done this year because I think we're in for a huge season finale.
Will Rockmond Dunbar's character factor in the season ender? One can only hope because Dunbar and his character Deputy Sheriff Eli Roosevelt are perfect in the show and with the recent death of his character's wife and unborn child, he's out for some vengeance.
I worked with Dunbar on Terriers and he was just the coolest. I only had one scene with him and Donal Logue but I had a great time and working with the two was a blast.
In this interview, Dunbar talks about how we'll see a different side to Eli, how he got his start and his advice to actors!
Sons of Anarchy airs on Tuesday at 10pm on FX Read more