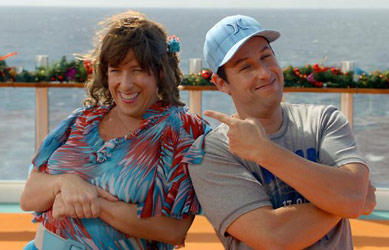 Each year Forbes releases a list of the most "overpaid" actors — in other words, actors who deliver the least amount of box office for the investment to cover their hefty paychecks.  Last year the list was topped by Eddie Murphy (big surprise), who doesn't make the list this year because he wisely decided to take a little break from movies.  But this year another Saturday Night Live veteran took his spot at the top: Adam Sandler.
Adam Sandler had the two biggest bombs of his career back-to-back with 2011′s Jack and Jill and 2012′s That's My Boy, but had a massive worldwide hit with the animated Hotel Transylvania (however, the Forbes list does not count animated films).  The struggling box office of those two movies suggests why Sandler made his first sequel, Grown Ups 2 (which was a big hit for him), and is reuniting with Drew Barrymore for Blended, with whom he made two hit romantic comedies.  However, Forbes' data "looked at the last three movies each actor starred in over the three years to June 1," so the July release of Grown Ups 2 did not make the cut.  Forbes estimates that for every dollar Sandler was paid, the films returned $3.40.  Still, Sandler at least can take comfort in knowing he probably won't be #1 next year because of Grown Ups 2… unless he has another bomb in the first half of 2014. Read more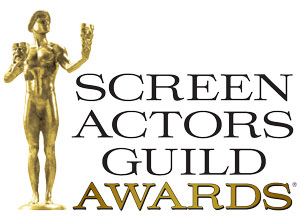 The 2oth Annual Screen Actors Guild Awards (next year, they'll be able to drink legally) were announced this morning and except for a few head-scratchers, the nominations were filled with who you'd expect.
First of all, I don't think the nominating committee got a chance to watch Martin Scorsese's The Wolf of Wall Street. If they had, Leonardo DiCaprio would definitely be on the Male Actor in a Leading Role list. Same goes for Jonah Hill. Both were excellent in the film.
Bruce Dern was nominated in the Male Actor in a Leading Role for his work in Nebraska. I thought he was fine but no where near as good as Oscar Issac in Inside Llewyn Davis. In the Supporting Actor category, Barkhad Abdi getting a nomination for his work in Captain Phillips is a nice gesture and all but come on. Didn't anyone see The Way, Way Back? Sam Rockwell killed it in his performance.
And giving the cast of Lee Daniels' The Butler a nomination for Outstanding Performance by a Cast is a complete joke. There were some fine performances in there, absolutely, but as whole? Not freaking way. Did they see John Cusack as Nixon?
The 20th Annual Screen Actors Guild Awards® will be simulcast live nationally on TNT and TBS on Saturday, Jan. 18, 2014 at 8 p.m. (ET)/5 p.m. (PT) from the Los Angeles Shrine Exposition Center.
Final voting information will be mailed via postcard on Monday, Dec. 16. The eligible SAG-AFTRA membership across the country, numbering approximately 100,000 actors, may vote on all categories. All votes must be received by noon on Friday, Jan. 17. Results will be tallied and sealed until the envelopes are opened by the presenters at the 20th Annual Screen Actors Guild Awards® ceremony on Jan. 18, 2014.
Check out the list below!  Read more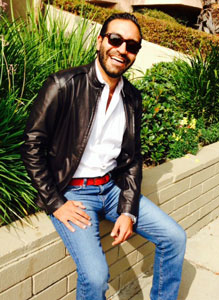 by Theresa Pickett
Iranian actor Alain Washnevsky moved to Europe when he was 2. After growing up in Vienna Austria, Alain started working in a real estate agency when he was 18 and at 20, he became a partner. As a world traveler, Alain is fluent in German, Farsi (Persian), English, and some basic French – a helpful and impressive skill for an actor!
In July 2011, Alain moved to L.A. and studied acting for two years in the Promenade Playhouse Conservatory in Santa Monica where he graduated in July 2013. Alain acted in three plays that received some excellent reviews.
Because I am doing publicity and public relations for the feature film Misogynist, which recently became an official selection at the Los Angeles Underground Film Festival, I crossed paths with Alain through a mutual acquaintance. Alain is credited for doing set photography on the movie Misogynist, and he was generous to offer an interview. Read more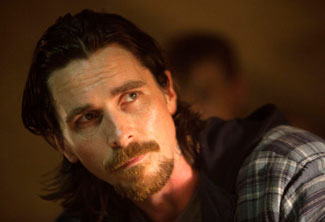 Who doesn't like Christian Bale (Well, besides that guy he yelled at on the set of Terminator Salvation)?  Though Bale has been absent from cinemas since The Dark Knight Rises last summer, he stars in two films that are being released this month: Out of the Furnace and American Hustle.  Though American Hustle might be getting most of the spotlight — I mean, it's already winning a ridiculous amount of awards and hasn't even been released yet — Bale's performance in Out of the Furnace should not be overlooked. In the film he plays a working class man in a dying Rust Belt town whose brother, portrayed by Casey Affleck, goes down a dark path.
While promoting Out of the Furnace Bale spoke with New York magazine about his career as an actor as he enters yet another stage in his nearly thirty year career.
Since starring in his third (and final) Batman movie, Bale has been filling his schedule with all sorts of projects.  He admits that it affects his perception of time, saying, "When you're doing a film, you lose all sense of time. You can't even believe that anybody else has a life outside of the film you're doing. You completely lose track." Read more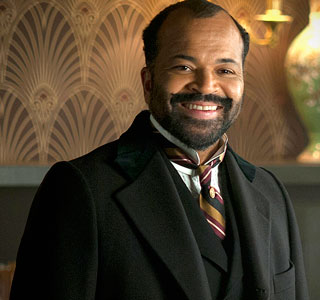 Jeffrey Wright has had a prolific 2013, appearing in Broken City, The Inevitable Defeat of Mister & Pete, A Single Shot, Only Lovers Left Alive, The Hunger Games: Catching Fire, and, of course, a brilliant season-long arc on HBO's Boardwalk Empire.  This comes off a period when Wright did not make many appearances in films (Wright did not appear in any films released in 2009 or 2010, and only supplied his voice to a film in 2012), especially after appearing in high profile roles previously.
In a conversation with The Associate Press, Wright spoke about why he's working more now, how he copes with not being considered a household name, and why he considers himself a struggling actor at times. Read more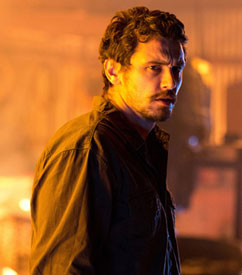 James Franco isn't your typical actor. He's one that marches to the beat of his own drum from independent films to big budget movies. The 35-year-old also teaches at the university level and is a published author.
His latest onscreen venture is playing a meth dealer in a small Southern town in Homefront. The role requires a darkness that Franco often explores. He talked to Reuters about why these type of characters appeal to him.
He said, "Villains can often be one note and I would say in that case, it's not fun to play the villain. It's fun to play the villain if he a) has dimension and b) the villain gets to do all the things in the movie that in life he would get punished for. In the movie, you're applauded for them if you do them with panache. And so that's why it's more fun to play the villain." Read more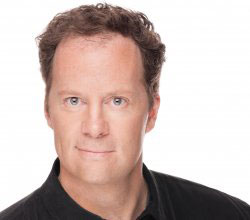 Though Ian McKellen and Patrick Stewart are obviously the stars of the productions of Waiting for Godot and No Man's Land now on Broadway, even those two can't play all the roles themselves (thought who wouldn't like to see them try?)  One of the other actors involved is Shuler Hensley, who spoke to NJ.com about taking a role in such a high-profile and challenging production.
Hensley admits that when his friends asked him if it possible to do both plays in the same day, he honestly didn't know if he could pull it off.  He points out, "It's the same as when you say, 'Are you ready for children?' You don't know. You can't answer that question until you do it." Read more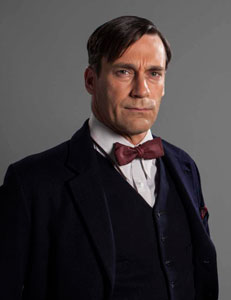 Jon Hamm has rocked television viewers for the last six seasons as Don Draper on AMC's Mad Men. Now he's continuing with another challenging character as a morphine-addicted middle-aged man looking back on his 24-year-old self, played by Daniel Radcliffe, in Season 2 of the British TV series, A Young Doctor's Notebook.
Hamm looked back at his own life at 24 with The Observer.
He shared what he would tell his young self, "I'd be telling him, just work harder. I had been doing plays back then. At 24, I'd just come to Los Angeles. When you think of yourself in your 20s you tend to obscure some of the worst memories and inflate some of the good parts. If I think back to my first couple of months as a professional actor, I cringe: I was such an idiot. In film and television there are so many customs that you don't know about. You just blunder in." Read more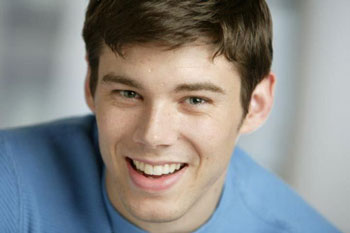 The Army or an acting career? That was the choice Brian J. Smith faced back in 2007 when he walked down to the military recruitment office in Manhattan after a string of bad luck in his personal and professional life.
"I was two months behind in the rent, I didn't have insurance and I'd just auditioned for [a role] and was told they went with somebody else," said the 32-year-old actor. "I figured, it's a sign! I went to the recruitment office on West 72nd Street and was going to show up the next morning at 8 for a physical."
However, fate stepped in and changed the entire course of his life. His agent called before he was supposed to complete his Army physical. Read more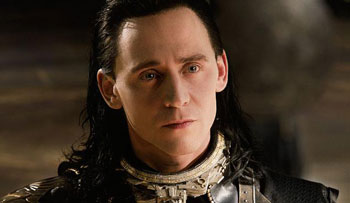 While it's hard to argue against Clark Gregg's Agent Phil Coulson being the unexpected breakout character of the Marvel Cinematic Universe — the guy went from being a background character in Iron Man to the lead role in a television series — a close second has to be Tom Hiddleston's Loki. 
Hiddleston's portrayal of the shape-shifting trickster god Loki in Thor and The Avengers has been embraced by audiences so strongly that it has threatened to overshadow the character's heroic brother Thor.  What's most surprising about it is that no one — not even Hiddleston himself — would have thought of the actor as having supervillain potential before Thor.  In a conversation with The New York Times, he speaks about his surprising success and his acting roots. Read more