Podcast: Play in new window | Download (Duration: 22:14 — 10.2MB)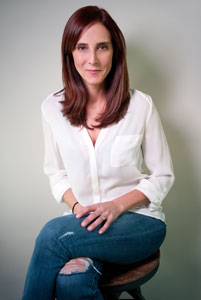 Veteran Casting Director Kelly Martin Wagner has entered a new phase in her long career: producer. Alongside partner  Nick Phillips, they've formed Revolver Picture Company, a horror-genre production company.
Kelly started out as a voice-over actor but quickly moved into casting and has been doing it now for over 20 years, with films like Hostel, The Exorcism of Emily Rose and The Devil Inside.

I talked to Kelly about her new company and how she likes her role as producer, her role as a casting director, fighting for actors and more!
Haunt, the first film from Revolver Picture Company, will be released this weekend.
Follow Revolver Picture Company on Twitter!
For the full interview, click the audio link above or download it from iTunes.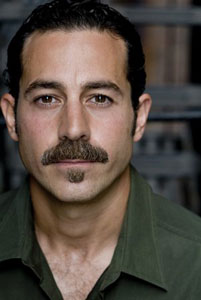 Waleed F. Zuaiter is one of those actors who've you've seen someplace…but can't quite remember where. That's what makes him such a good actor; he blends into the film and serves it's story. From The Men Who Stared at Goats, to TV's Revolution, Homeland, The Good Wife, Blue Bloods and tons more, Waleed has done some fantastic work and even more so with his new film, Omar.
Omar, the Winner of the Jury Prize Un Certain Regard at the Cannes Film Festival, is about a guy young Palestinian baker, Omar (Adam Bakri). He's who is in love with his friends sister, Nadja (Leem Lubany) and secretly climbs over the separation wall to meet with her. He's also… a terrorist. Or freedom fighter depending how you look at it. After he's arrested for killing an Israeli soldier, he coerced by Agent Rami (Zuaiter) to work as an informant. Reluctantly.
The film, directed by Palestinian filmmaker Hany Abu-Assad (Paradise Now), is quite good and I'd totally recommend it. It's tense and gripping and has a whopper of an ending. And all of the actors – except for Waleed -  had never appeared in a film before. And they're fantastic. Read more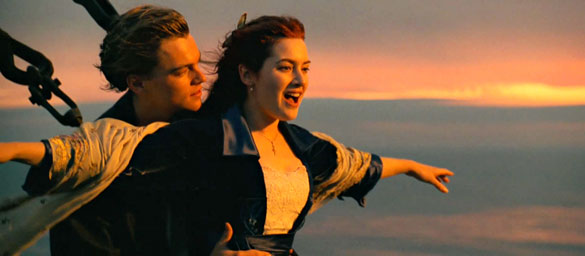 As one of the most popular films ever released, 1997′s Titanic still generates plenty of income a year for those who were involved with making the film. However, one of them, a man by the name of Vi Jay, hasn't seen another penny since his original payment and he feels that he is entitled to more according to a lawsuit filed Friday in Los Angeles Superior Court.
While the film was in production nearly 20 years ago, Jay answered an open casting call and was cast as a background extra at the rate of $60 a day. However, Jay claims that director James Cameron instead used Jay in the role of the "Spindley Porter," who appears in Kathy Bates' first scene roughly 28 and a half minutes into the movie. The scene lasts about fifteen seconds, and the porter character is heard saying "yes" to Bates' character twice. Read more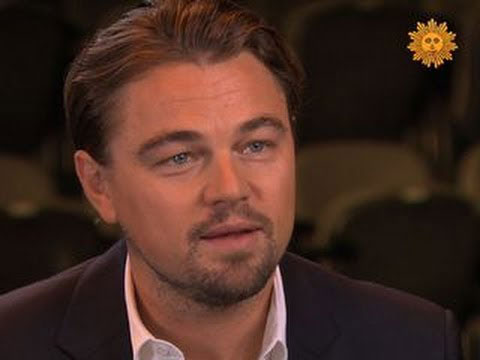 Many actors aspire to have a place in today's Hollywood like Leonardo DiCaprio's… including DiCaprio himself, had you asked him 20, 15, 10, or even 5 years ago. In an interview with CBS Sunday Morning, DiCaprio spoke about his earliest aspirations to become an actor, which actor he has worked with who had the biggest influence on him, and how he feels about his current place in Hollywood.
Despite his current acclaim as an actor, DiCaprio never went to acting school. He reveals, "I went to drama class in junior high and high school, but I never had sort of formal training or anything like that, no." However, he was always interested in acting. He explains, "I grew up in a kind of an artistic household. I was always kind of imitating my dad's friends and I would imitate everyone around us in the neighborhood. And I'd carry that over in school and get into a lot of trouble constantly. Once I found out that people actually got paid for this, I was like, all right!" Read more

Acting is all about challenges, but how about this one: doing a one-person show that you have no previous knowledge of, with no direction, without a set and receiving the script seconds before your first, and only, performance. And during the performance, the audience decides whether or not you will drink a glass of water that has supposedly been poisoned.
But this isn't just a nightmare that plagues actors in their dreams, this is the actual scenario surrounding the play White Rabbit, Red Rabbit by Iranian playwright Nassim Soleimanpour, who says his work reflects the manipulation of society in an Iranian version of Animal Farm. As he said to Public Radio International, "We are always part of this manipulation system. We want to sit and complain that we are not slaves, but meanwhile, we'd rather stay in the cage. That's us. We have to accept it." The actor performing the piece is required to act out the parts of all the animals. Read more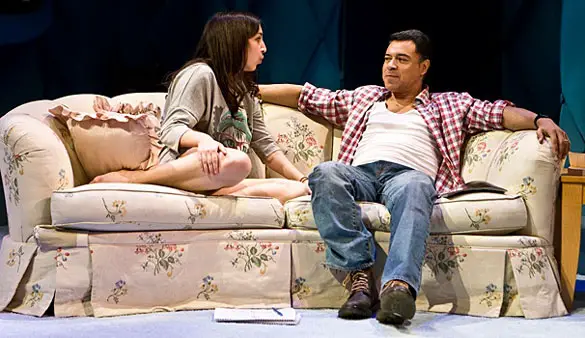 While some audiences complain about movies pushing the envelope when it comes to sex and nudity, many forget that the theatre has been living on the edge for centuries. In the new Off-Broadway show Intimacy, actor David Anzuelo talks about where he has to take his role — upright.
In one moment of the play, his character is at his desk looking at porn. When he turns to face the audience after being interrupted by a phone call, he's got a full-on erection. It's no Boogie Nights prop, it's all his and all real. Read more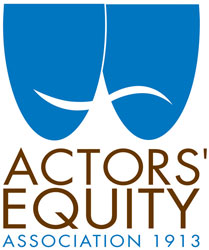 The tour wage issue for Actors' Equity continues as town hall meeting on Monday revealed that this is a hot topic for its members. According to three anonymous union member who spoke to The New York Times, over 400 people showed up to the four-hour meeting.
A Power Point presentation was shown by Equity leaders who informed the membership about the history of touring musicals. Some of the threats that nonunion tours have placed upon Equity tours over the years are to blame for the current state of lower wages.
While the town hall had an overall positive vibe, the members are clearly upset that two highly profitable Broadway musicals, Kinky Boots and Newsies, are choosing Short Engagement Touring Agreement [SETA] versus a full production contract used by shows like Wicked and The Lion King. A SETA contract pays 60-70 percent less than a full production contract. Read more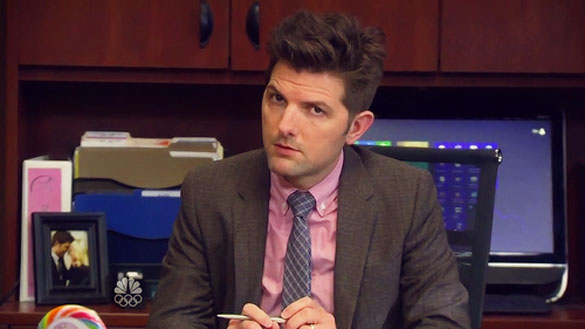 Adam Scott has enjoyed his time on NBC's sitcom Parks and Recreation, but this season he is taking it to the next level by directing one of the episodes. The 40-year-old actor talked to Vulture about going behind the camera when his character, Ben Wyatt, had a lot to do on-camera.
He talked about how the directing opportunity came up with the show. Read more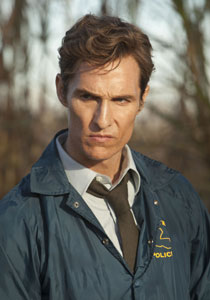 Despite writing for a website called Daily Actor, I usually don't put much stake into acting awards (especially since they are so many of them). However, I have found it hard not to enjoy Matthew McConaughey's award season success, not only because it is well-deserved but because his speeches have been so off-the-wall fantastic. The Dallas Buyers Club star just has such a way with words, and even if half of them together don't make logical sense the way he says it just sounds so gosh darn good.
One would think McConaughey would have other talents relating to this way with words. Curiously, though McConaughey has only written one film project (a 1998 short titled The Rebel, which he also directed and starred in), he tells The Wall Street Journal, "I write a lot more than I read."  He explains that good writing will inspire him, saying, "I'm a very slow reader but good writing will set into me and then I'll have to put a marker, and I want to go see if I can apply these philosophies to life." Read more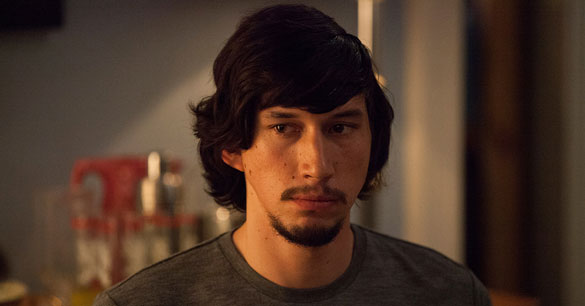 Adam Driver continues to make a splash on Girls with his character Adam Sackler, the moody artist whom he describes as "part-poet, part-rhinoceros and part-Neanderthal." It's the "part-Neanderthal" that gets his character in trouble from time to time, but Driver doesn't worry about that.
He said, "There's such an emphasis on having a character be likable. I don't think it would be helpful if I worried about that. I mean, not everyone's likable." Read more