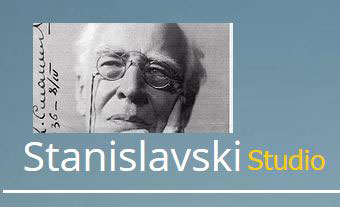 Russian actor and expert in the Stanislavski Method, Andrey Vasilyev, is offering a free acting class!
Time/Date: November 3rd at 7pm.
Location:
Brick House Theatre
10950 Peach Grove St.
North Hollywood, California 91601
Pre-registration is required.
For more information, check out www.stanislavskistudio.com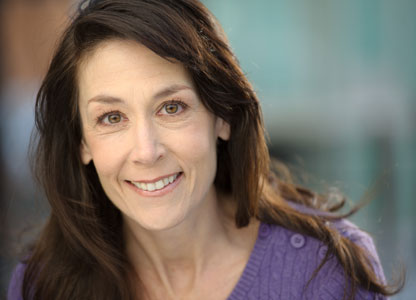 The Theater Place proudly presents Fall Classes in San Marcos, Kyle, Austin and New Braunfels
TV/Film Acting, Audition Techniques, Voice and Diction, Movement, Acting/Characterization, Improvisation, Stop Motion Animation, Speaking/Presentation Skills
Learn more about these great opportunities!
Email for age specifics on each class.
Acting: 
Students will learn all about acting as they participate in activities such as improvisation, characterization, movement, voice and diction and imagination.  Students will work on a variety of scripts and will present a final showcase.
Performance Class: 
This class is for students who are interested in performing shows.  Each semester the students will present a different production.  The class is designed for students with some experience, even if it's in the classroom setting.  Students will learn acting, dancing, singing, improvisation, voice and diction, movement and more, but in the practical setting of performing a show.  Fall Show HIGH SCHOOL MUSICAL (older students)
Younger students show TBA
TV/Film Acting and Auditioning:
Students in this class will focus on learning the styles of and auditioning for TV/Film.  Students will learn the variety of styles TV, commercial, film, voice over and industrial work.  Students will focus on mastery of each style and will leave the class with a performance disc of their on camera work.
Stop Motion Animation Film Making: 
Students will learn stop motion animation film making from start to finish.  Students will create a story, design a story board, build characters, sets and backgrounds, learn the computer program, voice their work, edit and present a final presentation at the end of the term. 
Creative Drama: 
Creative Drama is a wonderful way for kids to explore their creativity in a safe environment.  Structured creative activities are used to explore voice and diction, movement, acting, character building, motor skills, fine motor skills and imagination.
Presentation Skills/Speech
Improvement:
A great class for students to learn how to speak and present themselves better.  Not only does the class focus on diction and language and giving presentations/speeches but also the lost art of casual conversation.
FALL PERFORMANCE CLASS SHOW: HIGH SCHOOL MUSICAL!!!!
No Shared Parts/Full show!
NOW REGISTERING
Class size is limited.
$25.00 Registration fee  
ALL CLASSES BEGIN THE FIRST WEEK OF SEPTEMER
12 Week Sessions – SPACE IS LIMITED
San Marcos Classes
Acting-Sat 11:15-12:15 OR
Monday 4:00-5:00
Performance Class-Saturday 9:30-11:00
OR Monday 3:45-5:15
HIGH SCHOOL MUSICAL
Presentation Skills-Saturday 12:15-1:15
Stop Motion Animation I and II
Monday 5:30-6:30
Hip Hop-Saturday 11:15-12:15 OR
12:15-1:15
Kyle Classes
Acting-Thursday 5:15-6:15
Creative Drama-4:00-5:00
TV/Film Acting-Thursday 4:00-5:00
Stop Motion Animation 4:00-5:00
Performance Class Tuesday 4:00-5:30
HIGH SCHOOL MUSICAL
Austin Classes
Fri 4:00-5:45 OR Mon 4:00-5:30 Performance Class
HIGH SCHOOL MUSICAL
Presentation Skills-Wednesday 5:00-6:00
*More classes coming soon
ADULT VOICE AND DICTION/MOVEMENT INTEGRATION – Wed. 7:00-10:00
Workshop Series: 
Every other Saturday San Marcos or Austin 11:30-2 $35.00 each
Week One: TV/Film Acting
Week Two:  Audition Techniques
Week Three:  Voice and Diction
Week Four:  Movement
Week Five:  Acting/Characterization
Week Six:  Improvisation
Week Seven:  Presentation Skills
Week Eight:  Stop Motion Animation
Cost:
Performance Class is $65.00 per month
Once class per week, 1.45 hours
$20.00 costume fee
Stop Motion Animation $60.00 per month
Once a week, 1 hour
Presentation Skills $55.00 per month
Once a week, 1 hour
TV/Film, Creative Drama, Acting
Once a week, 1 hour $55.00 per month
PAY IN FULL AND RECEIVE A 10% DISCOUNT
CHRISTMAS BREAK and SPRING BREAK CAMP INFO COMING SOON
For more information contact
Tracy Goodwin,
The Theater Place
646 350 9148
The Theater Place is run by Tracy Goodwin, internationally Known children's theater director Who has permanently relocated the business of professional youth actor training from NYC to central Texas.  After years of teaching in the area every August she is now offering classes and performance opportunities for children and teens of all ages.
PRIVATE LESSONS AVAILABLE in ACTING and VOICE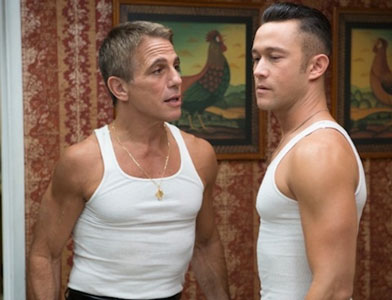 Tony Danza was always impressed with Joseph Gordon-Levitt—even back when they appeared together in Angels in the Outfield in 1994.  Now Gordon-Levitt is directing his old co-star in the new film, Don Jon.
"I've always had sort of a paternal thing for him.  It's kind of a cool symmetry, actually," Danza said in an interview with The Huffington Post.  "Here's a little anecdote: I really had a paternal thing for him.  I can't help myself; I do that with kids.  He was so terrific in that movie; such a good kid.  I'm an inline skater, he's an inline skater.  So we would skate together around Oakland-Alameda County Coliseum.  The smooth concrete there; it's fabulous.  Every once in a while, I'd say, 'Come on, Joe.  Get your skates, we'll go skating.'  He'd say, 'No, I'm following the director today.  I want to see what he does.'  So he always had this in the back of his mind.  At 12!  I was mad!  I was like, 'I'm going to be a jerk and you're going to be a director.'"
Initially, Danza could have felt reluctant taking on the part.  After all, Don Jon is Gordon-Levitt's first writing and directing project.  But with Danza's years of experience in the business, he knew he would be taking a good risk. Read more
Rebel Wilson was sort of thrown into acting.
"It was so embarrassing," she said of the time her mother dragged her to an acting class when she was 14.  "I'm there.  My face is red from crying.  My mom has left.  I'm stuck for the next 90 minutes.  The teacher came up and asked me my name, and I said, 'Hi, I'm Rebel,' in an American accent.  It was the only way I could deal with this traumatic situation.  I became a character instantly.  And then I just started making stuff up."
The experience worked out well for the Australian actress.  However, her current success didn't come without some struggle.  She didn't seem to be getting any roles even though "I thought I was killing it on stage."  After visiting an agent, she was told "Well, you're not going to get a job on Home and Away as a bikini beach babe." Read more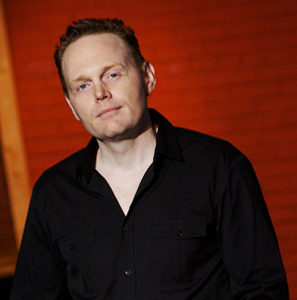 While AMC's Breaking Bad is often given praise for its leading man Bryan Cranston, the show truly comes together because of the strengths of the supporting cast. 
One stand-out is actor Bill Burr who plays Sal Goodman's henchman, Kuby.  Burr was previously best known for his standup acts.  In an interview with AMC, he said he learned a great deal about acting in a drama.  Burr said, "I hung around the set as long as I could.  I watched Bryan [Cranston] and Bob [Odenkirk] do a scene in the law office and I felt like I was watching 10 years of acting class.  Watching the adjustments they made—they make it look easy." Read more
Thanks to Heather and everyone who participated in the contest! We had a ton of responses!
I love everything about this video. 
Sir Patrick Stewart, sitting across from his barefooted fiancee' Sunny Ozell, gives his betrothed (and us) a master class in the "rarely used" comedy device, the 'quadruple take'.
But before we get there, he goes through the 'take', the 'double take' and the 'triple take'.
And it's all absolutely wonderful. Read more
How exactly did Terry Crews go from being a linebacker in the NFL to being a successful actor?  While professional athletes have had a long history of appearing in films — probably even earlier than when Babe Ruth appeared in 1920′s Heading Home — very few have managed to turn acting into a second full-time job.  Crews, however, has become a TV star in shows like Everybody Hates Chris, Are We There Yet? and The Newsroom and in movies like The Expendables and its sequel. 
Speaking with NBC New York, Crews talks about how he made the transition from gridiron to Hollywood.
Crews isn't shy about talking about his Hollywood ambitions.  He says, "I would've done anything to be in the entertainment industry. That's the truth. I told my wife when I met her 24 or 25 years ago, I said, 'We're going to play in the NFL. Then we're going to move to L.A. and make movies.' This is something that I never get tired of – ever! So we moved after I retired. I was trying to write and get behind the scenes and the whole thing. I ended up doing security on movie sets. A friend of mine invited me to an audition – the first thing that I ever auditioned for – and I get it. It's a TV show called Battle Dome, which is kind of like American Gladiators to the tenth power. We were putting people in the hospital – it was crazy!" Read more
Much of the Boardwalk Empire ensemble cast is like a who's who of actors who are becoming increasingly famous with every episode — and perhaps the most impressive of the whole lot is Jack Huston, who plays Richard Harrow, a World War I veteran who lost half his face in battle. 
Harrow might be the most compelling character on the show, especially since he has become one of the main cast in the current second season based on the strength of his character's appearances during the first season. 
In an interview with the Los Angeles Times, Huston details the difficulties in playing a character who is both physically deformed and emotionally decimated.
It probably isn't easy playing such a conflicted character — especially since half of Huston's face is covered by Harrow's tin mask and his voice is both harsh and halted — but Huston sees it as a learning experience.  He says, "Taking this on has been a master class in acting.  I have such an emotional attachment to this guy; I understood him right away. Sometimes I will do a scene, and afterward just break down on my way to the trailers. He's so sad. He's an incredibly good person with a moral code."  Read more
Podcast: Play in new window | Download (Duration: 15:14 — 12.2MB)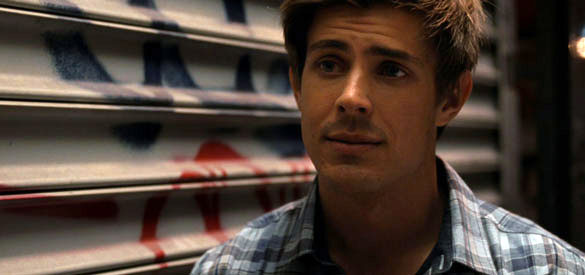 Chris Lowell stars in the new indie film, Brightest Star, about a guy (Chris), who's right out of college and  dumped by his girlfriend, Charlotte (Rose McIver). So, he reinvents himself into the man he thinks she wants. Trouble is, along the way he ends up falling for his friend, Lita (Jessica Szohr). The movie, directed by actress Maggie Kiley, shows life as twenty-something New Yorkers and I really enjoyed it (here's the review).
I talked with Chris the other day about the film, how he didn't he didn't play his characters wishy-washiness (I may have just made that term up) and the 18-day shoot. We also chat about Enlisted, his advice to actors and his worst audition. And I'll give you a hint: the audition was… unchained.
Follow Chris on Twitter!
For the full interview, click the audio link above or download it from iTunes.
Brightest Star is in theaters and on VOD now Read more