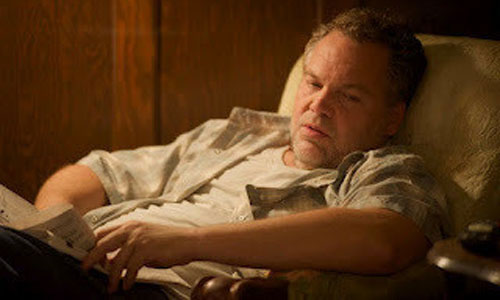 Luckily Vincent D'Onofrio has learned to not take his work home with him—since he plays a psycho murderer in his new film, Chained.
"When I was younger, I used to carry my characters around with me 24/7," the actor told Examiner.com.  "At my age and with the experience that I have had, I can move in and out of character whenever I feel like it and that makes my life much easier and makes my job more fun.  I leave my characters at work.  I have three kids and a lovely wife so when I am home, I am home." Read more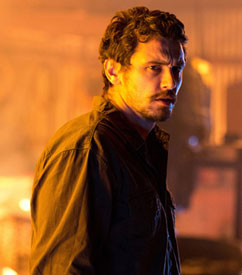 James Franco isn't your typical actor. He's one that marches to the beat of his own drum from independent films to big budget movies. The 35-year-old also teaches at the university level and is a published author.
His latest onscreen venture is playing a meth dealer in a small Southern town in Homefront. The role requires a darkness that Franco often explores. He talked to Reuters about why these type of characters appeal to him.
He said, "Villains can often be one note and I would say in that case, it's not fun to play the villain. It's fun to play the villain if he a) has dimension and b) the villain gets to do all the things in the movie that in life he would get punished for. In the movie, you're applauded for them if you do them with panache. And so that's why it's more fun to play the villain." Read more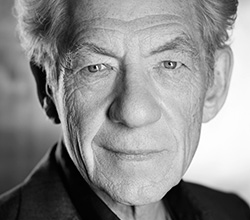 While not every professional actor is a good source of advice (just trust me on that), an actor as respected as Ian McKellen ought to have at least one or two pieces of good advice to pass along to aspiring actors.  During a rare break from acting in his current double bill of Waiting for Godot and No Man's Land on Broadway and taking goofy photos all over New York City with co-star and dear friend Patrick Stewart, McKellen spoke to Men's Journal Magazine and shared some advice on acting, handling fame and criticism, and what Shakespeare plays he thinks everyone should be familiar with.
When asked what advice he would give to a younger version of himself, McKellen says, "Work isn't everything. I think that has been my fault and my virtue at the same time." Read more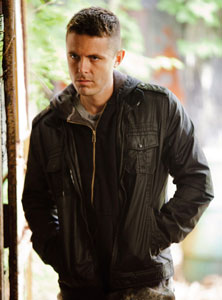 As the younger brother of Ben Affleck, Casey Affleck is used to being in the shadows. The 38-year-old actor is looking to change that. His upcoming film Out of the Furnace with Christian Bale seems to be that catalyst for the actor.
"What I saw Christian doing was, I felt like, some of the best acting that I've ever seen," Casey said. "You know when you sort of forget what you like about movies, and then you see a movie again that reminds you of why you fell in love with them in the first place? That was the experience."
Fans of the Gone Baby Gone star shouldn't expect him to seek A-list superstardom on the level of his brother or family friend Matt Damon. It's just not something Casey wants. Read more

Though Huong "Junie" Hoang lost her lawsuit against IMDb back in April, Hoang has since filed an appeal.  Joining her in solidarity are SAG-AFTRA and Writers Guild of America, West, which filed an amicus brief to support her appeal.
Hoang's case began as a lawsuit over IMDb posting her actual birth date on its website despite Hoang claiming professionally that she was seven years younger.  Hoang argued that IMDb's revelation of her true age hurt her career because of rampant ageism in the entertainment industry.  However, Hoang's earlier accusations of age discrimination were tossed out because the judge did not believe IMDb (and its parents company, Amazon) could be held responsible for any age discrimination in the film industry as a whole.  The trial ended up focusing on whether or not IMDb improperly used Hoang's credit card information to find her actual birth date, which would be a violation of the comapny's own user agreement.  The lawyers for IMDb simply argued that the website was doing its job of providing accurate information despite Hoang's multiple attempts of trying to change or remove her birth date from the site (including using a fake passport and ID card), and that the information came from a third-party website. Read more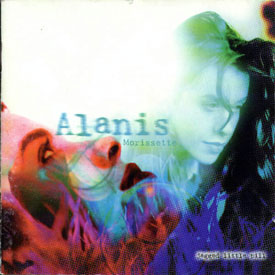 I love Alanis. I love Jagged Little Pill. I love Broadway. So, this is very cool news.
Seven-time Grammy Award winner Alanis Morissette will take her 1995 hit album, Jagged Little Pill, to the Broadway stage debuting a workshop production of the piece in 2014.
The musical, also called "Jagged Little Pill," will include the full song list from the album as well as tracks from the rest of her body of work and some new, original songs that she will compose specially for the stage production.
Two-time Tony Award and Pulitzer Prize winner Tom Kitt ("Next To Normal", Green Day's "American Idiot") has signed on to provide orchestrations and arrangements. Kitt will be next represented on Broadway with his new, original musical "If/Then" opening in March 2014. Read more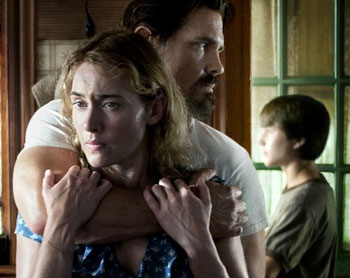 Kate Winslet is making another run this awards season with her latest film Labor Day, written and directed by Jason Reitman. The movie is based on a 2009 Joyce Maynard novel about an unexpected romance between a single mother and an escaped convict.
Winslet shares her screen time with Josh Brolin and 14-year-old Gattlin Griffith who plays her son. She talked with The New York Times about working with the teen actor and how she approached the role.
Griffith was apprehensive on the first day of shooting, so the British actress quelled his fears. Read more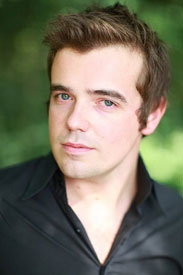 I'm a huge fan of the Harry Potter series, including all of the books and films so when I first heard of the show, Potted Potter – The Unauthorized Harry Experience, I was immediately interested in checking it out. The show takes all seven of the Harry Potter books and condenses them into a seventy minute and from everyone I've talked with, the show is absolutely hilarious.
It's played all over the world and had a summer-long run off-Broadway and now, it's touring America. Created by two-time Olivier Award-nominated actors Daniel Clarkson and Jefferson Turner, the two have since gone onto other projects but have left the show in very capable hands with actors James Percy and Delme Thomas. 
I talked with James recently and he's got quite an interesting story. First of all, he's got a law degree from the University of Liverpool. How many actors have a law degree? Not many but it's good to know because if (when?) I get into some trouble, he's going to be the first guy I call. He's also a stand-up comic and is youngest actor to ever play the role of Wilbur Turnblad in Hairspray.
James, who plays the role of Harry in the show, talked to me about the improv in the show, auditions, why he got a law degree and touring America.
Check out James' website and follow him on Twitter!
Potted Potter is currently in San Diego. For tickets and information, click here. Upcoming shows include Irvine, San Luis Obispo, Pittsburgh and Houston. For more info and tickets, click here. Read more
Here's a scene from Manhattan Theatre Clubs, The Snow Geese, courtesy of the New York Times. Starring Mary-Louise Parker and Danny Burstein, the play is written by Sharr White and Directed by Tony Award winner Daniel Sullivan.
The play has gotten mixed reviews (though the Times gave it a horrible review) but anything with Parker and Burnstein I think would be well worth seeing.
Here's a synopsis of the show: With World War I raging abroad, newly widowed Elizabeth Gaesling (Parker) gathers her family for their annual shooting party to mark the opening of hunting season in rural, upstate New York. But Elizabeth is forced to confront a new reality as her carefree eldest son comes to terms with his impending deployment overseas and her younger son discovers that the father they all revered left them deeply in debt.  Together, the family must let go of the life they've always known. 
Check out the clip below! Read more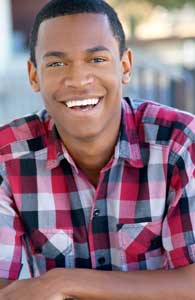 Harrison Knight stars in the new Hallmark Original movie, The Watsons Go to Birmingham, a film based based on the historical-fiction novel by Christopher Paul Curtis.
The film follows the Watsons, who, in the summer of 1963 set out on a road trip to Birmingham, Alabama. Directed by Kenny Leon, the film also stars Anika Noni Rose, Wood Harris and David Alan Grier. Harrison plays Byron, a juvenile delinquent, who despite his tough exterior, still looks out for his younger siblings and has a soft spot for family.
Since 2005, Harrison has been featured in guest-star roles on shows such as CSI Miami and Grey's Anatomy, Detroit 187, Lie to Me and Dark Blue.
We recently asked Harrison five quick questions about the movie, auditioning and working with the cast. Check it out below!  Read more