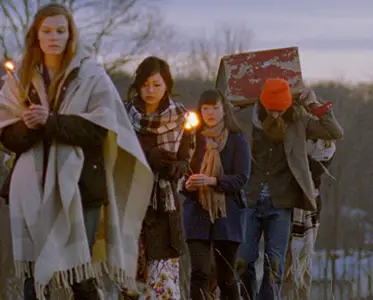 I've been seeing some great films at the Tribeca Film Festival, and while I'm under an embargo not to talk about most of them I will pass on one word if you plan on seeing First Winter: Don't.
But as it turns out, I am not the only person who isn't a fan of the movie, which is about several Brooklynites who are are enjoying the sex, drug, organic food, and yoga of their communal cabin in the woods until the outside world seems to collapse and they are without electric, water, or heat. 
According to New York news site DNAinfo.com, the writer/director Benjamin Dickinson and his actors will potentially face legal ramifications for killing two deer during the shoot in upstate New York, which appears in the film.  They then proceeded to skin and cook one of them on camera. Read more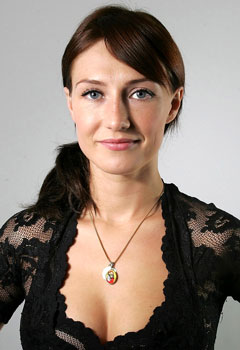 In a daring role portraying the darkly infamous poet Ingrid Jonker from South Africa, Dutch actress Carice Van Houten nailed it in the eyes of the Tribeca Film Festival jury. The jury commented, "There are a million colors in this complicated performance. We award this honor for bravery and fragility, and for showing tremendous range and strength throughout". There are a lot of words in that comment that many actors hope to hear after diving into a character as rich and dark as Ingrid Jonker, the troubled poet known for her great work, but for many people more well-known for killing herself by drowning in the ocean. In Paula van der Oest's Black Butterflies, Van Houten found her character with strength worthy of the award for Best Actress in a Narrative Feature Film.
Born in the Netherlands, Van Houten had an affinity for American silent comedies that included greats like Chaplin and Laurel and Hardy, so it's a wonder how she ended up in such a dark and dramatic role. She even played a part in a parody of City Lights. She has an extensive background in straight theater and even musicals, no doubt spawned from her early days as a musician playing the clarinet. She is most well-known for her role as Suzy in Suzy Q, a popular a critically acclaimed film directed by Martin Koolhaven, and they've continued to collaborate over the past decade. Let's hope Black Butterflies finds fair distribution so many people have a chance to see Carice Van Houten's wonderful performance.

With all the discussion about Kickstarter and other methods of crowd-funding to get movies made, it's important that filmmakers don't forget that traditional methods of financing are still out there, and some have been given a new spin thanks to the Internet. 
The New York Times recently looked at the New York-based website Slated.com, which hooks up potential investors with filmmakers whose projects they might be interested in financing.  The members-only service was founded in 2010 as a way to tackle the problem of decreasing independent film financing in the wake of the recession.  Read more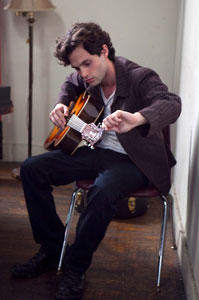 Penn Badgley is more than ready to leave behind his days as a CW heartthrob on Gossip Girls.  With his new role as legendary singer Jeff Buckley in Greetings from Tim Buckley, Badgley is already earning critics' attention for his portrayal.
"For me, this is a beautiful step forward," he said in an interview with Movieline.  "Gossip Girl has given me everything that I have now.  It gave me the opportunity to live in New York and to be in a position to get this role.  It also put me in New York City so I could meet Zoe [Kravitz, his girlfriend and rock star Lenny Kravitz's daughter.]  And it's put me in a place where I haven't had to do a bunch of other shit just to make money.  I'm super grateful for it, but this movie has come at the right time to take a step forward.  I have been working in television for 13 years now, and you know, I'm just done with it.  I have nothing against television, but I'm done." Read more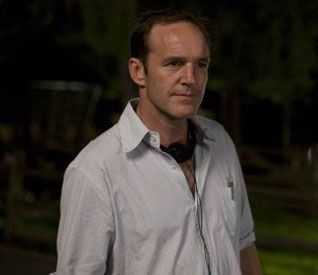 Clark Gregg took time out from his schedule of appearing in all of the Marvel Cinematic Universe movies to film Trust Me, a movie he wrote, directed, and starred in about Howard, a luckless Hollywood agent for child actors who seems to finally have hit his stroke of luck with a young actress.  Though the Marvel films have made Gregg a fan favorite, Gregg took some time during the Tribeca Film Festival to speak with The Huffington Post about how his personal experiences with being rejected from roles helped him create Trust Me.
Gregg points out that despite not being much like Howard, he felt connected to the character — and knew no one else would think of him to play that type of role.  He explains, "I've met people like this. When I read it back, one of the things I thought was, 'God, this is now something I feel tremendously connected to, this character.' I wasn't going to play him, but I thought, 'No one is ever going to write anything like this for me.' I also felt that anyone who is in Hollywood long enough, you go through some period of kind of feeling like that untouchable loser who can't get a break."  Read more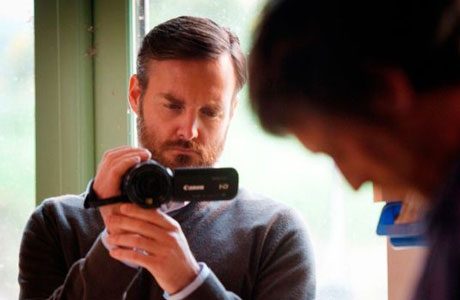 Will Forte is best known for his comedy skills, after spending eight years on Saturday Night Live.  He delighted audiences with his impressions of President George W. Bush and his characters like MacGruber.  So it's not surprising that even he was apprehensive about taking on a dramatic role, in the new independent film Run & Jump.
"I was certainly nervous about it," he admitted in an interview with The Hollywood Reporter.  "I'm a neurotic person anyway, and this was just such a new experience.  I was pretty terrified at first.  I'm used to being broad characters, so it was tricky trying to find the right level and I don't have that, I have never done a dramatic role before." Read more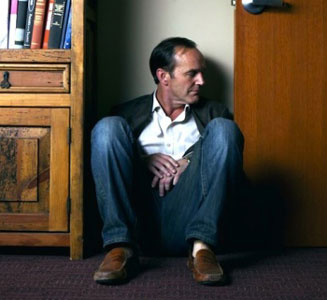 It's definitely an adjustment to go from shooting a huge blockbuster movie to an independent film.  Just ask Clark Gregg who has appeared in films like Iron Man and The Avengers, and is now starring in the dark comedy, Trust Me.
"If you're used to having a giant trailer from your trips to the Marvel Universe, [indie film] can be jarring," Gregg admitted in an interview with The Hollywood Reporter.  "But, so much of the most interesting work, some of the most interesting writing—[this is the] place where you can afford to take risks, because as things have gotten more expensive and blockbuster-oriented, those are carefully thought out by the marketing teams.
"The marketing teams are involved in the early script meetings.  For better or worse, however people receive this movie, this is the movie I wanted to make.  The limitations came from budget and logistics, they didn't come from people saying, 'You can't talk about that, you can't try to do a movie that takes these chances with tone.'" Read more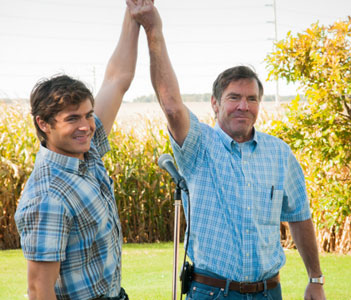 So let me get this straight — Zac Efron, that guy who was in all those High School Musical movies and 17 Again, has spent the last several years starring in indie films?  Okay, I actually knew that already, but it's still pretty surprising considering he probably still had five or so years left of milking teen heartthrob movies but instead chose to do more under the radar projects like Liberal Arts, The Paperboy, and At Any Price.  The latter co-stars Dennis Quaid and premiered at the Tribeca Film Festival.
When asked on the red carpet by the Huffington Post why he has gravitated toward independent films, Efron answered, "I don't know.  I've been doing a lot of interviews with Dennis and his words of wisdom are sort of just fresh in my mind. Dennis says the only role he sort of had for himself in this career is to do as many different types of movies as possible and never stop stretching or trying something new, particularly roles that challenge you. And working with great directors.  That's really all I want to do." Read more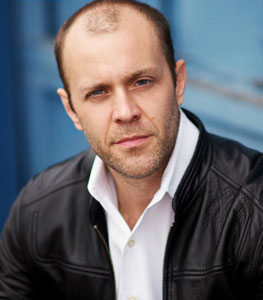 Written by Douglas Taurel
Through my experience of working on low budget and independent films for the past 15 years, I have learned that are a few crucial and important rules that can help you survive the jungle of what is called the independent film world or better known as Guerrilla Film making.
Working on independent films where the budgets are small, grueling sets and conditions in extreme cold and heat for little and no pay, it's easy to get lost. The important thing to always remember and tell yourself that you are doing it because you have a deep passion for learning and moving your career forward! Read more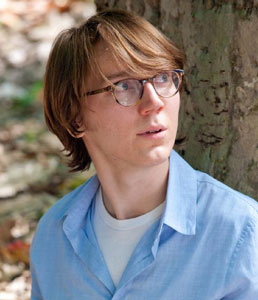 Paul Dano is currently in the midst of a long period of wildly varied, challenging, intriguing work.
Dano most recently received acclaim for his performance as an aspiring rock star and young father in So Yong Kim's For Ellen, which Tribeca Films will release on September 5, following the world premiere at the 2012 Sundance Film Festival. Dano served as an executive producer.
September 28 marks the release of Looper (TriStar Pictures), Rian Johnson's sci-fi thriller that features Dano in a pivotal appearance alongside Joseph Gordon-Levitt. This spring, Dano starred opposite Robert De Niro in Being Flynn (Focus Features), Paul Weitz's adaptation of Nick Flynn's celebrated memoir Another Bullshit Night in Suck City. Read more