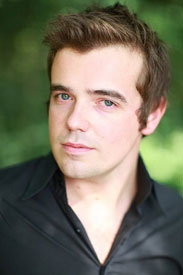 I'm a huge fan of the Harry Potter series, including all of the books and films so when I first heard of the show, Potted Potter – The Unauthorized Harry Experience, I was immediately interested in checking it out. The show takes all seven of the Harry Potter books and condenses them into a seventy minute and from everyone I've talked with, the show is absolutely hilarious.
It's played all over the world and had a summer-long run off-Broadway and now, it's touring America. Created by two-time Olivier Award-nominated actors Daniel Clarkson and Jefferson Turner, the two have since gone onto other projects but have left the show in very capable hands with actors James Percy and Delme Thomas. 
I talked with James recently and he's got quite an interesting story. First of all, he's got a law degree from the University of Liverpool. How many actors have a law degree? Not many but it's good to know because if (when?) I get into some trouble, he's going to be the first guy I call. He's also a stand-up comic and is youngest actor to ever play the role of Wilbur Turnblad in Hairspray.
James, who plays the role of Harry in the show, talked to me about the improv in the show, auditions, why he got a law degree and touring America.
Check out James' website and follow him on Twitter!
Potted Potter is currently in San Diego. For tickets and information, click here. Upcoming shows include Irvine, San Luis Obispo, Pittsburgh and Houston. For more info and tickets, click here. Read more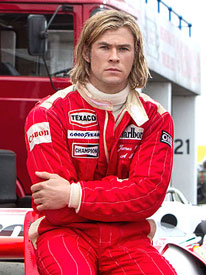 While many actors long for a franchise like Marvel's Thor, Chris Hemsworth knew that there was more to his career during the promotional tour of The Avengers. After doing some soul-searching, he came across the script for Rush. That's when everything changed for the Australian actor.
"I remember doing the press tour for The Avengers. And — without complaining about it — the questions in interviews were all, 'What's your workout program?' and 'How did you put that much muscle on?' And you realize you're not really looked at so much as an actor, there's the assumption that what you did was pretty easy," said Hemsworth. "So I had a strange kind of need to go no, no, there's something else I have to offer, and I started looking for something deeper." Read more
Walt Disney remains one of the most well-liked figures in Hollywood history — heck, his name alone brings smiles to children whose parents weren't even born in Disney's lifetime — so finding someone to play Disney in the upcoming movie Saving Mr. Banks must have been particularly challenging.  Well, is there any argument that the actor best suited for the role is the most trusted man in America (at least according to Reader's Digest)?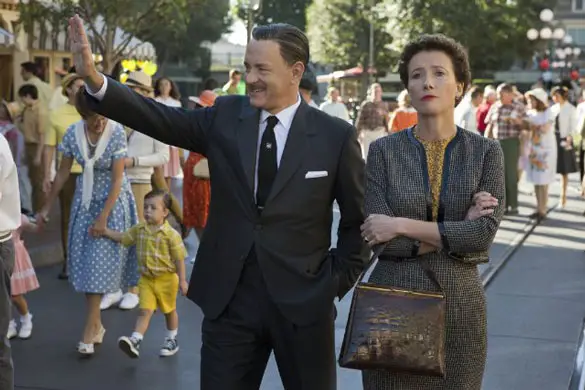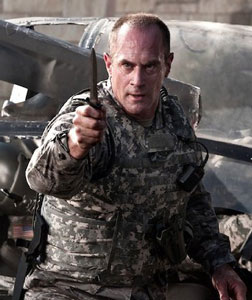 So the rumors were not true: Law & Order: Special Victims Unit and True Blood star Christopher Meloni did not play Lex Luthor in Man of Steel in what fans speculated to be a closely-guarded secret.  Instead, Meloni played Colonel Nathan Hardy, one of the many American soldiers faced with dealing with a battle of super-beings. 
In an interview with New York magazine, Meloni reveals that though he didn't play Superman's arch-villain, he did almost kill someone on set.
First, Meloni admits that while he was disappointed not to be cast with someone with the fictional stature as Lex Luthor, he enjoyed the role he was in.  He explains, "You want to be recognized as a franchise name, but Colonel Nathan Hardy, I enjoyed his arc. I thought it was an important arc. And when they told me he was named after a Navy SEAL who had lost his life in combat, I was really honored and I felt kind of a sense of importance and duty or something to approach it respectfully. It really added a sense of gravitas to what I was doing, because I felt like I was carrying along a real person. And the Air Force gave me all the information, if my character was what he was, where he was, what his educational trajectory would have been, what he would have accomplished, so that helped. And I researched my guy, because they were using his name out of a sense of respect, to honor him in a small way." Read more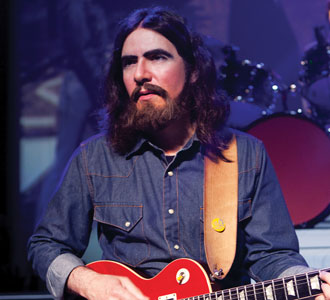 The Beatles are never not going to be cool. John, Paul, George and Ringo changed music, were some of the greatest musicians of their time and I'll bet you a hundred dollars that you can sing at least 10 of their songs by heart.
It's a testament to The Beatles popularity and huge catalog of songs that the tribute show, Rain, has been entertaining audiences for over 30 years. The show has had over 800 performances, 300 of which came from their Drama Desk winning run on Broadway, and they aren't about to stop.
I recently talked to Joe Bithorn, who plays George Harrison, about what it's like to play an idol, how he found his way into the show and the craziest thing that's happened on-stage.
Catch Rain in San Diego this Friday, January 4th through January 6th. Click here for tickets.
Upcoming cities are Modesto, Folsom, Los Angeles and Spokane, WA. For more tour dates, click here. Read more
Not many actors turn to writing fiction.  But Glee's Chris Colfer is anything but ordinary.
The actor recently released his first book, The Land of Stories: The Wishing Spell, and he's already eager to dispense tips on what he's learned.  He told Theater Mania, "The biggest advice I could give anyone is to vomit everything up on the page and then fix it as you go along.  Don't worry if you're describing something wrong or choosing the wrong word; you can always correct it later."
But Colfer does admit he still faced some challenges while writing.  "Coming from a theatrical background, I always knew how to start and end every chapter; there had to be a cliffhanger," he said.  "Writing the in-between part was difficult."
Despite his foray into writing, Colfer isn't ready to leave acting behind.  He'd even love to return to the stage at some point.  "I got a little fix of it while we were on the Glee tour," he said.  "I sang live at every performance and I really miss having that connection with the audience.  I hope to be on Broadway in the next few years." Read more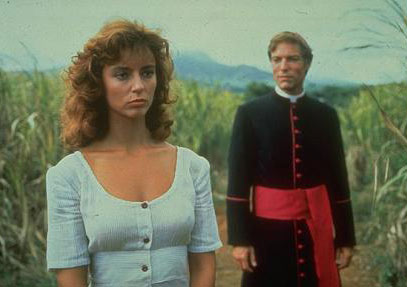 Actress Rachel Ward starred on the much beloved miniseries The Thorn Birds in 1983 but after receiving some pretty brutal reviews, she vows not to return to acting anytime soon.
In an interview with USA Today, Ward, who also starred in the film Against All Odds, admitted, "When I got slaughtered, I really took it to heart.  I really went, 'This isn't for me.'  I never got my confidence back again.  I'm much more comfortable behind the camera." Ward is now directing TV shows in her native Australia.
Of acting alongside Richard Chamberlain in Thorn Birds, she said, "I feel honored to be a part of it.  But I did not want to repeat it."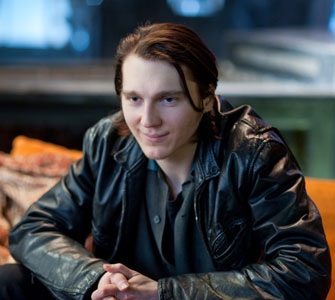 Paul Dano has a lot of expectations tied to his latest big movie role, Being Flynn, the adaptation of Nick Flynn's memoir Another Bullshit Night in Suck City. 
Not only is Dano cast as author Nick Flynn himself, but he is acting opposite Robert De Niro, who plays his con artist father, who Flynn encountered while working at a homeless shelter in Boston.  After being "moved by the script," Dano explains the preparation he underwent in order to play Flynn in the movie.
After reading the script, Dano's next step before meeting Flynn was to purchase Flynn's memoir.  However, he found himself confronted but what could only be called a set-up.  He recalls, "I went to my local bookstore to buy it, and the people at the bookstore said, 'Oh, no, we have a different copy for you.' They brought me out a copy – with a note written in it to me from Nick. I was spooked; how did he know what bookstore I'd visit to buy the book?  Turns out he lives in my neighborhood." Read more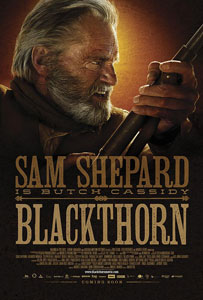 Blackthorne: It's been said (but unsubstantiated) that Butch Cassidy and the Sundance Kid were killed in a standoff with the Bolivian military in 1908. In BLACKTHORN, Cassidy (Shepard) survived, and is quietly living out his years under the name James Blackthorn in a secluded Bolivian village. Tired of his long exile from the US and hoping to see his family again before he dies, Cassidy sets out on the long journey home. But when an unexpected encounter with an ambitious young criminal (Eduardo Noriega) derails his plans, he is thrust into one last adventure, the likes of which he hasn't experienced since his glory days with the Sundance Kid. from trailers.apple.com
Director: Mateo Gil
Cast: Sam Shepard, Eduardo Noriega, Stephen Rea, Magaly Solier
In Theaters: October 7th, 2011
Want the screenplay Thor?
Sure you do!

Director: Kenneth Branagh
Cast : Chris Hemsworth, Natalie Portman, Tom Hiddleston, Anthony Hopkins, Kat Dennings, Rene Russo, Stellan Skarsgard, Jaimie Alexander, Ray Stevenson, Josh Dallas, Tadanobu Asano, Idris Elba, Clark Gregg, Colm Feore