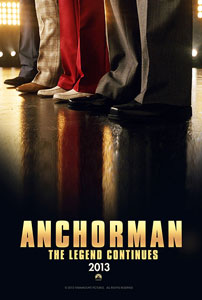 Here's a new teaser trailer for Anchorman 2: The Legend Continues!
Starring Will Ferrell, David Koechner, Paul Rudd and Steve Carell, it's pretty much the same as the first teaser trailer but who cares, right? It's still funny and it's just making me wish it were already December.
In theaters on December 20th! Read more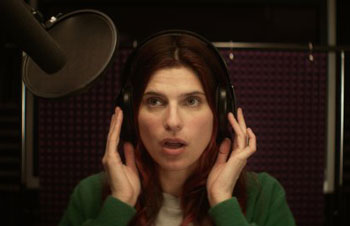 Lake Bell has worked steadily in film and television since appearing in her first major role as Alicia Silverstone's character's best friend in the short-lived NBC series Miss Match (which I do not remember ever existing, but apparently it did).  She has also branched out into writing and directing, but she still remains an actress.  She stars in the horror movie Black Rock alongside Katie Aselton, who co-wrote and directed the film.  Bell spoke to Interview magazine about the way the film was shot and how she feels about working with other directors now that she is a director herself. Read more
Naturally the name "Tom Hanks" (also known as the most trusted person in America!) stands out on the poster for Broadway's Lucky Guy even more than the title.  Being that Hanks is one of the biggest movie stars in the world that makes sense, but it also makes it easy to forget that there are other talented individuals in the production, like Courtney B. Vance.  The New Pittsburgh Courier interviewed Vance about working on Lucky Guy and his thoughts on what road he might have taken had he not become an actor.
First he speaks about what he looks for in a role in general and in his Lucky Guy role in particular.  He says, "I look for roles that challenge me, and I consider whether it is something that I and my family will be proud of. Will my family be proud to watch the work and will it challenge me? In this case it was the opportunity to work with [writer] Nora Ephron and Tom Hanks and [director] George C. Wolfe; if the three of them are involved, I am in it. George is a taskmaster, and we are all exhausted, but exhilarated. He is relentless because his vision is so big." Read more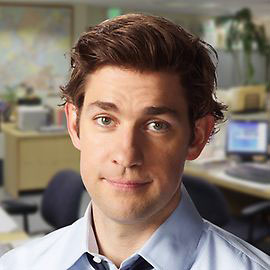 On May 16th, The Office will be closing its doors. After an eight-year run, Jim Pam, Dwight and the rest of the gang will be moving on to bigger and better things (hopefully). I've watched every episode of the long running series and I'll definitely be sad to see the show go.
Before getting the role of Jim, John Krasinski was like almost every other actor in New York. He'd work his job as a waiter during the week then run off to an audition when he could. He had booked a few things but "not anything that would allow me to claim that I was a working actor and didn't need another job," he said during a conference call. Booking The Office was like winning the lottery, "except with a winning lottery ticket you just get money, and with this you get a whole change of your life."
If you're a fan of the show, you'll love this interview. And honestly, even if you're not, there's some great stuff in here about what it's like to go from hustling for auditions to becoming a star on a major network show. In this interview, John and Executive Producer/Writer Greg Daniels talk about the end of The Office, John's audition, his past commercials and more. It's a long one but it's really great.
The Office airs on Thursdays at 9 on NBC – for only 2 more weeks! Read more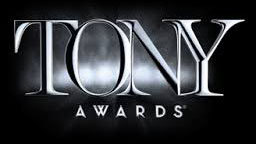 Sutton Foster and Jesse Tyler Ferguson announced the nominations for the 2013 Tony Awards this morning (way too early for us West Coasters) and with 13 nominations, the musical Kinky Boots is the one to beat.
Right behind it is Matilda the Musical with 12 nominations, Pippin received 10 and Rodgers + Hammerstein's Cinderella got 9.
Tom Hanks (Lucky Guy), Nathan Lane (The Nance) and Holland Taylor (Ann – read our review here) were among the Best Performance nominees.
Check them all out below and then watch Sutton Foster and Jesse Tyler Ferguson make the announcements here! Read more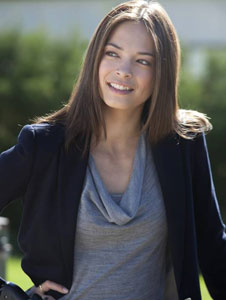 Fans of The CW's Beauty and the Beast are "rabid" and star Kristen Kreuk loves that about them.
I talked to Kristen at WonderCon right before she was to appear on the panel for the show and in the roundtable interview, she talks about how she got involved in Beauty and the Beast, if she ever reads the internet forums and keeping in touch with her Smallville friends. 
And as a little added bonus, there's also a couple minutes with Executive Producer Sherri Cooper-Landsman where she talks about Kristen and how great of an actress she is and how she does her own stunts.
Beauty and the Beast airs at 9pm on Thursdays on The CW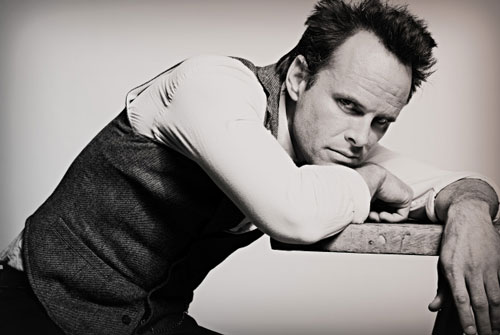 How great is Justified? The hit FX show has one of the best casts' on television and with Season 4, it just keeps gets better and better.
Starring Timothy Olyphant as Deputy U.S. Marshal Raylan Givens and Walton Goggins as Boyd Crowder, Justified is laying the groundwork for a memorable season finale. And I can't wait.
I've liked Goggins for a long time. The guy is such a good actor and watching his work on the show and in recent films like Django Unchained and Lincoln is always a treat. Plus, he's always been forthcoming about his life as an actor and how at times it's been difficult and that honesty is so refreshing.
Goggins recently participated in a conference call last week and as usual, getting to talk with him was a blast. In the interview below, he talks about working with the cast on Justified, acting and what he learned from Quentin Tarantino on Django Unchained.
Justified airs on Tuesdays at 10pm on FX Read more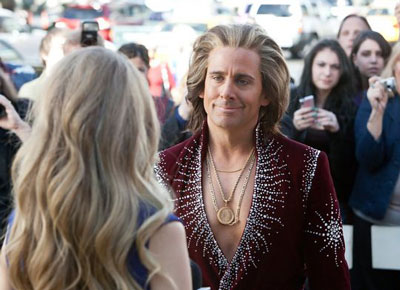 Though The Incredible Burt Wonderstone hasn't received the best pre-release reviews, it seems most people are happy just to see star Steve Carell doing a full-out comedy again after several turns as a dour man having a mid-life crisis.  In a lengthy interview with Time magazine, Carell elaborates on his performance in Burt Wonderstone, working with co-star Jim Carrey, and how he shifted his mindset for his upcoming dramatic turn in Foxcatcher… and then right back to comedy for Anchorman 2.
Though Carell was inspired by Vegas-style magicians, he explains that his character wasn't based on a single particular trickster.  He says, "It was more of an aesthetic thing. I was really just trying to get the sense of the showmanship and the performance quality that these guys have. There are different styles. There are more comedic-based magicians, there are close-up, sleight-of-hand magicians, there are big-prop magicians, there are shows ranging from incredibly spectacular to intimate. You kind of pick and choose, and you try to emulate different aspects of each of them. What I was doing was a conglomeration of a bunch of different things I observed." Read more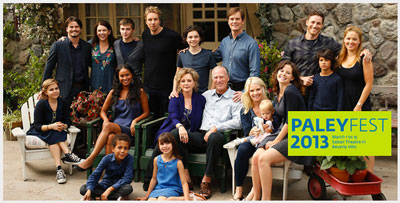 One thing was clear from the PaleyFest event on Thursday night—the cast of Parenthood is definitely on board for a fifth season.  But the series' fate is in the hands of NBC, who has yet to renew the acclaimed (but noted ratings-challenged) show.
Paleyfest is a night where television fans can gather to celebrate some of the best shows on TV.  The panel at the Saban Theater in Beverly Hills was a full one—with show-runner Jason Katims (Friday Night Lights) on hand with pretty much all of the cast, including fan favorites Dax Shephard, Peter Krause, Lauren Graham, and Monica Potter.
The theme of the night was how emotional the show can be—moderator Michael Ausiello noted that the series has become somewhat famous for its tearjerker quality.  After airing an especially moving episode, "I Have Something I Need to Tell You," from earlier this season, most of the audience in the theater was plucking Kleenex from boxes being offered by ushers.  The storyline featured in the episode is about Kristina's bout with breast cancer. Read more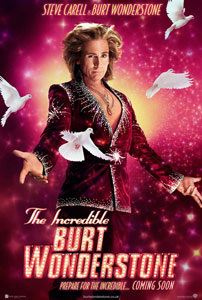 Though I like Steve Carell from his roles in Anchorman, The 40 Year Old Virgin, and, of course, The Office, I really don't think any of his recent films have really shown him at his comedic best.  However, from the looks of The Incredible Burt Wonderstone we may have another Carell winner coming soon.  The comedian spoke to Collider about the movie during filming, mainly speaking about how he varies his performances in multiple takes and the importance of casting the movie right.
Like other comedians, Carell tries to have fun when he goes through multiple takes of a scene by giving a varied performance in each.  He explains, "It's nice to be able to try different things with each take and to find things that work and don't work. You never know. You never know until you put it in front of an audience. But it's nice to have options when you're shooting it. You try to look at it, even incrementally, performance-wise and you try things that might be a little more broad or a little more grounded. Once they're editing and finding the exact tone of the movie, you have those options." Read more