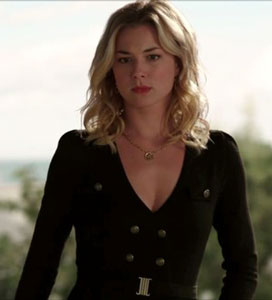 After stirring the hearts of fans as Amy Abbott in Everwood for four seasons Canadian actress Emily Van Camp has  traded in her wholesome character for the likes of Amanda Clark, her new villainous alter ego that has viewers awaiting Revenge on Sunday nights. 
Ready to enter into season 2 after an amazing first year run on ABC, Van Camp recently discussed her beginnings with the show and how she became involved with the series.  "I read the script for Revenge and I loved it, so I went and met with [Revenge executive producers] Marty Bowen and Mike Kelley to hear their thoughts on the project," she said. "We talked and talked about it, and then I went through a whole audition process to win the role. When I tested for the part, Marty called my agent and said, "I just don't know if she can go dark. I didn't see that in our meeting. She really doesn't give that off." When I heard that, I thought to myself, 'OK, great. Let's go in and I'll try to prove it to them." Read more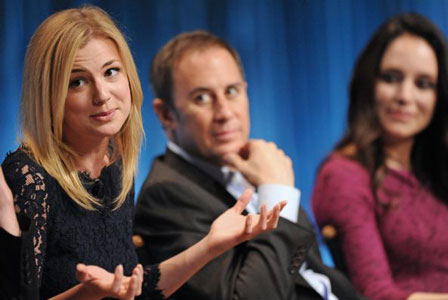 The creators of the hit ABC show Revenge were more than generous providing teasers for the rest of season one, promising more flashback episodes (including one set entirely in 2002) and another giant cliffhanger, when they gathered for the 2012 Paleyfest (William S. Paley Festival) in Beverly Hills on Sunday. 
The cast and creative team behind the drama/soap held a panel, moderated by TV Guide's Debra Birnbaum, at the Saban Theatre as part of the festival's celebration of quality television.
On hand to answer questions were executive producers Mike Kelley (Swingtown) and Marty Bowen and members of the cast including: Emily Van Camp, Madeline Stowe, Josh Bowman, Henry Czerny, Nick Weschler, Gabriel Mann, Connor Paolo, Christa Allen, and Ashley Madekwe. The event began with a special screening of the first half of episode 17, which is set to air April 11.
Kelley explained that the show won't get caught in the common trap plaguing other dramas—the long dragging out of storylines.  The trial of Daniel Grayson will end by episode 18, and the plot will speed up, so that the audience checks back in with the story around December.  By the end of the 22-ordered episodes the main plot will be resolved, but Kelley said they will "tease another giant event, and set up new drama and new alliances" to intrigue viewers to come back for a second season. Read more
Brothers and Sisters actress Emily VanCamp isn't new to the world of showbiz, but with her recent gig as leading lady of ABC's Revenge things are definitely changing.  Out to promote the new show where VanCamp stars as the revenge driven beauty Emily Thorne, ABC has placed several billboards of the Canadian actress throughout the city.
Although VanCamp was aware her reaction upon seeing them sounds priceless according to a recent interview with Access Hollywood.  "I was driving on the 101 to work and it was some ridiculously early hour, and there it was… I had no concept of what that would feel like and there it was, on my way to work… My mom was the first person I called after I scared my boyfriend s***less because he thought I was getting into an accident."
Asked if she was screaming, VanCamp replied, "I saw the billboard, I'm talking with Joseph, I just started violently screaming. I couldn't believe it and he flipped out, he's like, 'What's going on? Are you OK?' And [I said], 'I just saw it! I just saw it! That's so weird, that's so crazy.' He's like, 'Emily! I though you were dying.' Then… I called my mom, and my mom was flipping out with me too and I sent her a picture of it. It's such an intense thing. You can't prepare for it. That stuff doesn't really get old."   Read more
Podcast: Play in new window | Download (Duration: 29:33 — 13.6MB)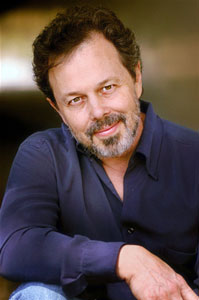 I grew up watching Curtis Armstrong. In films like Risky Business, Revenge of the Nerds, Better Off Dead  and One Crazy Summer, he created some of the most memorable characters and comedic performances ever.
Since that burst of genius (yeah, I said genius), he's been working non-stop, appearing in dozens of films and TV shows. He's recurring on New Girl and Supernatural and voices Snot on American Dad and he's recently partnered up with his Nerds co-star, Robert Carradine, to create, produce and host the TBS reality show, King of the Nerds.
I talked to Curtis about his incredible career, his early theatre work, creating his characters and King of the Nerds!
For the full interview, click the audio link above or download it from iTunes.
Follow Curtis on Twitter! King of the Nerds airs on TBS on Thursdays at 10/9c Read more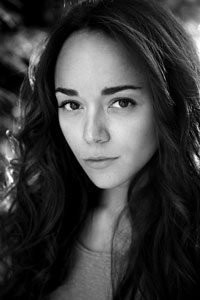 Ashley Madekwe is thrilled to be playing the iconic role of Tituba in WGN America's new series, Salem. However, don't expect the Tituba you know from The Crucible to emerge, it's new spin on the well-known character.
Daily Actor was able to sit-down with the actress in a roundtable discussion to talk about the new series and what the audience should expect.
So what was the first thing that drew you to Salem?
Ashley Madekwe: Well, I've been obsessed with the role of Tituba since forever. It's one of the first show I saw when I was at drama school. The girls in the year above were doing The Crucible and I was obsessed with it. So I've always kind of had an eye out for anything that's slightly witchy. And when I heard about Salem I thought… I was like, "Oh, is that just gonna be white girls in the woods? It there gonna be a part for me in that?" and there was. I loved it. First time I read the script I was really freaked out by it. It's super spooky. It really jumps off the page. Read more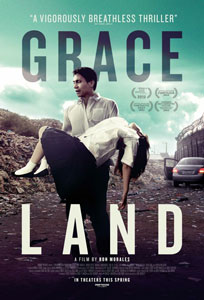 I'm not the biggest fan of foreign films and usually try and avoid them. I'm not really sure what my apprehension is… maybe because I think it's like going back to school and that'll it'll be like homework? It's honestly a stupid mental block I have against them and I definitely need to get over it because of the few foreign films I watch each year, I always end up liking them.
As is the case in Graceland.
Written and directed by Ron Morales, Graceland is billed as a thriller but I'd also add mystery into the mix. It's about a family man named Marlon (Arnold Reyes). He works for Chango (Menggie Cobarrubias), a corrupt politician, doing everything from the mundane (driving the daughter to school) to the sick (cleaning up after his boss' escapades with underage girls). When Marlon, his daughter and Chango's daughter are kidnapped, things go from bad to worse. Chango's daughter is accidentally killed and the kidnappers take Marlon's daughter and hold her for ransom. Desperate, Marlon now must lie to Chango and the police about what really happened in order to get his daughter back. Read more
Winning an Oscar is a major artistic accomplishment for actors and actresses professionally, but how much does it affect their wallets?  I mean, wouldn't you expect an Oscar winner to demand a higher salary on his or her next film just so the producers can put "Academy Award Winner" above his or her name on the poster?
Well, not always, but especially if you happen to be female.
An honor's thesis by Colgate student Kevin Sweeney looked at the earning power of actors and actresses in the years before and after winning an Oscar.  It isn't surprising that actors on average received an 81% bump in salary after winning an Oscar, since many of them become household names.  And while it isn't surprising that actresses don't receive the same bump — unfortunately, there is an obvious gender bias in Hollywood — what is surprising is that Sweeney's findings discovered that actresses on average receive no financial benefit — in fact, it can be argued that Oscar wins could hurt their careers more than help! Read more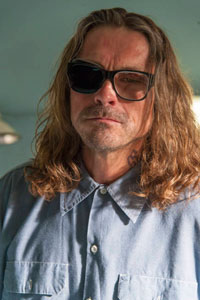 Capping off a great season of Sons of Anarchy, FX and show creator Kurt Sutter held a conference call to discuss the impact of the season and outcome of the bang-up finale.
I got a chance to ask him about how he cast's the show and he told me that when they're making casting decisions, most of the time, he'll defer to that episodes director. But, other times, he said that he'll "see something in a character or in an actor that I feel is not right or would be better served because I know where the story is going to, and then I'll make a different choice than the director."
He also talks about what might be coming for the show, dealing with the deaths of characters, social media and more.
Check it out! Read more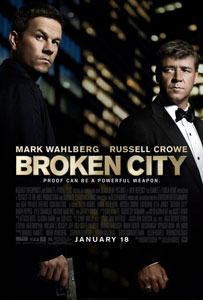 Cast: Mark Wahlberg, Russell Crowe, Catherine Zeta-Jones
Director: Allen Hughes
Writer: Brian Tucker
Synopsis: In a broken city rife with injustice, ex-cop Billy Taggart (Mark Wahlberg) seeks redemption–and revenge–after being double-crossed and then framed by its most powerful figure, the mayor (Russell Crowe). Billy's relentless pursuit of justice, matched only by his streetwise toughness, makes him an unstoppable force–and the mayor's worst nightmare.
In Theaters: January 18th Read more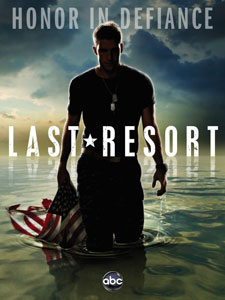 ABC's Last Resort is one of the only shows I've been looking forward to watching in this new TV season. The show stars one of my favorite actors, Andre Braugher, as Marcus Chaplin, the Captain of the nuclear submarine USS Colorado. When he and his XO, Sam Kendal (Scott Speedman), disobey an order to nuke Pakistan, they are quickly attacked. After seeking refuge on a remote island, they set out to find out what happened and try and prove their innocence.
The show was co-created by Shawn Ryan (The Shield, Terriers) and screenwriter Karl Gajdusek who talked on a recent conference call about casting Braugher, Speedman and the rest of the cast, the lengths Braugher went to in researching his character, shooting in Hawaii and working inside a submarine.
Last Resort premieres on tonight at 8 pm ET on ABC   Read more