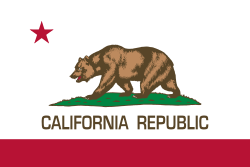 It should be a no-brainer, but there were no laws on the books in California that prevented convicted child molesters from working with children in the entertainment industry.  Back in April, former child actors Corey Feldman and Todd Bridges (who played Willis on Diff'rent Strokes) testified before the California legislature on the physical and sexual abuse they faced as child stars, and the various industry unions were united in their support for measures to prevent such abuse.
Finally, on Thursday, September 27, California Governor Jerry Brown signed AB 1660, a bill which bars registered sex offenders from working with child actors and requires background checks for behind-the-scenes personnel who work directly with children, ranging from managers to photographers.  Now these Hollywood personnel will be under the same strict regulations as those in many other positions that involve working with children. Read more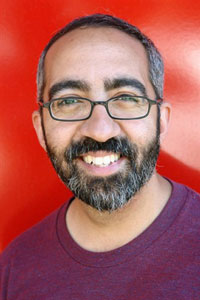 by John Henry Soto
 
So as some actors do, I was surfing through Craigslist for work. 
I know I know!!  But in the past I have managed to find some pretty good stuff on there. 
I ran into this ad where the guy was looking for talent to work with that has had some success in films. He was very clear about wanting to work with professionals only. I thought it was interesting. I've had a film at Cannes and have been nominated best actor for another so I thought I qualified. I replied to NAME REMOVED Business Management. 
I Googled the company name and didn't find anything out of the ordinary. Just a web page and Facebook page and a NYC address for his office. He contacted me right away and said he would like to meet with me. I thought cool, so we made an arrangement to meet in the city. He wanted to meet at fancy hotel lobby in the city and get a drink. For some reason I didn't think this was strange. I've done it before and it's not a bad environment for a meeting. Looking back, I should have requested a meeting in his office.
Mistake number one!  Read more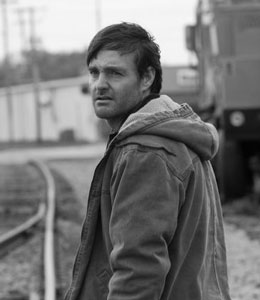 I was surprised when I saw that Will Forte was the star of Alexander Payne's Nebraska.  Not because I didn't think the Saturday Night Live veteran was capable of being the lead in a dramedy, but it is definitely a leap for the actor best known for his MacGruber character to star in a film that is a more subtle type of comedy than his previous work.  I'm happy to say that Forte great in the role, which is surprising because most part his character is the straight man to the comedic portrayals of his parents  (portrayed wonderfully by Bruce Dern and June Squibb).
He spoke to Collider about preparing for the role and what he learned from Dern about dramatic acting. Read more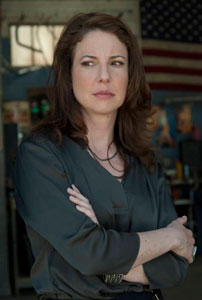 Robin Weigert plays Ally Lowen on the hit FX show, Sons of Anarchy. As the club's lawyer, she knows the illegal dealings but never denies helping them out and this season, she's doing that a lot.
Weigert, probably best known from her role as Calamity Jane on HBO's Deadwood, earned a Master of Fine Arts degree from New York University's Tisch School of the Arts. After graduating, she stayed in New York working in theatre (Broadway's The Seagull) until moving to Los Angeles.
I talked to Robin in a recent conference call where she talked about her role on Sons, Kurt Sutter's writing, building a backstory for her character and her new film, Concussion.
Sons of Anarchy airs on Tuesdays at 10pm on FX Read more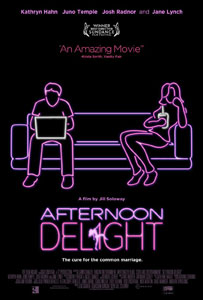 Ah, the ever wonderful afternoon delight. It's sometimes adventurous, usually exhilarating and always fun.
Unfortunately, this Afternoon Delight, the new film by writer/director Jill Soloway, is none of these things.
Kathryn Hahn is Rachel, a bored stay at home mom who decides to visit a strip club with her husband, Jeff (Josh Radnor), to add a little spice to their sexless marriage. She starts to pound the drinks and, like all visits to the club, a lap dance happens courtesy of a young stripper named McKenna (Juno Temple). Halfway into the song, Rachel freaks out and bails.
Then, for reasons we never truly find out, Rachel starts to stalk McKenna – in the nicest of ways – and forces herself into her life, eventually asking her to move in with her family to become her live-in nanny.
Well, of course she does because that happens all the time. Read more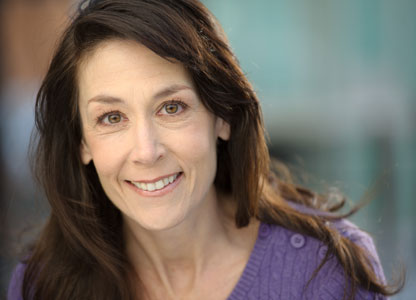 The Theater Place proudly presents Fall Classes in San Marcos, Kyle, Austin and New Braunfels
TV/Film Acting, Audition Techniques, Voice and Diction, Movement, Acting/Characterization, Improvisation, Stop Motion Animation, Speaking/Presentation Skills
Learn more about these great opportunities!
Email for age specifics on each class.
Acting: 
Students will learn all about acting as they participate in activities such as improvisation, characterization, movement, voice and diction and imagination.  Students will work on a variety of scripts and will present a final showcase.
Performance Class: 
This class is for students who are interested in performing shows.  Each semester the students will present a different production.  The class is designed for students with some experience, even if it's in the classroom setting.  Students will learn acting, dancing, singing, improvisation, voice and diction, movement and more, but in the practical setting of performing a show.  Fall Show HIGH SCHOOL MUSICAL (older students)
Younger students show TBA
TV/Film Acting and Auditioning:
Students in this class will focus on learning the styles of and auditioning for TV/Film.  Students will learn the variety of styles TV, commercial, film, voice over and industrial work.  Students will focus on mastery of each style and will leave the class with a performance disc of their on camera work.
Stop Motion Animation Film Making: 
Students will learn stop motion animation film making from start to finish.  Students will create a story, design a story board, build characters, sets and backgrounds, learn the computer program, voice their work, edit and present a final presentation at the end of the term. 
Creative Drama: 
Creative Drama is a wonderful way for kids to explore their creativity in a safe environment.  Structured creative activities are used to explore voice and diction, movement, acting, character building, motor skills, fine motor skills and imagination.
Presentation Skills/Speech
Improvement:
A great class for students to learn how to speak and present themselves better.  Not only does the class focus on diction and language and giving presentations/speeches but also the lost art of casual conversation.
FALL PERFORMANCE CLASS SHOW: HIGH SCHOOL MUSICAL!!!!
No Shared Parts/Full show!
NOW REGISTERING
Class size is limited.
$25.00 Registration fee  
ALL CLASSES BEGIN THE FIRST WEEK OF SEPTEMER
12 Week Sessions – SPACE IS LIMITED
San Marcos Classes
Acting-Sat 11:15-12:15 OR
Monday 4:00-5:00
Performance Class-Saturday 9:30-11:00
OR Monday 3:45-5:15
HIGH SCHOOL MUSICAL
Presentation Skills-Saturday 12:15-1:15
Stop Motion Animation I and II
Monday 5:30-6:30
Hip Hop-Saturday 11:15-12:15 OR
12:15-1:15
Kyle Classes
Acting-Thursday 5:15-6:15
Creative Drama-4:00-5:00
TV/Film Acting-Thursday 4:00-5:00
Stop Motion Animation 4:00-5:00
Performance Class Tuesday 4:00-5:30
HIGH SCHOOL MUSICAL
Austin Classes
Fri 4:00-5:45 OR Mon 4:00-5:30 Performance Class
HIGH SCHOOL MUSICAL
Presentation Skills-Wednesday 5:00-6:00
*More classes coming soon
ADULT VOICE AND DICTION/MOVEMENT INTEGRATION – Wed. 7:00-10:00
Workshop Series: 
Every other Saturday San Marcos or Austin 11:30-2 $35.00 each
Week One: TV/Film Acting
Week Two:  Audition Techniques
Week Three:  Voice and Diction
Week Four:  Movement
Week Five:  Acting/Characterization
Week Six:  Improvisation
Week Seven:  Presentation Skills
Week Eight:  Stop Motion Animation
Cost:
Performance Class is $65.00 per month
Once class per week, 1.45 hours
$20.00 costume fee
Stop Motion Animation $60.00 per month
Once a week, 1 hour
Presentation Skills $55.00 per month
Once a week, 1 hour
TV/Film, Creative Drama, Acting
Once a week, 1 hour $55.00 per month
PAY IN FULL AND RECEIVE A 10% DISCOUNT
CHRISTMAS BREAK and SPRING BREAK CAMP INFO COMING SOON
For more information contact
Tracy Goodwin,
The Theater Place
646 350 9148
The Theater Place is run by Tracy Goodwin, internationally Known children's theater director Who has permanently relocated the business of professional youth actor training from NYC to central Texas.  After years of teaching in the area every August she is now offering classes and performance opportunities for children and teens of all ages.
PRIVATE LESSONS AVAILABLE in ACTING and VOICE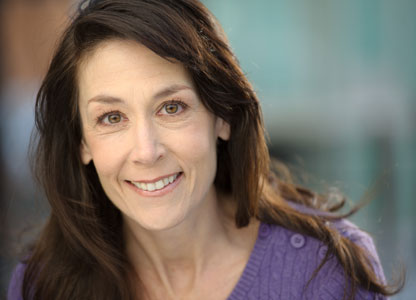 GROWTOWSKI BASED ACTOR WORKSHOPS W/ NYC Master Instructor TRACY GOODWIN
Tracy Goodwin, is trained in the methodology of Growtwoski, (movement, voice, acting) Stanislavsky, Boleslavsky, (acting) Skinner and Lessac (voice).
Growtowski Based Acting Technique If you are an actor and have never had the opportunity to learn the methodology of Jerzey Growtowski, this is a wonderful workshop for you.  This four hour workshop teaches the the technique of flawless control of  voice and body and how to connect the two to the actors thoughts.  A life changing experience for every actor, no matter their current skill level. *The concept of the course is the same for adult acting and kids/teen acting.
Voice and Diction Improvement Being a master of voice and diction is one of the most critical aspects of for success as an actor and often neglected.  During this four hour workshop, students will learn technique based on the methods of Growtowski and Lessac.  Students will learn how to enhance and improve the control of their voice and dramatically improve their range.  If you want to sound delicious, don't miss this workshop!  *The concept of  the course is the same for adult and kids/teen workshops and classes.  Please note, the voice work is not just for actors, voice and diction improvement is a wonderful course for everyone, including adults, kids and teens.
Voice and Movement Integration During this four hour workshop, students will learn the amazing and valuable technique of connecting the voice and the body as well as the benefits of that connection in conjunction with the actors thought.  Based on the methods of Lessac, Growtowski, and Miss Goodwin's own years of teaching experience, this workshop will teach you how to use non-verbal's in a way you never have and connect your voice to your non-verbal's in a way you never knew possible.  The final result, nail more auditions and get more parts!  *The methodology is the same for adult and kids/teen classes.
Kids/Teens TV/FILM Acting  A fantastic course for kids and teens that teaches them all the basics of  TV/Film acting including auditioning from start to finish, nailing the audition, types of auditions and styles.  Students get one on one practice in front of the camera.
Each Adult Workshop is $40.00 with a multi-sign up discount. 
Kids/Teens Workshops $45.00 with a multi-sign up discount.
4 week voice course is $165.00 with a paid in full discount.
Workshop and class dates listed below:

JUNE
June 29th (Saturday 10-1) Acting for Kids and Teens
June 29th (Saturday 2-5) Growtowski based Acting for Adults
JULY
July 10th (Wednesday 6-9pm) Voice and Movement Integration Adults
July 13th (Saturday 10-1) Voice and Diction Improvement Adults
July 17th (Wednesday 6-9) Growtowski Based Acting Technique Adults
July 20th (Saturday 10-1) Acting for Kids and Teens
July 27th (Saturday 2-5) TV Acting for Kids and Teens
July 29th (Monday 10-1) Movement for Kids and Teens
July 31st (Wednesday 10-1) Voice and Diction/Speaking Skills for Kids and Teens
AUGUST
August 3rd (Saturday 10-1) Voice and Diction/Speaking Skills Kids and Teens
August 17th (Saturday 10-1) TV Acting for Kids and Teens
**ONGOING 4 WEEK VOICE/DICTION IMPROVEMENT CLASS
NEXT CLASS STARTS July 10th, Wednesday Nights from 7-9pm Austin Texas

Check the website for additional classes and workshops!
For more information or to register, email Tracy Goodwin at thetheaterplace@gmail.com, or call 646 350 9148  www.thetheaterplace.com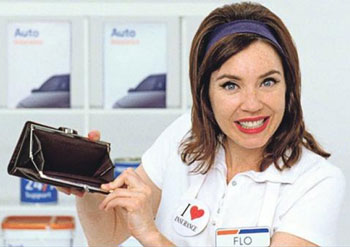 Finally some (mostly) good news for commercial actors.
Earlier this year I reported that commercial actors were not only on average working more for less pay because of big-name stars being cast in commercials and changing television viewing habits cutting into commercial actors' residuals.  On top of that, companies have been increasingly relying on so-called "reality" commercials that utilize non-actors to serve as "genuine" spokespeople for their products.  In other words, many commercial actors had their fingers crossed for new hope as SAG-AFTRA negotiated a new contract for commercial actors with top advertisers over the last several weeks. Read more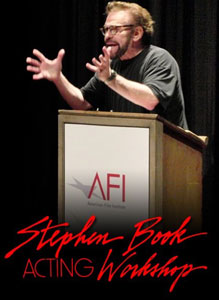 FREE ACTING SEMINAR with STEPHEN BOOK
Improvisation Technique for Script Acting
In Hollywood: Monday, April 1 at 7:30-9:15pm
Or
Sunday, April 14 at 3:30-5:15pm
Register at http://www.stephenbook.com
Bring more presence to your acting when you improvise your performance while speaking scripted and memorized lines.
You are invited to attend a FREE seminar with renowned coach & author, Stephen Book. Through his innovative Improvisation Technique, Stephen Book shows the actor how to create a spontaneous performance by applying improvisation to traditional script acting for film, theater, and television.
Stephen has led a professional acting workshop in Hollywood since 1985. His students have included: William Hurt, Sanaa Lathan, David Boreanaz, Maura Tierney, Val Kilmer, Marg Helgenberger, Tate Donovan, Carla Gugino, Mark Valley, Kim Basinger, Doug Savant, Rita Moreno, Christopher Titus, Tim Matheson, Adam Ferrara, George Carlin and others.
He is the author of BOOK ON ACTING Improvisation Technique for the Professional Actor in Film, Theater & Television and THE ACTOR TAKES A MEETING How to Interview Successfully with Agents, Managers, producers, and Casting Directors.
"Stephen Book's Improvisation Technique is creatively explosive!  It has heightened my presence with new levels of freedom, authenticity and generosity. Right after completing Stephen's class I booked 'Buffy' which led to 'Angel,' 'Bones,' and films."   –DAVID BOREANAZ
"Improvisation is essential to acting and Book is a terrific teacher."   –WILLIAM HURT
"Stephen Book is a genius! I immediately saw vast improvement in my stage and film work. I am thrilled to have a new toolbox for creating a character." –SANAA LATHAN

"From the first rehearsal to the last take, his work is invaluable. It helps you to get out of your own way and gives you a feeling of doing improv while using text. He's a great coach. Don't do a film without him!" –TATE DONOVAN
Register for the free seminar at http://www.stephenbook.com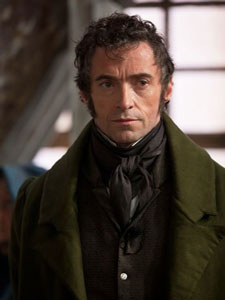 Even though Les Miserables is enjoying Oscar buzz, the road to making the film wasn't as glamorous.  All of the auditions were conducted in rundown studios.
The casting director for the film, Nina Gold, remembers, "You know, you've got Tap Dance 2 in one studio and Jujitsu 3 in the other studio, and Hugh Jackman and me and Tom [Hooper, the director] in the other one.  There's different dingy rooms all over the world, but they were all really, really repulsive."
The bright part of the process was when Jackman aced his audition.  Before hearing him sing, Gold admitted that she and Hooper were worried about finding someone to take on the celebrated role of Jean Valjean for the screen version of the musical. Read more