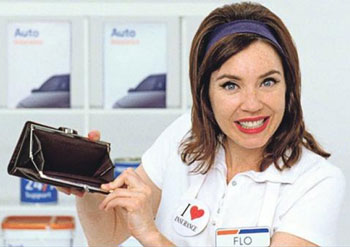 Finally some (mostly) good news for commercial actors.
Earlier this year I reported that commercial actors were not only on average working more for less pay because of big-name stars being cast in commercials and changing television viewing habits cutting into commercial actors' residuals.  On top of that, companies have been increasingly relying on so-called "reality" commercials that utilize non-actors to serve as "genuine" spokespeople for their products.  In other words, many commercial actors had their fingers crossed for new hope as SAG-AFTRA negotiated a new contract for commercial actors with top advertisers over the last several weeks. Read more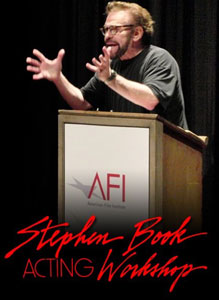 FREE ACTING SEMINAR with STEPHEN BOOK
Improvisation Technique for Script Acting
In Hollywood: Monday, April 1 at 7:30-9:15pm
Or
Sunday, April 14 at 3:30-5:15pm
Register at http://www.stephenbook.com
Bring more presence to your acting when you improvise your performance while speaking scripted and memorized lines.
You are invited to attend a FREE seminar with renowned coach & author, Stephen Book. Through his innovative Improvisation Technique, Stephen Book shows the actor how to create a spontaneous performance by applying improvisation to traditional script acting for film, theater, and television.
Stephen has led a professional acting workshop in Hollywood since 1985. His students have included: William Hurt, Sanaa Lathan, David Boreanaz, Maura Tierney, Val Kilmer, Marg Helgenberger, Tate Donovan, Carla Gugino, Mark Valley, Kim Basinger, Doug Savant, Rita Moreno, Christopher Titus, Tim Matheson, Adam Ferrara, George Carlin and others.
He is the author of BOOK ON ACTING Improvisation Technique for the Professional Actor in Film, Theater & Television and THE ACTOR TAKES A MEETING How to Interview Successfully with Agents, Managers, producers, and Casting Directors.
"Stephen Book's Improvisation Technique is creatively explosive!  It has heightened my presence with new levels of freedom, authenticity and generosity. Right after completing Stephen's class I booked 'Buffy' which led to 'Angel,' 'Bones,' and films."   –DAVID BOREANAZ
"Improvisation is essential to acting and Book is a terrific teacher."   –WILLIAM HURT
"Stephen Book is a genius! I immediately saw vast improvement in my stage and film work. I am thrilled to have a new toolbox for creating a character." –SANAA LATHAN

"From the first rehearsal to the last take, his work is invaluable. It helps you to get out of your own way and gives you a feeling of doing improv while using text. He's a great coach. Don't do a film without him!" –TATE DONOVAN
Register for the free seminar at http://www.stephenbook.com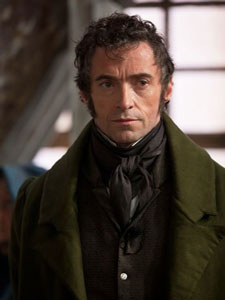 Even though Les Miserables is enjoying Oscar buzz, the road to making the film wasn't as glamorous.  All of the auditions were conducted in rundown studios.
The casting director for the film, Nina Gold, remembers, "You know, you've got Tap Dance 2 in one studio and Jujitsu 3 in the other studio, and Hugh Jackman and me and Tom [Hooper, the director] in the other one.  There's different dingy rooms all over the world, but they were all really, really repulsive."
The bright part of the process was when Jackman aced his audition.  Before hearing him sing, Gold admitted that she and Hooper were worried about finding someone to take on the celebrated role of Jean Valjean for the screen version of the musical. Read more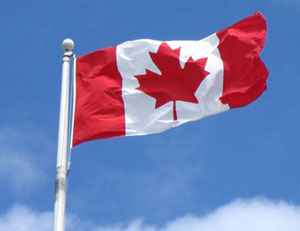 According to The Hollywood Reporter, the Los Angeles City Attorney's Office has accused actor Andrew Boryski of charging foreign actors hoping to move to Los Angeles thousands of dollars in an immigration visa scam.
According to the accusations, Boryski ran a firm that attempted to secure O-1 visas for foreign actors at a very high cost.  While the O-1 visa does allow non-citizen entertainers to work in the United States, it is only intended for established talent with actual employment already lined up.  The City Attorney's Office claims that Boryski advertised his immigration consultant business on the Internet  and charged several foreign actors $5000 for assistance with securing a visa for them.  However, Boryski never filed any paperwork for his "clients" and did not return their money despite promises that he would.  Regardless, Boryski had none of the proper licenses to file immigration paperwork on behalf of others.  After numerous complaints, the City Attorney's Office collaborated with Homeland Security Investigation, which already had Boryski on its radar from complaints registered with other agencies, to shut the scam down and arrest Boryski. Read more
Veteran actor Martin Landau, who voices a character in the new Frankenweenie, has some things to say about Woody Allen's directing.
"Woody doesn't direct at all," he told The Orange County Register.  "Seriously, he says that all the time.  He doesn't know how to direct.  He says he hires you to do your job, and then he fires you if you can't.  On Purple Roses of Cairo, he started with Michael Keaton, who worked for three weeks, and then he let him go.  He couldn't use any of it.  Then Eric Roberts came in, and worked for 10 days, and then Woody let him go, too.  A third actor came in, but I can't remember who that was.  And, finally, he got Jeff Daniels."
"I had a different brother in Crimes and Misdemeanors for the first three days.  Woody knows what he wants, but he doesn't direct.  He lets you completely on your own.  He doesn't want to talk about the movie.  He'll talk about the Knicks, about hockey, about anything.  If the circus is in town, he'll tell you how much he hates clowns.  Anything to not talk about directing." Read more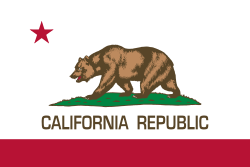 It should be a no-brainer, but there were no laws on the books in California that prevented convicted child molesters from working with children in the entertainment industry.  Back in April, former child actors Corey Feldman and Todd Bridges (who played Willis on Diff'rent Strokes) testified before the California legislature on the physical and sexual abuse they faced as child stars, and the various industry unions were united in their support for measures to prevent such abuse.
Finally, on Thursday, September 27, California Governor Jerry Brown signed AB 1660, a bill which bars registered sex offenders from working with child actors and requires background checks for behind-the-scenes personnel who work directly with children, ranging from managers to photographers.  Now these Hollywood personnel will be under the same strict regulations as those in many other positions that involve working with children. Read more
Kellan Lutz goes all out for his auditions, including the one he did half-naked for Tarzan.
"When I auditioned, I wore my Conan wig, because I was testing for Conan the Barbarian at the time," the Twilight star told Hollywood.com.  "So I had this wig that I made for that so I wore that and then I walked into the audition in my underwear."
It was only after the audition that someone told him the film was going to be animated.  So his prized abs were of no use for the project.  Lutz recalled, "They're like, 'No can you actually slim down so you can fit in the [performance capture] suit.'" Read more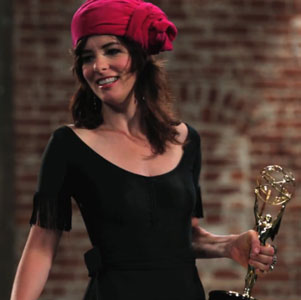 Legendary acting coach JA,N – Just Act, Naturally – (Parker Posey) teaches a master class dedicated to the most important performance of an actor's career: the Emmy Awards acceptance speech.
In JA,N's latest blog post, which you can read here - http://www.justact-naturally.com/ – she tells us that her sought-after class is back by popular demand. All for the small price of $899! Read more
We all know it's difficult to make it in Hollywood.  You might be working as hard as you can and end up feeling hopeless after playing your fifteenth bit part (if you even get that!)  You might even consider doing something extreme to get attention.
But there is something called too extreme, like extortion attempts against some of the richest people in the country, including Hollywood mogol Harvey Weinstein.
But that's exactly what 25 year-old West Hollywood actor Vivek Shah is now being accused of by the FBI: sending letters that threatened the lives of the millionaires and their loved ones of the recipients, including Weinstein, if several million dollars was not placed in an overshore account that he set up.  The letters mentioned in the letters that he was down on his luck but would pay back the money with 4 percent interest (as if that would smooth over the whole "I'm going to kill you and your family" thing). Read more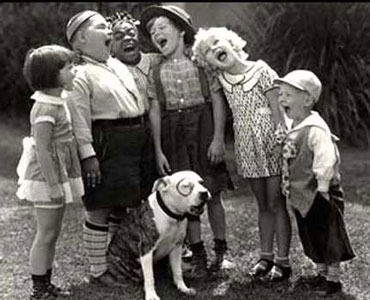 Stories of child actors being abused physically and sexually during their careers are unfortunately too common.  Even more shocking is the amount of managers, publicists, production assistants, and other behind-the-scenes individuals who inappropriately interact with children as a direct result of being left with them unsupervised.  But a bill making its way though the California legislature will lay out precautions to prevent such crimes from happening again.
The bill, measure AB 1660, will require that anyone in the entertainment industry who has unsupervised access to child actors to undergo a background check and also bans any registered sex offenders from such positions.  The bill was unanimously approved by the Senate Appropriations Committee and will now go before the whole senate for approval. Read more