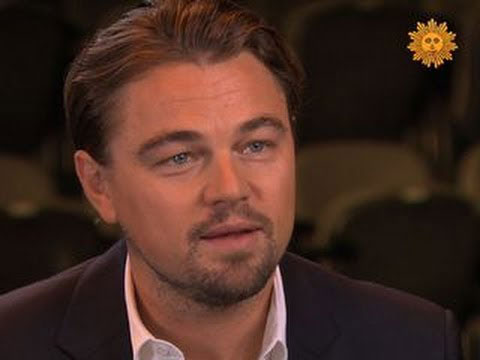 Many actors aspire to have a place in today's Hollywood like Leonardo DiCaprio's… including DiCaprio himself, had you asked him 20, 15, 10, or even 5 years ago. In an interview with CBS Sunday Morning, DiCaprio spoke about his earliest aspirations to become an actor, which actor he has worked with who had the biggest influence on him, and how he feels about his current place in Hollywood.
Despite his current acclaim as an actor, DiCaprio never went to acting school. He reveals, "I went to drama class in junior high and high school, but I never had sort of formal training or anything like that, no." However, he was always interested in acting. He explains, "I grew up in a kind of an artistic household. I was always kind of imitating my dad's friends and I would imitate everyone around us in the neighborhood. And I'd carry that over in school and get into a lot of trouble constantly. Once I found out that people actually got paid for this, I was like, all right!" Read more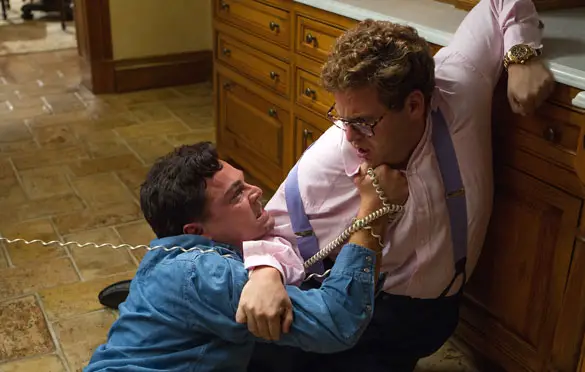 Actors find inspiration in a variety of places when they are researching a role. For The Wolf of Wall Street star Leonardo DiCaprio, he found the perfect subject on YouTube. In the film, DiCaprio and Jonah Hill's characters have a drug-fueled scene after taking too many Quaaludes.
At the Santa Barbara International Film Festival, the 39-year-old Best Actor nominee revealed that it was a popular internet video that helped inspire his behavior in the scene. Read more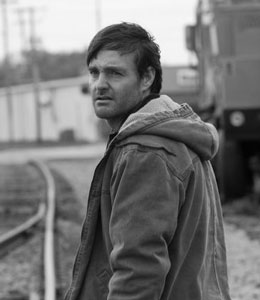 While the movies of 2013 were filled with great performances, perhaps the most surprising was Will Forte's in Nebraska (you thought I was going to say Oprah in The Butler, right? Yeah, right.) When most people think of Forte the first thing that comes to mind is his goofy MacGrubber character from his eight-year stint on Saturday Night Live. But in Alexander Payne's Nebraska, he portrays the straight man opposite his eccentric family, including Bruce Dern as his confused father and June Squibb as his loudmouth mother.
While speaking with The New York Times, Forte admits that he never suspected he'd star in something like Nebraska, and he also talks about learning how to be a dramatic actor on the job. Read more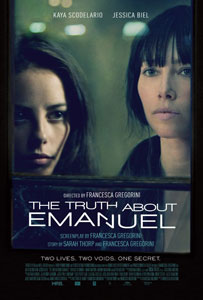 The Truth About Emanuel, writer/director's Francesca Gregorini sophomore effort, is a puzzling sort of film. Not in a bad way but also not in the best of ways either.
Emanuel (Kaya Scodelario from the U.K.'s Skins) is seventeen years old and thinks she's not supposed to be here, as in alive. She's walking around with the guilt of her mother dying while giving birth to her and she's carrying this notion that she's a "murderer." That's heavy stuff for a young girl to deal with and as the story begins, she's in full-on 'acting out' mode, Not in the rebellious sense, more of a shock value sense (like telling her step-mother about a recent sex dream.)
When the new neighbor, single mother Linda (Jessica Biel), says she's looking for a babysitter, Emanuel agrees to help out. Linda's a doting and protective mother who seems a bit off. She wears long flowing dresses and non-period clothes and always has a faraway look in her eyes. Read more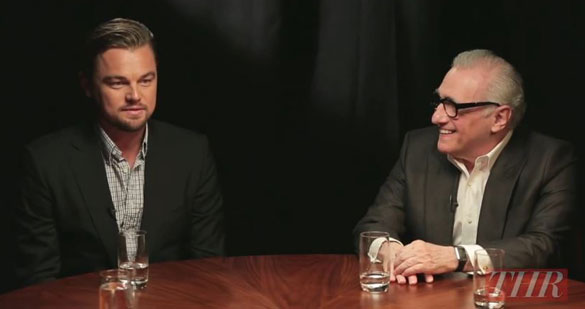 The Hollywood Reporter got Leonardo DiCaprio, Martin Scorsese, Jonah Hill and writer Terence Winter to talk about their new film, The Wolf of Wall Street.
DiCaprio and Hill are wonderful in the film and the more I think about it, the more it grows on me. You've never seen DiCaprio in a role like this and damn, does he knock it out of the park.
Scorsese and DiCaprio talk about how they first met, casting Jonah Hill, DiCaprio's 4-page monologues and more. The Director also talks about the advice he got from Steven Spielberg and if he ever gets nervous on-set.
Check it out! Read more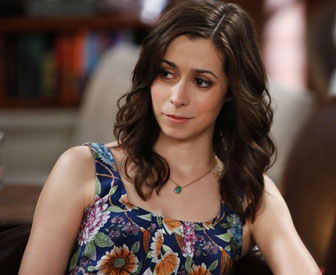 Cristin Milioti has a major role as Leonardo DiCaprio's wife in Martin Scorsese's upcoming film The Wolf of Wall Street, but if you're a fan of her from Broadway's Once and TV's How I Met Your Mother, don't expect to recognize her.
Milioti reveals to The Wall Street Journal that her character is virtually unrecognizable from her real self.  She explains, "I've got this really thick accent and huge perm, acrylic nails and jeans up to my second rib. She's a tough cookie but she loves him and believes in him, which is what makes it so painful. She's put all her beliefs and love in him. But what happens when you're not enough? It's a very sad role." Read more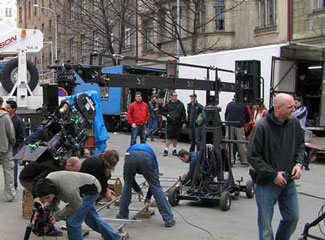 Is Los Angeles in a state of "emergency" when it comes to runaway production? According to new Los Angeles mayor Eric Garcetti, it sure is. One of his top priorities in his administration is to appoint a film czar at City Hall by the fall to tackle the problem.
For the entertainment industry, this is great news. However, he has to entice state politicians to hop aboard his plan to battle the attractive tax incentives in other states like North Carolina, Louisiana and even New York.
At a press conference at Sunset Gower Studios earlier this year, Garcetti addressed the issue head-on along with several production crew representatives.
Chris Baugh, location manager for Argo, talked about problems Los Angeles is fighting. Read more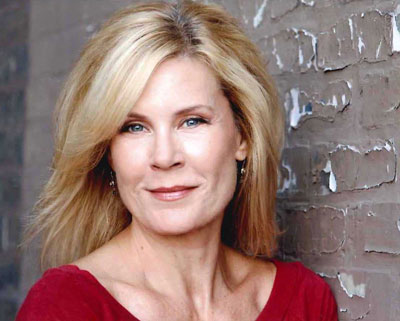 Hollis Resnick is currently touring the country as Mother Superior in the big crowd pleasing new musical, Sister Act.  The show, with a score from Alan Menken/Glenn Slater and Directed by Jerry Zaks, follows the same story line of the Whoopi Goldberg film of the same name except for one major difference, it's now set in the 70′s.
Deloris Van Cartier (Ta'rea Campbell), now a disco diva, witnesses a murder and is put in protective custody in the one place cops are sure she won't be found – a convent.  She's disguised as a nun and finds herself quickly at odds with the uptight Mother Superior (Resnick). She starts to use her disco ways and singing voice to inspire the choir and breathe new life into the church, but in doing so blows her cover. 
Hollis, a big name in the Chicago theater scene, is no stranger to National Tours. You may have seen her in Les Miz, Dirty Rotten Scoundrels or even Thoroughly Modern Millie. When I talked to her about life on the road, she gave me a bit of advice for anyone who is looking to travel with a theater company: Pack light.
In the interview, we talk about the show, her life on the road, why she went back on tour and how she got the part.
Sister Act is currently playing in San Diego till August 4th (click here for tickets). Next up is Costa Mesa, CA. For more information, check out the Sister Act tour website. And, take a look at Hollis' website, hollisresnik.com. Read more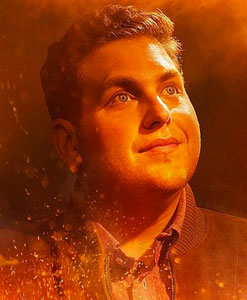 It's official: Jonah Hill is a serious actor.  Sure, he might be co-starring in This Is The End and is likely returning for a sequel for 21 Jump Street, but in an interview with Rolling Stone Hill refuses to speak about his more famous filthy comedies and only wants to speak about his transition from comedian to serious actor in films like Moneyball and The Wolf of Wall Street.
Want proof?
When asked about how he managed to shed so many pounds from his once-chubby frame? He answers, "My workout routine is of little relevance."
When asked about passing gas? He answers, "I'm not answering that dumb question! I'm not that kind of person! Being in a funny movie doesn't make me have to answer dumb questions. It has nothing to do with who I am." Read more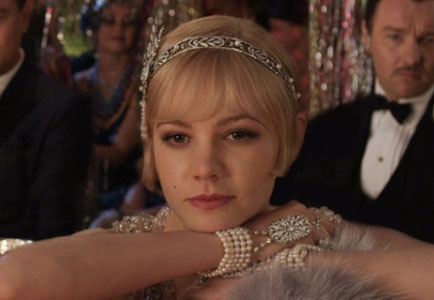 Carey Mulligan won the part of Daisy Buchanan over many of Hollywood's most famous starlets.  But the actress claims one of the best rewards was working with costar Leonardo DiCaprio.
"We were doing a scene right towards the end of the film, and Leonardo was playing Gatsby and he was playing Tom Buchanan and Nick Carraway," she said in an interview with The New York Post.  "So he'd sit in one chair and play his character, then he'd jump in another chair and play Tom, and then be standing up and he'd be Nick.  He was learning all the different lines.  He was incredible." Read more