I think just about any actor would love to pick the brain of Meryl Streep, who is widely recognized as one of the best actresses of all time. 
Benedict Cumberbatch admits that he approached Streep on the set of August: Osage County, which is due out later this year, to ask her about how she would approach a multi-layered character like his Star Trek Into Darkness villain John Harrison.  Unfortunately, Streep didn't have much advice for him — but as he tells New York magazine, that was oddly exactly what he was hoping for! Read more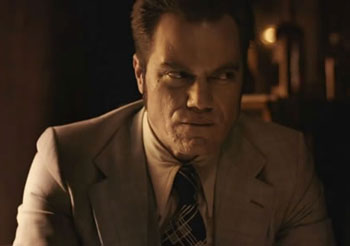 I'm sure I'm not the only one, but Michael Shannon playing the villain has me more interested in Man of Steel than anything else.  That's because ever since I saw Take Shelter and started watching Boardwalk Empire Michael Shannon has become one of my favorite actors.  In an interview with the San Diego Reader, Shannon speaks about his early career, whether or not he believes in staying in-character on set, and is very open about his motivation to take roles. Read more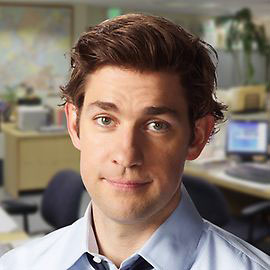 On May 16th, The Office will be closing its doors. After an eight-year run, Jim Pam, Dwight and the rest of the gang will be moving on to bigger and better things (hopefully). I've watched every episode of the long running series and I'll definitely be sad to see the show go.
Before getting the role of Jim, John Krasinski was like almost every other actor in New York. He'd work his job as a waiter during the week then run off to an audition when he could. He had booked a few things but "not anything that would allow me to claim that I was a working actor and didn't need another job," he said during a conference call. Booking The Office was like winning the lottery, "except with a winning lottery ticket you just get money, and with this you get a whole change of your life."
If you're a fan of the show, you'll love this interview. And honestly, even if you're not, there's some great stuff in here about what it's like to go from hustling for auditions to becoming a star on a major network show. In this interview, John and Executive Producer/Writer Greg Daniels talk about the end of The Office, John's audition, his past commercials and more. It's a long one but it's really great.
The Office airs on Thursdays at 9 on NBC – for only 2 more weeks! Read more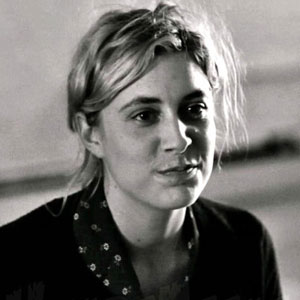 Most actors — no matter how successful — likely have played some role that they're not exactly proud of for various reasons.  Maybe it had to do the with the quality of the film, or they did something embarrassing in it, or maybe it was a commercial for an awkward product (nobody really wants to be the smelly person in a deodorant commercial, right?)  When it comes to indie star Greta Gerwig, she has gone through phases of regretting some of her past films — particularly when the offers weren't coming in.
Gerwig admits that she has changing perceptions on her past work, and some films she previously regretted she no longer does.  She explains, "I've never worked on anything that I haven't in some way enjoyed. I've gone through times where I regretted movies that I now don't regret. I was naked in lots of stuff for a while. And it was like, 'Why have I been naked in everything, and I'm a whore, and everybody thinks I'm a softcore porn star.' I was so ashamed. I remember going through all these like great actresses, like Cate Blanchett's never been naked, Meryl Streep's never been naked… Even when people would present me with like, 'Well, Kate Winslet was naked,' I was like, in a period piece! Now I don't feel ashamed of it. So much of it is based on where you are as a person." Read more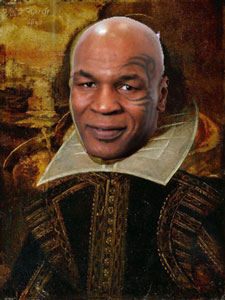 While he never garnered great reviews, Mike Tyson just completed a three-month tour of one-man show Undisputed Truth across the United States.  Snicker all you want, but Tyson has built up with a noteworthy acting resume over the last few years, with scene-stealing cameos as himself in The Hangover and The Hangover Part II and a featured role in an episode of Law & Order: Special Victims Unit.  However, Tyson is adamant that he plans on continuing his acting career, and even has a specific Shakespeare role he would like to tackle some day.
He revealed his knowledge of the Bard to reporters a few days before his show ended its run in Chicago by asking, "Wouldn't Shakespeare be awesome?  That black guy … could you imagine me in Othello?"
Tyson later backpedaled a bit on whether he was prepared to play the Moor of Venice, but also confesses that he believes he can do it, saying, "Anything you give me time to prepare, I can do.  I don't think I am ready for that yet, but I would like to try." Read more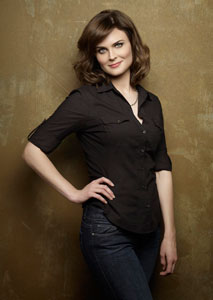 Bones just wrapped up its eighth season on a high note and star Emily Deschanel thinks one of the reasons they've lasted is because the show offers so many "different things for so many different people."
"But," she said in a recent conference call, "it may also be why we're not the number one television series on TV."
In this Q & A, Emily talks about the past season, how she balances starring on a hit show and motherhood and the growth of Brennan.
Do you find filming the emotional scenes challenging?
Emily Deschanel: It depends.  It really depends on what it is.  It depends on the emotion and the way the scene is written and the circumstances.  I find it challenging to switch tone like we do on our show.  It's definitely challenging to go from comedy to humor and lightness to sadness.  It really depends on the particular scene and what it is.  Sometimes emotion comes easily for me and sometimes it's more challenging whether it's because we are laughing and being light a moment before or for whatever reason it's not as—sorry.  My baby is pounding on the door right now.  Sorry.  What we were talking about? Read more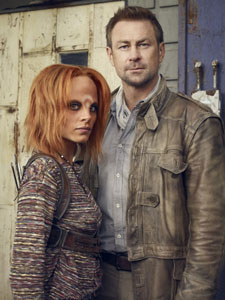 Defiance is one hugely ambitious show because for the first time ever, a TV show and video game will exist concurrently in a shared universe, influencing and impacting one anothers outcome. It all sounds pretty damn cool to me.
Defiance is set in the year 2046. It's a new Earth and with over thirty different Alien races, it's also a different Earth. Defiance is now what used to be St. Louis and when the mysterious Nolan (Grant Bowler) and Irisa (Stephanie Leonidas) settle in, things begin to happen that threaten the peacefulness the town has enjoyed for years.
Grant Bowler and Stephanie Leonidas took some time out of their schedule for a really cool Q&A where they talked about all aspects of the show; green screen and the special effects, the extensive makeup and all of the acting challenges they faced while shooting.
Defiance airs on Mondays at 9/8c on Syfy Read more
Though 2009′s Star Trek made headlines for featuring a Mr. Spock who was no stranger to romance with Zoe Saldana's Uhura, Zachary Quinto, who played the Vulcan hero, came out as gay in real-life two years afterward.  While appearing on The Jonathan Ross show to promote the Star Trek sequel, Quinto spoke about coming out and its effect on his career.
He points out, "I haven't stopped working, I've only worked more since I came out."
Quinto came out in 2011 after his Star Trek success and because of reports of gay teenagers committing suicide in the United States.  He explains, "I just felt like it was a convergence for me where I was in a position, and am in a position, for young people to look at the experience that I've had, to look at the opportunities that have been presented to me and to recognize in themselves that there is no limitation and that we live in a time where the tide is changing.  For me I felt like it was the right time and the right way." Read more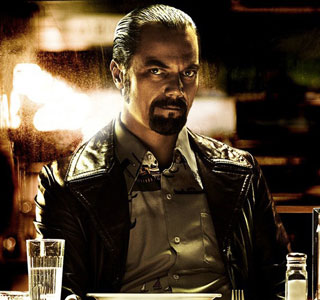 Michael Shannon's big movie this year is undoubtedly Man of Steel, in which he plays the Superman villain General Zod, but those who enjoy Shannon in his dark roles are also looking forward to his role as real-life serial hit man Richard Kuklinski in The Iceman.  After filming a haunting test scene, Shannon was drawn to starring as Kulinski in order to delve into his sordid character.
Shannon's test scene — which has been viewed over 150,000 times on YouTube — gave director Ariel Vromen a chance to see if Shannon would work in the role.  He explains, "It was an opportunity for Ariel to get a little warm-up because he wanted to make this film for such a long time.  I think it was good to get that practice run and see what it was like. And it was a lot of fun." Read more
Podcast: Play in new window | Download (Duration: 9:30 — 6.6MB)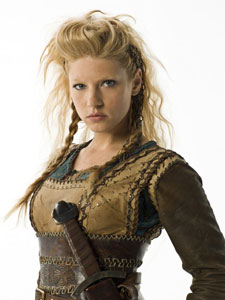 The History Channels Vikings is one of those shows that just keep getting better and better. It's so well written and the cast, including George Blagden, Travis Fimmel and Katheryn Winnick are just great. 
Winnick plays Lagertha in the show and in this roundtable interview, she talks about how she got cast – complete with a story about driving around town in a Viking costume – going from Bones to a period piece and shooting on location in Ireland.
Vikings airs on Sundays at 10pm on The History Channel
For the full interview, click the audio link above or download it from iTunes  Read more