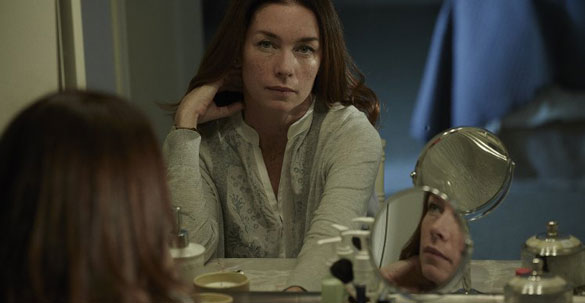 While Meryl Streep and Julia Roberts are getting most of the awards recognition for August: Osage County, it's fair to say that neither role would've been as impressive if they hadn't had another great performance in the film to play off of — Ivy Weston, portrayed by Julianne Nicholson. Nicholson's character is Roberts' character's sister and Streep's character's daughter, so Ivy plays a central role in the family feuds that make up the story of the movie. Because she is not normally an actress in lead roles, Nicholson spoke to Reuters about what she found difficult about the role and why she hopes her next project will be something completely different. Read more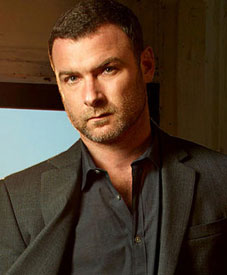 Liev Schreiber is earning rave reviews for his portrayal of the title character in Showtime's new drama, Ray Donovan.  But the character's darkness could start to wear on the actor if he doesn't separate fact from fiction.
"I didn't ever think that I took roles home with me, but this has been a lot of work, and it has been long hours and a long schedule…By going to those dark places day after day, hour after hour, you can feel pretty spent by the end of the day," he admitted in an interview with NPR.  "If my kids aren't around, and Naomi [Watts] at the end of the night to remind me how really great my life is, it can get dark.  It's something that I have to bear in mind.  I realize how important it's going to be for me, if we continue this show, that I'm able to keep my family around me.  And [that] I'm able to do some kind of meditation practice that kind of leaves work at work and keeps home separate." Read more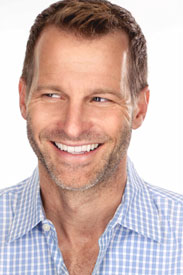 Written by Anthony Meindl
You don't get what you wish for in life, you get what you believe.
And that can be a tad scary at first because we have all these desires in life but we also often have conflicting belief systems that get triggered once we have a desire.
So if our belief system is not in alignment with our desire, we'll cancel out our desire each time because the belief system is the dominating energy or force that has the most leverage in our experience.
Sometimes, this understanding makes people wonder, "Well, why go after my dreams then?"
But if we can understand the nature of a belief system, we can understand how to change it and put in its place a new belief that will support our most heart-filled desires.
Think of beliefs (and desires) as quantum energy waves – which are all potential! And that's what everything on this planet is; a bunch of quantum particles and waves being manifested as matter. Read more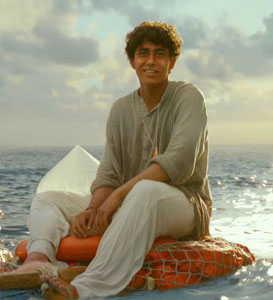 Some considered it a risky move for director Ang Lee to cast an unknown in his adaptation of the celebrated novel, Life of Pi but Suraj Sharma is already winning rave reviews as an Indian boy who is stranded on a lifeboat with a tiger for more than 200 days.
Sharma was picked for the role of Pi after more than 3,000 actors auditioned.  "I have been born and brought up in Delhi and my brother has acted in a couple of films," he said.  "The auditions happened and the casting director was my brother's friend and he's been close to my family for a while.  I went for the auditions with my brother for moral support…I didn't really want to act, but I don't know, it happened.  They kept calling me back." Read more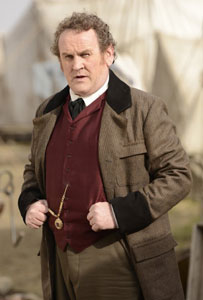 Colm Meaney knew he wanted to be a part of AMC's Hell on Wheels from the very beginning.
"I'd heard about the pilot," he told The Bulletin. "Everybody in town heard this was a great pilot.  Then my agents and manager got it to me, and I loved it from the get-go.  I loved it from the audience perspective, reading the script I took such great pleasure out of it and I loved the character.  I don't think I've ever seen a character as well-written as this.  Certainly in the last 10 or 15 years I haven't seen writing that has such a depth and such a clarity, and the vocabulary!
"To have this vocabulary where you use words like, 'There will be perfidy of epic proportions!'  That's Shakespearean, that's beautiful.  What struck me about it, it reminded me of films like Treasure of the Sierra Madre when films were dialogue-intensive, when actors gave performances and they moved at a clip, apace—Walter Brennan, Walter Huston, those kind of guys.  Rat-a-tat-tat like that.  That's what this reminded me of.  I thought this was magic; I wanted to do this desperately." Read more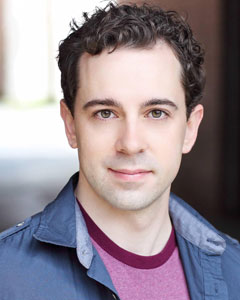 It would have been easy for the producers behind Chaplin, a new Broadway musical based on the life of the famed early film icon, to find a Hollywood star to cast in the lead.  But going that route would have made it unlikely to equal the performance of Rob McClure, who initially received rave reviews portraying the man behind the Little Tramp during the musical's run at California's  La Jolla Playhouse.  In an interview with his hometown NorthJersey.com, McClure talks about how dedicated he is to the role and how closely he studied Chaplin to prepare for his first lead Broadway role.
McClure explains that he has to bring a lot to the role in order to make it "click" for the audience.  He says, "I think what I bring is a sense of having fun – I really enjoy being onstage, and I believe audiences sense that, and it makes them comfortable.  I want them to feel, 'We will choose to believe for the next couple of hours that you're Charlie Chaplin.'  And I'm willing to take risks; when a director suggests something, I won't say no. Warren [Carlyle, director of Chaplin] asked me if I thought I could learn to play the violin if they set up lessons. If he has confidence in me, then I think I can do it." Read more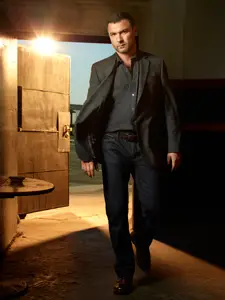 Showtime has picked up two new series, Ray Donovan and Masters of Sex, that will start to air in 2013.
Ray Donovan, a one-hour drama starring Emmy® and Golden Globe® Award nominee Liev Schreiber, and Masters of Sex, a one-hour drama starring Emmy and BAFTA Award nominee Michael Sheen and Lizzy Caplan, have both received 12 episode orders and will both film in Los Angeles for air in 2013. Read more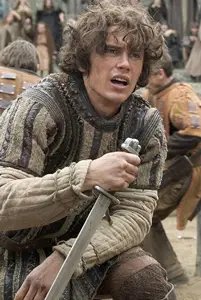 James Franco is an interesting nut to crack.  He's alternately wonderful (127 Hours) and infuriating (his stint as Oscars host, Your Highness, allegedly not really earning all the college degrees he seems to get every other month) to observe, and it's hard to decide whether I respect him as an artist or shrug off his efforts to become a pretentious renaissance man.
Still, one thing Franco is that's refreshing is honest.  He's also known to sometimes say negative things about projects he's involved with, which is no more evident than in article he penned for Newsweek in which he points to deciding to star in his 2006 film, Tristan & Isolde, as a mistake. 
Franco recalls that he wasn't passionate about the project to begin with, explaining, "I was an overzealous young actor and wanted to make great movies. I read the script and wasn't sure about it, but my acting teacher said it was a role that a young Brando or Olivier would do." Read more
Detachment, the latest film from American History X director Tony Kaye, may have gotten generally mixed reviews, but the intense movie has certainly provoked discussion of not only on the film but on the American education system. While I liked a lot of what the movie offered, as a former teacher I thought that it fell for the typical flaws that all "teacher movies" have. 
Curiously, among the film's detractors is Bryan Cranston, who has a small role in the film.  While speaking to reporters on the set of his upcoming film Get a Job, a reporter from HitFix asked Cranston about Detachment and Cranston expressed surprise that the interviewer liked the film, revealing, "I haven't seen it.  I'm surprised to hear that [you liked the film] actually."
That's quite a statement for an actor to make, so he was ask to elaborate.  Cranston explained he was disappointed "Because I felt that Carl Lund, the writer of Detachment, wrote a really beautiful, haunting script.  And I didn't feel that it was honored." Read more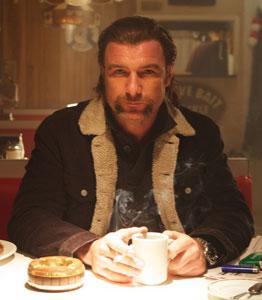 Considered one of the finest actors of his generation, Tony Award winner Liev Schreiber's versatile repertoire of portrayals continue to garner him nominations and high praise in film, television and theatre.
This year, he received his third Tony nomination for his role in Arthur Miller's "A View From the Bridge" alongside Scarlett Johansson. Schreiber recently starred opposite Angelina Jolie playing a rigid CIA boss in director Phillip Noyce's highly anticipated Salt.
He was also recently seen in Richard Levine's Every Day, which debuted at the 2010 Tribeca Film Festival, opposite Helen Hunt; Miguel Sapochnik's Repo Men with Jude Law and Forest Whitaker; and Ang Lee's Taking Woodstock, opposite Emile Hirsch. Schreiber's many feature credits include X-Men Origins: Wolverine, opposite Hugh Jackman; Edward Zwick's Defiance, with Daniel Craig and Jamie Bell; John Curran's The Painted Veil, with Edward Norton and Naomi Watts; Jonathan Demme's The Manchurian Candidate, opposite Meryl Streep and Denzel Washington; Phil Alden Robinson's The Sum of All Fears, with Ben Affleck; James Mangold's Kate & Leopold, also with Hugh Jackman; Michael Almereydea's Hamlet, as Laertes to Ethan Hawke's Hamlet; Tom Gilroy's Spring Forward, opposite Ned Beatty; Norman Jewison's The Hurricane, also with Denzel Washington; Tony Goldwyn's A Walk on the Moon, with Diane Lane; Greg Mottola's The Daytrippers; Nora Ephron's Mixed Nuts; and Wes Craven's Scream trilogy. Read more