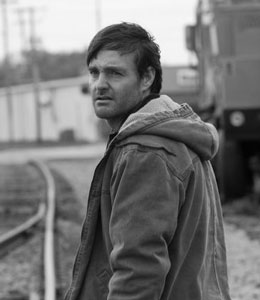 I was surprised when I saw that Will Forte was the star of Alexander Payne's Nebraska.  Not because I didn't think the Saturday Night Live veteran was capable of being the lead in a dramedy, but it is definitely a leap for the actor best known for his MacGruber character to star in a film that is a more subtle type of comedy than his previous work.  I'm happy to say that Forte great in the role, which is surprising because most part his character is the straight man to the comedic portrayals of his parents  (portrayed wonderfully by Bruce Dern and June Squibb).
He spoke to Collider about preparing for the role and what he learned from Dern about dramatic acting. Read more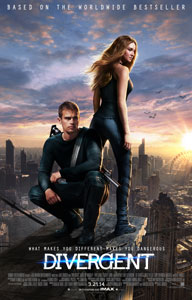 Divergent: In a future world where people are divided into distinct factions based on their personalities, Tris Prior is warned she is Divergent and will never fit into any one group. When she discovers a conspiracy to destroy all Divergents, she must find out what makes being Divergent so dangerous before it's too late
Director: Neil Burger
Writers: Evan Daugherty, Vanessa Taylor
Starring: Shailene Woodley, Theo James, Jai Courtney, Ray Stevenson, Zoe Kravitz, Miles Teller, Maggie Q, Tony Goldwyn, Ashley Judd, Kate Winslet Read more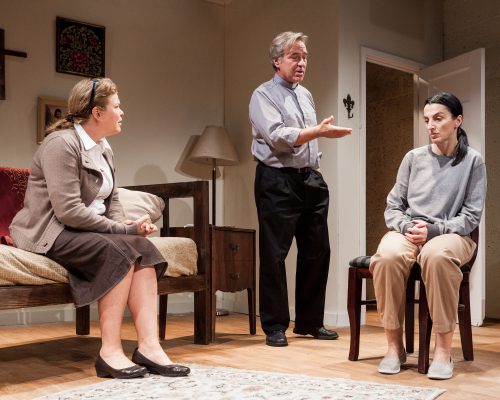 The Catholic Church is one of the most preeminent providers of immigration services in the U.S., even to those who do not adhere to the Church's teachings. However, in Cloven Tongues by writer/producer Victor Lesniewski, which is being performed at The Wild Project in the East Village of New York City, a priest and a social worker attempt to help a foreign woman with an unknown past seek asylum but find that their attempts to heal her both mentally and physically shake their concepts of trust and faith. Read more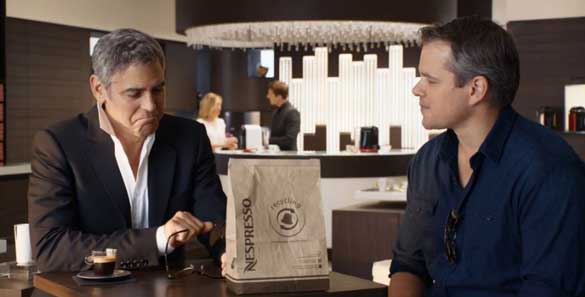 Matt Damon gets paid a lot for his movies, but  $200,000 a second?  No way, he just gets that for commercials.
Believe it or not, Damon was reportedly paid $3 million for a 15 second appearance in a Nespresso ad starring Hollywood buddy George Clooney.  The commercial was directed by Grant Heslov, who is a producer and co-writer of the upcoming film, The Monuments Men, which stars Clooney and Damon (Clooney also co-wrote and directed the film).   Read more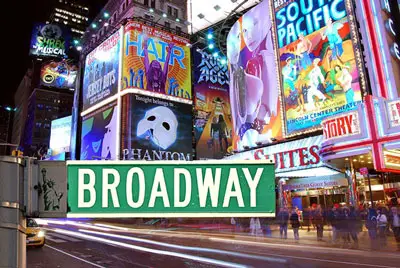 People who work in Midtown Manhattan, take note: your favorite lunch spots are about to get more crowded on Thursday afternoons, and more coach buses will be clogging the streets.  This is because three Broadway musicals will begin offering Thursday matinee performances in order to offer variety to tourists and tour groups.
Though Wednesdays and Saturdays have traditionally been the days when Broadway shows had matinee performances, beginning April 3, 2014, three Broadway shows — Cinderella, Mamma Mia! and The Phantom of the Opera — will start having Thursday 2:00 PM performances.  Per union rules, the musicals will have to eliminate another performance during the week in order to add this Thursday performance.  However, this would offer tourists (whom this decision is chiefly concerned with) the option of seeing both a Wednesday afternoon show and a Thursday afternoon show, therefore seeing two different musicals during their stay. Read more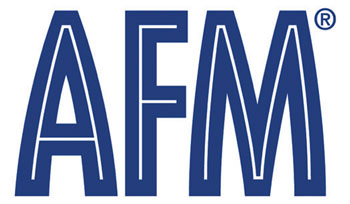 The American Film Market is a major yearly film industry event in California in which hundreds of filmmakers and producers meet with distributors in order to try to sell their films.  While many indie filmmakers have great success stories coming out of the event over the years, according to The Hollywood Reporter one factor has become increasingly important despite the influx of new distributors and alternate distribution models: bankable stars.
While that shouldn't be a surprise since stars have played major roles in the marketing of films since the beginning of the film industry, it has become even more of an issue in recent years now that international distribution has become even more important to major studios.  As a result, distributors are concerned about acquiring the rights to any films that don't feature stars that would appeal to worldwide audiences. Read more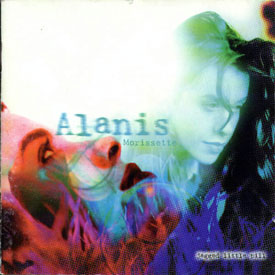 I love Alanis. I love Jagged Little Pill. I love Broadway. So, this is very cool news.
Seven-time Grammy Award winner Alanis Morissette will take her 1995 hit album, Jagged Little Pill, to the Broadway stage debuting a workshop production of the piece in 2014.
The musical, also called "Jagged Little Pill," will include the full song list from the album as well as tracks from the rest of her body of work and some new, original songs that she will compose specially for the stage production.
Two-time Tony Award and Pulitzer Prize winner Tom Kitt ("Next To Normal", Green Day's "American Idiot") has signed on to provide orchestrations and arrangements. Kitt will be next represented on Broadway with his new, original musical "If/Then" opening in March 2014. Read more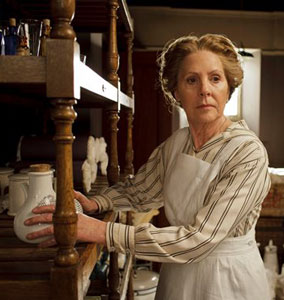 One of the most lauded shows currently on TV is Downton Abbey. The hit show has resonated with both viewers and critics alike, but for actress Penelope Wilton, shooting the series feels "like being in repertory theatre."
The 67-year-old actress continued, "It is like being in a company and all the better for it probably because you can talk in shorthand, as it were, and do more of the acting."
That theatre-like camaraderie feels just like home for the acting veteran. In fact, she touched upon the fact that the cast gets along quite well behind the scenes.
"We do very short scenes so we come in and out; we don't get bored with one another. It is the closest thing in television to being an ensemble in theatre," said Wilton. Read more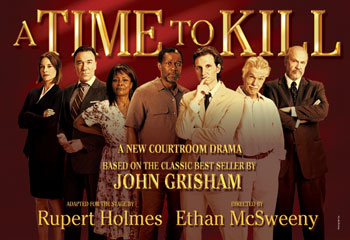 The producers of A Time to Kill, the new Broadway play adapted from John Grisham's novel of the same name, just announced that the show will close.
The final performance will be Sunday, November 17th.
Performances began on September 28th and opening night was October 20th.
Producers Daryl Roth and Eva Price said: "We are enormously proud to have brought John Grisham's A Time to Kill to Broadway with an incredible creative team and an extraordinary ensemble of actors.  We would like to thank Rupert Holmes, Ethan McSweeny, and the entire company of our production for—as we all witnessed night after night—thrilling our audiences with a compelling, essential story about justice and morality. We are extremely happy with the responses and reactions from our audiences." Read more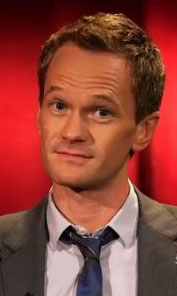 Neil Patrick Harris is one busy guy. He's simultaneously working on the final season of How I Met Your Mother, gearing up for his upcoming Broadway show, Hedwig and the Angry Inch and just directed a new magic show called Nothing to Hide.
He recently talked with Speakeasy about all of those projects, including the research and physical transformation he's doing for Hedwig and what he's going to miss most about How I Miss Your Mother. He also talks about hosting an upcoming evening with the fantastic NYC show, Sleep No More.
Check it out below! Read more