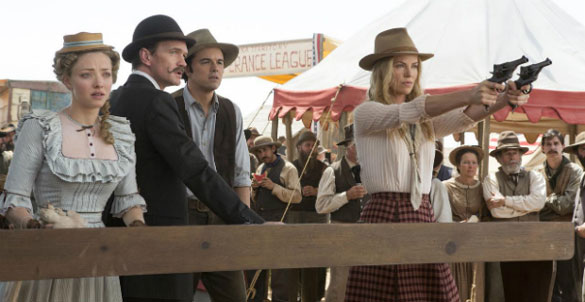 A Million Ways To Die: A cowardly farmer seeks the help of a gunslinger's wife to help him win back the woman who left him.
Director: Seth MacFarlane
Writers: Seth MacFarlane, Alec Sulkin
Starring: Seth MacFarlane, Charlize Theron, Amanda Seyfried, Liam Neeson, Sarah Silverman, Neil Patrick Harris Read more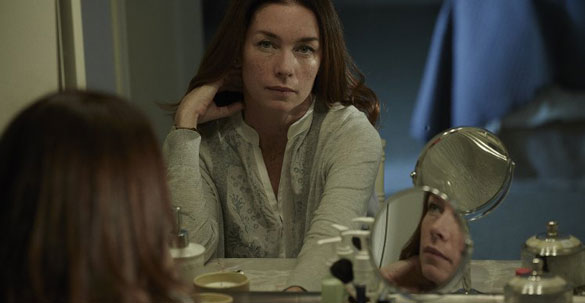 While Meryl Streep and Julia Roberts are getting most of the awards recognition for August: Osage County, it's fair to say that neither role would've been as impressive if they hadn't had another great performance in the film to play off of — Ivy Weston, portrayed by Julianne Nicholson. Nicholson's character is Roberts' character's sister and Streep's character's daughter, so Ivy plays a central role in the family feuds that make up the story of the movie. Because she is not normally an actress in lead roles, Nicholson spoke to Reuters about what she found difficult about the role and why she hopes her next project will be something completely different. Read more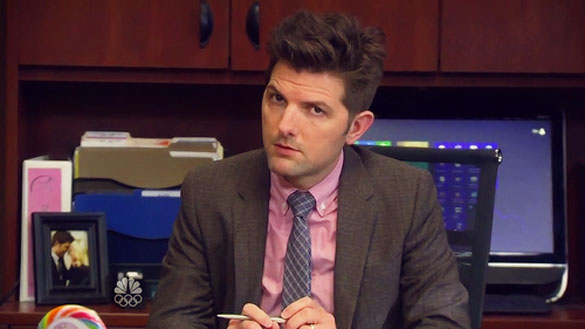 Adam Scott has enjoyed his time on NBC's sitcom Parks and Recreation, but this season he is taking it to the next level by directing one of the episodes. The 40-year-old actor talked to Vulture about going behind the camera when his character, Ben Wyatt, had a lot to do on-camera.
He talked about how the directing opportunity came up with the show. Read more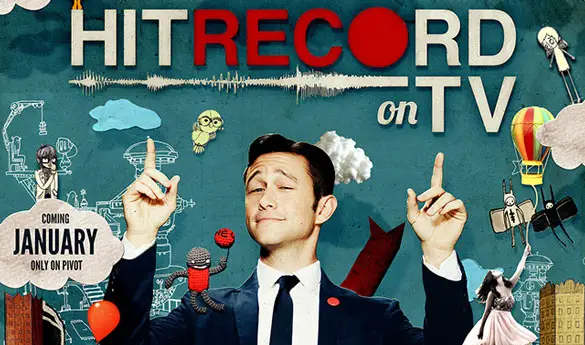 HITRECORD on TV might have just premiered, but Joseph Gordon-Levitt's variety show has not only been viewed online half a million times online but is also something that has existed for quite some time even before that. In fact, HITRECORD was a project that Gordon-Levitt would work on in between his acting projects (and now his writing and directing projects) when he wasn't as in demand as he is now. He spoke about where the HITRECORD name came from and how he became one of the few child stars who remained grounded with The Wrap. Read more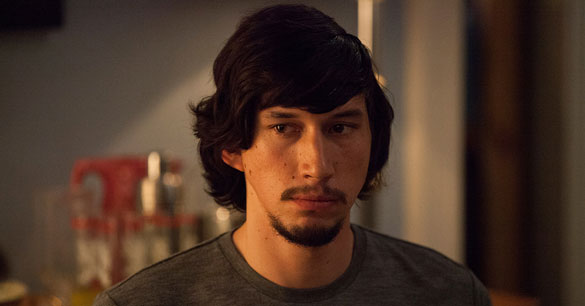 Adam Driver continues to make a splash on Girls with his character Adam Sackler, the moody artist whom he describes as "part-poet, part-rhinoceros and part-Neanderthal." It's the "part-Neanderthal" that gets his character in trouble from time to time, but Driver doesn't worry about that.
He said, "There's such an emphasis on having a character be likable. I don't think it would be helpful if I worried about that. I mean, not everyone's likable." Read more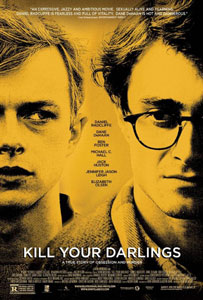 Kill Your Darlings: Daniel Radcliffe stars as Beat Generation icon Allen Ginsberg in this biopic set during the famed poet's early years at Columbia University, and centering on a murder investigation involving Ginsberg, his handsome classmate Lucien Carr, and fellow Beat author William Burroughs. The year is 1944. Ginsberg (Radcliffe) is a young student at Columbia University when he falls hopelessly under the spell of charismatic classmate Carr (Dane DeHaan). Alongside Carr, Ginsberg manages to strike up friendships with aspiring writers William Burroughs (Ben Foster) and Jack Kerouac (Jack Huston) that would cast conformity to the wind, and serve as the foundation of the Beat movement. Meanwhile, an older outsider named David Krammerer falls deeply and madly in love with the impossibly cool Carr. Later, when Krammerer dies under mysterious circumstances, police arrest Kerouac, Burroughs, and Carr as potential suspects, paving the way for an investigation that would have a major impact on the lives of the three emerging artists. Read more
I didn't watch the awards last night because I had a show to do. And honestly, I thought they were on tonight (Sunday). Go figure. 
With that, I say to all of my fellow SAG-AFTRA actors, well done! We chose our winners well.
The list is below. Read more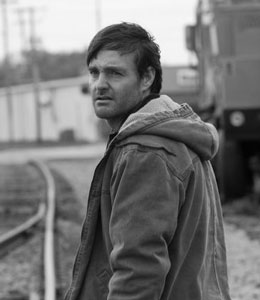 While the movies of 2013 were filled with great performances, perhaps the most surprising was Will Forte's in Nebraska (you thought I was going to say Oprah in The Butler, right? Yeah, right.) When most people think of Forte the first thing that comes to mind is his goofy MacGrubber character from his eight-year stint on Saturday Night Live. But in Alexander Payne's Nebraska, he portrays the straight man opposite his eccentric family, including Bruce Dern as his confused father and June Squibb as his loudmouth mother.
While speaking with The New York Times, Forte admits that he never suspected he'd star in something like Nebraska, and he also talks about learning how to be a dramatic actor on the job. Read more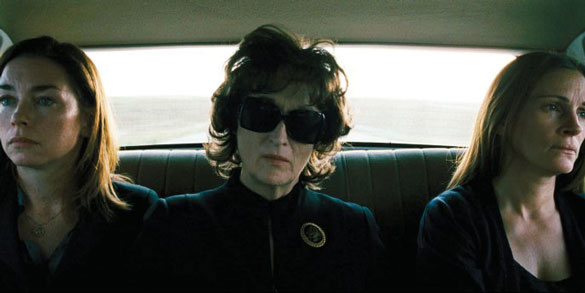 One of the films currently gunning for an Oscar nomination is August: Osage County starring Meryl Streep and Julia Roberts in the dysfunctional family drama. Actress Julianne Nicholson, who plays Roberts and Juliette Lewis' younger sister with a shocking secret, the role was a chance to shine alongside some of Hollywood's heaviest hitters. Read more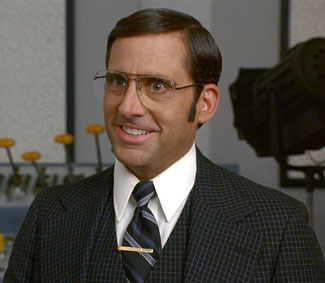 Although I'm a bit wary that the marketing overkill for Anchorman 2 that has gone from viral to outbreak, I still can't wait to see the sequel.  One of the main reasons why is because I absolutely loved the chemistry between the Channel Four news team in the first film: Will Ferrell, Paul Rudd, David Koechner, and, of course, Steve Carell as Brick Tamland, the low IQ weatherman of the news team.  Carell spoke about reuniting for the sequel with The Guardian and explained why the original is so dear to him and why he looks up to comedians like Ferrell and Peter Sellers.
Carell admits that he more-or-less owes his entire career to Anchorman because it served as a breakthrough role for him. He explains, "Adam [McKay, the director] and Will are probably more responsible for my subsequent career than anybody, because they gave me a shot. I wasn't well known – none of us were except Paul– but they took a chance and from there I met Judd Apatow, one of the producers, and we wrote The 40-Year-Old Virgin together. That led to other things, so it was an incredibly important time in my career." Read more