How I Met Your Mother star Josh Radnor did not spend time looking for the right film to make on his time off from his hit sitcom, instead he spent time writing one.
Radnor is now a triple threat and his first film,  Happythankyoumoreplease, became a favorite at The Sundance Film Festival earlier this year.
"I started writing it during the first two seasons, just on and off," Radnor says. "I was always doing readings as I would get new drafts and I have a bunch of actor friends – I'd give them some wine and some crackers and they would sit around and happily read the script. That's when I really learned that I should probably direct it."
It was no easy task polishing the film while completing the shooting of HIMYM's fifth season. "For the first three months I was editing at every free moment, so I don't even recall shooting those episodes – I hope they're good! It was a really exciting time, to watch the movie come together, but it was also probably good for me to have some place that I had to be, so that I wouldn't just be obsessively staring at the movie the whole time."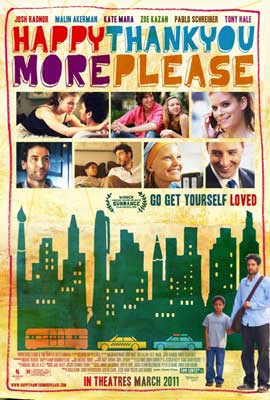 Happythankyoumoreplease: On his way to a meeting with a publisher, aspiring novelist Sam Wexler (Radnor) finds Rasheen, a young boy separated from his family on the subway. When the quiet Rasheen refuses to be left alone with social services, Sam learns the boy has already been placed in six previous foster homes and impulsively agrees to let the boy stay with him for a couple days. Dropped into Sam's chaotic, bachelor lifestyle, Rasheen is introduced to Sam's circle of friends; Annie (Malin Akerman) who has an unhealthy pattern of dating the wrong men, as well as an auto-immune disorder which has rendered her hairless, Mary-Catherine (Zoe Kazan) and Charlie (Pablo Schreiber) whose potential move to Los Angeles threatens their relationship, and Mississippi (Kate Mara), an aspiring singer/waitress who tests Sam's fear of commitment. When Sam's unexpected friendship with Rasheen develops, he realizes adulthood is not about waiting for the right answers to get the life you want, but simply stumbling ahead and figuring them out in the process. from trailers.apple.com
Director: Josh Radnor

Cast: Josh Radnor, Malin Akerman, Kate Mara, Zoe Kazan, Tony Hale, Pablo Schreiber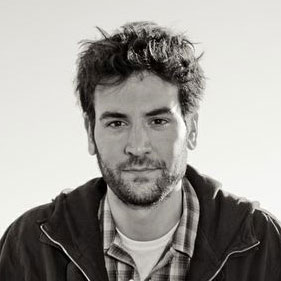 It isn't easy to juggle a leading role on a popular sitcom and a film career, let alone a career as a film writer/director too.  However, How I Met Your Mother's Josh Radnor has found himself wearing all three hats since directing his first film in 2010,  Happythankyoumoreplease.  He also stars in other director's films, including writer/director Jill Soloway's Afternoon Delight alongside Kathryn Hahn and Juno Temple. 
He spoke to Collider about how he manages his busy schedule and how he ended up starring in Afternoon Delight. Read more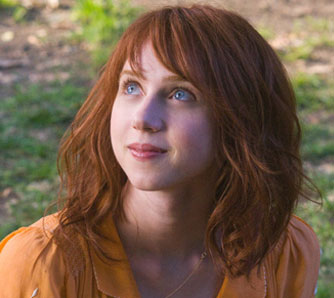 Ruby Sparks is the first screenplay written by Zoe Kazan. An acclaimed theater actress and 2005 graduate of Yale University, Zoe made her New York stage debut in 2006 in the Off-Broadway revival of The Prime of Miss Jean Brodie opposite Cynthia Nixon. She continued to shine on stage in 2007, starring in Jonathan Marc Sherman's Things We Want, directed by Ethan Hawke, and Playwrights Horizons' production of 100 Saints You Should Know, for which she received a Drama Desk Award nomination for Outstanding Featured Actress in a Play, as well as the Lucille Lortel Award nomination for Outstanding Featured Actress.
In January 2008, Zoe made her Broadway debut opposite S. Epatha Merkerson in a revival of William Inge's Come Back, Little Sheba. Following this role, Zoe was named the recipient of the 2008 Clarence Derwent Award, honoring "the most promising female and male performers on the New York metropolitan scene." Read more
Malin Akerman was named one of Variety's "10 Actors to Watch" in 2007, and the Swedish-Canadian actress has since become known for her sharp comedic timing and cover-girl good looks, while also wowing audiences with her touching dramatic performances.  She recently wrapped production on Simon West's actioner Stolen, starring alongside Nicolas Cage and Danny Huston.
At the 2011 Tribeca Film Festival, Akerman shared the screen with Ryan Philippe and Taylor Kitsch in Steven Silver's film The Bang Bang Club.  The drama premiered at the 2010 Toronto International Film Festival and is based on the true-life experiences of four combat photographers capturing the final days of South African apartheid. Read more
Malin Ackerman, who was named one of Variety's "10 Actors to Watch" in 2007, has since been tearing up Hollywood with her beauty, charisma and moxie.  The Swedish-Canadian actress, best known for her sharp comedic timing and cover-girl good looks, has also wowed audiences with her touching dramatic performances.
Akerman recently starred alongside Ryan Phillippe and Taylor Kitsch in Steven Silver's The Bang Bang Club, a drama based on the true-life experiences of four combat photographers capturing the final days of South African apartheid. 
Akerman also appeared in The Romantics, directed by Galt Niederhoffer, and the 2010 Sundance Film Festival Audience Award winner Happythankyoumoreplease.  In The Romantics, Akerman shares the screen with co-stars Katie Holmes, Anna Paquin, Josh Duhamel, Adam Brody and Elijah Wood.  She joined Kate Mara, Zoe Kazan and Josh Radnor in Radnor's directorial-debut Happythankyoumoreplease.  As Annie, a woman struggling with alopecia, Akerman gives "one of the most genuine and heartfelt performances from this year" (Erik Davis, Fandango).  Read more
Though best known at the moment as the actor on How I Met Your Mother who isn't Jason Segal or Neil Patrick Harris (and I mean no slight by that), Josh Radnor has also directed (the 2010 Sundance film happythankyoumoreplease) and starred in films, including this year's Sundance movie Liberal Arts, which he also wrote and directed. 
In an interview with Moviefone, Radnor talks about how sitcom scheduling allows him plenty of time for film projects and memories of his first movie role.
Radnor explains that while How I Met Your Mother might end soon, he has gotten very used to the sitcom filming schedule.  "We're only contracted for one additional season after this season. And that would take us to eight… It's a weird thing. Because I've kind of orientated the last seven years around being on the show. I know mid-August we start, we end early April. We have three weeks on, one week off every month. Two weeks for Thanksgiving. Three weeks for Christmas — you know what I mean? I kinda know the drill. And it put me on a schedule that I actually find really appealing. So I know how to budget my time and I know how much time I have to make a movie, if I can do that. I can travel. The 'ups' are a lot bigger than the 'downs' on this thing. But it has to be a full-cast decision. We all have to be on board."  Read more
Tony Hale strives to find roles that are both comedic, but have an element of substance, as well.
"After I did "Arrested Development," people weren't obviously going to hire me and be like, "let's make him a lawyer!" Because that's all they knew, a neurotic man child. It did take time to go into rooms and really kind of show people what I am cable of – or not, which is to say what I can bring to the material. So it's taken time, but thankfully with movies like "The Informant" or "Stranger Than Fiction" or "Happythankyoumoreplease," I'm so thankful that I've been given these opportunities to kind of showcase other stuff. Even though I love playing the neurotic characters and stuff like that, its just fun to do a range."
Hale says that while he is known for comedy, he will not pass when an opportunity arises to challenge himself with a dramatic role.