12 Years A Slave is excellent and Chiwetel Ejiofor is fantastic as Solomon Northrup, the free man who is kidnapped and sold back into slavery.  I can't recommend this film enough.
In this quick featurette, Ejifor talks about his emotional journey that went on while filming. Also, Michael Fassbender and Alfre Woodard are among the cast members interviewed who praise his work in the film.
Check it out below! Read more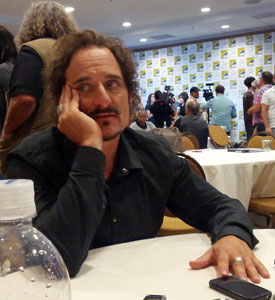 Here are some things I never knew about Kim Coates, who plays Tig on Sons of Anarchy: He's been on Broadway (A Streetcar Named Desire) and he was the youngest MacBeth ever at Stratford.
He's been popping up in various television and film roles since 1985 and has been working non-stop ever since. He's as intense and serious about acting and his work as anyone I've ever met.
And I think he's awesome.
I talked to him at a Comic-Con roundtable about the upcoming season of Sons and I wish I could just sit and talk to him about acting and his career as a whole. I'd bet he's got some of the greatest stories ever. In the interview, he talked about shooting a SOA scene 38 times. 38! Just him describing what happened you could see his mind go back to that day and his intensity just ramped up and I gotta say, it was thrilling. He also talks about starting in theatre, the upcoming season and more.
For the full interview, check out the video below.
Sons of Anarchy premieres on Tuesday, September 10th at 10pm Read more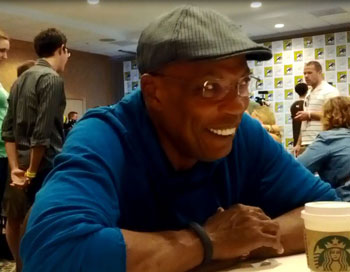 Director Paris Barclay is one of the most popular directors working in Television today. If he's not directing some of the best episodes of Sons of Anarchy, he's behind the lens on Glee, or shows like Smash, In Treatment and the pilot of Last Resort.
Having met Sons creator/showrunner Kurt Sutter while they were both working on The Shield, he's now the go-to-director for all of Sons important episodes. Seriously, check it out on IMDB. Every huge pivotal episode was directed Barclay.
I talked to him at Comic-Con and he was one of the coolest interviews I did that day. I'd love a chance to work with him. In the roundtable, he talks about his working relationship with Sutter, directing emotional scenes and why Glee is harder to direct than Sons of Anarchy.
For the full interview, check out the video below.
Sons of Anarchy premieres on Tuesday, September 10th at 10pm Read more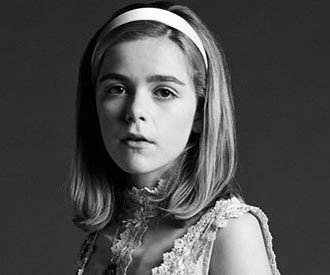 Kiernan Shipka, who plays Sally Draper on AMC's Mad Men, wants you to know she's nothing like her character.  For instance, she doesn't roll her eyes nearly as much.
"My eyes, by the end of this season, were so rolled out," she said in an interview with Vulture.  "I couldn't move them!  I was afraid they were going to freeze like that some times.  Literally every scene I had to do at least three eye rolls.  I'm getting so good at it now."
Despite only being 13-years old, Shipka has a very Zen approach to acting.  "The whole thing about acting in general, is that it's about your imagination," she explained.  "You can draw from real-life experiences, but obviously nothing, unless you're doing some biography, is going to be exact to your life.  You create things in your head.  That's what's fun about it.  It's not real life.  I have a little bit of a wild imagination, so I could imagine anything I wanted to see there even if it wasn't really there.  It was cool to be in [the scene where Sally walks in on Don and his girlfriend], because I knew what my character was going to see, but I didn't want myself to go in the room because I felt bad for Sally!  Like, I could stop it but I couldn't." Read more
David Morse is an actor who has had a long career in film, television, and theater for over thirty years and has never seemed to take a break.  He has returned to the stage in New York in The Unavoidable Disappearance of Tom Durnin at the Roundabout's Laura Pels Theatre.  He took some time to speak to The Wall Street Journal about returning to the New York stage for the first time since starring in Broadway's The Seafarer five years ago.
Morse has nothing but the highest praise for his fellow actors, who are members of the famed Roundabout Theatre Company.  He says, "You never want to get too excited about something, but this is a great company. I love not only working with them but watching them work." Read more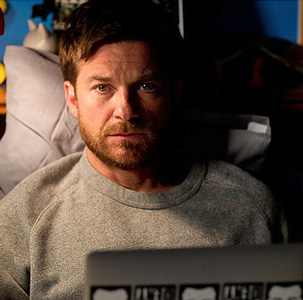 In Disconnect, the usually very funny Jason Bateman plays a career obsessed lawyer who is unaware that his son is being cyber bullied.  Speaking with the Wall Street Journal, he talks about taking on a dramatic role, how he manages to get himself emotional, and what he surprisingly thought was the most difficult part of shooting the film.
On why he went against his typical roles by starring in Disconnect, Bateman admits he wanted to embrace something different.  He explains, "I'm not invited to do a whole lot of dramatic stuff, so it's great to take these opportunities when they are brought to me. I'd love to do a lot more of it. The kind of comedy that I am drawn to seems to live pretty close to drama—it's not super broad. So it's nice to be able to cross over into a dramatic moment in a scene. Disconnect doesn't jump into comedy very often. I guess I'm drawn to stuff that feels like something you can see or feel or experience in your everyday life whether it be comedic or dramatic—not too far from the middle." Read more
Matthew Fox was busy filing two movies simultaneously early this year—World War Z and Alex Cross. Despite the horrible scheduling conflicts, he said in order to work on projects that excited him, it was definitely worth it.
"When you find things you want to be a part of, you want to be a part of them," Fox told Movieline.  "You get to the point, for me anyway, where once you click over to a certain project you're like, I have to do this, and I felt that way about both World War Z and Alex Cross.  I was bummed that there was so much overlap just because of how crazy it was going to be to travel.  But it didn't end up being too bad, it was doable."
Fox chose Alex Cross because of the opportunity to play a villain, an assassin named Picasso—a long cry from his days as the ultimate hero, Jack, on Lost.  When asked if Fox took some of Picasso home with him after shooting, he said, "I'm not a tremendously easy person to live with.  I think I'm very aware of that, though, so I do my very best.  I'm just one of those people, that—and I've worked with people in both camps, people who can emotionally just shine in front of a camera and the minute they say 'Cut' they're like, 'Let's grab a Coke!'  And then there are people that I've worked with who, to bring that emotional intensity to the screen it bleeds over for a while." Read more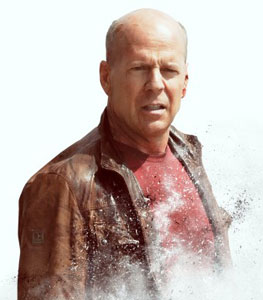 In Looper, Joseph Gordon-Levitt is only pretending to play the younger version of Bruce Willis, with Willis traveling back in time to confront his "younger self."  But if Willis could really go back in time, would he do anything differently?
Surprisingly, he tells Cheyboygan News that he thinks he actually make more mistakes.  He explains, "I would go back and make more mistakes, earlier than I made them.  I made a lot of mistakes early in my life, but if I had made more of them, I would have gotten to the answer to those mistakes earlier.  I have a lot of anxiety about making mistakes and hurting people's feelings. There were things I did as a brash kid that I wasn't paying any attention to – people whose feelings I hurt."  He then adds, "You know what I'm saying. I'd rather not hurt people anymore." Read more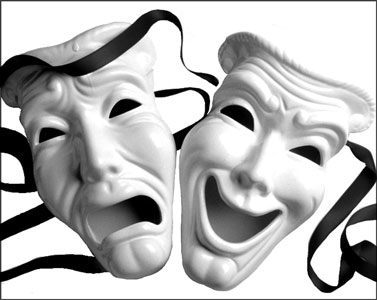 A new study shows that actors are more likely to struggle with dealing with past traumas, and that they might find it harder to resolve emotional difficulties.
The study, conducted by researchers at California State University, revealed that "there is a psychological cost for participants engaged in the creative arts."  The researchers also noted that "more actors were unable to maintain narrative coherence when discussing memories of past trauma and loss."
In an article by The Guardian, researchers Paula Thomson and S. Victoria Jaque said that actors are more likely to "display signs of confusion, prolonged silence or unsuccessful failures to deny a traumatic or loss event."  They believe this indicates a greater vulnerability for psychological distress. Read more
Actress Condola Rashad, the daughter of The Cosby's Phylicia Rashad and broadcaster Ahmad Rashad, is garnering rave reviews for her Broadway debut in Stick Fly. 
The new play by Lydia R. Diamond and presented by Alicia Keys, Rashad has nabbed plenty of positive attention for her emotional and demanding portrayal as Cheryl, the daughter of a maid who is employed by a well to do black family.
Discussing her on stage moments with The New York Times, the twenty-five year old Rashad spoke about those intense one way scenes where she must rise to the occasion, turning a phone call with her fictitious mother into an electric scene filled with drama, while no-one is actually on the other end of the line.  
"During the entire intermission I have to be on the phone in my head. For, like, 20 minutes I'm hurting my own feelings," she said. "You know how there's always the one girl in drama school who can cry at the drop of a hat?  She has that emotional well she can tap into in a second? I'm not that girl. It takes a lot to get me to that place."  Read more