After weeks of negotiating during a time when commercial actors have seen themselves working harder for less pay, members of SAG-AFTRA have strongly approved a new deals for acting for television and radio commercials.  This is the first national union contract that the combined SAG-AFTRA union voted on and was done primarily via electronic voting. 
The contract overwhelmingly passed 96 percent to 4 percent in the voting.  It will result in $238 million in wage increases, particularly for compensating actors for commercials that also appear on the Internet (overall wages will have a one-time six percent increase).  It also contains stronger guidelines for so-called "reality commercials" that utilize non-actors and "crowd sourced" commercials, two trends that have been increasingly popular among advertisers.  The Hollywood Reporter details many of the dozens of provisions in the new contract. Read more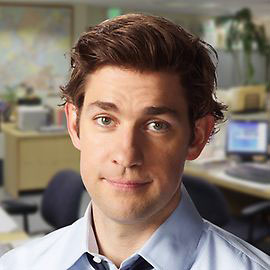 On May 16th, The Office will be closing its doors. After an eight-year run, Jim Pam, Dwight and the rest of the gang will be moving on to bigger and better things (hopefully). I've watched every episode of the long running series and I'll definitely be sad to see the show go.
Before getting the role of Jim, John Krasinski was like almost every other actor in New York. He'd work his job as a waiter during the week then run off to an audition when he could. He had booked a few things but "not anything that would allow me to claim that I was a working actor and didn't need another job," he said during a conference call. Booking The Office was like winning the lottery, "except with a winning lottery ticket you just get money, and with this you get a whole change of your life."
If you're a fan of the show, you'll love this interview. And honestly, even if you're not, there's some great stuff in here about what it's like to go from hustling for auditions to becoming a star on a major network show. In this interview, John and Executive Producer/Writer Greg Daniels talk about the end of The Office, John's audition, his past commercials and more. It's a long one but it's really great.
The Office airs on Thursdays at 9 on NBC – for only 2 more weeks! Read more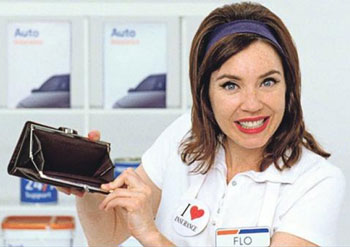 We've all seen or heard "Not a Paid Spokesperson" during commercials, which indicates that the person in the commercial truly loves the product he or she is pitching — and is not just being paid to say that (of course, they are usually being compensated anyway).  It's often an effective way to sell products, but the rise of so-called "reality commercials" — that is, commercials that cast non-professionals as spokespeople for the product — is bad news for commercial actors (who are already seeing declining pay).
Though it's certainly not a new practice, recent commercials for H&R Block, Bayer, Best Buy, and Ford have gone for this "reality" route.  As Carol Lynn Sher, an employee of the CESD Talent Agency in Los Angeles, points out, "People want the real cancer survivor, the real doctor, real fire eater.  Fewer actors being used for those roles and its taking away jobs."  Read more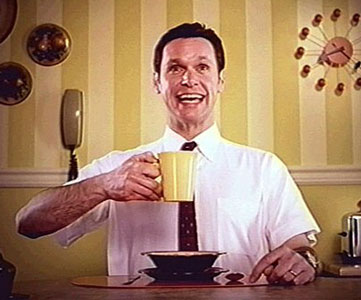 An article in Advertising Age asks a question worthy of debate: Can an actor be in too many ads? 
Most little-known actors would see nothing wrong with a steady stream of paying commercial gigs.  But if an actor becomes a familiar face by appearing in commercials for too many products, there is a good chance that the overexposure will hurt both the actor and the advertisement's pitch. 
Not only would audiences potentially become used to seeing the actor as a pitchman (or pitchwoman) rather than an actor ("Hey, it's the guy from the Cheerios commercial!  What's he doing next to Tom Hanks?") but audiences seeing a repeat actor in a commercial might spend time focusing on where they've seen that face before rather than on the product that's being pitched. Read more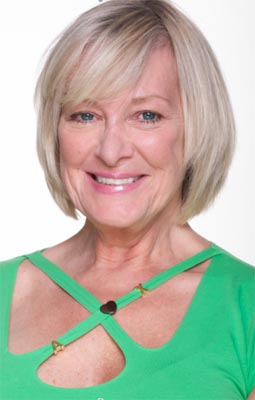 Written by Gywn Gilliss
Most actors I meet who really want to do commercials and aren't booking jobs can't seem to figure out WHY it's so difficult. They're sent out for an audition, work on the copy, go through the process of auditioning and then wonder, "My audition was so good. Why didn't I book that spot?? Or at least, get a call back?"
To take some of the mystery out of the process, let's deal with some basic facts. There are only a few reasons WHY anyone gets booked on a major market commercial:
1 – You LOOK like the Spokesperson the client had in mind – the corporate guy in the Amex or Citibank spot.
2 – You LOOK like the "family member" they were trying to match up for the group scene- A family dinner at the Olive Garden.
3 – You LOOK like "the girl next door" the company needed to be their "image"- CoverGirl or Ivory, the suburban Dad building a deck & buying stuff at The Home Depot,the Mom with her kids having burgers at McDonald's.
Dear Member:
As you know, your Joint SAG/AFTRA National Board of Directors and Joint SAG/AFTRA Commercials Negotiating Committee voted unanimously to approve and recommend your YES vote, on the terms of new three-year successor agreements to the 2006 SAG Television Commercials Contract and the 2006 AFTRA Television and Radio Commercials Contracts.

Your 2009-2012 Screen Actors Guild Television Commercials Contracts and AFTRA Television and Radio Commercials Contracts Referendum Summary and Ballot is on its way to you in the mail today.

Look for your summary and ballot to arrive in your mailbox in the next few days, read all of the materials carefully, vote YES to approve your new commercials contracts, and mail your ballot before the deadline. Your ballot must be received via U.S. Mail at the Everett, WA, Post Office Box by 5:00 P.M. (PDT) Thursday, May 21, 2009.

Please remember:

· Ballots must be mailed in the postage-paid return envelope included with the ballot materials.

· Ballots cannot be mailed or delivered to SAG or AFTRA offices. Ballots that are not received at the Everett, WA, Post Office Box by 5:00 p.m. (PDT) on Thursday, May 21, will not be counted.
Talk about low-key, I totally forgot about this.
To me this is a no-brainer.I'm voting "Yes" on this one. You?
Ballots are due May 21st.
The commercials deal marked a return to joint negotiations by SAG and AFTRA, which split angrily a year ago and negotiated separate primetime deals. The unions and the ad industry reached the tentative agreement — which represents a $36 million pay hike over three years, including $21 million more in pension and health contributions — on April 1.

The commercials pact, which covers nearly $1 billion in annual blurb work, will be retroactive to April 1 and run through March 31, 2012. SAG and AFTRA staged a bitter six-month strike in 2000 against the ad industry, but the tough economic times plus a shift in control of SAG's national board to a more moderate faction last fall provided strong indications that a commercials strike was unlikely.
April 1, 2009

Dear Screen Actors Guild Members,

As you read in a SAG email sent to you this morning, the Joint SAG/AFTRA Commercial Contracts Negotiating Committee reached a tentative agreement with advertisers early this morning in New York City.  I would like to thank and congratulate the hard-working staff member team for their unity and collaboration over the past months starting with the W & W meetings, and especially during the long 6 weeks of negotiations.  They who worked tirelessly on behalf of SAG members and I know each of them sacrificed time with their families, and work opportunities.

The advertising industry displayed a willingness to have labor peace, and to make compromises even during these challenging economic times, to keep actors working,

It is clear that when SAG members work together, unified and focused on common goals to benefit actors, we really can accomplish many things.

I'm gratified that we were able to reach an agreement with AFTRA and conducted these negotiations together. More details of the tentative agreement will be released once the Joint SAG/AFTRA Board has met. Please watch the SAG website at sag.org for updates and email your comments and questions to Contract2009@sag.org.

Again, congratulations to the professional women and men who gave their time and expertise to these critical negotiations.

In unity,

Alan Rosenberg
National President
The commercials contract will expire tomorrow but as we all know that means nothing. We've been working without a contract on the theatrical side for months.
And check out what it says at the very end of the article about back channel negotiations that have been going on since Feb. 19th. I haven't heard a peep about that. Have you?
Madison Avenue's going down to the wire with SAG and AFTRA, as weekend talks continued ahead of Tuesday's contract expiration date.

Negotiators worked Saturday and Sunday in New York but remained in a news blackout as talks moved into their fifth week. A person close to the negotiations indicated some progress is being made and the union side has displayed unanimity during the sessions, held at the Crowne Plaza Hotel.

The strike threat emerged two weeks ago with the unauthorized release of a draft letter seeking an authorization vote from SAG and AFTRA members. The unions haven't yet taken that step, which would require about three weeks to complete — if the ad industry digs in its heels.

Key points at the talks include the industry's proposed shift to a compensation formula based on the ratings garnered by commercials, rather than stick with the traditional pay-per-play method. Commercials producers also want to cut by more than $20 million annually their contributions to SAG and AFTRA's pension and health plans.

SAG has often allowed contracts to expire — which means that performers continue to work under the terms and conditions of the existing deal, minus protection from a management lockout and without a grievance procedure.

Its feature-primetime contract with the Alliance of Motion Picture and Television Producers expired June 30 with both sides now in a standoff over the term of the next deal.

Back-channel talks have been taking place to seek a compromise on the film-TV deal ever since those talks cratered Feb. 19.
Yup, now we may strike over commercials but at least it's with AFTRA.
From Variety:
Insiders close to the commercials talks said the unions and ad biz negotiators are tussling over three key points:

n The industry's proposal for a revamp to the compensation model based on gross rating points rather than the traditional pay-per-play method; the unions are asking for an "adjusted tier" model.

n The industry's proposed reductions of more than $20 million annually in contributions to pension and health plans.

n Terms of a pilot study and whether it should be based only on the industry's suggested compensation model without an equal study of the unions' preferred compensation model.
More
As talks with the advertising industry for a new commercials contract drag into a third week, leaders of the actors unions are moving closer to seeking a strike authorization vote. The unions have already drafted a letter to members seeking the authorization.

After news of the draft letter emerged Tuesday, SAG and AFTRA issued a statement downplaying the importance of the document and asserting that they remain optimistic about reaching a deal. "This is one of many contingency documents that we prepare in the course of any negotiations, particularly as we approach the expiration of a contract," they added.

Reps for the unions and the ad biz were not available for further comment Tuesday, as both sides have agreed to a news blackout. The contract expires March 31.