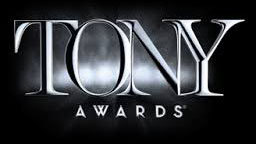 Sutton Foster and Jesse Tyler Ferguson announced the nominations for the 2013 Tony Awards this morning (way too early for us West Coasters) and with 13 nominations, the musical Kinky Boots is the one to beat.
Right behind it is Matilda the Musical with 12 nominations, Pippin received 10 and Rodgers + Hammerstein's Cinderella got 9.
Tom Hanks (Lucky Guy), Nathan Lane (The Nance) and Holland Taylor (Ann – read our review here) were among the Best Performance nominees.
Check them all out below and then watch Sutton Foster and Jesse Tyler Ferguson make the announcements here! Read more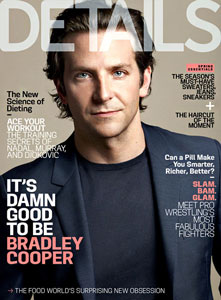 To me, 2012 in film marked a year in which a number of actors revealed to the world that they could really, well, act.  For example, prior to Silver Linings Playbook, Bradley Cooper was best known for his good looks and starring in comedies like The Hangover movies and Wedding Crashers and romantic comedies.  But Cooper proved his chops in Silver Linings Playbook and was even nominated for an Oscar.  He spoke about that experience, surprising people, and surrounding himself with people he can trust to Details magazine.
Cooper spoke at length about his Oscar nomination, saying, "That whole experience was fun and amazing, but I try not to get too carried away with that stuff. And maybe if you start feeling a little too big for your britches, hop on the Internet and take a look at some message boards for five seconds. It's not something I do often, but if you do, it'll take you right back down. Oh, my God. First of all, let's be honest: It's incredibly narcissistic to do that. And masochistic. You want to feel shitty about yourself? Boom—it's easy. To me, this business is the ultimate humbling experience. You're constantly dealing with rejection. My journey has not been people kissing my ass." Read more
When moviegoers go see 42 this weekend, many will be seeing star Chadwick Boseman for the first time.  Though Boseman has been acting for a decade, starring as the iconic baseball hero Jackie Robinson is by far his most high-profile role. 
In an interview with NPR, Boseman spoke about how he prepared to play Robinson, what he learned from the role, and how he felt about hearing the racism directed at Robinson as he became the first African-American to play major league baseball.
For Boseman, it was so important that he played baseball the way Robinson did.  He explains, "I watched tape on him, and I had baseball coaches who also watched that footage. So we not only had baseball practice everyday, but it was baseball practice to sort of emulate his style of batting and his style of base-running, which you know was a really, really exciting and exhilarating thing to come to the ballpark to see. So if you don't steal bases like him and put pressure on the pitcher in the same way that he did, then you're not playing Jackie Robinson." Read more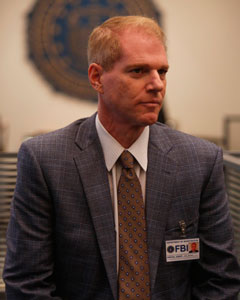 Noah Emmerich (Super 8, The Walking Dead) is one of the best characters actors around and now he's bringing his talents to FX's new hit show, The Americans.
The Americans is a period drama set that revolves around two KGB spies who are posing as Americans. Philip (Matthew Rhys) and Elizabeth Jennings (Keri Russell), have spent years in America but now that the Cold War is escalating, so is their job of finding out information for Russia. Emmerich plays FBI Agent Stan Beeman, a member of the Counterintelligence Task Force and… the Jennings new neighbor.
This is his first Television series where he's a regular and in a recent conference call, he talked about what that's experience has been like. He also talked about how he got the part, character research and how he decides to take on a role.
The Americans airs on Wednesdays at 10 on FX Read more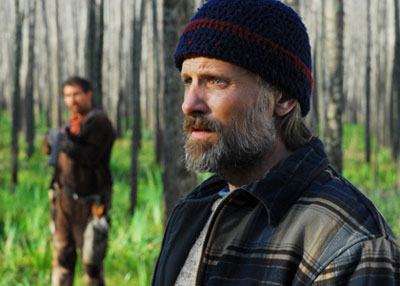 Oscar-nominated actor Viggo Mortensen knows a thing or two about bringing complicated roles to the screen.  He's appeared in dramas like The Road, Lord of the Rings, and A Dangerous Method.  In his new movie, Everybody Has a Plan, Mortensen had to portray a character that carries the movie without a lot of dialogue.
"I think part of it is just how you prepare roles," he said in an interview with Vulture.  "When I prepare, I ask a simple question: 'What happened between the character's birth and page one of the script?'  And right there you can find most of the answers, even before you start shooting.  I find that process really enjoyable.  Just like a kid does when he pretends: It doesn't matter how little they look like a princess or an Indian or a Viking or a sports star, whatever they're pretending to be, they really believe it.  They enjoy playing, basically.  So the goal is always—in a very serious, methodical, detailed, much more layered way, I suppose, intellectually, than kids use for make-believe—to get to the same place where it's just fun and play.  But you have to do your homework first, and that's what I try to do."
Everybody Has a Plan opens in limited release Friday, March 22.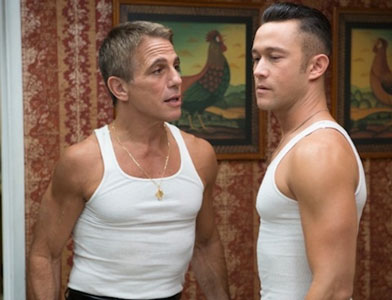 Tony Danza was always impressed with Joseph Gordon-Levitt—even back when they appeared together in Angels in the Outfield in 1994.  Now Gordon-Levitt is directing his old co-star in the new film, Don Jon.
"I've always had sort of a paternal thing for him.  It's kind of a cool symmetry, actually," Danza said in an interview with The Huffington Post.  "Here's a little anecdote: I really had a paternal thing for him.  I can't help myself; I do that with kids.  He was so terrific in that movie; such a good kid.  I'm an inline skater, he's an inline skater.  So we would skate together around Oakland-Alameda County Coliseum.  The smooth concrete there; it's fabulous.  Every once in a while, I'd say, 'Come on, Joe.  Get your skates, we'll go skating.'  He'd say, 'No, I'm following the director today.  I want to see what he does.'  So he always had this in the back of his mind.  At 12!  I was mad!  I was like, 'I'm going to be a jerk and you're going to be a director.'"
Initially, Danza could have felt reluctant taking on the part.  After all, Don Jon is Gordon-Levitt's first writing and directing project.  But with Danza's years of experience in the business, he knew he would be taking a good risk. Read more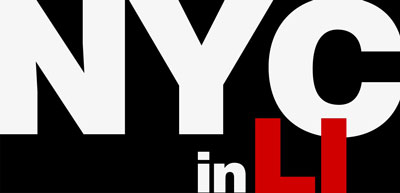 Auditions for NYCinLI, a 6 week musical theater summer intensive program, are coming up on March 23rd!
The highly selective programs bring NYC casting directors, agents, producers, Broadway actors, choreographers and other top NYC theater professionals to train the 22 participants of each program.
A few names from the exhaustive list of guests include Jamibeth Margolis (cast "Les Mis" bwy, "Cats" bwy), Kristy Cates (Elphaba "Wicked"), Carrie Greer ("Sister Act", OBC) and Brooke Robyn Dairman (Choreographed Nat. Tour "All Shook Up", Dance Captain Nat. Tour "The Grinch…").
Participants from last year's NYCinMA program booked professional film, TV and theater jobs, and signed with managers/agents in NYC.
This incredible opportunity is available to those 12 to adult, this is NOT a summer camp. This program focuses on audition technique and training for auditioning in NYC and for top BFA programs.
NYCinLI auditions (by appointment only) are being held in NYC on March 23rd and Framingham, MA on March 24th. NYCinLI will be held at The Dance Loft in Long Beach, NY.
Optional housing is available for out of town participants.
More information is available at NYCinLI.com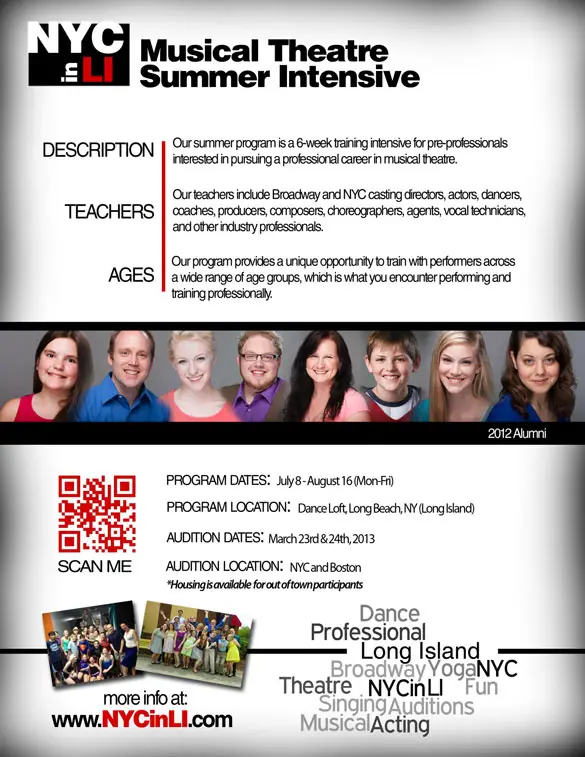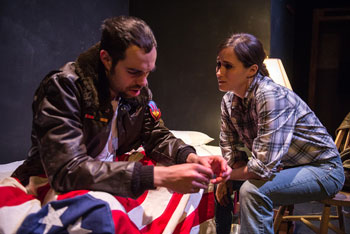 When people I know in theater ask me what growing company I think has its act together (horrible pun not intended), The Seeing Place is always the first that comes to mind.  I've always promoted their work not only because the quality of the performances are among the strongest that I've seen but also because the company presents its work at a price ($12 a ticket) that is lower than anyone else's in town (and this being New York, it's the biggest theater town there is!) I know I'm not the only one who's noticing — I have seen the audiences have grown over the two and a half years I have been reviewing The Seeing Place productions. 
Nonetheless, such consistent quality performances have resulted in high expectations whenever I walk into the Sargent Theatre, The Seeing Place's home for the last few seasons.  For fans of quality indie theatre, this month The Seeing Place is offering two plays: Sam Shepard's A Lie of the Mind and August Strindberg's Miss Julie.  I'm happy to report neither show disappoints, keeping The Seeing Place's winning streak going.
A Lie of the Mind is Shepard's most decorated play and tells the grisly saga of husband and wife Jake (Brandon Walker) and Beth (Erin Cronican).  Jake, who is so prone to anger that the expression "short fuse" doesn't even do him justice, has beaten his wife to the point that she suffers from brain damage.  As both retreat to their families afterward, each has deep paranoia issues directed at their family members after a series of past family betrayals.  Much of the blame can be put on the shoulders of Jake's mother Lorraine (Janice Hall), who is apologetic for Jake's actions and sees her son as blameless, and Beth's parents, Baylor (Alan Altschuler) and Meg (Mary Lahti), with Baylor being so selfish and hard-headed that he longer seems to know what love is and Meg a ball of worry and confusion.  Also adding to the family drama are Jake's brother Frankie (Jason Wilson) and sister Sally (Magan Wiles) and Beth's brother Mike (Philip Lakin). Read more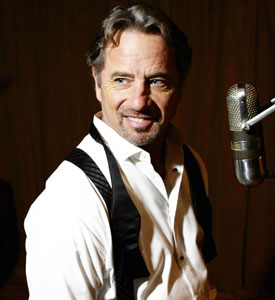 Tom Wopat joins the growing cast of Horton Foot's Broadway revival of The Trip To Bountiful.  Wopat will join Cicely Tyson, Cuba Gooding Jr, Vanessa Williams and Condola Rashad. 
The show will play a 14-week limited engagement, beginning previews on Saturday, March 30th at the Stephen Sondheim Theatre (124 W 43rd St).  Opening night is scheduled for Tuesday, April 23rd.
Wopat has appeared on Broadway in Catch Me if You Can (Drama Desk nomination), Sondheim on Sondheim, A Catered Affair (Tony, Drama Desk, Drama League nominations), Glengarry Glen Ross (Tony and Drama Desk Awards for Best Revival), Chicago, 42nd Street, Annie Get Your Gun (Tony, Drama Desk nominations), Guys and Dolls, City of Angels, and I Love My Wife.  His many Off-Broadway credits include Olympus On My Mind, The Guys, Last of the Boys.  He has been seen on television in "The Dukes of Hazzard," "Cybill," "Home Improvement," "Taking Chance" (HBO), "A Gifted Man," "Longmire."  Film: Django Unchained, Bonneville, Jonah Hex, Main Street. Jazz Standard Albums: I've Got Your Number, The Still of The Night, Dissertation on the State of Bliss, Consider It Swung. Read more
Podcast: Play in new window | Download (Duration: 22:19 — 15.4MB)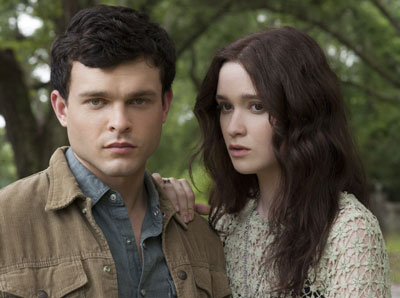 The new film Beautiful Creatures, adapted from the best-selling novels of the same name, tells the story of Ethan (Alden Ehrenreich), a young man eager to leave his small southern town, and Lena (Alice Englert), the new girl who is filled with secrets.
Directed by Richard LaGravenese, it also stars Jeremy Irons, Viola Davis, Emma Thompson and Emmy Rossum and Ehrenreich and Englert more than hold their own acting with the top-notch cast. But, for them to even get there, they both had to be convinced to audition for their roles because both actors turned down their auditions when first asked. Crazy, right? When they were given the chance to read LaGravenese's script, they quickly changed their minds. "Oh my God. I'm silly. I really wanna do this now," Alice told me.
Alden and Alice are smart, charming and talented actors and for their sake, I really hope the film is a success. We need more young actors like them working today.
In this interview, we talk about how they got their parts, working with the cast, some of their worst auditions, advice to actors and vomit. Yeah, there's some vomit talk happening. You guys are going to enjoy this.
For the full interview, click the audio link above or download it from iTunes  Read more